100 Amazing Free Wordpress Themes for 2009
In January last year (2008), we put together a list of 100 Excellent Free Wordpress Themes, over a year has passed and Wordpress development has progressed very fast and gained even more in popularity. We felt it was the right time to put together an updated post and offer our readers the best free themes that Wordpress can offer.
High quality free Wordpress Themes have become harder and harder to find in the past year, with the influx of premium themes, more and more designers and developers are selling themes (and rightly so, they do amazing work). But, that aside, the quality is certainly there, and we are sure you will be impressed with this Wordpress theme compilation for 2009.
Blog & Portfolio Themes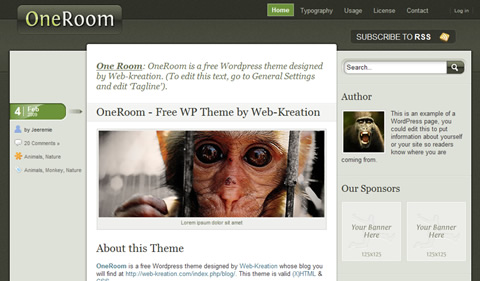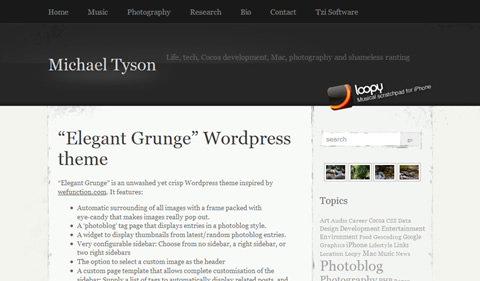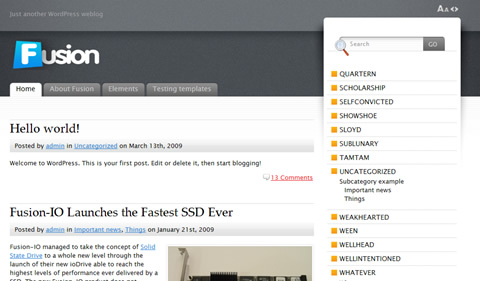 Matalag [Demo]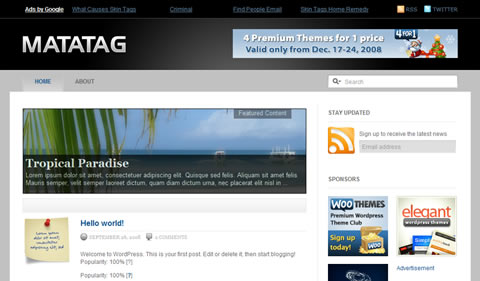 Typebased [Demo]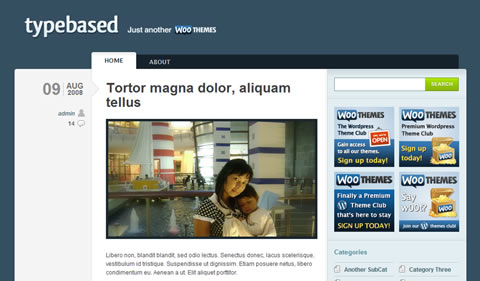 Irresistible [Demo]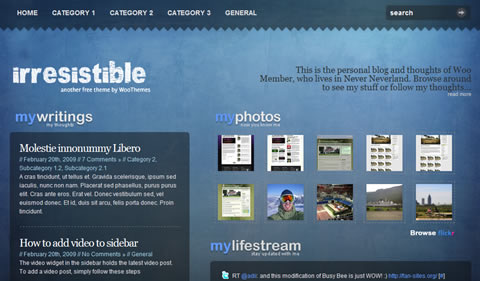 BlogTheme [Demo]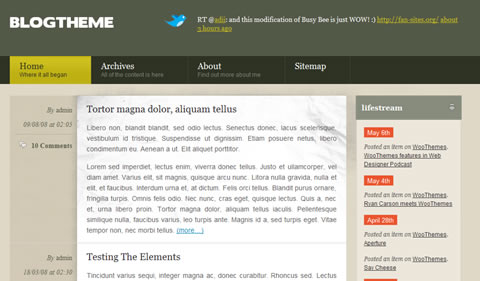 Colourise [Demo]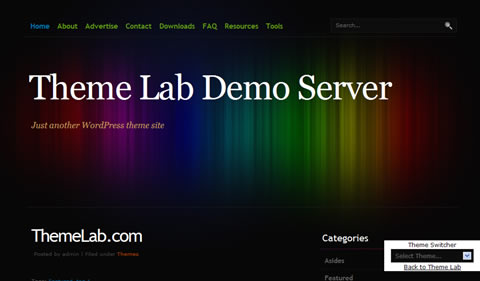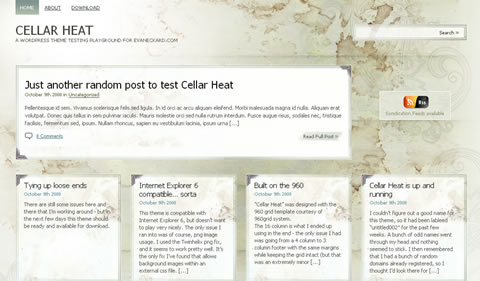 Pixeled [Demo]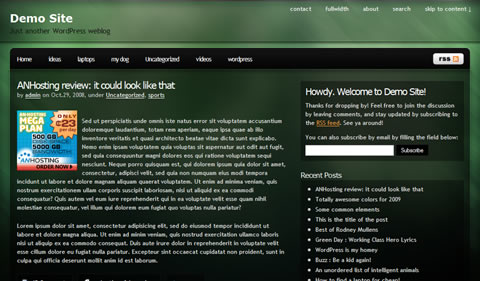 Outdoorsy [Demo]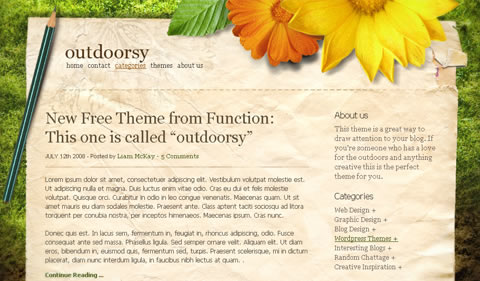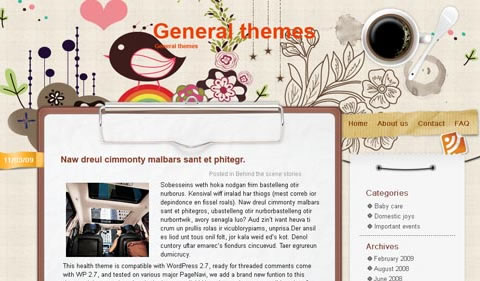 Magaling [Demo]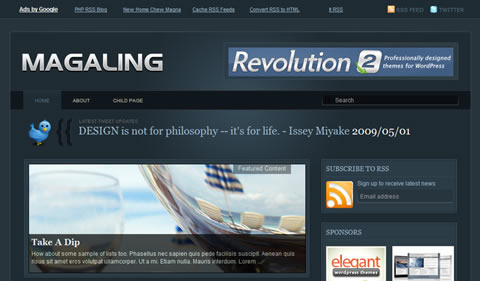 WildDreams [Demo]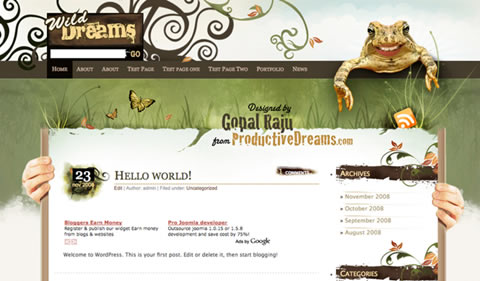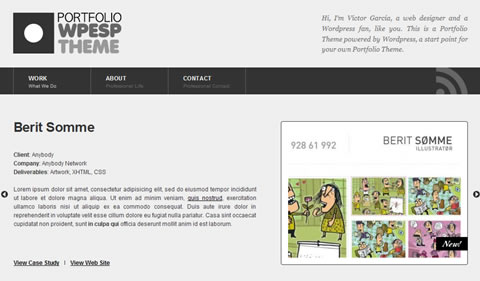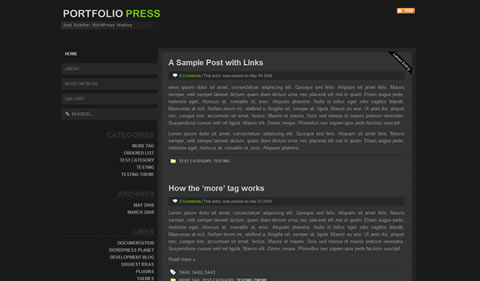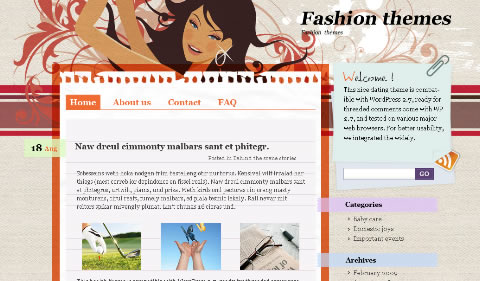 Masinop [Demo]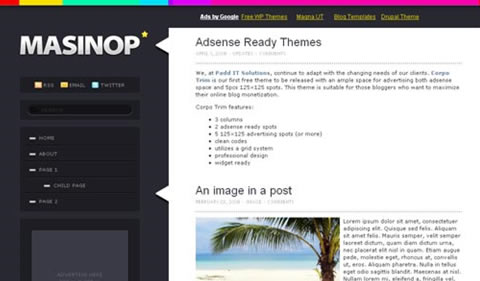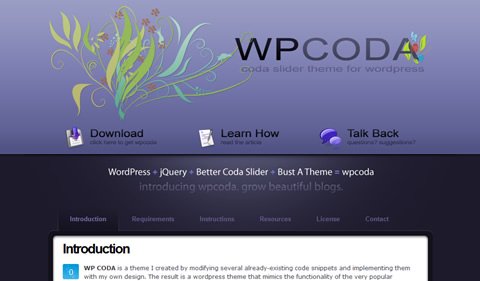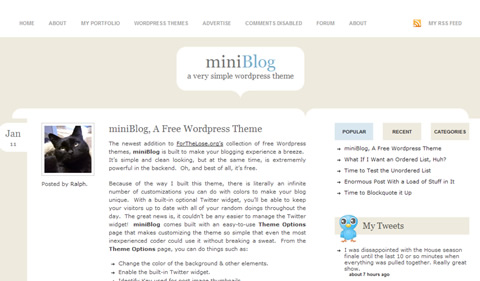 Absynthe [Demo]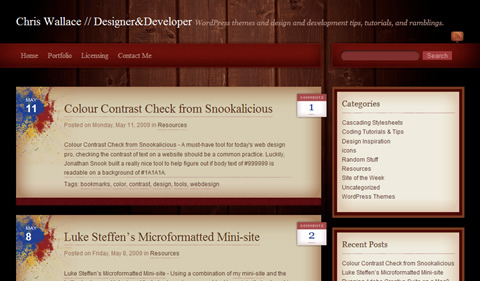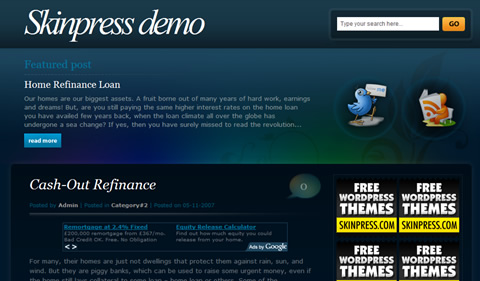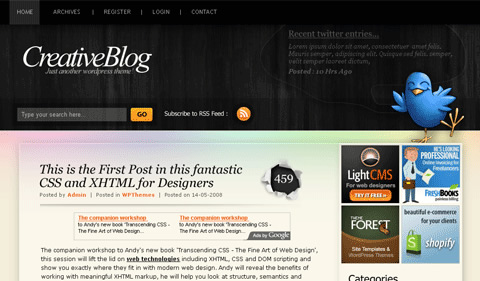 Old School [Demo]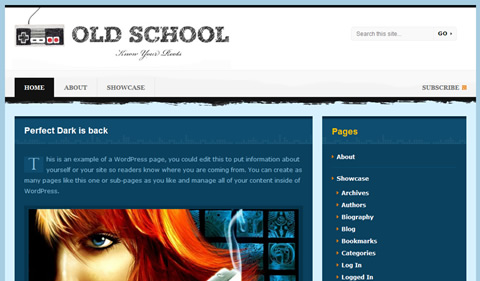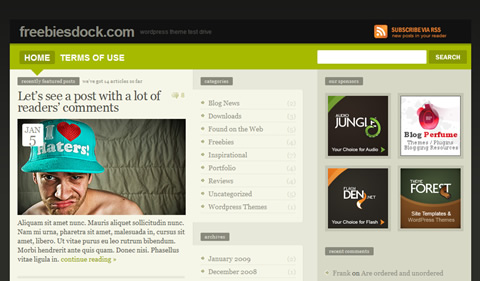 Fholio [Demo]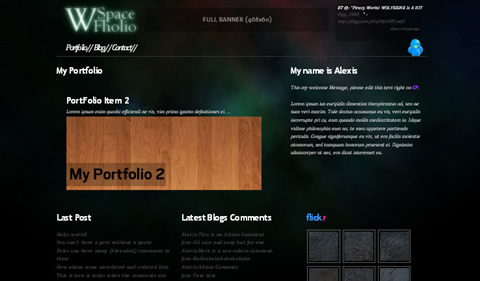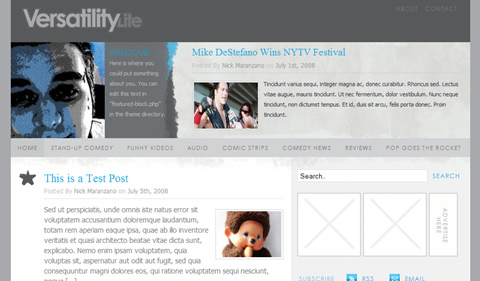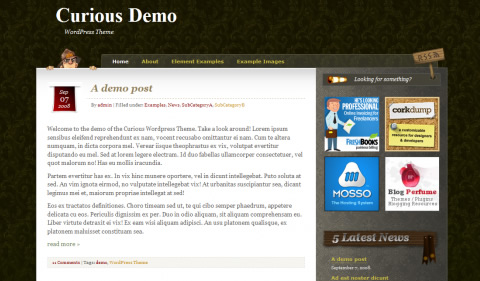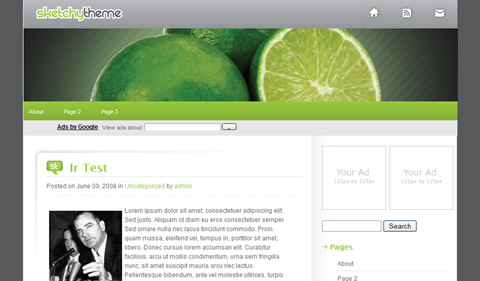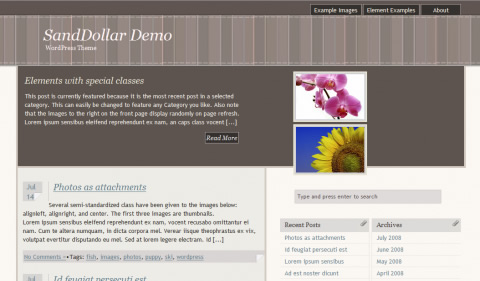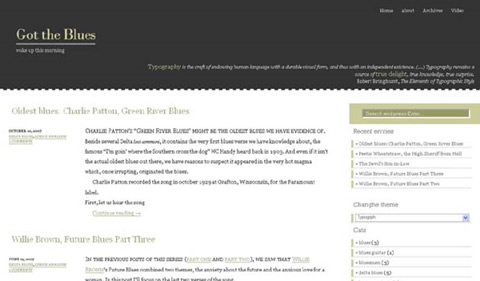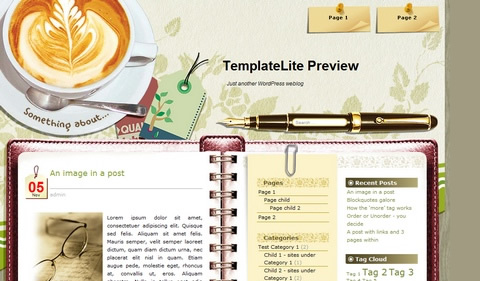 Andrea 0.3 [Demo]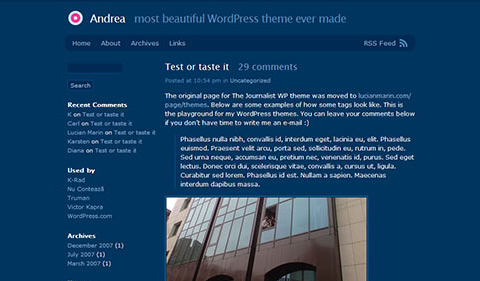 Magazine & Corporate Themes
Skyye News [Demo]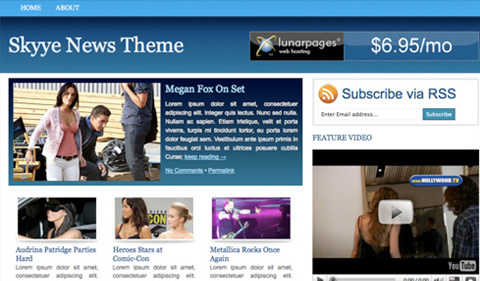 Meta-Morphosis [Demo]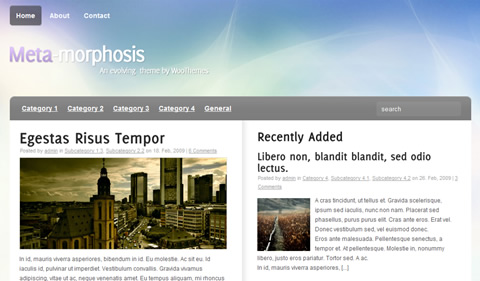 TheLatest [Demo]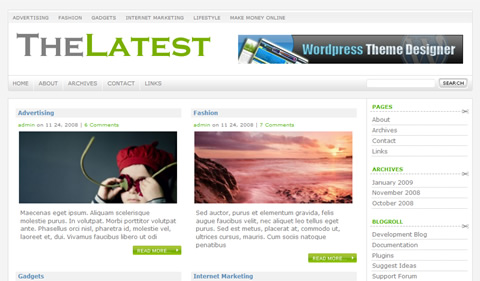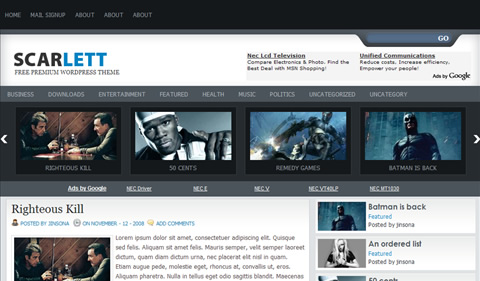 TurnOut Mag [Demo]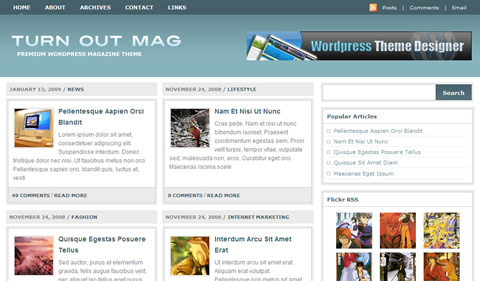 MegaNews [Demo]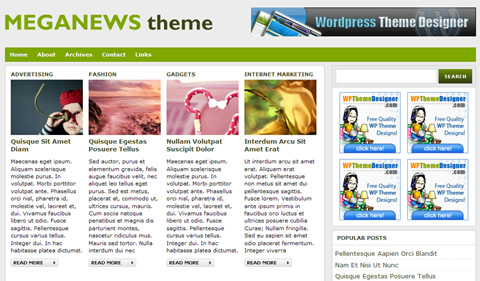 SchemerMag [Demo]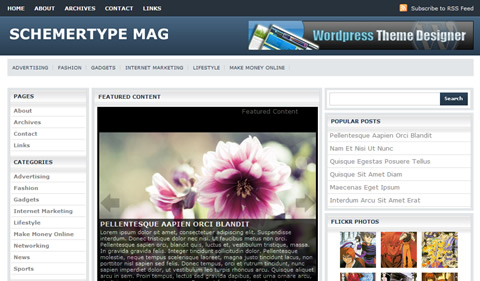 TransGravita [Demo]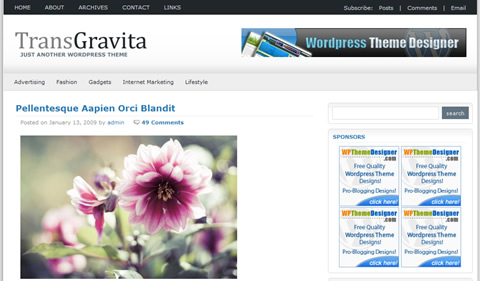 Chara [Demo]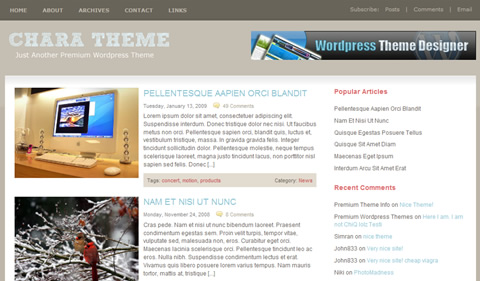 Marcelle [Demo]
Red Accent [Demo]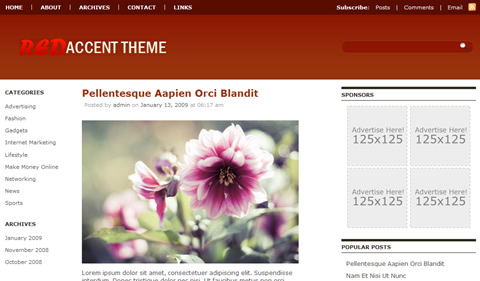 Parchment [Demo]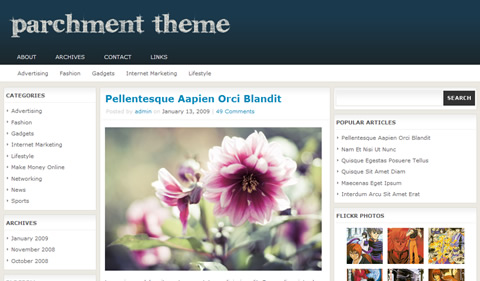 ThemePod [Demo]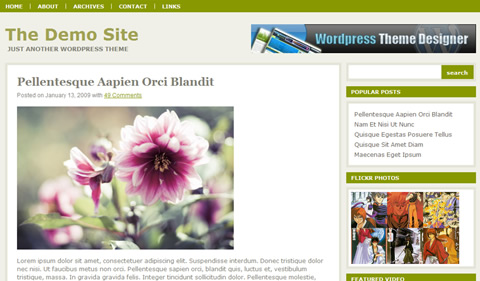 The Pinnacle [Demo]
MMOZINE [Demo]
Gamezine [Demo]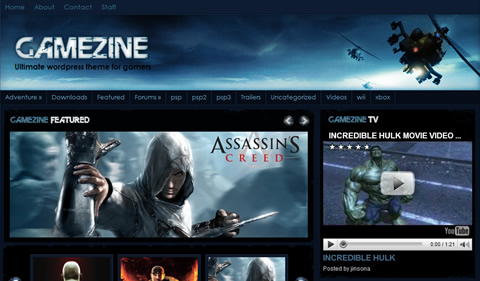 Milano [Demo]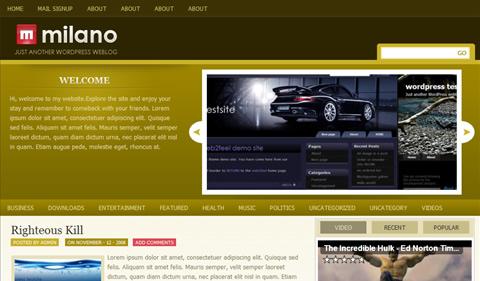 Zinmag Tribune [Demo]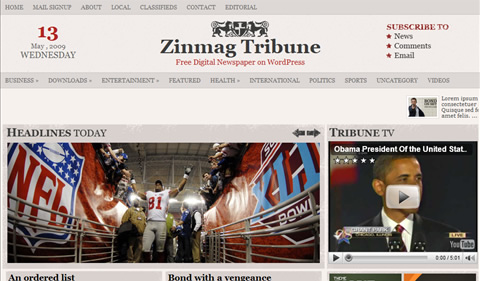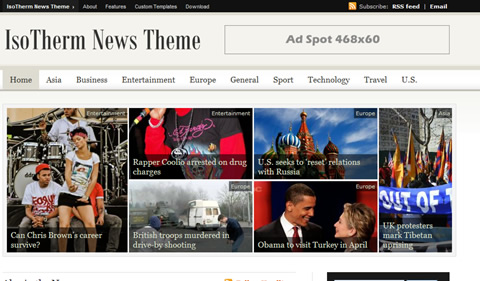 CorporateMag [Demo]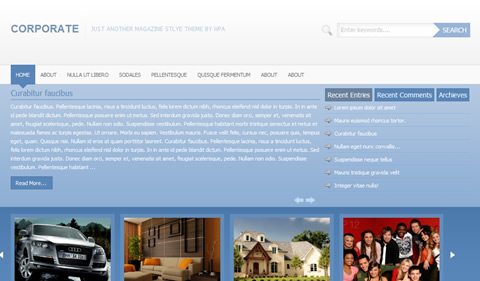 CryBook [Demo]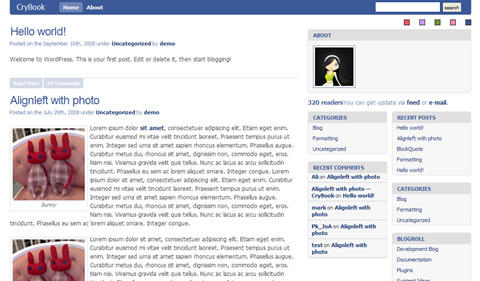 Photoblog & Gallery Themes
PhotoMadness [Demo]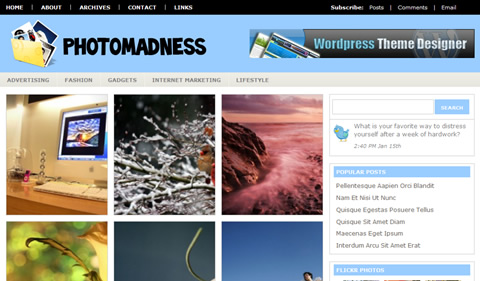 Snapshot [Demo]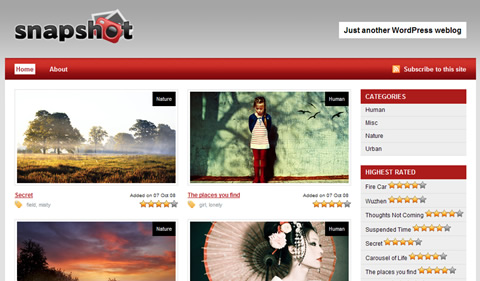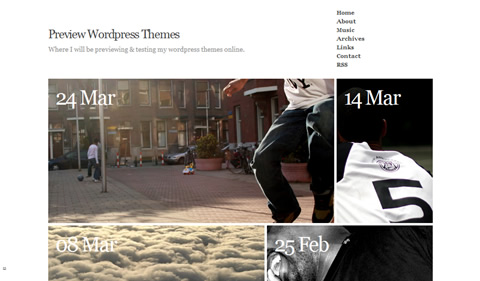 Futurosity Aperio Prototype [Demo]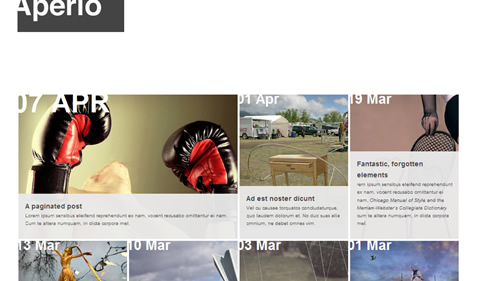 Linquist [Demo]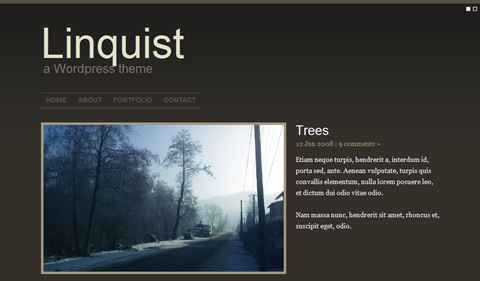 Fotofolio [Demo]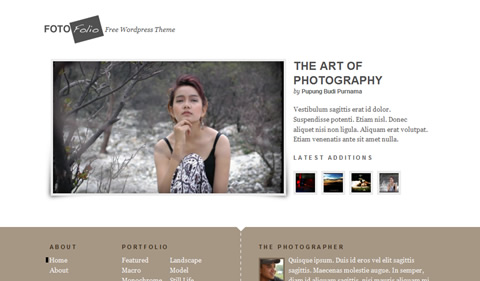 Viewport [Demo]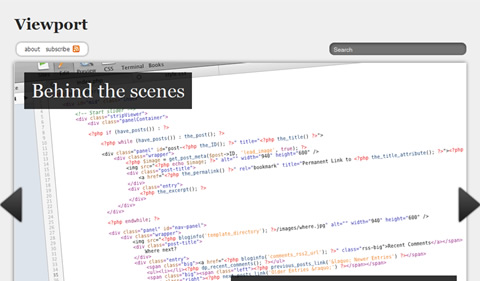 F8 Lite [Demo]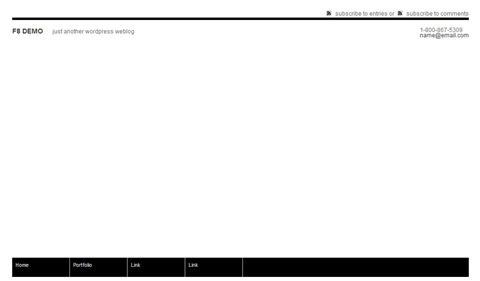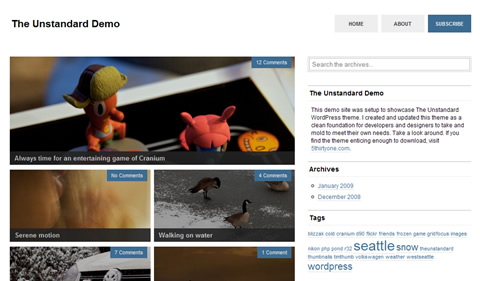 Minimal & Clean Themes
MagZine [Demo]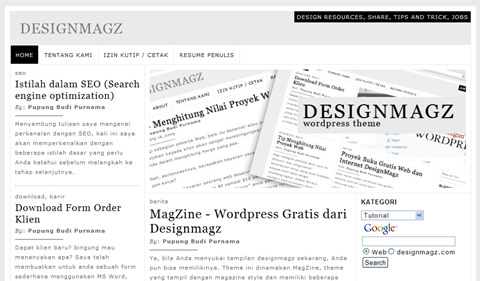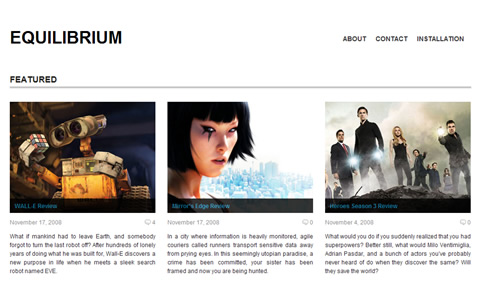 Fontella [Demo]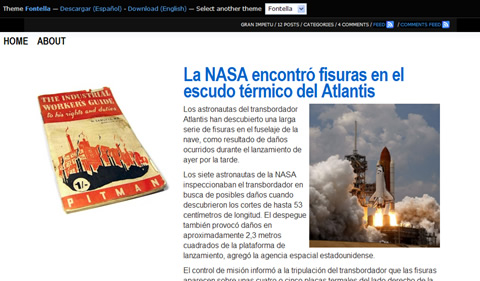 Minimo [Demo]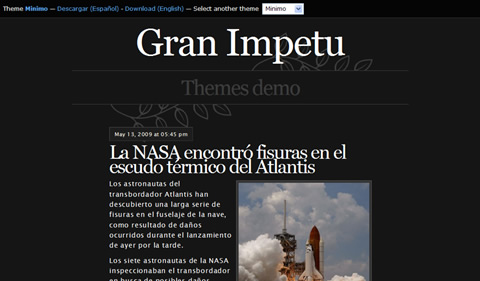 Oulipo [Demo]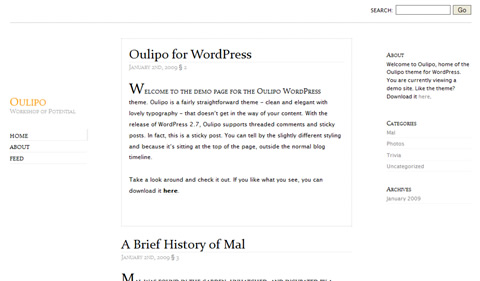 Manifest [Demo]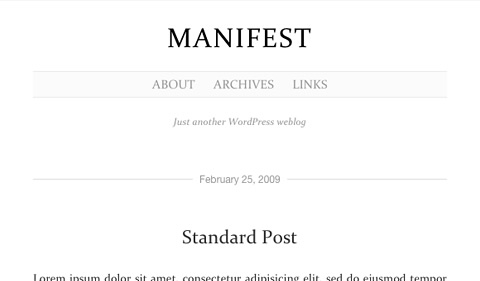 Modern Clix [Demo]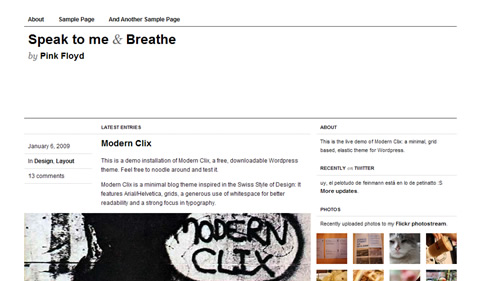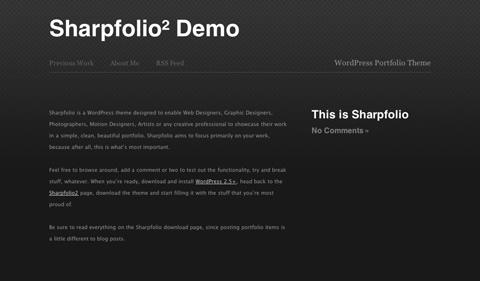 Sator-ii [Demo]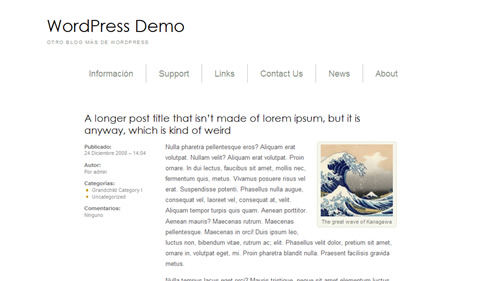 Undedicated [Demo]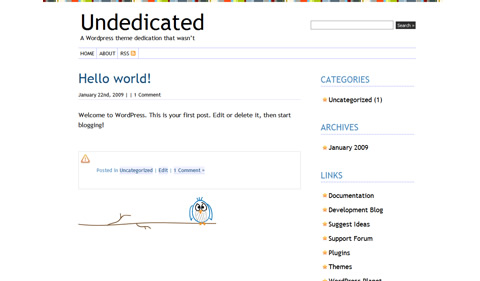 Clean Home [Demo]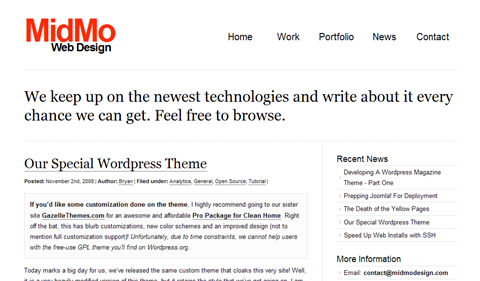 Sans-serif Racer [Demo]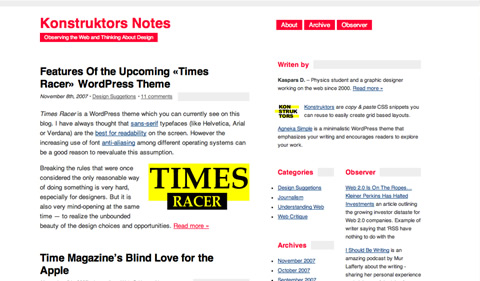 Lead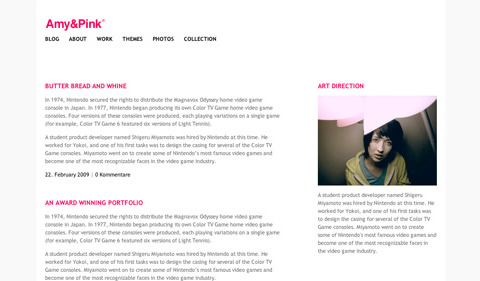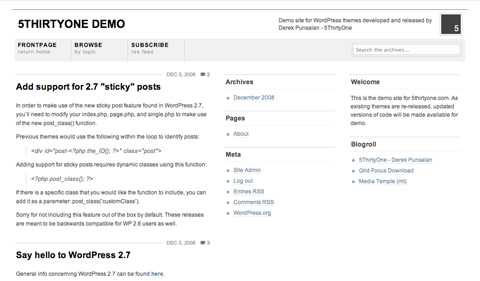 Cardeo [Demo]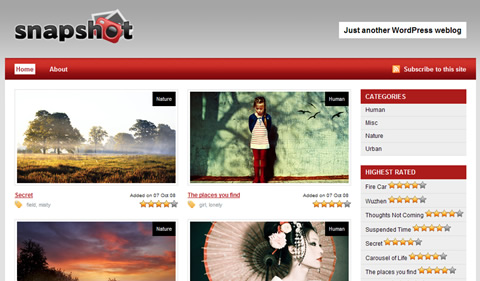 Gigantic [Demo]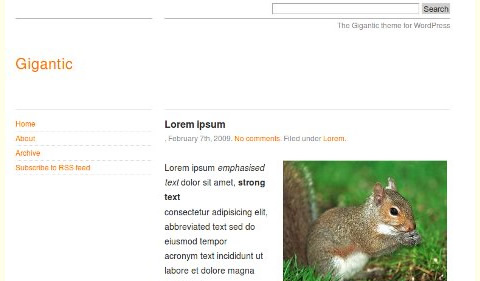 Smashing Magazine Themes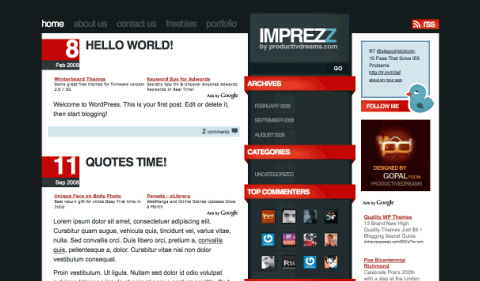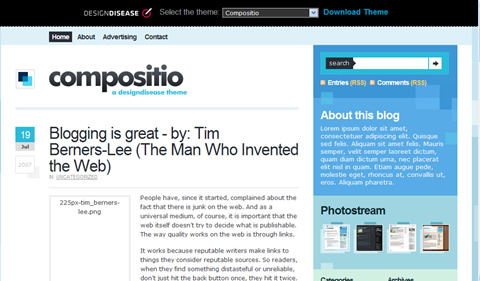 Vintage and Blues [Demo]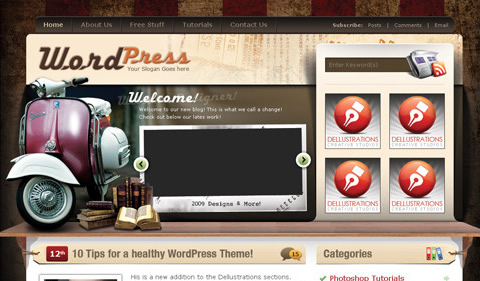 ASCII One [Demo]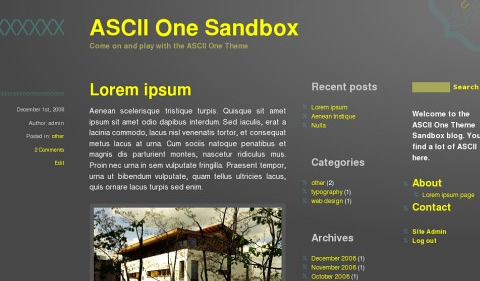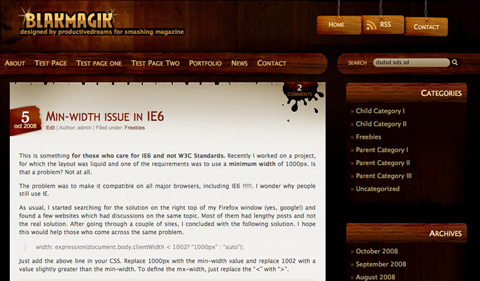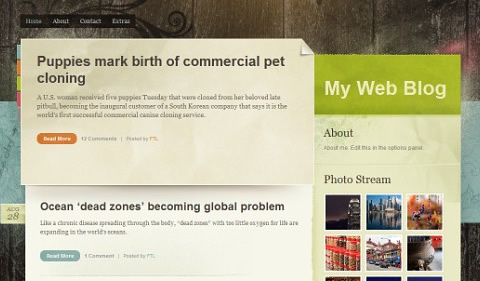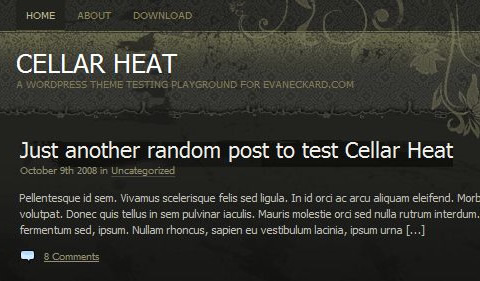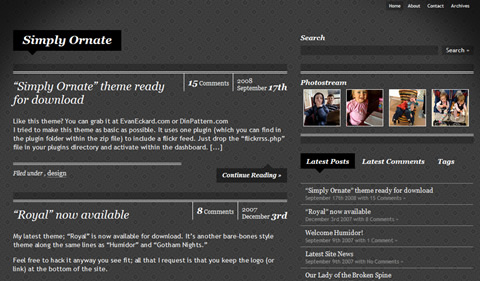 Agregado [Demo]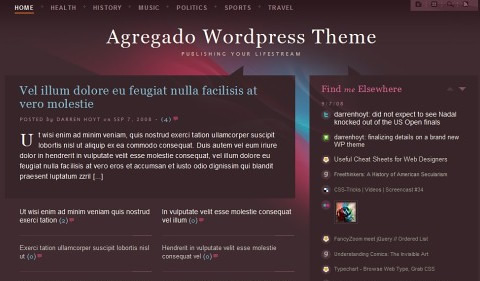 Notepad Chaos [Demo]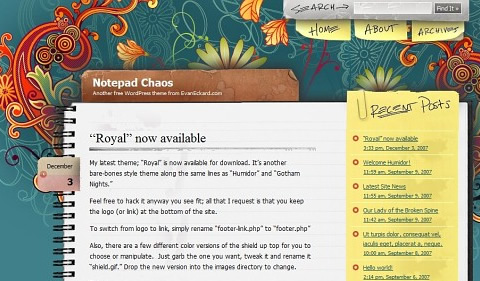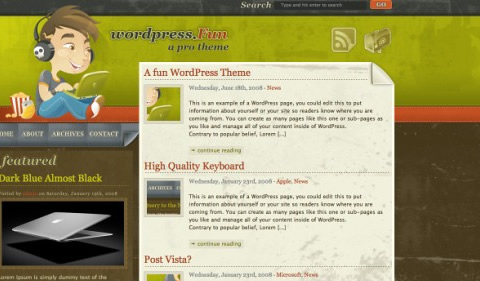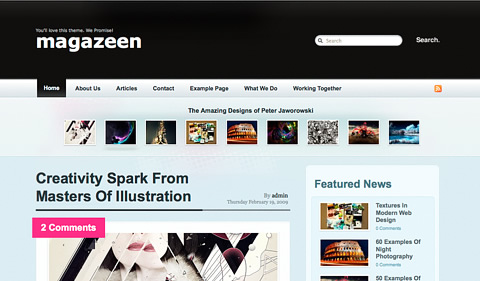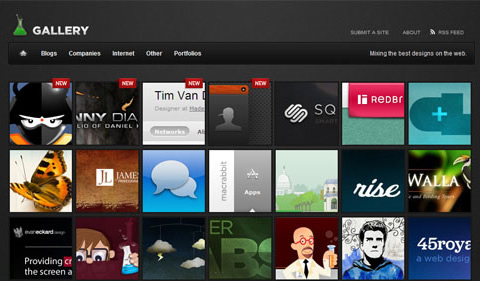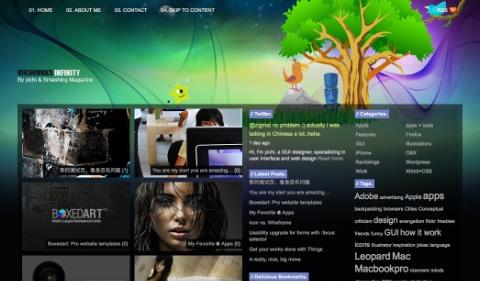 Something different…
Changing Room [Demo]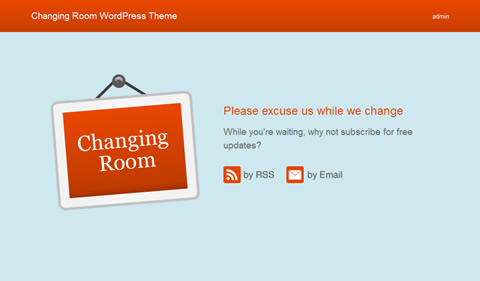 UnderCon [Demo]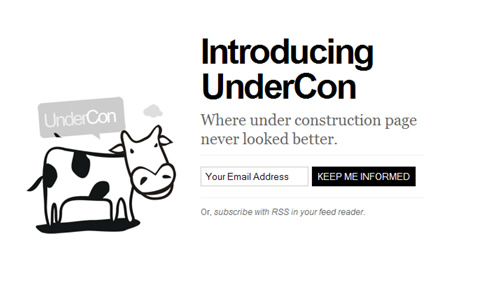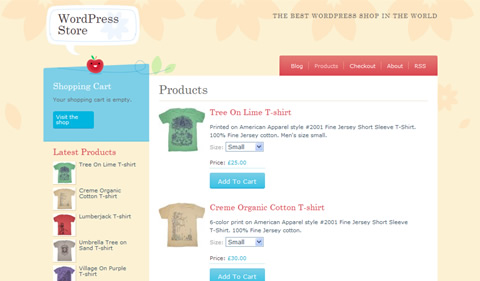 WP-Dashboard Like [Demo]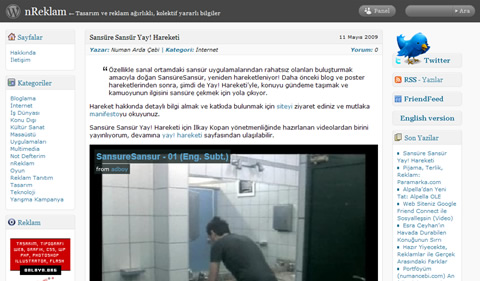 City Dreams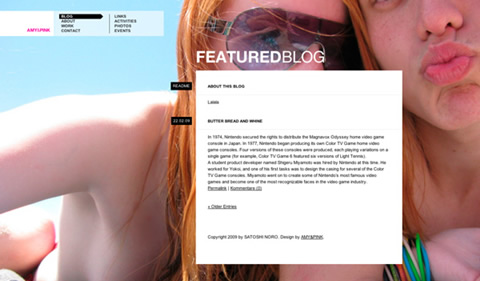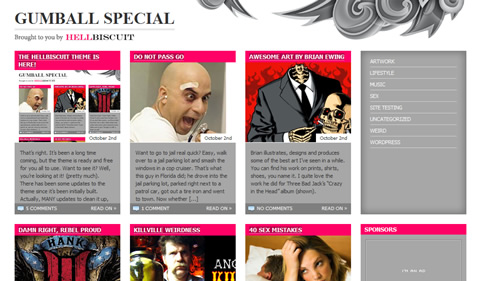 You may also want to check out the following Smashing Magazine articles: