There are things that can't be showcased too often. For instance, beautiful blog designs. We have presented hundreds of beautiful blog designs in the past and now it's time to provide our readers with a fresh portion of tasty design inspiration.
All blogs listed below have an original, unique design. They aren't based upon some ready-to-be-used WordPress templates, but are the result of a hard, time-consuming work – therefore they deserve respect and admiration. Yes, many of these design are quite "heavy" on graphcs, not only because they look impressive on a tiny 550px-width-screenshot.
You might be interested in the following related posts:
Below we present 50 new, beautiful, creative and (hopefully) inspiring blog designs. We feature many various styles and designs – hopefully, everybody will find some inspiring elements and design solutions for his or her next design. And, of course, thanks to all designers and artists featured in this post! All screenshots are linked to the original designer's site.
Beautiful and Original Blog Designs from 2009
Duiwaigh
Iemai
Douglas Menezes
A Crayons Life
Blog me Tender
Nice Web Type
Foodtease
Mike Matas
Questionable Characters
idsgn
SushiMonstr
Brown Blog Films
Addicted to New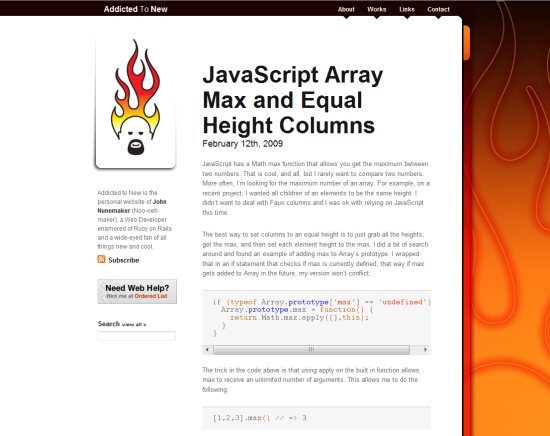 Nalden
The Klog
Guns & Donuts
moradito
Daustralala
Digital Mash
Jack Cheng
Huwshimi: A robot blog
Cocoia Blog
Metalab
Mateus Neves
Ryan McMaster
Rin & Wendy
Markup & Style Society
Get and Give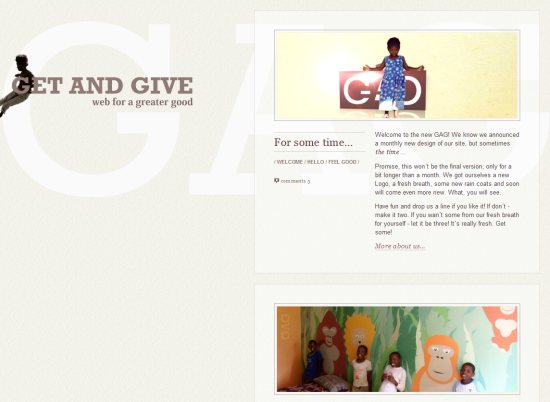 The Astonishing Adventures of Lord Likely
Fritz Quadrata
Argee
Steven Mullen
Owltastic
Snailbird
Henry Hoffman
Guillermo Esteves
Skylab
Gary Nock
5Pieces
Ethan Marcotte
Dino Latoga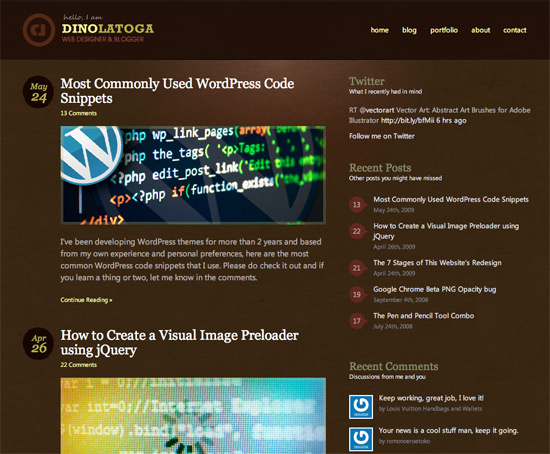 tehCpeng
Darren Hoyt
Elliot Jay Stocks
From The Couch
Mike Rundle
Boris Forconi
Nasendackel