The Ultimate Round-Up Of T-Shirt Design Tutorials
Among all of the graphic designers in the world, many of them have probably had a go at designing some cool artwork for t-shirts. The t-shirt, after all, is one of the world's most purchased products, and a lot of us wouldn't know what to do without them.
If you have yet to design for apparel goods, today is your lucky day! Below, we present over 20 useful t-shirt graphic tutorials written by fellow designers, followed by a selection of great resources (such as vector apparel mock-up templates), an inspirational showcase to get your brain thinking and some great websites where you can submit your new t-shirt graphics.
You may be interested in the following related posts:
T-Shirt Graphic Tutorials
Create a Balanced T-Shirt Graphic
Work with vector image tools to trace stock photos.
Learn how to make great compositions.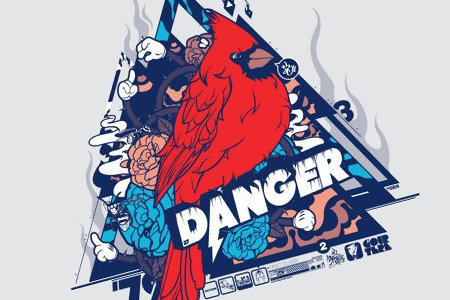 How to Design a T-Shirt on a Budget and a Tight Deadline
Use existing vector packs to produce new graphics.
Work with limited color schemes.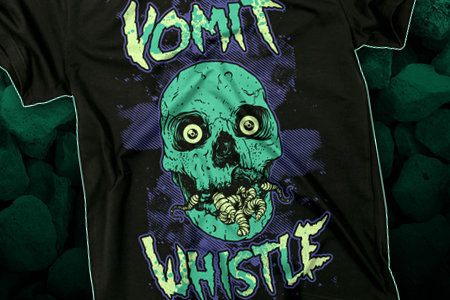 Work with the Saturation Settings to manipulate photos.
Use the Circular Marquee Tool to produce custom shapes.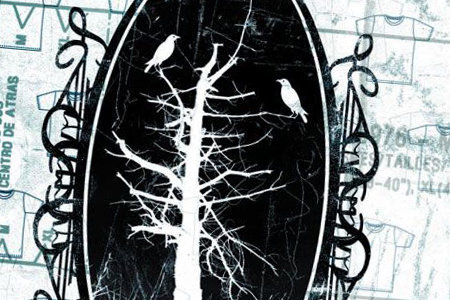 Super-Slick Screen-Printing Separations with Illustrator
Set up documents and bleeds ready for screen printing.
Use Calligraphic Brushes to trace photographs.
Separate colors to be ready for screen printing.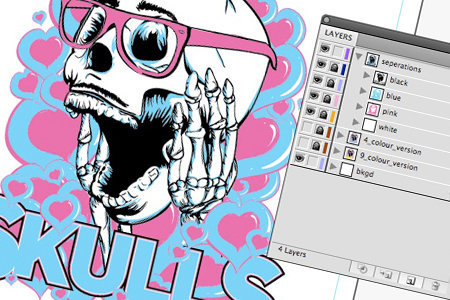 How to Create Photorealistic T-Shirt Mock-Ups
Use apparel templates to produce realistic digital mock-ups.
Use layer masks to hide unwanted areas of a graphic.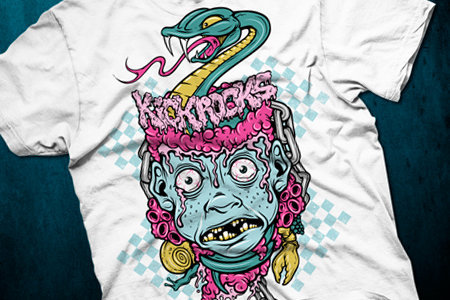 Simulate silk screen imperfections in Photoshop.
Learn how to use alpha channels.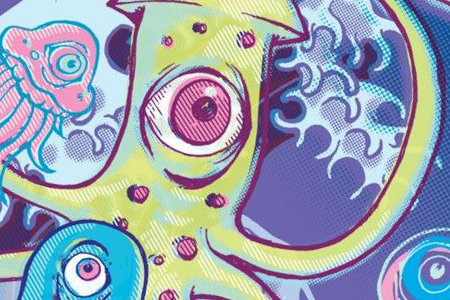 Create a Custom T-Shirt Stencil Design
Create stencils for your t-shirt artwork.
Use craft knifes and spray paint to produce home-made t-shirts.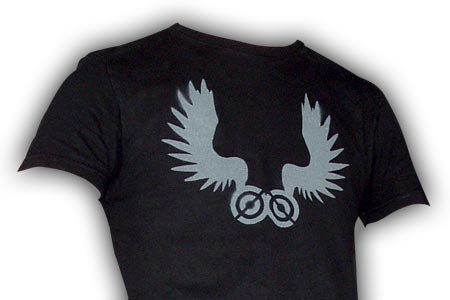 Get your hands dirty and produce home-made screen-printed t-shirts.
Use various objects from around the home to save money on one-off production tees.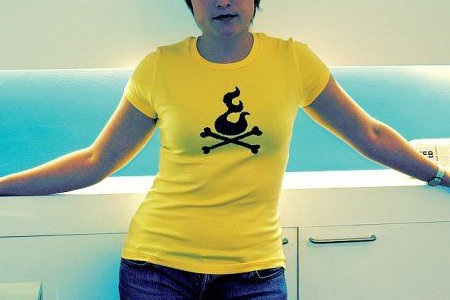 Separating Colors for Screen Printing in Photoshop
Use the Magic Wand Tool to select individual colors.
Use registration marks to help line up artwork when screen printing.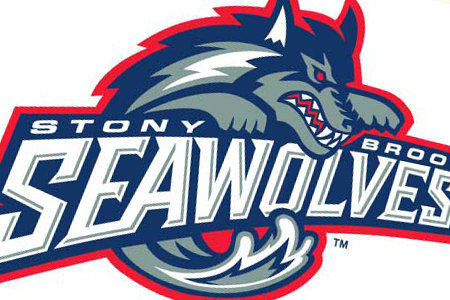 How to Win at Design by Humans
Learn tips and tricks for submitting your artwork to Design by Humans.
Use Pantone Color books to get your colors correct.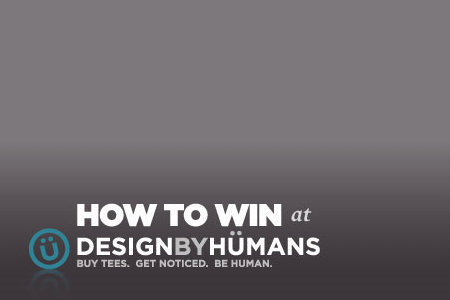 How to Prepare Artwork for Screen Printing in Illustrator
Use various Pathfinder Tools to separate your colors.
Use the Magic Wand Tool to select individual colors.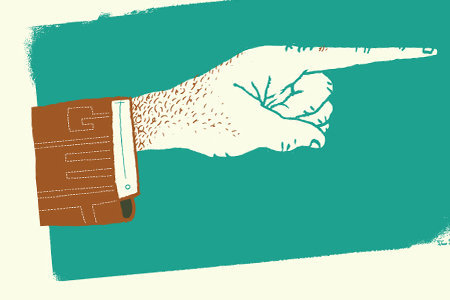 Designing Ultra SceneXCore Apparel
Manipulate stock photos using various tools.
Use existing vector images to spice up your artwork.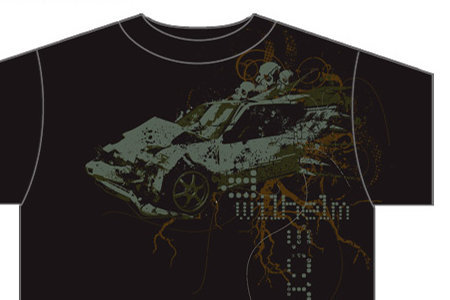 Create a Three-Color Illustration for Screen-Printing
Separate colors in Photoshop to be ready for screen printing.
Learn about trapping to avoid slight alignment on press.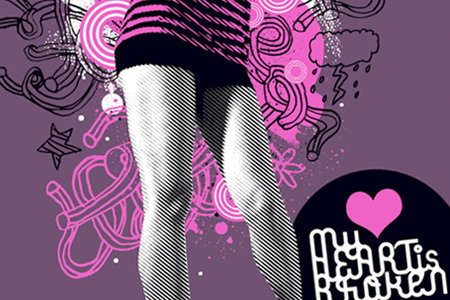 Easy Color Separations for Screen-Printing in Photoshop
Learn the process of screen printing and how it all works.
Learn how to separate your artwork colors in Photoshop.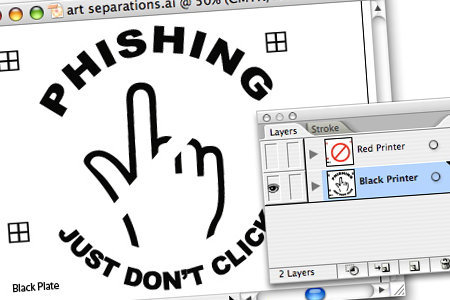 How to Create Awesome T-Shirt Mock-Ups like Jimiyo
Use the Transform Tool to correctly position your artwork.
Use the highlight and shadow levels to give your digital mock-up a realistic look.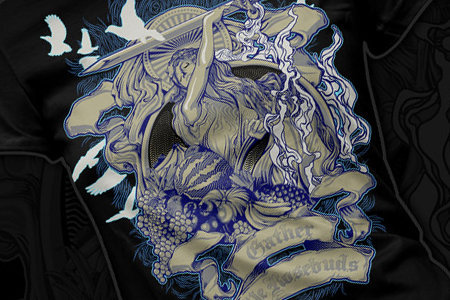 Combine Photoshop and Illustrator to produce stunning artwork.
Use an imported sketch as a guideline.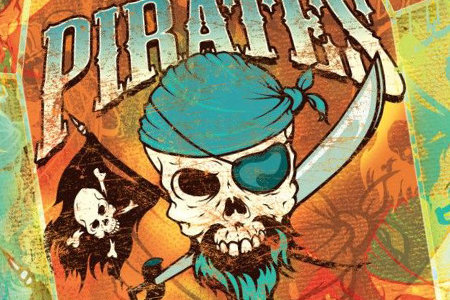 Rapid-Fire Illustration Tutorial
Use the Live Trace Tool to quickly and effectively trace traditional ink drawings.
Use the Pen Tool to create custom shapes.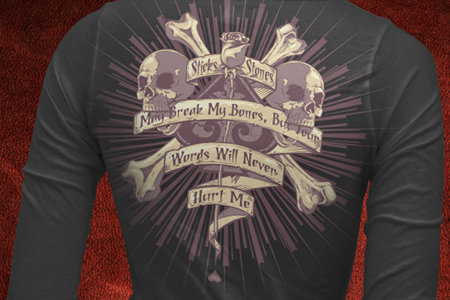 How to Create a T-Shirt from Scratch
Use various Photoshop Tools to create custom shapes.
Use the Polygonal Lasso Tool to delete unwanted areas of artwork.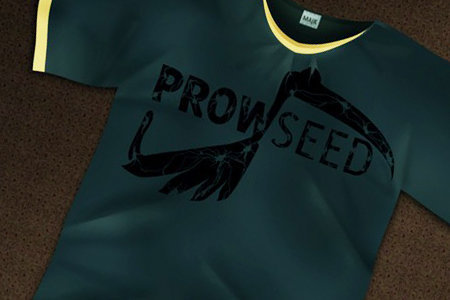 Create a Complete Apparel Tech Pack
Learn how to prepare your files correctly.
Learn how to separate colors correctly.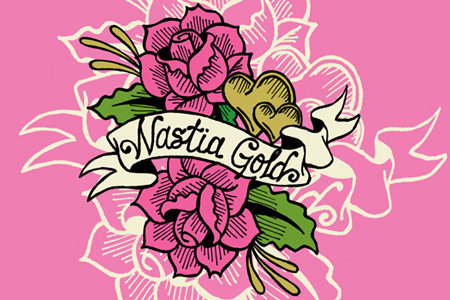 CMYK Process Printing for the Emerging T-Shirt Designer
Learn how to mix existing resources to create a good composition.
Work with unusual color schemes to produce eye-catching artwork.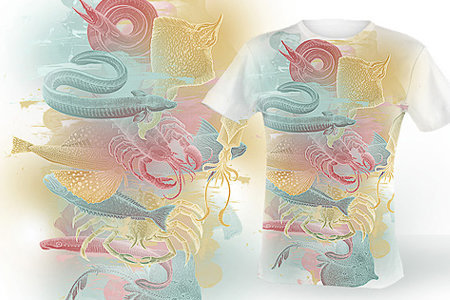 Digital T-Shirt Mock-Up Resources
After giving a few of the above tutorials the once over, you should have enough knowledge to begin making your own separated t-shirt artwork. Below are several links we have collected to help you present your work in the most stylish way possible.
GoMedia Ultimate Apparel Vector Collection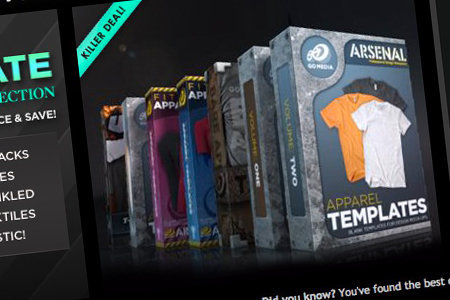 T-Shirt Templates: Free and Paid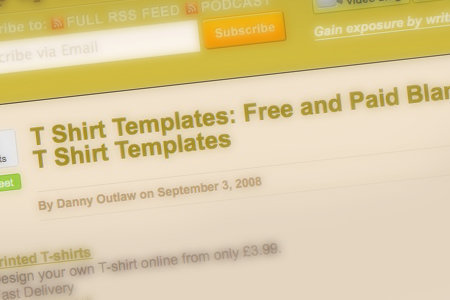 Free Blank Vector Clothing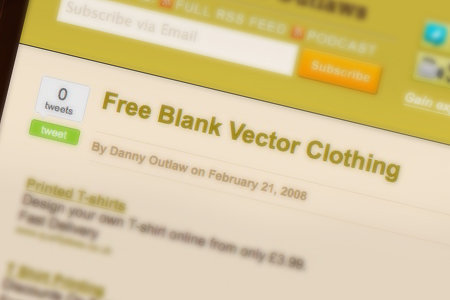 Huge Collection of T-Shirt Design Mock-Up Templates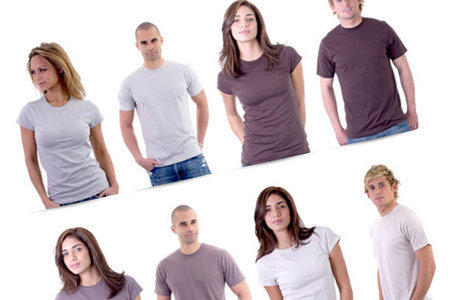 T-Shirt Inspiration
Now you've got everything you need... except maybe for some ideas! Take a look at these great inspirational posts to help you get your thinking cap on!
Where To Sell And Submit Your Artwork
Below we have collected various online stores and open-ended competitions that invite you to submit your t-shirt designs, with the chance of getting them printed and taking home some well-earned cash!
Design by Humans
An ongoing design contest and community where artists and t-shirt lovers can create, buy and talk about everything related to art and t-shirts.
Threadless
Threadless is a community-based tee-shirt company with an ongoing open call for design submissions.
Teetonic
Teetonic is about passion for design. It wants to create the best t-shirts and is always open for submissions.
Allmightys
Submit designs to win tees, commisions, fame, friends and more!
Oddica
Submit your artwork for a chance to earn 41% of every sale made.
Zazzle
Make money online by selling your designs on hundreds of retail-quality products! It's free and easy.
Cafepress
Design, make and sell your t-shirts.

La Fraise


This is pretty much the French version of Design by Humans.
Spreadshirt
Create your own t-shirt shop for free, and fill it with your very own designs.
BigCartel
BigCartel is a simple shopping cart for artists. Create an account and start selling!
Related posts
You may be interested in the following related posts:
(al)