Gloss'd - A Free Icon Set
Today, we have an awesome icon set to giveaway to our readers. The icon set is called Gloss'd. The set comes with five, high-quality, ready to download icons for you to use in your next project. By the way, the set includes the best looking Twitter icon I have ever seen. Go ahead and grab the free stuff before others start downloading it and they crash our servers, thereby preventing you from downloading anything. :)
Today, we have an awesome icon set to giveaway to our readers. The icon set is called Gloss'd. The set comes with five, high-quality, ready to download icons for you to use in your next project.
By the way, the set includes the best looking Twitter icon I have ever seen. Go ahead and grab the free stuff before others start downloading it and they crash our servers, thereby preventing you from downloading anything. :)
 Be sure to check out the following articles: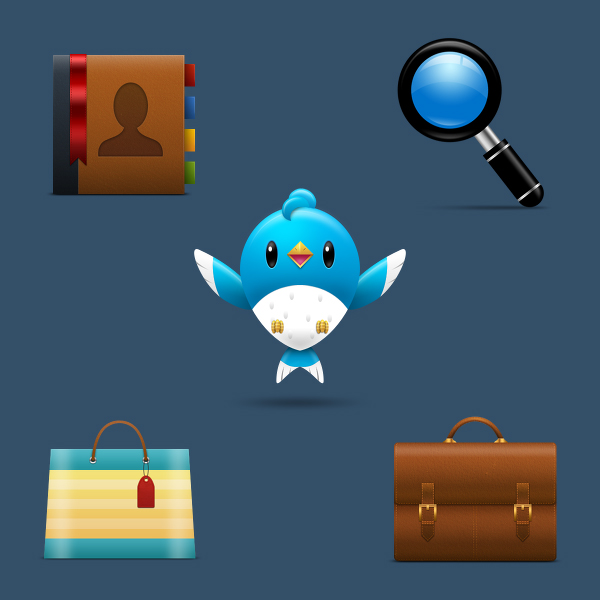 The icons were created by our friend, Noel Miciano, who is an excellent icon designer. Go ahead and check out his website.
please say thanks to Noel by leaving a comment below.
You can also give us some suggestions about what other types of free schwag you would like to see from us in the future.