We always try our best to challenge your artistic abilities and produce some interesting, beautiful and creative artwork. And as designers we usually turn to different sources of inspiration. As a matter of fact, we've discovered the best one—desktop wallpapers that are a little more distinctive than the usual crowd.
This creativity mission has been going on for over five years now1, and we are very thankful to all the designers who have contributed and are still diligently contributing each month. This post features free desktop wallpapers created by artists across the globe for May 2013. Both versions with a calendar and without a calendar can be downloaded for free. It's time to freshen up your wallpaper!
Further Reading

on SmashingMag:
The Green Bear
Designed by Pedro Rolo5 from Portugal.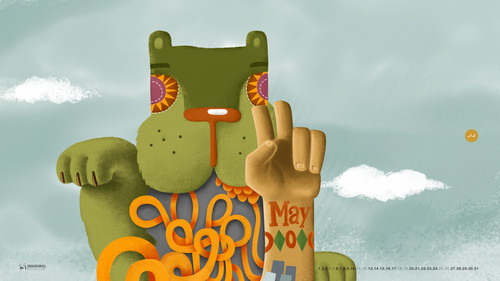 Power
Designed by Elise Vanoorbeek20 from Belgium.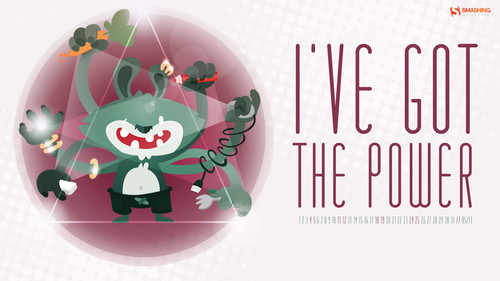 Quote Of The Day
Designed by Eloise Ha from Malaysia.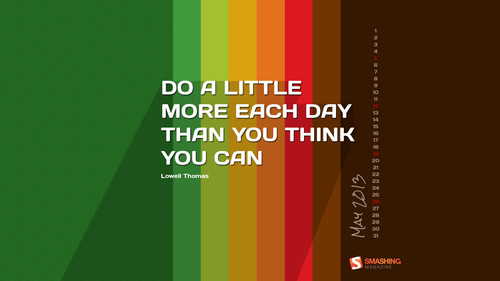 with calendar: 320×48039, 1024×76840, 1024×102441, 1280×72042, 1280×80043, 1280×102444, 1440×90045, 1680×105046, 1920×108047, 1920×120048, 2560×144049
Winter Is Over
Designed by Uxue Goikoetxea from Spain.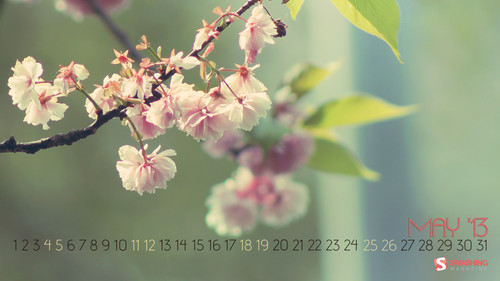 Raring Ringtail
Designed by Vlad Studio75 from Russia.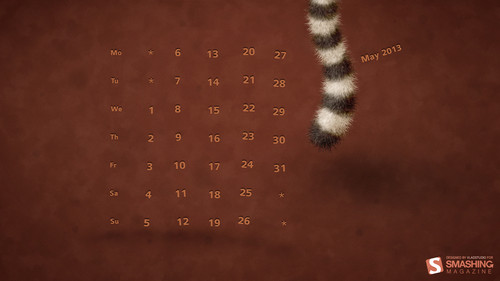 Get Caught Reading Month
Designed by Jill Hamilton92 from Canada.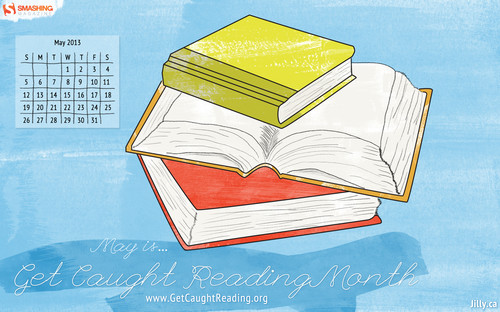 World's Labor Day
Designed by debobrata debnath107 from India.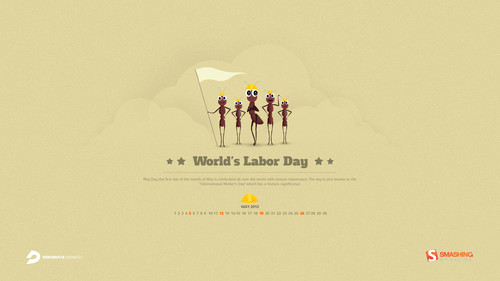 April Showers Bring May Flowers
Designed by Morgan Newnham122 from USA.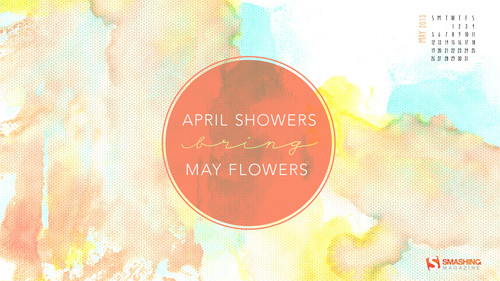 Octopus: The Master Of Disguise
Designed by Sasha Endoh144 from Canada.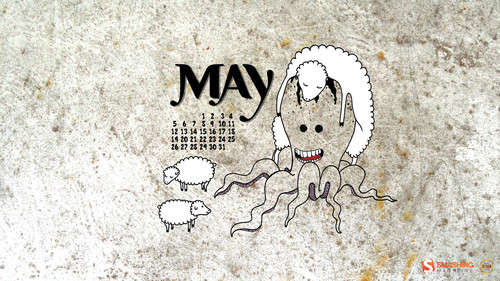 with calendar: 320×480147, 1024×768148, 1152×864149, 1280×800150, 1280×960151, 1400×1050152, 1440×900153, 1600×1200154, 1680×1050155, 1920×1080156, 1920×1200157, 2560×1440158
A Better Summer
Designed by Joeri Claes171 from Belgium.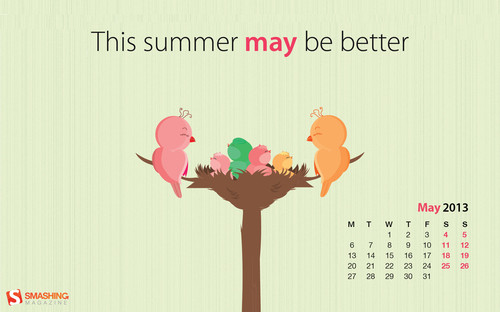 May I Love You
Designed by Julien Savoldi from Belgium.
Game Boy
Designed by Sander Geenen from Belgium.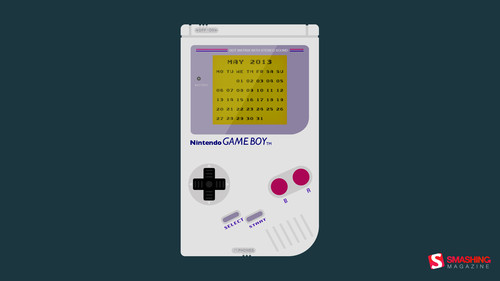 Mental Health Awareness Day
Designed by Kay Karremans220 from Belgium.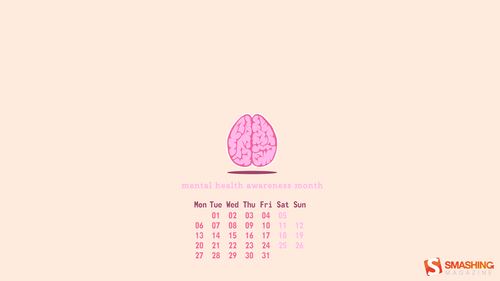 Old vs. New
Designed by Wannes De ROy from Belgium.
Museum Day
Designed by cheloveche.ru from Russia.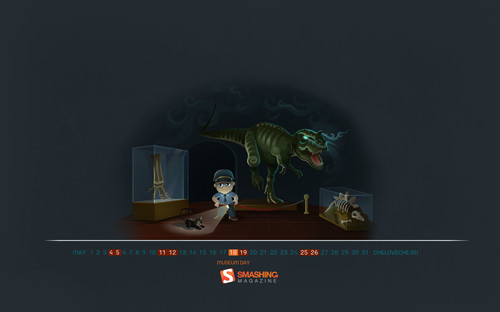 Blooming
Designed by Alexandru Nastase261 from Romania.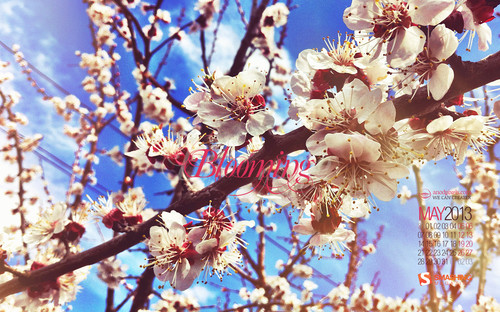 Ethnic Snake
Designed by Katerina Bobkova276 from Ukraine.
Maypole Animals
Designed by Charlotte Blatchford293 from UK.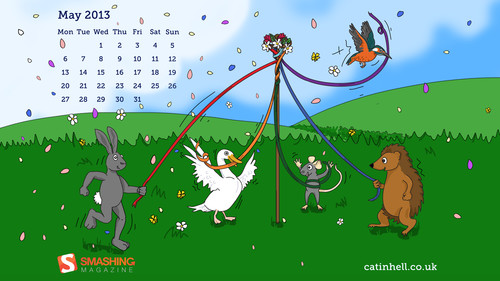 May Fiesta
Designed by Pat Buenaobra314 from Philippines.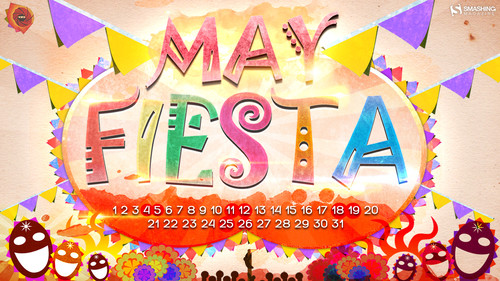 "He Who Sings…"
Designed by Yiannis Kranidiotis327 from Greece.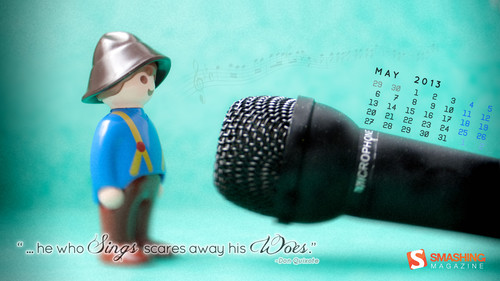 with calendar: 320×480330, 640×480331, 800×480332, 800×600333, 1024×768334, 1024×1024335, 1152×864336, 1280×720337, 1280×800338, 1280×960339, 1280×1024340, 1400×1050341, 1440×900342, 1600×1200343, 1680×1050344, 1680×1200345, 1920×1080346, 1920×1200347, 1920×1440348, 2560×1440349
Awaiting Rebirth
Designed by Kristof Van Espen370 from Belgium.
Splash!
Designed by Ajan Navaratnasingam383 from London, UK.
Mondriaan
Designed by Siemon Donvil from Belgium.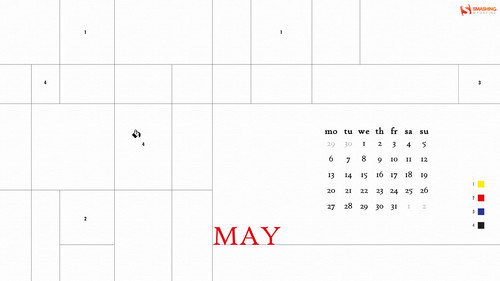 Praise The Workers On Labor Day
Designed by N. Baeten from Belgium.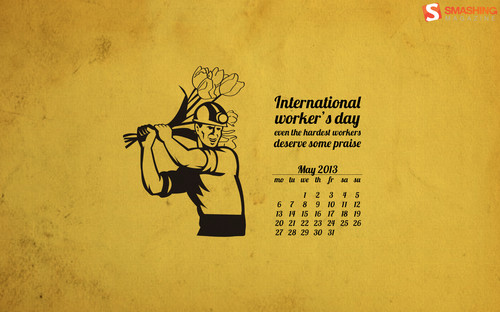 Daydream
Designed by Maarten Wydooghe426 from Belgium.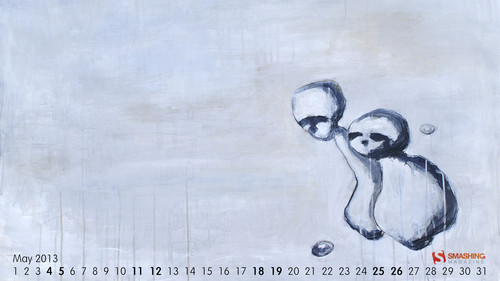 May Around the World
Designed by dangerbrain445 from USA.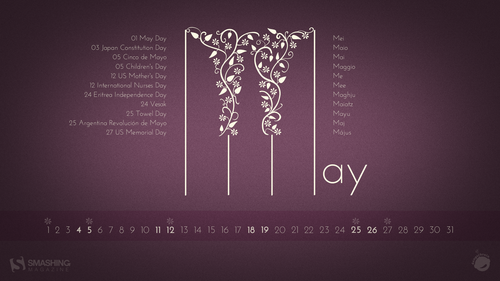 Mothers Day
Designed by Kim Janssens from Belgium.
Savanna May
Designed by Brian Jonah Obara from Kenya.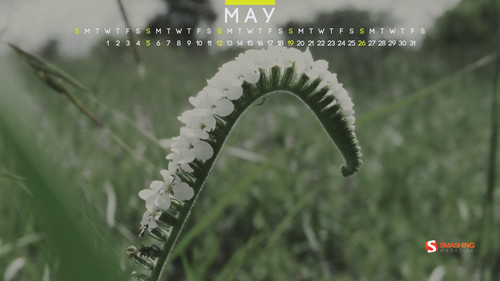 with calendar: 320×480 (currently missing), 640×480474, 800×480475, 800×600476, 1024×768477, 1024×1024478, 1152×864479, 1280×720480, 1280×800481, 1280×960482, 1400×1050483, 1440×900484, 1600×1200485, 1680×1050486, 1920×1080487, 1920×1200488, 1920×1440489, 2560×1440490
Puppet Show
Designed by Pietje Precies509 from The Netherlands.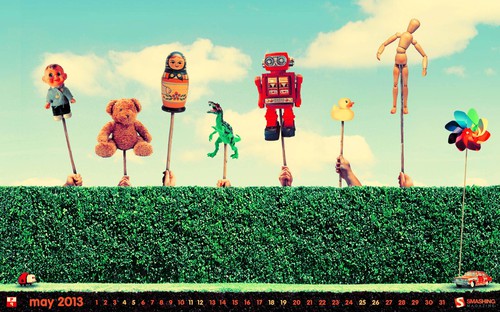 Join In Next Month! Link
Please note that we respect and carefully consider the ideas and motivation behind each and every artist's work. This is why we give all artists the full freedom to explore their creativity and express emotions and experience throughout their works. This is also why the themes of the wallpapers weren't anyhow influenced by us, but rather designed from scratch by the artists themselves.
A big thank you to all the designers for their participation. Join in next month526!
What's Your Favorite? Link
What's your favorite theme or wallpaper for this month? Please let us know in the comment section below.
Footnotes Link
37 http://files.smashingmagazine.com/wallpapers/may-13/quote-of-the-day/may-13-may_quote_of_the_day-full.jpg
38 http://files.smashingmagazine.com/wallpapers/may-13/quote-of-the-day/may-13-may_quote_of_the_day-preview.jpg
39 http://files.smashingmagazine.com/wallpapers/may-13/quote-of-the-day/may-13-may_quote_of_the_day-calendar-320x480.jpg
40 http://files.smashingmagazine.com/wallpapers/may-13/quote-of-the-day/may-13-may_quote_of_the_day-calendar-1024x768.jpg
41 http://files.smashingmagazine.com/wallpapers/may-13/quote-of-the-day/may-13-may_quote_of_the_day-calendar-1024x1024.jpg
42 http://files.smashingmagazine.com/wallpapers/may-13/quote-of-the-day/may-13-may_quote_of_the_day-calendar-1280x720.jpg
43 http://files.smashingmagazine.com/wallpapers/may-13/quote-of-the-day/may-13-may_quote_of_the_day-calendar-1280x800.jpg
44 http://files.smashingmagazine.com/wallpapers/may-13/quote-of-the-day/may-13-may_quote_of_the_day-calendar-1280x1024.jpg
45 http://files.smashingmagazine.com/wallpapers/may-13/quote-of-the-day/may-13-may_quote_of_the_day-calendar-1440x900.jpg
46 http://files.smashingmagazine.com/wallpapers/may-13/quote-of-the-day/may-13-may_quote_of_the_day-calendar-1680x1050.jpg
47 http://files.smashingmagazine.com/wallpapers/may-13/quote-of-the-day/may-13-may_quote_of_the_day-calendar-1920x1080.jpg
48 http://files.smashingmagazine.com/wallpapers/may-13/quote-of-the-day/may-13-may_quote_of_the_day-calendar-1920x1200.jpg
49 http://files.smashingmagazine.com/wallpapers/may-13/quote-of-the-day/may-13-may_quote_of_the_day-calendar-2560x1440.jpg
50 http://files.smashingmagazine.com/wallpapers/may-13/quote-of-the-day/may-13-may_quote_of_the_day-nocal-320x480.jpg
51 http://files.smashingmagazine.com/wallpapers/may-13/quote-of-the-day/may-13-may_quote_of_the_day-nocal-1024x768.jpg
52 http://files.smashingmagazine.com/wallpapers/may-13/quote-of-the-day/may-13-may_quote_of_the_day-nocal-1024x1024.jpg
53 http://files.smashingmagazine.com/wallpapers/may-13/quote-of-the-day/may-13-may_quote_of_the_day-nocal-1280x720.jpg
54 http://files.smashingmagazine.com/wallpapers/may-13/quote-of-the-day/may-13-may_quote_of_the_day-nocal-1280x800.jpg
55 http://files.smashingmagazine.com/wallpapers/may-13/quote-of-the-day/may-13-may_quote_of_the_day-nocal-1280x1024.jpg
56 http://files.smashingmagazine.com/wallpapers/may-13/quote-of-the-day/may-13-may_quote_of_the_day-nocal-1440x900.jpg
57 http://files.smashingmagazine.com/wallpapers/may-13/quote-of-the-day/may-13-may_quote_of_the_day-nocal-1680x1050.jpg
58 http://files.smashingmagazine.com/wallpapers/may-13/quote-of-the-day/may-13-may_quote_of_the_day-nocal-1920x1080.jpg
59 http://files.smashingmagazine.com/wallpapers/may-13/quote-of-the-day/may-13-may_quote_of_the_day-nocal-1920x1200.jpg
60 http://files.smashingmagazine.com/wallpapers/may-13/quote-of-the-day/may-13-may_quote_of_the_day-nocal-2560x1440.jpg
61 http://files.smashingmagazine.com/wallpapers/may-13/winter-is-over/may-13-winter_is_over-full.jpg
62 http://files.smashingmagazine.com/wallpapers/may-13/winter-is-over/may-13-winter_is_over-preview.jpg
63 http://files.smashingmagazine.com/wallpapers/may-13/winter-is-over/may-13-winter_is_over-calendar-1280x800.jpg
64 http://files.smashingmagazine.com/wallpapers/may-13/winter-is-over/may-13-winter_is_over-calendar-1440x900.jpg
65 http://files.smashingmagazine.com/wallpapers/may-13/winter-is-over/may-13-winter_is_over-calendar-1680x1050.jpg
66 http://files.smashingmagazine.com/wallpapers/may-13/winter-is-over/may-13-winter_is_over-calendar-1920x1080.jpg
67 http://files.smashingmagazine.com/wallpapers/may-13/winter-is-over/may-13-winter_is_over-calendar-1920x1200.jpg
68 http://files.smashingmagazine.com/wallpapers/may-13/winter-is-over/may-13-winter_is_over-calendar-2560x1440.jpg
69 http://files.smashingmagazine.com/wallpapers/may-13/winter-is-over/may-13-winter_is_over-nocal-1280x800.jpg
70 http://files.smashingmagazine.com/wallpapers/may-13/winter-is-over/may-13-winter_is_over-nocal-1440x900.jpg
71 http://files.smashingmagazine.com/wallpapers/may-13/winter-is-over/may-13-winter_is_over-nocal-1680x1050.jpg
72 http://files.smashingmagazine.com/wallpapers/may-13/winter-is-over/may-13-winter_is_over-nocal-1920x1080.jpg
73 http://files.smashingmagazine.com/wallpapers/may-13/winter-is-over/may-13-winter_is_over-nocal-1920x1200.jpg
74 http://files.smashingmagazine.com/wallpapers/may-13/winter-is-over/may-13-winter_is_over-nocal-2560x1440.jpg
78 http://files.smashingmagazine.com/wallpapers/may-13/vlad-studio/may-13-vladstudio-calendar-800x600.jpg
79 http://files.smashingmagazine.com/wallpapers/may-13/vlad-studio/may-13-vladstudio-calendar-1024x768.jpg
80 http://files.smashingmagazine.com/wallpapers/may-13/vlad-studio/may-13-vladstudio-calendar-1152x864.jpg
81 http://files.smashingmagazine.com/wallpapers/may-13/vlad-studio/may-13-vladstudio-calendar-1280x800.jpg
82 http://files.smashingmagazine.com/wallpapers/may-13/vlad-studio/may-13-vladstudio-calendar-1280x960.jpg
83 http://files.smashingmagazine.com/wallpapers/may-13/vlad-studio/may-13-vladstudio-calendar-1280x1024.jpg
84 http://files.smashingmagazine.com/wallpapers/may-13/vlad-studio/may-13-vladstudio-calendar-1400x1050.jpg
85 http://files.smashingmagazine.com/wallpapers/may-13/vlad-studio/may-13-vladstudio-calendar-1440x900.jpg
86 http://files.smashingmagazine.com/wallpapers/may-13/vlad-studio/may-13-vladstudio-calendar-1600x1200.jpg
87 http://files.smashingmagazine.com/wallpapers/may-13/vlad-studio/may-13-vladstudio-calendar-1680x1050.jpg
88 http://files.smashingmagazine.com/wallpapers/may-13/vlad-studio/may-13-vladstudio-calendar-1920x1080.jpg
89 http://files.smashingmagazine.com/wallpapers/may-13/vlad-studio/may-13-vladstudio-calendar-1920x1200.jpg
90 http://files.smashingmagazine.com/wallpapers/may-13/vlad-studio/may-13-vladstudio-calendar-1920x1440.jpg
91 http://files.smashingmagazine.com/wallpapers/may-13/vlad-studio/may-13-vladstudio-calendar-2560x1440.jpg
93 http://files.smashingmagazine.com/wallpapers/may-13/get-caught-reading-month/may-13-Get_Caught_Reading_Month-full.jpg
94 http://files.smashingmagazine.com/wallpapers/may-13/get-caught-reading-month/may-13-Get_Caught_Reading_Month-preview.jpg
95 http://files.smashingmagazine.com/wallpapers/may-13/get-caught-reading-month/may-13-Get_Caught_Reading_Month-calendar-1024x768.jpg
96 http://files.smashingmagazine.com/wallpapers/may-13/get-caught-reading-month/may-13-Get_Caught_Reading_Month-calendar-1024x1024.jpg
97 http://files.smashingmagazine.com/wallpapers/may-13/get-caught-reading-month/may-13-Get_Caught_Reading_Month-calendar-1280x800.jpg
98 http://files.smashingmagazine.com/wallpapers/may-13/get-caught-reading-month/may-13-Get_Caught_Reading_Month-calendar-1440x900.jpg
99 http://files.smashingmagazine.com/wallpapers/may-13/get-caught-reading-month/may-13-Get_Caught_Reading_Month-calendar-1680x1050.jpg
100 http://files.smashingmagazine.com/wallpapers/may-13/get-caught-reading-month/may-13-Get_Caught_Reading_Month-calendar-1920x1200.jpg
101 http://files.smashingmagazine.com/wallpapers/may-13/get-caught-reading-month/may-13-Get_Caught_Reading_Month-nocal-1024x768.jpg
102 http://files.smashingmagazine.com/wallpapers/may-13/get-caught-reading-month/may-13-Get_Caught_Reading_Month-nocal-1024x1024.jpg
103 http://files.smashingmagazine.com/wallpapers/may-13/get-caught-reading-month/may-13-Get_Caught_Reading_Month-nocal-1280x800.jpg
104 http://files.smashingmagazine.com/wallpapers/may-13/get-caught-reading-month/may-13-Get_Caught_Reading_Month-nocal-1440x900.jpg
105 http://files.smashingmagazine.com/wallpapers/may-13/get-caught-reading-month/may-13-Get_Caught_Reading_Month-nocal-1680x1050.jpg
106 http://files.smashingmagazine.com/wallpapers/may-13/get-caught-reading-month/may-13-Get_Caught_Reading_Month-nocal-1920x1200.jpg
109 http://files.smashingmagazine.com/wallpapers/may-13/world_s-labor-day/may-13-may_day-preview.jpg
110 http://files.smashingmagazine.com/wallpapers/may-13/world_s-labor-day/may-13-may_day-calendar-1024x1024.jpg
111 http://files.smashingmagazine.com/wallpapers/may-13/world_s-labor-day/may-13-may_day-calendar-1280x1024.jpg
112 http://files.smashingmagazine.com/wallpapers/may-13/world_s-labor-day/may-13-may_day-calendar-1440x900.jpg
113 http://files.smashingmagazine.com/wallpapers/may-13/world_s-labor-day/may-13-may_day-calendar-1920x1080.jpg
114 http://files.smashingmagazine.com/wallpapers/may-13/world_s-labor-day/may-13-may_day-calendar-1920x1200.jpg
115 http://files.smashingmagazine.com/wallpapers/may-13/world_s-labor-day/may-13-may_day-calendar-2560x1440.jpg
116 http://files.smashingmagazine.com/wallpapers/may-13/world_s-labor-day/may-13-may_day-nocal-1024x1024.jpg
117 http://files.smashingmagazine.com/wallpapers/may-13/world_s-labor-day/may-13-may_day-nocal-1280x1024.jpg
118 http://files.smashingmagazine.com/wallpapers/may-13/world_s-labor-day/may-13-may_day-nocal-1440x900.jpg
119 http://files.smashingmagazine.com/wallpapers/may-13/world_s-labor-day/may-13-may_day-nocal-1920x1080.jpg
120 http://files.smashingmagazine.com/wallpapers/may-13/world_s-labor-day/may-13-may_day-nocal-1920x1200.jpg
121 http://files.smashingmagazine.com/wallpapers/may-13/world_s-labor-day/may-13-may_day-nocal-2560x1440.jpg
123 http://files.smashingmagazine.com/wallpapers/may-13/april-showers-bring-may-flowers/may-13-may_flowers-full.jpg
124 http://files.smashingmagazine.com/wallpapers/may-13/april-showers-bring-may-flowers/may-13-may_flowers-preview.jpg
125 http://files.smashingmagazine.com/wallpapers/may-13/april-showers-bring-may-flowers/may-13-may_flowers-calendar-1024x768.jpg
126 http://files.smashingmagazine.com/wallpapers/may-13/april-showers-bring-may-flowers/may-13-may_flowers-calendar-1024x1024.jpg
127 http://files.smashingmagazine.com/wallpapers/may-13/april-showers-bring-may-flowers/may-13-may_flowers-calendar-1280x720.jpg
128 http://files.smashingmagazine.com/wallpapers/may-13/april-showers-bring-may-flowers/may-13-may_flowers-calendar-1280x800.jpg
129 http://files.smashingmagazine.com/wallpapers/may-13/april-showers-bring-may-flowers/may-13-may_flowers-calendar-1280x1024.jpg
130 http://files.smashingmagazine.com/wallpapers/may-13/april-showers-bring-may-flowers/may-13-may_flowers-calendar-1440x900.jpg
131 http://files.smashingmagazine.com/wallpapers/may-13/april-showers-bring-may-flowers/may-13-may_flowers-calendar-1680x1050.jpg
132 http://files.smashingmagazine.com/wallpapers/may-13/april-showers-bring-may-flowers/may-13-may_flowers-calendar-1920x1200.jpg
133 http://files.smashingmagazine.com/wallpapers/may-13/april-showers-bring-may-flowers/may-13-may_flowers-calendar-2560x1440.jpg
134 http://files.smashingmagazine.com/wallpapers/may-13/april-showers-bring-may-flowers/may-13-may_flowers-nocal-320x480.jpg
135 http://files.smashingmagazine.com/wallpapers/may-13/april-showers-bring-may-flowers/may-13-may_flowers-nocal-1024x768.jpg
136 http://files.smashingmagazine.com/wallpapers/may-13/april-showers-bring-may-flowers/may-13-may_flowers-nocal-1024x1024.jpg
137 http://files.smashingmagazine.com/wallpapers/may-13/april-showers-bring-may-flowers/may-13-may_flowers-nocal-1280x720.jpg
138 http://files.smashingmagazine.com/wallpapers/may-13/april-showers-bring-may-flowers/may-13-may_flowers-nocal-1280x800.jpg
139 http://files.smashingmagazine.com/wallpapers/may-13/april-showers-bring-may-flowers/may-13-may_flowers-nocal-1280x1024.jpg
140 http://files.smashingmagazine.com/wallpapers/may-13/april-showers-bring-may-flowers/may-13-may_flowers-nocal-1440x900.jpg
141 http://files.smashingmagazine.com/wallpapers/may-13/april-showers-bring-may-flowers/may-13-may_flowers-nocal-1680x1050.jpg
142 http://files.smashingmagazine.com/wallpapers/may-13/april-showers-bring-may-flowers/may-13-may_flowers-nocal-1920x1200.jpg
143 http://files.smashingmagazine.com/wallpapers/may-13/april-showers-bring-may-flowers/may-13-may_flowers-nocal-2560x1440.jpg
145 http://files.smashingmagazine.com/wallpapers/may-13/octopus_-the-master-of-disguise/may-13-Octopus_the_master_of_disguise-full.jpg
146 http://files.smashingmagazine.com/wallpapers/may-13/octopus_-the-master-of-disguise/may-13-Octopus_the_master_of_disguise-preview.jpg
147 http://files.smashingmagazine.com/wallpapers/may-13/octopus_-the-master-of-disguise/may-13-Octopus_the_master_of_disguise-calendar-320x480.jpg
148 http://files.smashingmagazine.com/wallpapers/may-13/octopus_-the-master-of-disguise/may-13-Octopus_the_master_of_disguise-calendar-1024x768.jpg
149 http://files.smashingmagazine.com/wallpapers/may-13/octopus_-the-master-of-disguise/may-13-Octopus_the_master_of_disguise-calendar-1152x864.jpg
150 http://files.smashingmagazine.com/wallpapers/may-13/octopus_-the-master-of-disguise/may-13-Octopus_the_master_of_disguise-calendar-1280x800.jpg
151 http://files.smashingmagazine.com/wallpapers/may-13/octopus_-the-master-of-disguise/may-13-Octopus_the_master_of_disguise-calendar-1280x960.jpg
152 http://files.smashingmagazine.com/wallpapers/may-13/octopus_-the-master-of-disguise/may-13-Octopus_the_master_of_disguise-calendar-1400x1050.jpg
153 http://files.smashingmagazine.com/wallpapers/may-13/octopus_-the-master-of-disguise/may-13-Octopus_the_master_of_disguise-calendar-1440x900.jpg
154 http://files.smashingmagazine.com/wallpapers/may-13/octopus_-the-master-of-disguise/may-13-Octopus_the_master_of_disguise-calendar-1600x1200.jpg
155 http://files.smashingmagazine.com/wallpapers/may-13/octopus_-the-master-of-disguise/may-13-Octopus_the_master_of_disguise-calendar-1680x1050.jpg
156 http://files.smashingmagazine.com/wallpapers/may-13/octopus_-the-master-of-disguise/may-13-Octopus_the_master_of_disguise-calendar-1920x1080.jpg
157 http://files.smashingmagazine.com/wallpapers/may-13/octopus_-the-master-of-disguise/may-13-Octopus_the_master_of_disguise-calendar-1920x1200.jpg
158 http://files.smashingmagazine.com/wallpapers/may-13/octopus_-the-master-of-disguise/may-13-Octopus_the_master_of_disguise-calendar-2560x1440.jpg
159 http://files.smashingmagazine.com/wallpapers/may-13/octopus_-the-master-of-disguise/may-13-Octopus_the_master_of_disguise-nocal-320x480.jpg
160 http://files.smashingmagazine.com/wallpapers/may-13/octopus_-the-master-of-disguise/may-13-Octopus_the_master_of_disguise-nocal-1024x768.jpg
161 http://files.smashingmagazine.com/wallpapers/may-13/octopus_-the-master-of-disguise/may-13-Octopus_the_master_of_disguise-nocal-1152x864.jpg
162 http://files.smashingmagazine.com/wallpapers/may-13/octopus_-the-master-of-disguise/may-13-Octopus_the_master_of_disguise-nocal-1280x800.jpg
163 http://files.smashingmagazine.com/wallpapers/may-13/octopus_-the-master-of-disguise/may-13-Octopus_the_master_of_disguise-nocal-1280x960.jpg
164 http://files.smashingmagazine.com/wallpapers/may-13/octopus_-the-master-of-disguise/may-13-Octopus_the_master_of_disguise-nocal-1400x1050.jpg
165 http://files.smashingmagazine.com/wallpapers/may-13/octopus_-the-master-of-disguise/may-13-Octopus_the_master_of_disguise-nocal-1440x900.jpg
166 http://files.smashingmagazine.com/wallpapers/may-13/octopus_-the-master-of-disguise/may-13-Octopus_the_master_of_disguise-nocal-1600x1200.jpg
167 http://files.smashingmagazine.com/wallpapers/may-13/octopus_-the-master-of-disguise/may-13-Octopus_the_master_of_disguise-nocal-1680x1050.jpg
168 http://files.smashingmagazine.com/wallpapers/may-13/octopus_-the-master-of-disguise/may-13-Octopus_the_master_of_disguise-nocal-1920x1080.jpg
169 http://files.smashingmagazine.com/wallpapers/may-13/octopus_-the-master-of-disguise/may-13-Octopus_the_master_of_disguise-nocal-1920x1200.jpg
170 http://files.smashingmagazine.com/wallpapers/may-13/octopus_-the-master-of-disguise/may-13-Octopus_the_master_of_disguise-nocal-2560x1440.jpg
172 http://files.smashingmagazine.com/wallpapers/may-13/a-better-summer/may-13-bettersummer_may-full.jpg
173 http://files.smashingmagazine.com/wallpapers/may-13/a-better-summer/may-13-bettersummer_may-preview.jpg
174 http://files.smashingmagazine.com/wallpapers/may-13/a-better-summer/may-13-bettersummer_may-calendar-1280x800.jpg
175 http://files.smashingmagazine.com/wallpapers/may-13/a-better-summer/may-13-bettersummer_may-calendar-1440x900.jpg
176 http://files.smashingmagazine.com/wallpapers/may-13/a-better-summer/may-13-bettersummer_may-calendar-1680x1050.jpg
177 http://files.smashingmagazine.com/wallpapers/may-13/a-better-summer/may-13-bettersummer_may-calendar-1920x1080.jpg
178 http://files.smashingmagazine.com/wallpapers/may-13/a-better-summer/may-13-bettersummer_may-calendar-1920x1200.jpg
179 http://files.smashingmagazine.com/wallpapers/may-13/a-better-summer/may-13-bettersummer_may-nocal-1280x800.jpg
180 http://files.smashingmagazine.com/wallpapers/may-13/a-better-summer/may-13-bettersummer_may-nocal-1440x900.jpg
181 http://files.smashingmagazine.com/wallpapers/may-13/a-better-summer/may-13-bettersummer_may-nocal-1680x1050.jpg
182 http://files.smashingmagazine.com/wallpapers/may-13/a-better-summer/may-13-bettersummer_may-nocal-1920x1080.jpg
183 http://files.smashingmagazine.com/wallpapers/may-13/a-better-summer/may-13-bettersummer_may-nocal-1920x1200.jpg
184 http://files.smashingmagazine.com/wallpapers/may-13/may-i-love-you/may-13-May_I_Love_You-full.jpg
185 http://files.smashingmagazine.com/wallpapers/may-13/may-i-love-you/may-13-May_I_Love_You-preview.jpg
186 http://files.smashingmagazine.com/wallpapers/may-13/may-i-love-you/may-13-May_I_Love_You-calendar-320x480.jpg
187 http://files.smashingmagazine.com/wallpapers/may-13/may-i-love-you/may-13-May_I_Love_You-calendar-1024x768.jpg
188 http://files.smashingmagazine.com/wallpapers/may-13/may-i-love-you/may-13-May_I_Love_You-calendar-1024x1024.jpg
189 http://files.smashingmagazine.com/wallpapers/may-13/may-i-love-you/may-13-May_I_Love_You-calendar-1280x800.jpg
190 http://files.smashingmagazine.com/wallpapers/may-13/may-i-love-you/may-13-May_I_Love_You-calendar-1280x1024.jpg
191 http://files.smashingmagazine.com/wallpapers/may-13/may-i-love-you/may-13-May_I_Love_You-calendar-1440x900.jpg
192 http://files.smashingmagazine.com/wallpapers/may-13/may-i-love-you/may-13-May_I_Love_You-calendar-1680x1050.jpg
193 http://files.smashingmagazine.com/wallpapers/may-13/may-i-love-you/may-13-May_I_Love_You-calendar-1920x1080.jpg
194 http://files.smashingmagazine.com/wallpapers/may-13/may-i-love-you/may-13-May_I_Love_You-calendar-1920x1200.jpg
195 http://files.smashingmagazine.com/wallpapers/may-13/may-i-love-you/may-13-May_I_Love_You-calendar-2560x1440.jpg
196 http://files.smashingmagazine.com/wallpapers/may-13/may-i-love-you/may-13-May_I_Love_You-nocal-320x480.jpg
197 http://files.smashingmagazine.com/wallpapers/may-13/may-i-love-you/may-13-May_I_Love_You-nocal-1024x768.jpg
198 http://files.smashingmagazine.com/wallpapers/may-13/may-i-love-you/may-13-May_I_Love_You-nocal-1024x1024.jpg
199 http://files.smashingmagazine.com/wallpapers/may-13/may-i-love-you/may-13-May_I_Love_You-nocal-1280x800.jpg
200 http://files.smashingmagazine.com/wallpapers/may-13/may-i-love-you/may-13-May_I_Love_You-nocal-1280x1024.jpg
201 http://files.smashingmagazine.com/wallpapers/may-13/may-i-love-you/may-13-May_I_Love_You-nocal-1440x900.jpg
202 http://files.smashingmagazine.com/wallpapers/may-13/may-i-love-you/may-13-May_I_Love_You-nocal-1680x1050.jpg
203 http://files.smashingmagazine.com/wallpapers/may-13/may-i-love-you/may-13-May_I_Love_You-nocal-1920x1080.jpg
204 http://files.smashingmagazine.com/wallpapers/may-13/may-i-love-you/may-13-May_I_Love_You-nocal-1920x1200.jpg
205 http://files.smashingmagazine.com/wallpapers/may-13/may-i-love-you/may-13-May_I_Love_You-nocal-2560x1440.jpg
208 http://files.smashingmagazine.com/wallpapers/may-13/game-boy/may-13-game_boy-calendar-1024x768.jpg
209 http://files.smashingmagazine.com/wallpapers/may-13/game-boy/may-13-game_boy-calendar-1440x900.jpg
210 http://files.smashingmagazine.com/wallpapers/may-13/game-boy/may-13-game_boy-calendar-1680x1050.jpg
211 http://files.smashingmagazine.com/wallpapers/may-13/game-boy/may-13-game_boy-calendar-1920x1080.jpg
212 http://files.smashingmagazine.com/wallpapers/may-13/game-boy/may-13-game_boy-calendar-1920x1200.jpg
213 http://files.smashingmagazine.com/wallpapers/may-13/game-boy/may-13-game_boy-calendar-2560x1440.jpg
216 http://files.smashingmagazine.com/wallpapers/may-13/game-boy/may-13-game_boy-nocal-1680x1050.jpg
217 http://files.smashingmagazine.com/wallpapers/may-13/game-boy/may-13-game_boy-nocal-1920x1080.jpg
218 http://files.smashingmagazine.com/wallpapers/may-13/game-boy/may-13-game_boy-nocal-1920x1200.jpg
219 http://files.smashingmagazine.com/wallpapers/may-13/game-boy/may-13-game_boy-nocal-2560x1440.jpg
221 http://files.smashingmagazine.com/wallpapers/may-13/mental-health-awareness-day-illustration/may-13-mental_health-full.png
222 http://files.smashingmagazine.com/wallpapers/may-13/mental-health-awareness-day-illustration/may-13-mental_health-preview.png
223 http://files.smashingmagazine.com/wallpapers/may-13/mental-health-awareness-day-illustration/may-13-mental_health-calendar-320x480.png
224 http://files.smashingmagazine.com/wallpapers/may-13/mental-health-awareness-day-illustration/may-13-mental_health-calendar-1024x1024.png
225 http://files.smashingmagazine.com/wallpapers/may-13/mental-health-awareness-day-illustration/may-13-mental_health-calendar-1280x720.png
226 http://files.smashingmagazine.com/wallpapers/may-13/mental-health-awareness-day-illustration/may-13-mental_health-calendar-1680x1050.png
227 http://files.smashingmagazine.com/wallpapers/may-13/mental-health-awareness-day-illustration/may-13-mental_health-calendar-1920x1080.png
228 http://files.smashingmagazine.com/wallpapers/may-13/mental-health-awareness-day-illustration/may-13-mental_health-calendar-1920x1200.png
229 http://files.smashingmagazine.com/wallpapers/may-13/mental-health-awareness-day-illustration/may-13-mental_health-calendar-2560x1440.png
230 http://files.smashingmagazine.com/wallpapers/may-13/mental-health-awareness-day-illustration/may-13-mental_health-nocal-320x480.png
231 http://files.smashingmagazine.com/wallpapers/may-13/mental-health-awareness-day-illustration/may-13-mental_health-nocal-1024x1024.png
232 http://files.smashingmagazine.com/wallpapers/may-13/mental-health-awareness-day-illustration/may-13-mental_health-nocal-1280x720.png
233 http://files.smashingmagazine.com/wallpapers/may-13/mental-health-awareness-day-illustration/may-13-mental_health-nocal-1680x1050.png
234 http://files.smashingmagazine.com/wallpapers/may-13/mental-health-awareness-day-illustration/may-13-mental_health-nocal-1920x1080.png
235 http://files.smashingmagazine.com/wallpapers/may-13/mental-health-awareness-day-illustration/may-13-mental_health-nocal-1920x1200.png
236 http://files.smashingmagazine.com/wallpapers/may-13/mental-health-awareness-day-illustration/may-13-mental_health-nocal-2560x1440.png
239 http://files.smashingmagazine.com/wallpapers/may-13/old-vs_-new/may-13-old_vs_new-calendar-1280x800.jpg
240 http://files.smashingmagazine.com/wallpapers/may-13/old-vs_-new/may-13-old_vs_new-calendar-1440x900.jpg
241 http://files.smashingmagazine.com/wallpapers/may-13/old-vs_-new/may-13-old_vs_new-calendar-1920x1080.jpg
242 http://files.smashingmagazine.com/wallpapers/may-13/old-vs_-new/may-13-old_vs_new-calendar-1920x1200.jpg
243 http://files.smashingmagazine.com/wallpapers/may-13/old-vs_-new/may-13-old_vs_new-calendar-2560x1440.jpg
244 http://files.smashingmagazine.com/wallpapers/may-13/old-vs_-new/may-13-old_vs_new-nocal-1280x800.jpg
245 http://files.smashingmagazine.com/wallpapers/may-13/old-vs_-new/may-13-old_vs_new-nocal-1440x900.jpg
246 http://files.smashingmagazine.com/wallpapers/may-13/old-vs_-new/may-13-old_vs_new-nocal-1920x1080.jpg
247 http://files.smashingmagazine.com/wallpapers/may-13/old-vs_-new/may-13-old_vs_new-nocal-1920x1200.jpg
248 http://files.smashingmagazine.com/wallpapers/may-13/old-vs_-new/may-13-old_vs_new-nocal-2560x1440.jpg
251 http://files.smashingmagazine.com/wallpapers/may-13/museum-day/may-13-museum-day-calendar-1280x800.jpg
252 http://files.smashingmagazine.com/wallpapers/may-13/museum-day/may-13-museum-day-calendar-1280x1024.jpg
253 http://files.smashingmagazine.com/wallpapers/may-13/museum-day/may-13-museum-day-calendar-1440x900.jpg
254 http://files.smashingmagazine.com/wallpapers/may-13/museum-day/may-13-museum-day-calendar-1680x1050.jpg
255 http://files.smashingmagazine.com/wallpapers/may-13/museum-day/may-13-museum-day-calendar-1920x1200.jpg
256 http://files.smashingmagazine.com/wallpapers/may-13/museum-day/may-13-museum-day-nocal-1280x800.jpg
257 http://files.smashingmagazine.com/wallpapers/may-13/museum-day/may-13-museum-day-nocal-1280x1024.jpg
258 http://files.smashingmagazine.com/wallpapers/may-13/museum-day/may-13-museum-day-nocal-1440x900.jpg
259 http://files.smashingmagazine.com/wallpapers/may-13/museum-day/may-13-museum-day-nocal-1680x1050.jpg
260 http://files.smashingmagazine.com/wallpapers/may-13/museum-day/may-13-museum-day-nocal-1920x1200.jpg
264 http://files.smashingmagazine.com/wallpapers/may-13/blooming/may-13-blooming_life-calendar-1280x800.jpg
265 http://files.smashingmagazine.com/wallpapers/may-13/blooming/may-13-blooming_life-calendar-1280x1024.jpg
266 http://files.smashingmagazine.com/wallpapers/may-13/blooming/may-13-blooming_life-calendar-1440x900.jpg
267 http://files.smashingmagazine.com/wallpapers/may-13/blooming/may-13-blooming_life-calendar-1680x1050.jpg
268 http://files.smashingmagazine.com/wallpapers/may-13/blooming/may-13-blooming_life-calendar-1920x1080.jpg
269 http://files.smashingmagazine.com/wallpapers/may-13/blooming/may-13-blooming_life-calendar-1920x1200.jpg
270 http://files.smashingmagazine.com/wallpapers/may-13/blooming/may-13-blooming_life-nocal-1280x800.jpg
271 http://files.smashingmagazine.com/wallpapers/may-13/blooming/may-13-blooming_life-nocal-1280x1024.jpg
272 http://files.smashingmagazine.com/wallpapers/may-13/blooming/may-13-blooming_life-nocal-1440x900.jpg
273 http://files.smashingmagazine.com/wallpapers/may-13/blooming/may-13-blooming_life-nocal-1680x1050.jpg
274 http://files.smashingmagazine.com/wallpapers/may-13/blooming/may-13-blooming_life-nocal-1920x1080.jpg
275 http://files.smashingmagazine.com/wallpapers/may-13/blooming/may-13-blooming_life-nocal-1920x1200.jpg
278 http://files.smashingmagazine.com/wallpapers/may-13/ethnic-snake/may-13-ethnic_snake-preview.jpg
279 http://files.smashingmagazine.com/wallpapers/may-13/ethnic-snake/may-13-ethnic_snake-calendar-320x480.jpg
280 http://files.smashingmagazine.com/wallpapers/may-13/ethnic-snake/may-13-ethnic_snake-calendar-1024x768.jpg
281 http://files.smashingmagazine.com/wallpapers/may-13/ethnic-snake/may-13-ethnic_snake-calendar-1024x1024.jpg
282 http://files.smashingmagazine.com/wallpapers/may-13/ethnic-snake/may-13-ethnic_snake-calendar-1280x800.jpg
283 http://files.smashingmagazine.com/wallpapers/may-13/ethnic-snake/may-13-ethnic_snake-calendar-1440x900.jpg
284 http://files.smashingmagazine.com/wallpapers/may-13/ethnic-snake/may-13-ethnic_snake-calendar-1680x1050.jpg
285 http://files.smashingmagazine.com/wallpapers/may-13/ethnic-snake/may-13-ethnic_snake-calendar-1920x1080.jpg
286 http://files.smashingmagazine.com/wallpapers/may-13/ethnic-snake/may-13-ethnic_snake-nocal-320x480.jpg
287 http://files.smashingmagazine.com/wallpapers/may-13/ethnic-snake/may-13-ethnic_snake-nocal-1024x768.jpg
288 http://files.smashingmagazine.com/wallpapers/may-13/ethnic-snake/may-13-ethnic_snake-nocal-1024x1024.jpg
289 http://files.smashingmagazine.com/wallpapers/may-13/ethnic-snake/may-13-ethnic_snake-nocal-1280x800.jpg
290 http://files.smashingmagazine.com/wallpapers/may-13/ethnic-snake/may-13-ethnic_snake-nocal-1440x900.jpg
291 http://files.smashingmagazine.com/wallpapers/may-13/ethnic-snake/may-13-ethnic_snake-nocal-1680x1050.jpg
292 http://files.smashingmagazine.com/wallpapers/may-13/ethnic-snake/may-13-ethnic_snake-nocal-1920x1080.jpg
294 http://files.smashingmagazine.com/wallpapers/may-13/maypole-animals/may-13-maypole_animals-full.jpg
295 http://files.smashingmagazine.com/wallpapers/may-13/maypole-animals/may-13-maypole_animals-preview.jpg
296 http://files.smashingmagazine.com/wallpapers/may-13/maypole-animals/may-13-maypole_animals-calendar-1024x768.jpg
297 http://files.smashingmagazine.com/wallpapers/may-13/maypole-animals/may-13-maypole_animals-calendar-1024x1024.jpg
298 http://files.smashingmagazine.com/wallpapers/may-13/maypole-animals/may-13-maypole_animals-calendar-1280x800.jpg
299 http://files.smashingmagazine.com/wallpapers/may-13/maypole-animals/may-13-maypole_animals-calendar-1280x1024.jpg
300 http://files.smashingmagazine.com/wallpapers/may-13/maypole-animals/may-13-maypole_animals-calendar-1440x900.jpg
301 http://files.smashingmagazine.com/wallpapers/may-13/maypole-animals/may-13-maypole_animals-calendar-1680x1050.jpg
302 http://files.smashingmagazine.com/wallpapers/may-13/maypole-animals/may-13-maypole_animals-calendar-1920x1080.jpg
303 http://files.smashingmagazine.com/wallpapers/may-13/maypole-animals/may-13-maypole_animals-calendar-1920x1200.jpg
304 http://files.smashingmagazine.com/wallpapers/may-13/maypole-animals/may-13-maypole_animals-calendar-2560x1440.jpg
305 http://files.smashingmagazine.com/wallpapers/may-13/maypole-animals/may-13-maypole_animals-nocal-1024x768.jpg
306 http://files.smashingmagazine.com/wallpapers/may-13/maypole-animals/may-13-maypole_animals-nocal-1024x1024.jpg
307 http://files.smashingmagazine.com/wallpapers/may-13/maypole-animals/may-13-maypole_animals-nocal-1280x800.jpg
308 http://files.smashingmagazine.com/wallpapers/may-13/maypole-animals/may-13-maypole_animals-nocal-1280x1024.jpg
309 http://files.smashingmagazine.com/wallpapers/may-13/maypole-animals/may-13-maypole_animals-nocal-1440x900.jpg
310 http://files.smashingmagazine.com/wallpapers/may-13/maypole-animals/may-13-maypole_animals-nocal-1680x1050.jpg
311 http://files.smashingmagazine.com/wallpapers/may-13/maypole-animals/may-13-maypole_animals-nocal-1920x1080.jpg
312 http://files.smashingmagazine.com/wallpapers/may-13/maypole-animals/may-13-maypole_animals-nocal-1920x1200.jpg
313 http://files.smashingmagazine.com/wallpapers/may-13/maypole-animals/may-13-maypole_animals-nocal-2560x1440.jpg
317 http://files.smashingmagazine.com/wallpapers/may-13/illustration/may-13-Fiesta_May-calendar-1280x800.jpg
318 http://files.smashingmagazine.com/wallpapers/may-13/illustration/may-13-Fiesta_May-calendar-1440x900.jpg
319 http://files.smashingmagazine.com/wallpapers/may-13/illustration/may-13-Fiesta_May-calendar-1680x1050.jpg
320 http://files.smashingmagazine.com/wallpapers/may-13/illustration/may-13-Fiesta_May-calendar-1920x1200.jpg
321 http://files.smashingmagazine.com/wallpapers/may-13/illustration/may-13-Fiesta_May-calendar-2560x1440.jpg
322 http://files.smashingmagazine.com/wallpapers/may-13/illustration/may-13-Fiesta_May-nocal-1280x800.jpg
323 http://files.smashingmagazine.com/wallpapers/may-13/illustration/may-13-Fiesta_May-nocal-1440x900.jpg
324 http://files.smashingmagazine.com/wallpapers/may-13/illustration/may-13-Fiesta_May-nocal-1680x1050.jpg
325 http://files.smashingmagazine.com/wallpapers/may-13/illustration/may-13-Fiesta_May-nocal-1920x1200.jpg
326 http://files.smashingmagazine.com/wallpapers/may-13/illustration/may-13-Fiesta_May-nocal-2560x1440.jpg
328 http://files.smashingmagazine.com/wallpapers/may-13/_he-who-sings____/may-13-May-13-He_who_sings-full.jpg
329 http://files.smashingmagazine.com/wallpapers/may-13/_he-who-sings____/may-13-May-13-He_who_sings-preview.jpg
330 http://files.smashingmagazine.com/wallpapers/may-13/_he-who-sings____/may-13-May-13-He_who_sings-calendar-320x480.jpg
331 http://files.smashingmagazine.com/wallpapers/may-13/_he-who-sings____/may-13-May-13-He_who_sings-calendar-640x480.jpg
332 http://files.smashingmagazine.com/wallpapers/may-13/_he-who-sings____/may-13-May-13-He_who_sings-calendar-800x480.jpg
333 http://files.smashingmagazine.com/wallpapers/may-13/_he-who-sings____/may-13-May-13-He_who_sings-calendar-800x600.jpg
334 http://files.smashingmagazine.com/wallpapers/may-13/_he-who-sings____/may-13-May-13-He_who_sings-calendar-1024x768.jpg
335 http://files.smashingmagazine.com/wallpapers/may-13/_he-who-sings____/may-13-May-13-He_who_sings-calendar-1024x1024.jpg
336 http://files.smashingmagazine.com/wallpapers/may-13/_he-who-sings____/may-13-May-13-He_who_sings-calendar-1152x864.jpg
337 http://files.smashingmagazine.com/wallpapers/may-13/_he-who-sings____/may-13-May-13-He_who_sings-calendar-1280x720.jpg
338 http://files.smashingmagazine.com/wallpapers/may-13/_he-who-sings____/may-13-May-13-He_who_sings-calendar-1280x800.jpg
339 http://files.smashingmagazine.com/wallpapers/may-13/_he-who-sings____/may-13-May-13-He_who_sings-calendar-1280x960.jpg
340 http://files.smashingmagazine.com/wallpapers/may-13/_he-who-sings____/may-13-May-13-He_who_sings-calendar-1280x1024.jpg
341 http://files.smashingmagazine.com/wallpapers/may-13/_he-who-sings____/may-13-May-13-He_who_sings-calendar-1400x1050.jpg
342 http://files.smashingmagazine.com/wallpapers/may-13/_he-who-sings____/may-13-May-13-He_who_sings-calendar-1440x900.jpg
343 http://files.smashingmagazine.com/wallpapers/may-13/_he-who-sings____/may-13-May-13-He_who_sings-calendar-1600x1200.jpg
344 http://files.smashingmagazine.com/wallpapers/may-13/_he-who-sings____/may-13-May-13-He_who_sings-calendar-1680x1050.jpg
345 http://files.smashingmagazine.com/wallpapers/may-13/_he-who-sings____/may-13-May-13-He_who_sings-calendar-1680x1200.jpg
346 http://files.smashingmagazine.com/wallpapers/may-13/_he-who-sings____/may-13-May-13-He_who_sings-calendar-1920x1080.jpg
347 http://files.smashingmagazine.com/wallpapers/may-13/_he-who-sings____/may-13-May-13-He_who_sings-calendar-1920x1200.jpg
348 http://files.smashingmagazine.com/wallpapers/may-13/_he-who-sings____/may-13-May-13-He_who_sings-calendar-1920x1440.jpg
349 http://files.smashingmagazine.com/wallpapers/may-13/_he-who-sings____/may-13-May-13-He_who_sings-calendar-2560x1440.jpg
350 http://files.smashingmagazine.com/wallpapers/may-13/_he-who-sings____/may-13-May-13-He_who_sings-nocal-320x480.jpg
351 http://files.smashingmagazine.com/wallpapers/may-13/_he-who-sings____/may-13-May-13-He_who_sings-nocal-640x480.jpg
352 http://files.smashingmagazine.com/wallpapers/may-13/_he-who-sings____/may-13-May-13-He_who_sings-nocal-800x480.jpg
353 http://files.smashingmagazine.com/wallpapers/may-13/_he-who-sings____/may-13-May-13-He_who_sings-nocal-800x600.jpg
354 http://files.smashingmagazine.com/wallpapers/may-13/_he-who-sings____/may-13-May-13-He_who_sings-nocal-1024x768.jpg
355 http://files.smashingmagazine.com/wallpapers/may-13/_he-who-sings____/may-13-May-13-He_who_sings-nocal-1024x1024.jpg
356 http://files.smashingmagazine.com/wallpapers/may-13/_he-who-sings____/may-13-May-13-He_who_sings-nocal-1152x864.jpg
357 http://files.smashingmagazine.com/wallpapers/may-13/_he-who-sings____/may-13-May-13-He_who_sings-nocal-1280x720.jpg
358 http://files.smashingmagazine.com/wallpapers/may-13/_he-who-sings____/may-13-May-13-He_who_sings-nocal-1280x800.jpg
359 http://files.smashingmagazine.com/wallpapers/may-13/_he-who-sings____/may-13-May-13-He_who_sings-nocal-1280x960.jpg
360 http://files.smashingmagazine.com/wallpapers/may-13/_he-who-sings____/may-13-May-13-He_who_sings-nocal-1280x1024.jpg
361 http://files.smashingmagazine.com/wallpapers/may-13/_he-who-sings____/may-13-May-13-He_who_sings-nocal-1400x1050.jpg
362 http://files.smashingmagazine.com/wallpapers/may-13/_he-who-sings____/may-13-May-13-He_who_sings-nocal-1440x900.jpg
363 http://files.smashingmagazine.com/wallpapers/may-13/_he-who-sings____/may-13-May-13-He_who_sings-nocal-1600x1200.jpg
364 http://files.smashingmagazine.com/wallpapers/may-13/_he-who-sings____/may-13-May-13-He_who_sings-nocal-1680x1050.jpg
365 http://files.smashingmagazine.com/wallpapers/may-13/_he-who-sings____/may-13-May-13-He_who_sings-nocal-1680x1200.jpg
366 http://files.smashingmagazine.com/wallpapers/may-13/_he-who-sings____/may-13-May-13-He_who_sings-nocal-1920x1080.jpg
367 http://files.smashingmagazine.com/wallpapers/may-13/_he-who-sings____/may-13-May-13-He_who_sings-nocal-1920x1200.jpg
368 http://files.smashingmagazine.com/wallpapers/may-13/_he-who-sings____/may-13-May-13-He_who_sings-nocal-1920x1440.jpg
369 http://files.smashingmagazine.com/wallpapers/may-13/_he-who-sings____/may-13-May-13-He_who_sings-nocal-2560x1440.jpg
371 http://files.smashingmagazine.com/wallpapers/may-13/awaiting-rebirth/may-13-awaiting_real_spring-full.png
372 http://files.smashingmagazine.com/wallpapers/may-13/awaiting-rebirth/may-13-awaiting_real_spring-preview.png
373 http://files.smashingmagazine.com/wallpapers/may-13/awaiting-rebirth/may-13-awaiting_real_spring-calendar-320x480.png
374 http://files.smashingmagazine.com/wallpapers/may-13/awaiting-rebirth/may-13-awaiting_real_spring-calendar-1024x768.png
375 http://files.smashingmagazine.com/wallpapers/may-13/awaiting-rebirth/may-13-awaiting_real_spring-calendar-1024x1024.png
376 http://files.smashingmagazine.com/wallpapers/may-13/awaiting-rebirth/may-13-awaiting_real_spring-calendar-1920x1080.png
377 http://files.smashingmagazine.com/wallpapers/may-13/awaiting-rebirth/may-13-awaiting_real_spring-calendar-2560x1440.png
378 http://files.smashingmagazine.com/wallpapers/may-13/awaiting-rebirth/may-13-awaiting_real_spring-nocal-320x480.png
379 http://files.smashingmagazine.com/wallpapers/may-13/awaiting-rebirth/may-13-awaiting_real_spring-nocal-1024x768.png
380 http://files.smashingmagazine.com/wallpapers/may-13/awaiting-rebirth/may-13-awaiting_real_spring-nocal-1024x1024.png
381 http://files.smashingmagazine.com/wallpapers/may-13/awaiting-rebirth/may-13-awaiting_real_spring-nocal-1920x1080.png
382 http://files.smashingmagazine.com/wallpapers/may-13/awaiting-rebirth/may-13-awaiting_real_spring-nocal-2560x1440.png
388 http://files.smashingmagazine.com/wallpapers/may-13/splash!/may-13-splash-calendar-1680x1050.jpg
389 http://files.smashingmagazine.com/wallpapers/may-13/splash!/may-13-splash-calendar-1920x1080.jpg
390 http://files.smashingmagazine.com/wallpapers/may-13/splash!/may-13-splash-calendar-2560x1440.jpg
398 http://files.smashingmagazine.com/wallpapers/may-13/mondriaan/may-13-mondriaan-calendar-1024x768.jpg
399 http://files.smashingmagazine.com/wallpapers/may-13/mondriaan/may-13-mondriaan-calendar-1280x800.jpg
400 http://files.smashingmagazine.com/wallpapers/may-13/mondriaan/may-13-mondriaan-calendar-1920x1080.jpg
401 http://files.smashingmagazine.com/wallpapers/may-13/mondriaan/may-13-mondriaan-calendar-2560x1440.jpg
402 http://files.smashingmagazine.com/wallpapers/may-13/mondriaan/may-13-mondriaan-nocal-1024x768.jpg
403 http://files.smashingmagazine.com/wallpapers/may-13/mondriaan/may-13-mondriaan-nocal-1280x800.jpg
404 http://files.smashingmagazine.com/wallpapers/may-13/mondriaan/may-13-mondriaan-nocal-1920x1080.jpg
405 http://files.smashingmagazine.com/wallpapers/may-13/mondriaan/may-13-mondriaan-nocal-2560x1440.jpg
406 http://files.smashingmagazine.com/wallpapers/may-13/praise-the-workers-on-labor-day/may-13-praise_workers-full.jpg
407 http://files.smashingmagazine.com/wallpapers/may-13/praise-the-workers-on-labor-day/may-13-praise_workers-preview.jpg
408 http://files.smashingmagazine.com/wallpapers/may-13/praise-the-workers-on-labor-day/may-13-praise_workers-calendar-320x480.jpg
409 http://files.smashingmagazine.com/wallpapers/may-13/praise-the-workers-on-labor-day/may-13-praise_workers-calendar-1024x768.jpg
410 http://files.smashingmagazine.com/wallpapers/may-13/praise-the-workers-on-labor-day/may-13-praise_workers-calendar-1024x1024.jpg
411 http://files.smashingmagazine.com/wallpapers/may-13/praise-the-workers-on-labor-day/may-13-praise_workers-calendar-1280x800.jpg
412 http://files.smashingmagazine.com/wallpapers/may-13/praise-the-workers-on-labor-day/may-13-praise_workers-calendar-1280x1024.jpg
413 http://files.smashingmagazine.com/wallpapers/may-13/praise-the-workers-on-labor-day/may-13-praise_workers-calendar-1440x900.jpg
414 http://files.smashingmagazine.com/wallpapers/may-13/praise-the-workers-on-labor-day/may-13-praise_workers-calendar-1680x1050.jpg
415 http://files.smashingmagazine.com/wallpapers/may-13/praise-the-workers-on-labor-day/may-13-praise_workers-calendar-1920x1080.jpg
416 http://files.smashingmagazine.com/wallpapers/may-13/praise-the-workers-on-labor-day/may-13-praise_workers-calendar-1920x1200.jpg
417 http://files.smashingmagazine.com/wallpapers/may-13/praise-the-workers-on-labor-day/may-13-praise_workers-nocal-320x480.jpg
418 http://files.smashingmagazine.com/wallpapers/may-13/praise-the-workers-on-labor-day/may-13-praise_workers-nocal-1024x768.jpg
419 http://files.smashingmagazine.com/wallpapers/may-13/praise-the-workers-on-labor-day/may-13-praise_workers-nocal-1024x1024.jpg
420 http://files.smashingmagazine.com/wallpapers/may-13/praise-the-workers-on-labor-day/may-13-praise_workers-nocal-1280x800.jpg
421 http://files.smashingmagazine.com/wallpapers/may-13/praise-the-workers-on-labor-day/may-13-praise_workers-nocal-1280x1024.jpg
422 http://files.smashingmagazine.com/wallpapers/may-13/praise-the-workers-on-labor-day/may-13-praise_workers-nocal-1440x900.jpg
423 http://files.smashingmagazine.com/wallpapers/may-13/praise-the-workers-on-labor-day/may-13-praise_workers-nocal-1680x1050.jpg
424 http://files.smashingmagazine.com/wallpapers/may-13/praise-the-workers-on-labor-day/may-13-praise_workers-nocal-1920x1080.jpg
425 http://files.smashingmagazine.com/wallpapers/may-13/praise-the-workers-on-labor-day/may-13-praise_workers-nocal-1920x1200.jpg
429 http://files.smashingmagazine.com/wallpapers/may-13/daydream/may-13-daydream-calendar-320x480.jpg
430 http://files.smashingmagazine.com/wallpapers/may-13/daydream/may-13-daydream-calendar-1024x768.jpg
431 http://files.smashingmagazine.com/wallpapers/may-13/daydream/may-13-daydream-calendar-1280x800.jpg
432 http://files.smashingmagazine.com/wallpapers/may-13/daydream/may-13-daydream-calendar-1440x900.jpg
433 http://files.smashingmagazine.com/wallpapers/may-13/daydream/may-13-daydream-calendar-1680x1050.jpg
434 http://files.smashingmagazine.com/wallpapers/may-13/daydream/may-13-daydream-calendar-1920x1080.jpg
435 http://files.smashingmagazine.com/wallpapers/may-13/daydream/may-13-daydream-calendar-1920x1200.jpg
436 http://files.smashingmagazine.com/wallpapers/may-13/daydream/may-13-daydream-calendar-2560x1440.jpg
441 http://files.smashingmagazine.com/wallpapers/may-13/daydream/may-13-daydream-nocal-1680x1050.jpg
442 http://files.smashingmagazine.com/wallpapers/may-13/daydream/may-13-daydream-nocal-1920x1080.jpg
443 http://files.smashingmagazine.com/wallpapers/may-13/daydream/may-13-daydream-nocal-1920x1200.jpg
444 http://files.smashingmagazine.com/wallpapers/may-13/daydream/may-13-daydream-nocal-2560x1440.jpg
446 http://files.smashingmagazine.com/wallpapers/may-13/may-around-the-world/may-13-may_around_the_world-full.png
447 http://files.smashingmagazine.com/wallpapers/may-13/may-around-the-world/may-13-may_around_the_world-preview.png
448 http://files.smashingmagazine.com/wallpapers/may-13/may-around-the-world/may-13-may_around_the_world-calendar-320x480.png
449 http://files.smashingmagazine.com/wallpapers/may-13/may-around-the-world/may-13-may_around_the_world-calendar-1024x768.png
450 http://files.smashingmagazine.com/wallpapers/may-13/may-around-the-world/may-13-may_around_the_world-calendar-1920x1080.png
451 http://files.smashingmagazine.com/wallpapers/may-13/may-around-the-world/may-13-may_around_the_world-calendar-1920x1200.png
452 http://files.smashingmagazine.com/wallpapers/may-13/may-around-the-world/may-13-may_around_the_world-calendar-1920x1440.png
453 http://files.smashingmagazine.com/wallpapers/may-13/may-around-the-world/may-13-may_around_the_world-calendar-2560x1440.png
454 http://files.smashingmagazine.com/wallpapers/may-13/may-around-the-world/may-13-may_around_the_world-nocal-320x480.png
455 http://files.smashingmagazine.com/wallpapers/may-13/may-around-the-world/may-13-may_around_the_world-nocal-1024x768.png
456 http://files.smashingmagazine.com/wallpapers/may-13/may-around-the-world/may-13-may_around_the_world-nocal-1920x1080.png
457 http://files.smashingmagazine.com/wallpapers/may-13/may-around-the-world/may-13-may_around_the_world-nocal-1920x1200.png
458 http://files.smashingmagazine.com/wallpapers/may-13/may-around-the-world/may-13-may_around_the_world-nocal-1920x1440.png
459 http://files.smashingmagazine.com/wallpapers/may-13/may-around-the-world/may-13-may_around_the_world-nocal-2560x1440.png
462 http://files.smashingmagazine.com/wallpapers/may-13/mothers-day/may-13-mothers_day-calendar-320x480.jpg
463 http://files.smashingmagazine.com/wallpapers/may-13/mothers-day/may-13-mothers_day-calendar-1366x768.jpg
464 http://files.smashingmagazine.com/wallpapers/may-13/mothers-day/may-13-mothers_day-calendar-1024x1024.jpg
465 http://files.smashingmagazine.com/wallpapers/may-13/mothers-day/may-13-mothers_day-calendar-1280x800.jpg
466 http://files.smashingmagazine.com/wallpapers/may-13/mothers-day/may-13-mothers_day-calendar-1280x1024.jpg
467 http://files.smashingmagazine.com/wallpapers/may-13/mothers-day/may-13-mothers_day-calendar-1440x900.jpg
468 http://files.smashingmagazine.com/wallpapers/may-13/mothers-day/may-13-mothers_day-calendar-1680x1050.jpg
469 http://files.smashingmagazine.com/wallpapers/may-13/mothers-day/may-13-mothers_day-calendar-1920x1080.jpg
470 http://files.smashingmagazine.com/wallpapers/may-13/mothers-day/may-13-mothers_day-calendar-1920x1200.jpg
471 http://files.smashingmagazine.com/wallpapers/may-13/mothers-day/may-13-mothers_day-calendar-2560x1440.jpg
474 http://files.smashingmagazine.com/wallpapers/may-13/savanna-may/may-13-savanna_may-calendar-640x480.jpg
475 http://files.smashingmagazine.com/wallpapers/may-13/savanna-may/may-13-savanna_may-calendar-800x480.jpg
476 http://files.smashingmagazine.com/wallpapers/may-13/savanna-may/may-13-savanna_may-calendar-800x600.jpg
477 http://files.smashingmagazine.com/wallpapers/may-13/savanna-may/may-13-savanna_may-calendar-1024x768.jpg
478 http://files.smashingmagazine.com/wallpapers/may-13/savanna-may/may-13-savanna_may-calendar-1024x1024.jpg
479 http://files.smashingmagazine.com/wallpapers/may-13/savanna-may/may-13-savanna_may-calendar-1152x864.jpg
480 http://files.smashingmagazine.com/wallpapers/may-13/savanna-may/may-13-savanna_may-calendar-1280x720.jpg
481 http://files.smashingmagazine.com/wallpapers/may-13/savanna-may/may-13-savanna_may-calendar-1280x800.jpg
482 http://files.smashingmagazine.com/wallpapers/may-13/savanna-may/may-13-savanna_may-calendar-1280x960.jpg
483 http://files.smashingmagazine.com/wallpapers/may-13/savanna-may/may-13-savanna_may-calendar-1400x1050.jpg
484 http://files.smashingmagazine.com/wallpapers/may-13/savanna-may/may-13-savanna_may-calendar-1440x900.jpg
485 http://files.smashingmagazine.com/wallpapers/may-13/savanna-may/may-13-savanna_may-calendar-1600x1200.jpg
486 http://files.smashingmagazine.com/wallpapers/may-13/savanna-may/may-13-savanna_may-calendar-1680x1050.jpg
487 http://files.smashingmagazine.com/wallpapers/may-13/savanna-may/may-13-savanna_may-calendar-1920x1080.jpg
488 http://files.smashingmagazine.com/wallpapers/may-13/savanna-may/may-13-savanna_may-calendar-1920x1200.jpg
489 http://files.smashingmagazine.com/wallpapers/may-13/savanna-may/may-13-savanna_may-calendar-1920x1440.jpg
490 http://files.smashingmagazine.com/wallpapers/may-13/savanna-may/may-13-savanna_may-calendar-2560x1440.jpg
491 http://files.smashingmagazine.com/wallpapers/may-13/savanna-may/may-13-savanna_may-nocal-320x480.jpg
492 http://files.smashingmagazine.com/wallpapers/may-13/savanna-may/may-13-savanna_may-nocal-640x480.jpg
493 http://files.smashingmagazine.com/wallpapers/may-13/savanna-may/may-13-savanna_may-nocal-800x480.jpg
494 http://files.smashingmagazine.com/wallpapers/may-13/savanna-may/may-13-savanna_may-nocal-800x600.jpg
495 http://files.smashingmagazine.com/wallpapers/may-13/savanna-may/may-13-savanna_may-nocal-1024x768.jpg
496 http://files.smashingmagazine.com/wallpapers/may-13/savanna-may/may-13-savanna_may-nocal-1024x1024.jpg
497 http://files.smashingmagazine.com/wallpapers/may-13/savanna-may/may-13-savanna_may-nocal-1152x864.jpg
498 http://files.smashingmagazine.com/wallpapers/may-13/savanna-may/may-13-savanna_may-nocal-1280x720.jpg
499 http://files.smashingmagazine.com/wallpapers/may-13/savanna-may/may-13-savanna_may-nocal-1280x800.jpg
500 http://files.smashingmagazine.com/wallpapers/may-13/savanna-may/may-13-savanna_may-nocal-1280x960.jpg
501 http://files.smashingmagazine.com/wallpapers/may-13/savanna-may/may-13-savanna_may-nocal-1400x1050.jpg
502 http://files.smashingmagazine.com/wallpapers/may-13/savanna-may/may-13-savanna_may-nocal-1440x900.jpg
503 http://files.smashingmagazine.com/wallpapers/may-13/savanna-may/may-13-savanna_may-nocal-1600x1200.jpg
504 http://files.smashingmagazine.com/wallpapers/may-13/savanna-may/may-13-savanna_may-nocal-1680x1050.jpg
505 http://files.smashingmagazine.com/wallpapers/may-13/savanna-may/may-13-savanna_may-nocal-1920x1080.jpg
506 http://files.smashingmagazine.com/wallpapers/may-13/savanna-may/may-13-savanna_may-nocal-1920x1200.jpg
507 http://files.smashingmagazine.com/wallpapers/may-13/savanna-may/may-13-savanna_may-nocal-1920x1440.jpg
508 http://files.smashingmagazine.com/wallpapers/may-13/savanna-may/may-13-savanna_may-nocal-2560x1440.jpg
512 http://files.smashingmagazine.com/wallpapers/may-13/puppet-show/may-13-puppet_show-calendar-320x480.jpg
513 http://files.smashingmagazine.com/wallpapers/may-13/puppet-show/may-13-puppet_show-calendar-1024x768.jpg
514 http://files.smashingmagazine.com/wallpapers/may-13/puppet-show/may-13-puppet_show-calendar-1280x800.jpg
515 http://files.smashingmagazine.com/wallpapers/may-13/puppet-show/may-13-puppet_show-calendar-1280x1024.jpg
516 http://files.smashingmagazine.com/wallpapers/may-13/puppet-show/may-13-puppet_show-calendar-1440x900.jpg
517 http://files.smashingmagazine.com/wallpapers/may-13/puppet-show/may-13-puppet_show-calendar-1680x1050.jpg
518 http://files.smashingmagazine.com/wallpapers/may-13/puppet-show/may-13-puppet_show-calendar-1920x1200.jpg
519 http://files.smashingmagazine.com/wallpapers/may-13/puppet-show/may-13-puppet_show-nocal-320x480.jpg
520 http://files.smashingmagazine.com/wallpapers/may-13/puppet-show/may-13-puppet_show-nocal-1024x768.jpg
521 http://files.smashingmagazine.com/wallpapers/may-13/puppet-show/may-13-puppet_show-nocal-1280x800.jpg
522 http://files.smashingmagazine.com/wallpapers/may-13/puppet-show/may-13-puppet_show-nocal-1280x1024.jpg
523 http://files.smashingmagazine.com/wallpapers/may-13/puppet-show/may-13-puppet_show-nocal-1440x900.jpg
524 http://files.smashingmagazine.com/wallpapers/may-13/puppet-show/may-13-puppet_show-nocal-1680x1050.jpg
525 http://files.smashingmagazine.com/wallpapers/may-13/puppet-show/may-13-puppet_show-nocal-1920x1200.jpg