We always try our best to challenge your artistic abilities and produce some interesting, beautiful and creative artwork. And as designers we usually turn to different sources of inspiration. As a matter of fact, we've discovered the best one—desktop wallpapers that are a little more distinctive than the usual crowd.
This creativity mission has been going on for over five years now1, and we are very thankful to all the designers who have contributed and are still diligently contributing each month. This post features free desktop wallpapers created by artists across the globe for June 2013. Both versions with a calendar and without a calendar can be downloaded for free. It's time to freshen up your wallpaper!
Further Reading

on SmashingMag:
Something Fresh
Designed by Wallpaper FX5 from Romania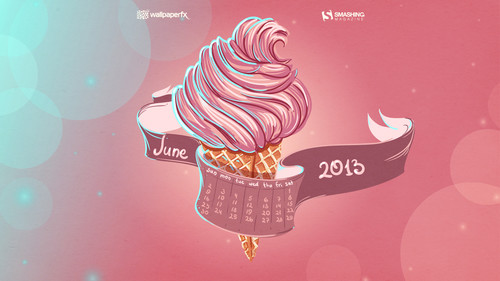 I love Paris
Designed by Dreebies18 from Poland
It smells like Summer!
"June brings the smell of Summer! So let's enjoy the sunny days getting a surfboard or sunbathing on the beach!" — Designed by WebOlution31 from Greece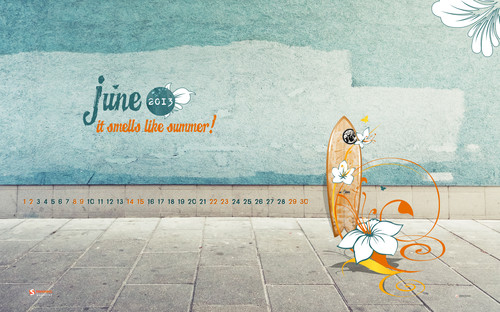 Ice Creams Away!
"Summer is taking off with some magical ice cream hot air balloons." — Designed by Sasha Endoh54 from Canada
with calendar: 320×48057, 1024×76858, 1152×86459, 1280×80060, 1280×96061, 1400×105062, 1440×90063, 1600×120064, 1680×105065, 1920×108066, 1920×120067, 2560×144068
Viking Meat War
"Designed by Ricardo Gimenes81 from Brazil." — Designed by Ricardo Gimenes82 from Brazil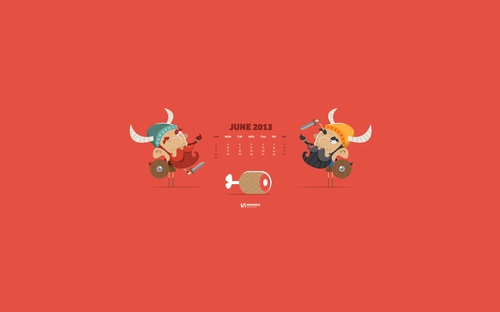 with calendar: 320×48085, 640×96086, 1024×76887, 1024×102488, 1280×80089, 1280×96090, 1280×102491, 1366×76892, 1400×105093, 1440×90094, 1600×105095, 1600×120096, 1680×105097, 1680×120098, 1920×108099, 1920×1200100, 1920×1440101, 2560×1440102, 2880×1800103
Harvey Milk
"Designed by Greentree Graphics designer, Amy Coons, from the USA." — Designed by Amy Coons122 from United States
National Doughnut Day
"Enjoy June 7th with this National Doughnut Day Wallpaper" — Designed by Andrew Stanton137 from United States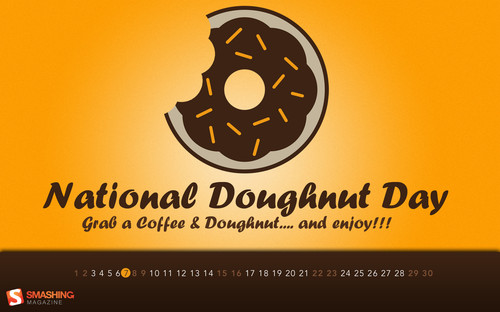 Summer
Designed by Bart Goris150 from Belgium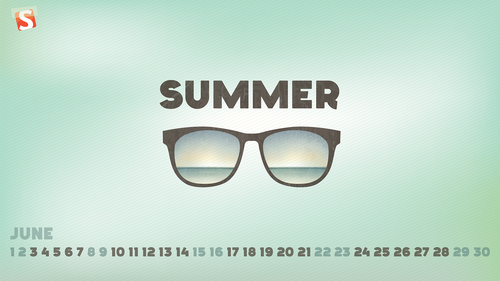 Skateboarding Day
"World Skateboarding Day." — Designed by cheloveche.ru163 from Russia
Beat the Heat, Go for a Holiday!
"Beat the heat tap your feet! enjoy this summer, go for a holiday!" — Designed by debobrata debnath178 from India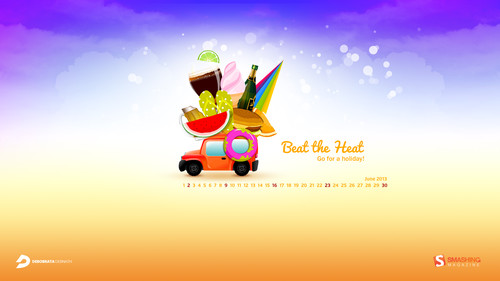 Healthy Living
"Learn how to live a long and healthy life, practice a healthy lifestyles, exercise, diet, release stress…" — Designed by Eloise Ha from Malaysia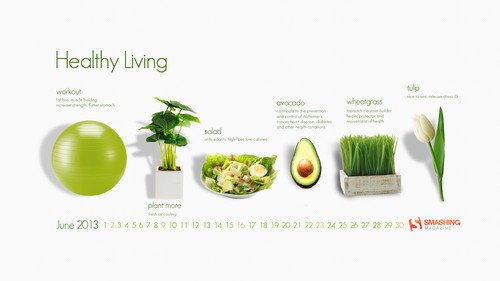 with calendar: 320×480195, 1024×768196, 1024×1024197, 1280×720198, 1280×800199, 1280×1024200, 1440×900201, 1680×1050202, 1920×1080203, 1920×1200204, 2560×1440205
Someone Needing Blood Somewhere
"14 May 2013 – World Blood Donor Day. The event serves to raise awareness of the need for safe blood and blood products and to thank voluntary unpaid blood donors for their life-saving gifts of blood." — Designed by Nutan Doiphode from India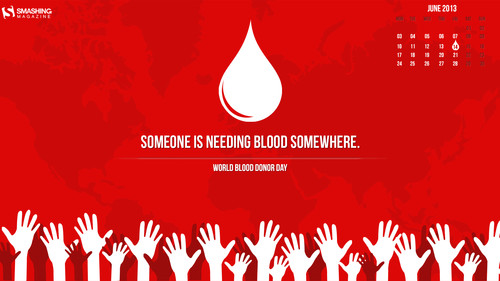 Father's Day: Never Lose Hope
"I made this wallpaper to give special attention to all the fathers with severe illness." — Designed by Yakari Van Dessel227 from Belgium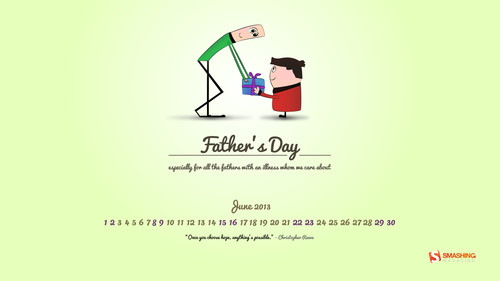 Do You Remember
"Remember the king of pop" — Designed by Hannes Verdoodt from Belgium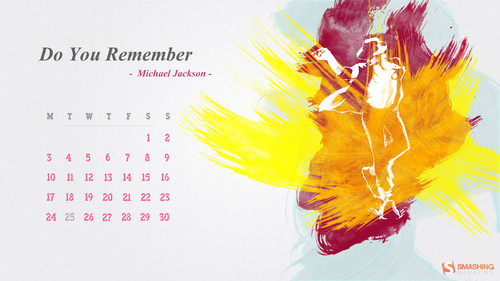 Fire Hydrant
"Time to pop the fire hydrants as June heats the summer up." — Designed by Marshall Taylor257 from Canada
I'd rather be playing cello.
"Day-dreaming about the cello." — Designed by Jonathan Mellas from USA
with calendar: 320×480272, 640×480273, 800×480274, 800×600275, 1024×768276, 1024×1024277, 1152×864278, 1280×720279, 1280×800280, 1280×960281, 1280×1024282, 1400×1050283, 1440×900284, 1600×1200285, 1680×1050286, 1680×1200287, 1920×1080288, 1920×1200289, 1920×1440290, 2560×1440291
Digitalized Love Typography Sketch
"Digging through my old sketches, I found this one I had almost forgotten about… With a little help from Ricardo312, the sketch was brought to life in a jiffy! Hope you like it :-)" — Designed by Iris Lješnjanin313 from Freiburg, Germany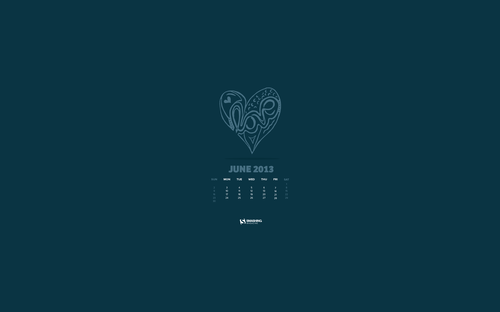 with calendar: 320×480316, 640×960317, 1024×768318, 1024×1024319, 1280×800320, 1280×960321, 1280×1024322, 1366×768323, 1400×1050324, 1440×900325, 1600×1050326, 1600×1200327, 1680×1050328, 1680×1200329, 1920×1080330, 1920×1200331, 1920×1440332, 2560×1440333, 2880×1800334
Watchmen
"My Soul waits for the Lord more than a Watchmen for the morning" — Designed by Pat Buenaobra354 from Philippines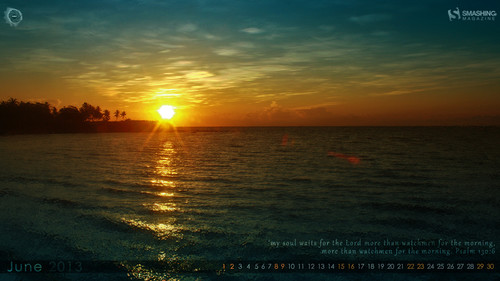 Love Thy Neighbor
"I created a little "Love Thy Neighbor" cross-stitching (with a subtle rainbow-colored nod to LGBT Pride Month), then I put it in a frame and hung it on the wall for everyone to enjoy! :)" — Designed by Jeremy Martinez367 from USA
Free
"Celebrating Philippine Independence" — Designed by Dsaurus from the Philippines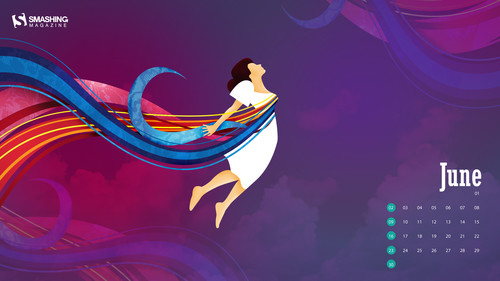 Balloons at Sunrise
"Hot-air balloon ride on a summer morning." — Designed by dangerbrain390 from USA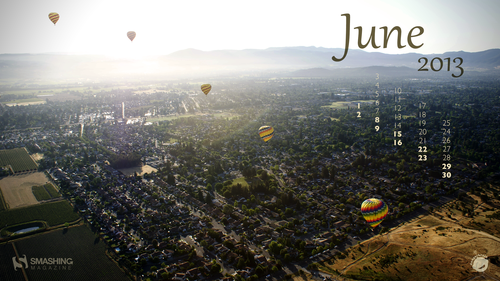 Hot Typography
"Dear Smashing Mag Team, This is our first contribution to Smashing Magazine Monthly Wallpapers collection. Please spare us if we did not understand & follow any rule. This is simple typographic wallpaper for Hotter June. Designed using 3 colors. We expect to be included in this June Month Wallpapers Collectoin. Thanks in Advance. Team Zanetine. Zanetine Web Design www.zanetine.com" — Designed by Zanetine Web Design403 from India
with calendar: 320×480406, 1024×768407, 1024×1024408, 1280×800409, 1280×1024410, 1366×768411, 1440×900412, 1680×1050413, 1920×1080414, 1920×1200415, 2560×1440416
Leaf
Designed by Michael K. and Kai Szendi428 from Austria
with calendar: 320×480431, 640×480432, 800×480433, 800×600434, 1024×768435, 1024×1024436, 1152×864437, 1280×720438, 1280×800439, 1280×960440, 1280×1024441, 1400×1050442, 1440×900443, 1600×1200444, 1680×1050445, 1680×1200446, 1920×1080447, 1920×1200448, 1920×1440449, 2560×1440450
Wedding Month
"June is a beautiful month with plenty of sunshine and pretty flowers, no wonder it's a popular month for weddings! I made this calendar to celebrate June and also to celebrate my wedding anniversary!" — Designed by Thuy Truong471 from USA
Abstract June
Designed by Glenn Van Haute from Belgium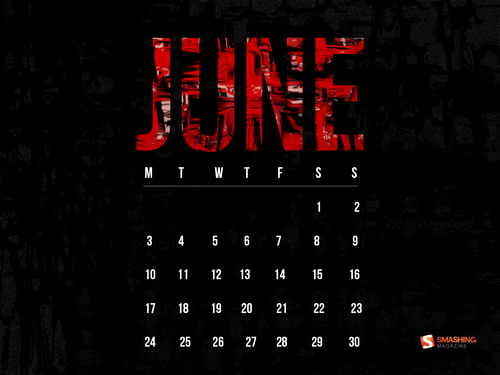 Rath Yatra
"The Jagannath triad are usually worshiped in the sanctum of the temple at Puri, but once during the month of Rainy Season of Orissa, usually falling in month of June or July, they are brought out onto the main street of Puri (Bada Danda) and travel (3 km) to the Shri Gundicha Temple,in huge chariots (ratha), allowing the public to have Holy view (darsana). This festival is known as Rath Yatra, meaning the journey (yatra) of the chariots (ratha)." — Designed by The Dreamer Designs491 from India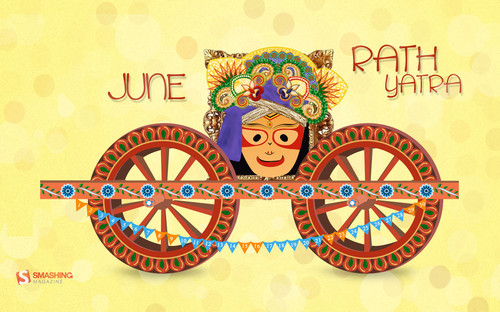 Rainy Season
"It will be raining cats and dogs during the rainy season in Japan." — Designed by Evacomics508 from Singapore
Small World
Designed by Oxana Kostromina518 from Germany/Russia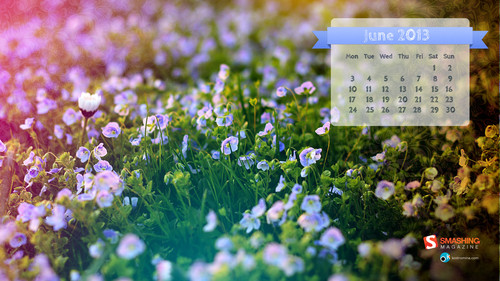 Join In Next Month! Link
Please note that we respect and carefully consider the ideas and motivation behind each and every artist's work. This is why we give all artists the full freedom to explore their creativity and express emotions and experience throughout their works. This is also why the themes of the wallpapers weren't anyhow influenced by us, but rather designed from scratch by the artists themselves.
A big thank you to all the designers for their participation. Join in next month541!
Footnotes Link
8 http://files.smashingmagazine.com/wallpapers/june-13/something-fresh/jun-13-icecream-calendar-320x480.jpg
9 http://files.smashingmagazine.com/wallpapers/june-13/something-fresh/jun-13-icecream-calendar-1024x768.jpg
10 http://files.smashingmagazine.com/wallpapers/june-13/something-fresh/jun-13-icecream-calendar-1024x1024.jpg
11 http://files.smashingmagazine.com/wallpapers/june-13/something-fresh/jun-13-icecream-calendar-1280x800.jpg
12 http://files.smashingmagazine.com/wallpapers/june-13/something-fresh/jun-13-icecream-calendar-1280x1024.jpg
13 http://files.smashingmagazine.com/wallpapers/june-13/something-fresh/jun-13-icecream-calendar-1440x900.jpg
14 http://files.smashingmagazine.com/wallpapers/june-13/something-fresh/jun-13-icecream-calendar-1680x1050.jpg
15 http://files.smashingmagazine.com/wallpapers/june-13/something-fresh/jun-13-icecream-calendar-1920x1080.jpg
16 http://files.smashingmagazine.com/wallpapers/june-13/something-fresh/jun-13-icecream-calendar-1920x1200.jpg
17 http://files.smashingmagazine.com/wallpapers/june-13/something-fresh/jun-13-icecream-calendar-2560x1440.jpg
21 http://files.smashingmagazine.com/wallpapers/june-13/i-love-paris/jun-13-i_love_paris-calendar-1280x1024.jpg
22 http://files.smashingmagazine.com/wallpapers/june-13/i-love-paris/jun-13-i_love_paris-calendar-1440x900.jpg
23 http://files.smashingmagazine.com/wallpapers/june-13/i-love-paris/jun-13-i_love_paris-calendar-1680x1050.jpg
24 http://files.smashingmagazine.com/wallpapers/june-13/i-love-paris/jun-13-i_love_paris-calendar-1920x1080.jpg
25 http://files.smashingmagazine.com/wallpapers/june-13/i-love-paris/jun-13-i_love_paris-calendar-1920x1200.jpg
26 http://files.smashingmagazine.com/wallpapers/june-13/i-love-paris/jun-13-i_love_paris-nocal-1280x1024.jpg
27 http://files.smashingmagazine.com/wallpapers/june-13/i-love-paris/jun-13-i_love_paris-nocal-1440x900.jpg
28 http://files.smashingmagazine.com/wallpapers/june-13/i-love-paris/jun-13-i_love_paris-nocal-1680x1050.jpg
29 http://files.smashingmagazine.com/wallpapers/june-13/i-love-paris/jun-13-i_love_paris-nocal-1920x1080.jpg
30 http://files.smashingmagazine.com/wallpapers/june-13/i-love-paris/jun-13-i_love_paris-nocal-1920x1200.jpg
32 http://files.smashingmagazine.com/wallpapers/june-13/it-smells-like-summer!/jun-13-it-smells-like-summer-full.jpg
33 http://files.smashingmagazine.com/wallpapers/june-13/it-smells-like-summer!/jun-13-it-smells-like-summer-full.jpg
34 http://files.smashingmagazine.com/wallpapers/june-13/it-smells-like-summer!/jun-13-it-smells-like-summer-calendar-320x480.jpg
35 http://files.smashingmagazine.com/wallpapers/june-13/it-smells-like-summer!/jun-13-it-smells-like-summer-calendar-1024x1024.jpg
36 http://files.smashingmagazine.com/wallpapers/june-13/it-smells-like-summer!/jun-13-it-smells-like-summer-calendar-1280x800.jpg
37 http://files.smashingmagazine.com/wallpapers/june-13/it-smells-like-summer!/jun-13-it-smells-like-summer-calendar-1280x1024.jpg
38 http://files.smashingmagazine.com/wallpapers/june-13/it-smells-like-summer!/jun-13-it-smells-like-summer-calendar-1366x768.jpg
39 http://files.smashingmagazine.com/wallpapers/june-13/it-smells-like-summer!/jun-13-it-smells-like-summer-calendar-1680x1050.jpg
40 http://files.smashingmagazine.com/wallpapers/june-13/it-smells-like-summer!/jun-13-it-smells-like-summer-calendar-1920x1080.jpg
41 http://files.smashingmagazine.com/wallpapers/june-13/it-smells-like-summer!/jun-13-it-smells-like-summer-calendar-1920x1200.jpg
42 http://files.smashingmagazine.com/wallpapers/june-13/it-smells-like-summer!/jun-13-it-smells-like-summer-calendar-2560x1440.jpg
43 http://files.smashingmagazine.com/wallpapers/june-13/it-smells-like-summer!/jun-13-it-smells-like-summer-calendar-2560x1600.jpg
44 http://files.smashingmagazine.com/wallpapers/june-13/it-smells-like-summer!/jun-13-it-smells-like-summer-nocal-320x480.jpg
45 http://files.smashingmagazine.com/wallpapers/june-13/it-smells-like-summer!/jun-13-it-smells-like-summer-nocal-1024x1024.jpg
46 http://files.smashingmagazine.com/wallpapers/june-13/it-smells-like-summer!/jun-13-it-smells-like-summer-nocal-1280x800.jpg
47 http://files.smashingmagazine.com/wallpapers/june-13/it-smells-like-summer!/jun-13-it-smells-like-summer-nocal-1280x1024.jpg
48 http://files.smashingmagazine.com/wallpapers/june-13/it-smells-like-summer!/jun-13-it-smells-like-summer-nocal-1366x768.jpg
49 http://files.smashingmagazine.com/wallpapers/june-13/it-smells-like-summer!/jun-13-it-smells-like-summer-nocal-1680x1050.jpg
50 http://files.smashingmagazine.com/wallpapers/june-13/it-smells-like-summer!/jun-13-it-smells-like-summer-nocal-1920x1080.jpg
51 http://files.smashingmagazine.com/wallpapers/june-13/it-smells-like-summer!/jun-13-it-smells-like-summer-nocal-1920x1200.jpg
52 http://files.smashingmagazine.com/wallpapers/june-13/it-smells-like-summer!/jun-13-it-smells-like-summer-nocal-2560x1440.jpg
53 http://files.smashingmagazine.com/wallpapers/june-13/it-smells-like-summer!/jun-13-it-smells-like-summer-nocal-2560x1600.jpg
55 http://files.smashingmagazine.com/wallpapers/june-13/ice-creams-away!/jun-13-Ice_creams_away-full.jpg
56 http://files.smashingmagazine.com/wallpapers/june-13/ice-creams-away!/jun-13-Ice_creams_away-full.jpg
57 http://files.smashingmagazine.com/wallpapers/june-13/ice-creams-away!/jun-13-Ice_creams_away-calendar-320x480.jpg
58 http://files.smashingmagazine.com/wallpapers/june-13/ice-creams-away!/jun-13-Ice_creams_away-calendar-1024x768.jpg
59 http://files.smashingmagazine.com/wallpapers/june-13/ice-creams-away!/jun-13-Ice_creams_away-calendar-1152x864.jpg
60 http://files.smashingmagazine.com/wallpapers/june-13/ice-creams-away!/jun-13-Ice_creams_away-calendar-1280x800.jpg
61 http://files.smashingmagazine.com/wallpapers/june-13/ice-creams-away!/jun-13-Ice_creams_away-calendar-1280x960.jpg
62 http://files.smashingmagazine.com/wallpapers/june-13/ice-creams-away!/jun-13-Ice_creams_away-calendar-1400x1050.jpg
63 http://files.smashingmagazine.com/wallpapers/june-13/ice-creams-away!/jun-13-Ice_creams_away-calendar-1440x900.jpg
64 http://files.smashingmagazine.com/wallpapers/june-13/ice-creams-away!/jun-13-Ice_creams_away-calendar-1600x1200.jpg
65 http://files.smashingmagazine.com/wallpapers/june-13/ice-creams-away!/jun-13-Ice_creams_away-calendar-1680x1050.jpg
66 http://files.smashingmagazine.com/wallpapers/june-13/ice-creams-away!/jun-13-Ice_creams_away-calendar-1920x1080.jpg
67 http://files.smashingmagazine.com/wallpapers/june-13/ice-creams-away!/jun-13-Ice_creams_away-calendar-1920x1200.jpg
68 http://files.smashingmagazine.com/wallpapers/june-13/ice-creams-away!/jun-13-Ice_creams_away-calendar-2560x1440.jpg
69 http://files.smashingmagazine.com/wallpapers/june-13/ice-creams-away!/jun-13-Ice_creams_away-nocal-320x480.jpg
70 http://files.smashingmagazine.com/wallpapers/june-13/ice-creams-away!/jun-13-Ice_creams_away-nocal-1024x768.jpg
71 http://files.smashingmagazine.com/wallpapers/june-13/ice-creams-away!/jun-13-Ice_creams_away-nocal-1152x864.jpg
72 http://files.smashingmagazine.com/wallpapers/june-13/ice-creams-away!/jun-13-Ice_creams_away-nocal-1280x800.jpg
73 http://files.smashingmagazine.com/wallpapers/june-13/ice-creams-away!/jun-13-Ice_creams_away-nocal-1280x960.jpg
74 http://files.smashingmagazine.com/wallpapers/june-13/ice-creams-away!/jun-13-Ice_creams_away-nocal-1400x1050.jpg
75 http://files.smashingmagazine.com/wallpapers/june-13/ice-creams-away!/jun-13-Ice_creams_away-nocal-1440x900.jpg
76 http://files.smashingmagazine.com/wallpapers/june-13/ice-creams-away!/jun-13-Ice_creams_away-nocal-1600x1200.jpg
77 http://files.smashingmagazine.com/wallpapers/june-13/ice-creams-away!/jun-13-Ice_creams_away-nocal-1680x1050.jpg
78 http://files.smashingmagazine.com/wallpapers/june-13/ice-creams-away!/jun-13-Ice_creams_away-nocal-1920x1080.jpg
79 http://files.smashingmagazine.com/wallpapers/june-13/ice-creams-away!/jun-13-Ice_creams_away-nocal-1920x1200.jpg
80 http://files.smashingmagazine.com/wallpapers/june-13/ice-creams-away!/jun-13-Ice_creams_away-nocal-2560x1440.jpg
85 http://files.smashingmagazine.com/wallpapers/june-13/viking-meat-war/jun-13-meatwar-calendar-320x480.png
86 http://files.smashingmagazine.com/wallpapers/june-13/viking-meat-war/jun-13-meatwar-calendar-640x960.png
87 http://files.smashingmagazine.com/wallpapers/june-13/viking-meat-war/jun-13-meatwar-calendar-1024x768.png
88 http://files.smashingmagazine.com/wallpapers/june-13/viking-meat-war/jun-13-meatwar-calendar-1024x1024.png
89 http://files.smashingmagazine.com/wallpapers/june-13/viking-meat-war/jun-13-meatwar-calendar-1280x800.png
90 http://files.smashingmagazine.com/wallpapers/june-13/viking-meat-war/jun-13-meatwar-calendar-1280x960.png
91 http://files.smashingmagazine.com/wallpapers/june-13/viking-meat-war/jun-13-meatwar-calendar-1280x1024.png
92 http://files.smashingmagazine.com/wallpapers/june-13/viking-meat-war/jun-13-meatwar-calendar-1366x768.png
93 http://files.smashingmagazine.com/wallpapers/june-13/viking-meat-war/jun-13-meatwar-calendar-1400x1050.png
94 http://files.smashingmagazine.com/wallpapers/june-13/viking-meat-war/jun-13-meatwar-calendar-1440x900.png
95 http://files.smashingmagazine.com/wallpapers/june-13/viking-meat-war/jun-13-meatwar-calendar-1600x1050.png
96 http://files.smashingmagazine.com/wallpapers/june-13/viking-meat-war/jun-13-meatwar-calendar-1600x1200.png
97 http://files.smashingmagazine.com/wallpapers/june-13/viking-meat-war/jun-13-meatwar-calendar-1680x1050.png
98 http://files.smashingmagazine.com/wallpapers/june-13/viking-meat-war/jun-13-meatwar-calendar-1680x1200.png
99 http://files.smashingmagazine.com/wallpapers/june-13/viking-meat-war/jun-13-meatwar-calendar-1920x1080.png
100 http://files.smashingmagazine.com/wallpapers/june-13/viking-meat-war/jun-13-meatwar-calendar-1920x1200.png
101 http://files.smashingmagazine.com/wallpapers/june-13/viking-meat-war/jun-13-meatwar-calendar-1920x1440.png
102 http://files.smashingmagazine.com/wallpapers/june-13/viking-meat-war/jun-13-meatwar-calendar-2560x1440.png
103 http://files.smashingmagazine.com/wallpapers/june-13/viking-meat-war/jun-13-meatwar-calendar-2880x1800.png
104 http://files.smashingmagazine.com/wallpapers/june-13/viking-meat-war/jun-13-meatwar-nocal-320x480.png
105 http://files.smashingmagazine.com/wallpapers/june-13/viking-meat-war/jun-13-meatwar-nocal-1024x768.png
106 http://files.smashingmagazine.com/wallpapers/june-13/viking-meat-war/jun-13-meatwar-nocal-1024x1024.png
107 http://files.smashingmagazine.com/wallpapers/june-13/viking-meat-war/jun-13-meatwar-nocal-1280x800.png
108 http://files.smashingmagazine.com/wallpapers/june-13/viking-meat-war/jun-13-meatwar-nocal-1280x960.png
109 http://files.smashingmagazine.com/wallpapers/june-13/viking-meat-war/jun-13-meatwar-nocal-1280x1024.png
110 http://files.smashingmagazine.com/wallpapers/june-13/viking-meat-war/jun-13-meatwar-nocal-1366x768.png
111 http://files.smashingmagazine.com/wallpapers/june-13/viking-meat-war/jun-13-meatwar-nocal-1400x1050.png
112 http://files.smashingmagazine.com/wallpapers/june-13/viking-meat-war/jun-13-meatwar-nocal-1440x900.png
113 http://files.smashingmagazine.com/wallpapers/june-13/viking-meat-war/jun-13-meatwar-nocal-1600x1050.png
114 http://files.smashingmagazine.com/wallpapers/june-13/viking-meat-war/jun-13-meatwar-nocal-1600x1200.png
115 http://files.smashingmagazine.com/wallpapers/june-13/viking-meat-war/jun-13-meatwar-nocal-1680x1050.png
116 http://files.smashingmagazine.com/wallpapers/june-13/viking-meat-war/jun-13-meatwar-nocal-1680x1200.png
117 http://files.smashingmagazine.com/wallpapers/june-13/viking-meat-war/jun-13-meatwar-nocal-1920x1080.png
118 http://files.smashingmagazine.com/wallpapers/june-13/viking-meat-war/jun-13-meatwar-nocal-1920x1200.png
119 http://files.smashingmagazine.com/wallpapers/june-13/viking-meat-war/jun-13-meatwar-nocal-1920x1440.png
120 http://files.smashingmagazine.com/wallpapers/june-13/viking-meat-war/jun-13-meatwar-nocal-2560x1440.png
121 http://files.smashingmagazine.com/wallpapers/june-13/viking-meat-war/jun-13-meatwar-nocal-2880x1800.png
125 http://files.smashingmagazine.com/wallpapers/june-13/harvey-milk/jun-13-Harvey_Milk-calendar-1024x768.jpg
126 http://files.smashingmagazine.com/wallpapers/june-13/harvey-milk/jun-13-Harvey_Milk-calendar-1280x800.jpg
127 http://files.smashingmagazine.com/wallpapers/june-13/harvey-milk/jun-13-Harvey_Milk-calendar-1280x1024.jpg
128 http://files.smashingmagazine.com/wallpapers/june-13/harvey-milk/jun-13-Harvey_Milk-calendar-1440x900.jpg
129 http://files.smashingmagazine.com/wallpapers/june-13/harvey-milk/jun-13-Harvey_Milk-calendar-1680x1050.jpg
130 http://files.smashingmagazine.com/wallpapers/june-13/harvey-milk/jun-13-Harvey_Milk-calendar-1920x1080.jpg
131 http://files.smashingmagazine.com/wallpapers/june-13/harvey-milk/jun-13-Harvey_Milk-nocal-1024x768.jpg
132 http://files.smashingmagazine.com/wallpapers/june-13/harvey-milk/jun-13-Harvey_Milk-nocal-1280x800.jpg
133 http://files.smashingmagazine.com/wallpapers/june-13/harvey-milk/jun-13-Harvey_Milk-nocal-1280x1024.jpg
134 http://files.smashingmagazine.com/wallpapers/june-13/harvey-milk/jun-13-Harvey_Milk-nocal-1440x900.jpg
135 http://files.smashingmagazine.com/wallpapers/june-13/harvey-milk/jun-13-Harvey_Milk-nocal-1680x1050.jpg
136 http://files.smashingmagazine.com/wallpapers/june-13/harvey-milk/jun-13-Harvey_Milk-nocal-1920x1080.jpg
138 http://files.smashingmagazine.com/wallpapers/june-13/national-doughnut-day/jun-13-national_doughnut_day-full.jpg
139 http://files.smashingmagazine.com/wallpapers/june-13/national-doughnut-day/jun-13-national_doughnut_day-full.jpg
140 http://files.smashingmagazine.com/wallpapers/june-13/national-doughnut-day/jun-13-national_doughnut_day-calendar-320x480.jpg
141 http://files.smashingmagazine.com/wallpapers/june-13/national-doughnut-day/jun-13-national_doughnut_day-calendar-1024x1024.jpg
142 http://files.smashingmagazine.com/wallpapers/june-13/national-doughnut-day/jun-13-national_doughnut_day-calendar-1280x1024.jpg
143 http://files.smashingmagazine.com/wallpapers/june-13/national-doughnut-day/jun-13-national_doughnut_day-calendar-1680x1050.jpg
144 http://files.smashingmagazine.com/wallpapers/june-13/national-doughnut-day/jun-13-national_doughnut_day-calendar-1920x1200.jpg
145 http://files.smashingmagazine.com/wallpapers/june-13/national-doughnut-day/jun-13-national_doughnut_day-nocal-320x480.jpg
146 http://files.smashingmagazine.com/wallpapers/june-13/national-doughnut-day/jun-13-national_doughnut_day-nocal-1024x1024.jpg
147 http://files.smashingmagazine.com/wallpapers/june-13/national-doughnut-day/jun-13-national_doughnut_day-nocal-1280x1024.jpg
148 http://files.smashingmagazine.com/wallpapers/june-13/national-doughnut-day/jun-13-national_doughnut_day-nocal-1680x1050.jpg
149 http://files.smashingmagazine.com/wallpapers/june-13/national-doughnut-day/jun-13-national_doughnut_day-nocal-1920x1200.jpg
154 http://files.smashingmagazine.com/wallpapers/june-13/summer/jun-13-Summer-calendar-1280x1024.png
156 http://files.smashingmagazine.com/wallpapers/june-13/summer/jun-13-Summer-calendar-1680x1050.png
157 http://files.smashingmagazine.com/wallpapers/june-13/summer/jun-13-Summer-calendar-1920x1080.png
164 http://files.smashingmagazine.com/wallpapers/june-13/skateboarding-day/jun-13-Skateboarding_Day-full.jpg
165 http://files.smashingmagazine.com/wallpapers/june-13/skateboarding-day/jun-13-Skateboarding_Day-full.jpg
166 http://files.smashingmagazine.com/wallpapers/june-13/skateboarding-day/jun-13-Skateboarding_Day-calendar-1024x768.jpg
167 http://files.smashingmagazine.com/wallpapers/june-13/skateboarding-day/jun-13-Skateboarding_Day-calendar-1280x800.jpg
168 http://files.smashingmagazine.com/wallpapers/june-13/skateboarding-day/jun-13-Skateboarding_Day-calendar-1280x1024.jpg
169 http://files.smashingmagazine.com/wallpapers/june-13/skateboarding-day/jun-13-Skateboarding_Day-calendar-1440x900.jpg
170 http://files.smashingmagazine.com/wallpapers/june-13/skateboarding-day/jun-13-Skateboarding_Day-calendar-1680x1050.jpg
171 http://files.smashingmagazine.com/wallpapers/june-13/skateboarding-day/jun-13-Skateboarding_Day-calendar-1920x1200.jpg
172 http://files.smashingmagazine.com/wallpapers/june-13/skateboarding-day/jun-13-Skateboarding_Day-nocal-1024x768.jpg
173 http://files.smashingmagazine.com/wallpapers/june-13/skateboarding-day/jun-13-Skateboarding_Day-nocal-1280x800.jpg
174 http://files.smashingmagazine.com/wallpapers/june-13/skateboarding-day/jun-13-Skateboarding_Day-nocal-1280x1024.jpg
175 http://files.smashingmagazine.com/wallpapers/june-13/skateboarding-day/jun-13-Skateboarding_Day-nocal-1440x900.jpg
176 http://files.smashingmagazine.com/wallpapers/june-13/skateboarding-day/jun-13-Skateboarding_Day-nocal-1680x1050.jpg
177 http://files.smashingmagazine.com/wallpapers/june-13/skateboarding-day/jun-13-Skateboarding_Day-nocal-1920x1200.jpg
179 http://files.smashingmagazine.com/wallpapers/june-13/beat-the-heat,-go-for-a-holiday!/jun-13-beat-the-heat-full.jpg
180 http://files.smashingmagazine.com/wallpapers/june-13/beat-the-heat,-go-for-a-holiday!/jun-13-beat-the-heat-full.jpg
181 http://files.smashingmagazine.com/wallpapers/june-13/beat-the-heat,-go-for-a-holiday!/jun-13-beat-the-heat-calendar-1024x1024.jpg
182 http://files.smashingmagazine.com/wallpapers/june-13/beat-the-heat,-go-for-a-holiday!/jun-13-beat-the-heat-calendar-1280x1024.jpg
183 http://files.smashingmagazine.com/wallpapers/june-13/beat-the-heat,-go-for-a-holiday!/jun-13-beat-the-heat-calendar-1440x900.jpg
184 http://files.smashingmagazine.com/wallpapers/june-13/beat-the-heat,-go-for-a-holiday!/jun-13-beat-the-heat-calendar-1920x1080.jpg
185 http://files.smashingmagazine.com/wallpapers/june-13/beat-the-heat,-go-for-a-holiday!/jun-13-beat-the-heat-calendar-1920x1200.jpg
186 http://files.smashingmagazine.com/wallpapers/june-13/beat-the-heat,-go-for-a-holiday!/jun-13-beat-the-heat-calendar-2560x1440.jpg
187 http://files.smashingmagazine.com/wallpapers/june-13/beat-the-heat,-go-for-a-holiday!/jun-13-beat-the-heat-nocal-1024x1024.jpg
188 http://files.smashingmagazine.com/wallpapers/june-13/beat-the-heat,-go-for-a-holiday!/jun-13-beat-the-heat-nocal-1280x1024.jpg
189 http://files.smashingmagazine.com/wallpapers/june-13/beat-the-heat,-go-for-a-holiday!/jun-13-beat-the-heat-nocal-1440x900.jpg
190 http://files.smashingmagazine.com/wallpapers/june-13/beat-the-heat,-go-for-a-holiday!/jun-13-beat-the-heat-nocal-1920x1080.jpg
191 http://files.smashingmagazine.com/wallpapers/june-13/beat-the-heat,-go-for-a-holiday!/jun-13-beat-the-heat-nocal-1920x1200.jpg
192 http://files.smashingmagazine.com/wallpapers/june-13/beat-the-heat,-go-for-a-holiday!/jun-13-beat-the-heat-nocal-2560x1440.jpg
193 http://files.smashingmagazine.com/wallpapers/june-13/healthy-living/jun-13-june_healthy_living-full.jpg
194 http://files.smashingmagazine.com/wallpapers/june-13/healthy-living/jun-13-june_healthy_living-full.jpg
195 http://files.smashingmagazine.com/wallpapers/june-13/healthy-living/jun-13-june_healthy_living-calendar-320x480.jpg
196 http://files.smashingmagazine.com/wallpapers/june-13/healthy-living/jun-13-june_healthy_living-calendar-1024x768.jpg
197 http://files.smashingmagazine.com/wallpapers/june-13/healthy-living/jun-13-june_healthy_living-calendar-1024x1024.jpg
198 http://files.smashingmagazine.com/wallpapers/june-13/healthy-living/jun-13-june_healthy_living-calendar-1280x720.jpg
199 http://files.smashingmagazine.com/wallpapers/june-13/healthy-living/jun-13-june_healthy_living-calendar-1280x800.jpg
200 http://files.smashingmagazine.com/wallpapers/june-13/healthy-living/jun-13-june_healthy_living-calendar-1280x1024.jpg
201 http://files.smashingmagazine.com/wallpapers/june-13/healthy-living/jun-13-june_healthy_living-calendar-1440x900.jpg
202 http://files.smashingmagazine.com/wallpapers/june-13/healthy-living/jun-13-june_healthy_living-calendar-1680x1050.jpg
203 http://files.smashingmagazine.com/wallpapers/june-13/healthy-living/jun-13-june_healthy_living-calendar-1920x1080.jpg
204 http://files.smashingmagazine.com/wallpapers/june-13/healthy-living/jun-13-june_healthy_living-calendar-1920x1200.jpg
205 http://files.smashingmagazine.com/wallpapers/june-13/healthy-living/jun-13-june_healthy_living-calendar-2560x1440.jpg
206 http://files.smashingmagazine.com/wallpapers/june-13/healthy-living/jun-13-june_healthy_living-nocal-320x480.jpg
207 http://files.smashingmagazine.com/wallpapers/june-13/healthy-living/jun-13-june_healthy_living-nocal-1024x768.jpg
208 http://files.smashingmagazine.com/wallpapers/june-13/healthy-living/jun-13-june_healthy_living-nocal-1024x1024.jpg
209 http://files.smashingmagazine.com/wallpapers/june-13/healthy-living/jun-13-june_healthy_living-nocal-1280x720.jpg
210 http://files.smashingmagazine.com/wallpapers/june-13/healthy-living/jun-13-june_healthy_living-nocal-1280x800.jpg
211 http://files.smashingmagazine.com/wallpapers/june-13/healthy-living/jun-13-june_healthy_living-nocal-1280x1024.jpg
212 http://files.smashingmagazine.com/wallpapers/june-13/healthy-living/jun-13-june_healthy_living-nocal-1440x900.jpg
213 http://files.smashingmagazine.com/wallpapers/june-13/healthy-living/jun-13-june_healthy_living-nocal-1680x1050.jpg
214 http://files.smashingmagazine.com/wallpapers/june-13/healthy-living/jun-13-june_healthy_living-nocal-1920x1080.jpg
215 http://files.smashingmagazine.com/wallpapers/june-13/healthy-living/jun-13-june_healthy_living-nocal-1920x1200.jpg
216 http://files.smashingmagazine.com/wallpapers/june-13/healthy-living/jun-13-june_healthy_living-nocal-2560x1440.jpg
217 http://files.smashingmagazine.com/wallpapers/june-13/someone-needing-blood-somewhere/jun-13-donate_blood-full.jpg
218 http://files.smashingmagazine.com/wallpapers/june-13/someone-needing-blood-somewhere/jun-13-donate_blood-full.jpg
219 http://files.smashingmagazine.com/wallpapers/june-13/someone-needing-blood-somewhere/jun-13-donate_blood-calendar-1024x768.jpg
220 http://files.smashingmagazine.com/wallpapers/june-13/someone-needing-blood-somewhere/jun-13-donate_blood-calendar-1280x800.jpg
221 http://files.smashingmagazine.com/wallpapers/june-13/someone-needing-blood-somewhere/jun-13-donate_blood-calendar-1440x900.jpg
222 http://files.smashingmagazine.com/wallpapers/june-13/someone-needing-blood-somewhere/jun-13-donate_blood-calendar-1920x1080.jpg
223 http://files.smashingmagazine.com/wallpapers/june-13/someone-needing-blood-somewhere/jun-13-donate_blood-nocal-1024x768.jpg
224 http://files.smashingmagazine.com/wallpapers/june-13/someone-needing-blood-somewhere/jun-13-donate_blood-nocal-1280x800.jpg
225 http://files.smashingmagazine.com/wallpapers/june-13/someone-needing-blood-somewhere/jun-13-donate_blood-nocal-1440x900.jpg
226 http://files.smashingmagazine.com/wallpapers/june-13/someone-needing-blood-somewhere/jun-13-donate_blood-nocal-1920x1080.jpg
228 http://files.smashingmagazine.com/wallpapers/june-13/father_s-day_-never-lose-hope/jun-13-fathersday_never_lose_hope-full.jpg
229 http://files.smashingmagazine.com/wallpapers/june-13/father_s-day_-never-lose-hope/jun-13-fathersday_never_lose_hope-full.jpg
230 http://files.smashingmagazine.com/wallpapers/june-13/father_s-day_-never-lose-hope/jun-13-fathersday_never_lose_hope-calendar-320x480.jpg
231 http://files.smashingmagazine.com/wallpapers/june-13/father_s-day_-never-lose-hope/jun-13-fathersday_never_lose_hope-calendar-1024x768.jpg
232 http://files.smashingmagazine.com/wallpapers/june-13/father_s-day_-never-lose-hope/jun-13-fathersday_never_lose_hope-calendar-1024x1024.jpg
233 http://files.smashingmagazine.com/wallpapers/june-13/father_s-day_-never-lose-hope/jun-13-fathersday_never_lose_hope-calendar-1280x800.jpg
234 http://files.smashingmagazine.com/wallpapers/june-13/father_s-day_-never-lose-hope/jun-13-fathersday_never_lose_hope-calendar-1280x1024.jpg
235 http://files.smashingmagazine.com/wallpapers/june-13/father_s-day_-never-lose-hope/jun-13-fathersday_never_lose_hope-calendar-1440x900.jpg
236 http://files.smashingmagazine.com/wallpapers/june-13/father_s-day_-never-lose-hope/jun-13-fathersday_never_lose_hope-calendar-1680x1050.jpg
237 http://files.smashingmagazine.com/wallpapers/june-13/father_s-day_-never-lose-hope/jun-13-fathersday_never_lose_hope-calendar-1920x1080.jpg
238 http://files.smashingmagazine.com/wallpapers/june-13/father_s-day_-never-lose-hope/jun-13-fathersday_never_lose_hope-calendar-1920x1200.jpg
239 http://files.smashingmagazine.com/wallpapers/june-13/father_s-day_-never-lose-hope/jun-13-fathersday_never_lose_hope-calendar-2560x1440.jpg
240 http://files.smashingmagazine.com/wallpapers/june-13/father_s-day_-never-lose-hope/jun-13-fathersday_never_lose_hope-nocal-320x480.jpg
241 http://files.smashingmagazine.com/wallpapers/june-13/father_s-day_-never-lose-hope/jun-13-fathersday_never_lose_hope-nocal-1024x768.jpg
242 http://files.smashingmagazine.com/wallpapers/june-13/father_s-day_-never-lose-hope/jun-13-fathersday_never_lose_hope-nocal-1024x1024.jpg
243 http://files.smashingmagazine.com/wallpapers/june-13/father_s-day_-never-lose-hope/jun-13-fathersday_never_lose_hope-nocal-1280x800.jpg
244 http://files.smashingmagazine.com/wallpapers/june-13/father_s-day_-never-lose-hope/jun-13-fathersday_never_lose_hope-nocal-1280x1024.jpg
245 http://files.smashingmagazine.com/wallpapers/june-13/father_s-day_-never-lose-hope/jun-13-fathersday_never_lose_hope-nocal-1440x900.jpg
246 http://files.smashingmagazine.com/wallpapers/june-13/father_s-day_-never-lose-hope/jun-13-fathersday_never_lose_hope-nocal-1680x1050.jpg
247 http://files.smashingmagazine.com/wallpapers/june-13/father_s-day_-never-lose-hope/jun-13-fathersday_never_lose_hope-nocal-1920x1080.jpg
248 http://files.smashingmagazine.com/wallpapers/june-13/father_s-day_-never-lose-hope/jun-13-fathersday_never_lose_hope-nocal-1920x1200.jpg
249 http://files.smashingmagazine.com/wallpapers/june-13/father_s-day_-never-lose-hope/jun-13-fathersday_never_lose_hope-nocal-2560x1440.jpg
250 http://files.smashingmagazine.com/wallpapers/june-13/do-you-remember/jun-13-Do_You_Remember-full.jpg
251 http://files.smashingmagazine.com/wallpapers/june-13/do-you-remember/jun-13-Do_You_Remember-full.jpg
252 http://files.smashingmagazine.com/wallpapers/june-13/do-you-remember/jun-13-Do_You_Remember-calendar-800x480.jpg
253 http://files.smashingmagazine.com/wallpapers/june-13/do-you-remember/jun-13-Do_You_Remember-calendar-1280x720.jpg
254 http://files.smashingmagazine.com/wallpapers/june-13/do-you-remember/jun-13-Do_You_Remember-calendar-1440x900.jpg
255 http://files.smashingmagazine.com/wallpapers/june-13/do-you-remember/jun-13-Do_You_Remember-calendar-1920x1080.jpg
256 http://files.smashingmagazine.com/wallpapers/june-13/do-you-remember/jun-13-Do_You_Remember-calendar-2560x1440.jpg
260 http://files.smashingmagazine.com/wallpapers/june-13/fire-hydrant/jun-13-fire_hydrant-calendar-1024x768.jpg
261 http://files.smashingmagazine.com/wallpapers/june-13/fire-hydrant/jun-13-fire_hydrant-calendar-1024x1024.jpg
262 http://files.smashingmagazine.com/wallpapers/june-13/fire-hydrant/jun-13-fire_hydrant-calendar-1280x800.jpg
263 http://files.smashingmagazine.com/wallpapers/june-13/fire-hydrant/jun-13-fire_hydrant-calendar-1440x900.jpg
264 http://files.smashingmagazine.com/wallpapers/june-13/fire-hydrant/jun-13-fire_hydrant-calendar-1680x1050.jpg
265 http://files.smashingmagazine.com/wallpapers/june-13/fire-hydrant/jun-13-fire_hydrant-nocal-1024x768.jpg
266 http://files.smashingmagazine.com/wallpapers/june-13/fire-hydrant/jun-13-fire_hydrant-nocal-1024x1024.jpg
267 http://files.smashingmagazine.com/wallpapers/june-13/fire-hydrant/jun-13-fire_hydrant-nocal-1280x800.jpg
268 http://files.smashingmagazine.com/wallpapers/june-13/fire-hydrant/jun-13-fire_hydrant-nocal-1440x900.jpg
269 http://files.smashingmagazine.com/wallpapers/june-13/fire-hydrant/jun-13-fire_hydrant-nocal-1680x1050.jpg
270 http://files.smashingmagazine.com/wallpapers/june-13/i_d-rather-be-playing-cello_/jun-13-I'd_rather_be_playing_cello-full.png
271 http://files.smashingmagazine.com/wallpapers/june-13/i_d-rather-be-playing-cello_/jun-13-I'd_rather_be_playing_cello-full.png
272 http://files.smashingmagazine.com/wallpapers/june-13/i_d-rather-be-playing-cello_/jun-13-I'd_rather_be_playing_cello-calendar-320x480.png
273 http://files.smashingmagazine.com/wallpapers/june-13/i_d-rather-be-playing-cello_/jun-13-I'd_rather_be_playing_cello-calendar-640x480.png
274 http://files.smashingmagazine.com/wallpapers/june-13/i_d-rather-be-playing-cello_/jun-13-I'd_rather_be_playing_cello-calendar-800x480.png
275 http://files.smashingmagazine.com/wallpapers/june-13/i_d-rather-be-playing-cello_/jun-13-I'd_rather_be_playing_cello-calendar-800x600.png
276 http://files.smashingmagazine.com/wallpapers/june-13/i_d-rather-be-playing-cello_/jun-13-I'd_rather_be_playing_cello-calendar-1024x768.png
277 http://files.smashingmagazine.com/wallpapers/june-13/i_d-rather-be-playing-cello_/jun-13-I'd_rather_be_playing_cello-calendar-1024x1024.png
278 http://files.smashingmagazine.com/wallpapers/june-13/i_d-rather-be-playing-cello_/jun-13-I'd_rather_be_playing_cello-calendar-1152x864.png
279 http://files.smashingmagazine.com/wallpapers/june-13/i_d-rather-be-playing-cello_/jun-13-I'd_rather_be_playing_cello-calendar-1280x720.png
280 http://files.smashingmagazine.com/wallpapers/june-13/i_d-rather-be-playing-cello_/jun-13-I'd_rather_be_playing_cello-calendar-1280x800.png
281 http://files.smashingmagazine.com/wallpapers/june-13/i_d-rather-be-playing-cello_/jun-13-I'd_rather_be_playing_cello-calendar-1280x960.png
282 http://files.smashingmagazine.com/wallpapers/june-13/i_d-rather-be-playing-cello_/jun-13-I'd_rather_be_playing_cello-calendar-1280x1024.png
283 http://files.smashingmagazine.com/wallpapers/june-13/i_d-rather-be-playing-cello_/jun-13-I'd_rather_be_playing_cello-calendar-1400x1050.png
284 http://files.smashingmagazine.com/wallpapers/june-13/i_d-rather-be-playing-cello_/jun-13-I'd_rather_be_playing_cello-calendar-1440x900.png
285 http://files.smashingmagazine.com/wallpapers/june-13/i_d-rather-be-playing-cello_/jun-13-I'd_rather_be_playing_cello-calendar-1600x1200.png
286 http://files.smashingmagazine.com/wallpapers/june-13/i_d-rather-be-playing-cello_/jun-13-I'd_rather_be_playing_cello-calendar-1680x1050.png
287 http://files.smashingmagazine.com/wallpapers/june-13/i_d-rather-be-playing-cello_/jun-13-I'd_rather_be_playing_cello-calendar-1680x1200.png
288 http://files.smashingmagazine.com/wallpapers/june-13/i_d-rather-be-playing-cello_/jun-13-I'd_rather_be_playing_cello-calendar-1920x1080.png
289 http://files.smashingmagazine.com/wallpapers/june-13/i_d-rather-be-playing-cello_/jun-13-I'd_rather_be_playing_cello-calendar-1920x1200.png
290 http://files.smashingmagazine.com/wallpapers/june-13/i_d-rather-be-playing-cello_/jun-13-I'd_rather_be_playing_cello-calendar-1920x1440.png
291 http://files.smashingmagazine.com/wallpapers/june-13/i_d-rather-be-playing-cello_/jun-13-I'd_rather_be_playing_cello-calendar-2560x1440.png
292 http://files.smashingmagazine.com/wallpapers/june-13/i_d-rather-be-playing-cello_/jun-13-I'd_rather_be_playing_cello-nocal-320x480.png
293 http://files.smashingmagazine.com/wallpapers/june-13/i_d-rather-be-playing-cello_/jun-13-I'd_rather_be_playing_cello-nocal-640x480.png
294 http://files.smashingmagazine.com/wallpapers/june-13/i_d-rather-be-playing-cello_/jun-13-I'd_rather_be_playing_cello-nocal-800x480.png
295 http://files.smashingmagazine.com/wallpapers/june-13/i_d-rather-be-playing-cello_/jun-13-I'd_rather_be_playing_cello-nocal-800x600.png
296 http://files.smashingmagazine.com/wallpapers/june-13/i_d-rather-be-playing-cello_/jun-13-I'd_rather_be_playing_cello-nocal-1024x768.png
297 http://files.smashingmagazine.com/wallpapers/june-13/i_d-rather-be-playing-cello_/jun-13-I'd_rather_be_playing_cello-nocal-1024x1024.png
298 http://files.smashingmagazine.com/wallpapers/june-13/i_d-rather-be-playing-cello_/jun-13-I'd_rather_be_playing_cello-nocal-1152x864.png
299 http://files.smashingmagazine.com/wallpapers/june-13/i_d-rather-be-playing-cello_/jun-13-I'd_rather_be_playing_cello-nocal-1280x720.png
300 http://files.smashingmagazine.com/wallpapers/june-13/i_d-rather-be-playing-cello_/jun-13-I'd_rather_be_playing_cello-nocal-1280x800.png
301 http://files.smashingmagazine.com/wallpapers/june-13/i_d-rather-be-playing-cello_/jun-13-I'd_rather_be_playing_cello-nocal-1280x960.png
302 http://files.smashingmagazine.com/wallpapers/june-13/i_d-rather-be-playing-cello_/jun-13-I'd_rather_be_playing_cello-nocal-1280x1024.png
303 http://files.smashingmagazine.com/wallpapers/june-13/i_d-rather-be-playing-cello_/jun-13-I'd_rather_be_playing_cello-nocal-1400x1050.png
304 http://files.smashingmagazine.com/wallpapers/june-13/i_d-rather-be-playing-cello_/jun-13-I'd_rather_be_playing_cello-nocal-1440x900.png
305 http://files.smashingmagazine.com/wallpapers/june-13/i_d-rather-be-playing-cello_/jun-13-I'd_rather_be_playing_cello-nocal-1600x1200.png
306 http://files.smashingmagazine.com/wallpapers/june-13/i_d-rather-be-playing-cello_/jun-13-I'd_rather_be_playing_cello-nocal-1680x1050.png
307 http://files.smashingmagazine.com/wallpapers/june-13/i_d-rather-be-playing-cello_/jun-13-I'd_rather_be_playing_cello-nocal-1680x1200.png
308 http://files.smashingmagazine.com/wallpapers/june-13/i_d-rather-be-playing-cello_/jun-13-I'd_rather_be_playing_cello-nocal-1920x1080.png
309 http://files.smashingmagazine.com/wallpapers/june-13/i_d-rather-be-playing-cello_/jun-13-I'd_rather_be_playing_cello-nocal-1920x1200.png
310 http://files.smashingmagazine.com/wallpapers/june-13/i_d-rather-be-playing-cello_/jun-13-I'd_rather_be_playing_cello-nocal-1920x1440.png
311 http://files.smashingmagazine.com/wallpapers/june-13/i_d-rather-be-playing-cello_/jun-13-I'd_rather_be_playing_cello-nocal-2560x1440.png
314 http://files.smashingmagazine.com/wallpapers/june-13/digitalized-love-typography-sketch/jun-13-love-typography-full.png
315 http://files.smashingmagazine.com/wallpapers/june-13/digitalized-love-typography-sketch/jun-13-love-typography-full.png
316 http://files.smashingmagazine.com/wallpapers/june-13/digitalized-love-typography-sketch/jun-13-love-typography-calendar-320x480.png
317 http://files.smashingmagazine.com/wallpapers/june-13/digitalized-love-typography-sketch/jun-13-love-typography-calendar-640x960.png
318 http://files.smashingmagazine.com/wallpapers/june-13/digitalized-love-typography-sketch/jun-13-love-typography-calendar-1024x768.png
319 http://files.smashingmagazine.com/wallpapers/june-13/digitalized-love-typography-sketch/jun-13-love-typography-calendar-1024x1024.png
320 http://files.smashingmagazine.com/wallpapers/june-13/digitalized-love-typography-sketch/jun-13-love-typography-calendar-1280x800.png
321 http://files.smashingmagazine.com/wallpapers/june-13/digitalized-love-typography-sketch/jun-13-love-typography-calendar-1280x960.png
322 http://files.smashingmagazine.com/wallpapers/june-13/digitalized-love-typography-sketch/jun-13-love-typography-calendar-1280x1024.png
323 http://files.smashingmagazine.com/wallpapers/june-13/digitalized-love-typography-sketch/jun-13-love-typography-calendar-1366x768.png
324 http://files.smashingmagazine.com/wallpapers/june-13/digitalized-love-typography-sketch/jun-13-love-typography-calendar-1400x1050.png
325 http://files.smashingmagazine.com/wallpapers/june-13/digitalized-love-typography-sketch/jun-13-love-typography-calendar-1440x900.png
326 http://files.smashingmagazine.com/wallpapers/june-13/digitalized-love-typography-sketch/jun-13-love-typography-calendar-1600x1050.png
327 http://files.smashingmagazine.com/wallpapers/june-13/digitalized-love-typography-sketch/jun-13-love-typography-calendar-1600x1200.png
328 http://files.smashingmagazine.com/wallpapers/june-13/digitalized-love-typography-sketch/jun-13-love-typography-calendar-1680x1050.png
329 http://files.smashingmagazine.com/wallpapers/june-13/digitalized-love-typography-sketch/jun-13-love-typography-calendar-1680x1200.png
330 http://files.smashingmagazine.com/wallpapers/june-13/digitalized-love-typography-sketch/jun-13-love-typography-calendar-1920x1080.png
331 http://files.smashingmagazine.com/wallpapers/june-13/digitalized-love-typography-sketch/jun-13-love-typography-calendar-1920x1200.png
332 http://files.smashingmagazine.com/wallpapers/june-13/digitalized-love-typography-sketch/jun-13-love-typography-calendar-1920x1440.png
333 http://files.smashingmagazine.com/wallpapers/june-13/digitalized-love-typography-sketch/jun-13-love-typography-calendar-2560x1440.png
334 http://files.smashingmagazine.com/wallpapers/june-13/digitalized-love-typography-sketch/jun-13-love-typography-calendar-2880x1800.png
335 http://files.smashingmagazine.com/wallpapers/june-13/digitalized-love-typography-sketch/jun-13-love-typography-nocal-320x480.png
336 http://files.smashingmagazine.com/wallpapers/june-13/digitalized-love-typography-sketch/jun-13-love-typography-nocal-640x960.png
337 http://files.smashingmagazine.com/wallpapers/june-13/digitalized-love-typography-sketch/jun-13-love-typography-nocal-1024x768.png
338 http://files.smashingmagazine.com/wallpapers/june-13/digitalized-love-typography-sketch/jun-13-love-typography-nocal-1024x1024.png
339 http://files.smashingmagazine.com/wallpapers/june-13/digitalized-love-typography-sketch/jun-13-love-typography-nocal-1280x800.png
340 http://files.smashingmagazine.com/wallpapers/june-13/digitalized-love-typography-sketch/jun-13-love-typography-nocal-1280x960.png
341 http://files.smashingmagazine.com/wallpapers/june-13/digitalized-love-typography-sketch/jun-13-love-typography-nocal-1280x1024.png
342 http://files.smashingmagazine.com/wallpapers/june-13/digitalized-love-typography-sketch/jun-13-love-typography-nocal-1366x768.png
343 http://files.smashingmagazine.com/wallpapers/june-13/digitalized-love-typography-sketch/jun-13-love-typography-nocal-1400x1050.png
344 http://files.smashingmagazine.com/wallpapers/june-13/digitalized-love-typography-sketch/jun-13-love-typography-nocal-1440x900.png
345 http://files.smashingmagazine.com/wallpapers/june-13/digitalized-love-typography-sketch/jun-13-love-typography-nocal-1600x1050.png
346 http://files.smashingmagazine.com/wallpapers/june-13/digitalized-love-typography-sketch/jun-13-love-typography-nocal-1600x1200.png
347 http://files.smashingmagazine.com/wallpapers/june-13/digitalized-love-typography-sketch/jun-13-love-typography-nocal-1680x1050.png
348 http://files.smashingmagazine.com/wallpapers/june-13/digitalized-love-typography-sketch/jun-13-love-typography-nocal-1680x1200.png
349 http://files.smashingmagazine.com/wallpapers/june-13/digitalized-love-typography-sketch/jun-13-love-typography-nocal-1920x1080.png
350 http://files.smashingmagazine.com/wallpapers/june-13/digitalized-love-typography-sketch/jun-13-love-typography-nocal-1920x1200.png
351 http://files.smashingmagazine.com/wallpapers/june-13/digitalized-love-typography-sketch/jun-13-love-typography-nocal-1920x1440.png
352 http://files.smashingmagazine.com/wallpapers/june-13/digitalized-love-typography-sketch/jun-13-love-typography-nocal-2560x1440.png
353 http://files.smashingmagazine.com/wallpapers/june-13/digitalized-love-typography-sketch/jun-13-love-typography-nocal-2880x1800.png
357 http://files.smashingmagazine.com/wallpapers/june-13/watchmen/jun-13-watchmen-calendar-1280x800.jpg
358 http://files.smashingmagazine.com/wallpapers/june-13/watchmen/jun-13-watchmen-calendar-1440x900.jpg
359 http://files.smashingmagazine.com/wallpapers/june-13/watchmen/jun-13-watchmen-calendar-1680x1050.jpg
360 http://files.smashingmagazine.com/wallpapers/june-13/watchmen/jun-13-watchmen-calendar-1920x1200.jpg
361 http://files.smashingmagazine.com/wallpapers/june-13/watchmen/jun-13-watchmen-calendar-2560x1440.jpg
362 http://files.smashingmagazine.com/wallpapers/june-13/watchmen/jun-13-watchmen-nocal-1280x800.jpg
363 http://files.smashingmagazine.com/wallpapers/june-13/watchmen/jun-13-watchmen-nocal-1440x900.jpg
364 http://files.smashingmagazine.com/wallpapers/june-13/watchmen/jun-13-watchmen-nocal-1680x1050.jpg
365 http://files.smashingmagazine.com/wallpapers/june-13/watchmen/jun-13-watchmen-nocal-1920x1200.jpg
366 http://files.smashingmagazine.com/wallpapers/june-13/watchmen/jun-13-watchmen-nocal-2560x1440.jpg
368 http://files.smashingmagazine.com/wallpapers/june-13/love-thy-neighbor/jun-13-love_thy_neighbor-full.jpg
369 http://files.smashingmagazine.com/wallpapers/june-13/love-thy-neighbor/jun-13-love_thy_neighbor-full.jpg
370 http://files.smashingmagazine.com/wallpapers/june-13/love-thy-neighbor/jun-13-love_thy_neighbor-calendar-320x480.jpg
371 http://files.smashingmagazine.com/wallpapers/june-13/love-thy-neighbor/jun-13-love_thy_neighbor-calendar-1024x768.jpg
372 http://files.smashingmagazine.com/wallpapers/june-13/love-thy-neighbor/jun-13-love_thy_neighbor-calendar-1024x1024.jpg
373 http://files.smashingmagazine.com/wallpapers/june-13/love-thy-neighbor/jun-13-love_thy_neighbor-calendar-1280x1024.jpg
374 http://files.smashingmagazine.com/wallpapers/june-13/love-thy-neighbor/jun-13-love_thy_neighbor-calendar-1920x1200.jpg
375 http://files.smashingmagazine.com/wallpapers/june-13/love-thy-neighbor/jun-13-love_thy_neighbor-calendar-2560x1440.jpg
376 http://files.smashingmagazine.com/wallpapers/june-13/love-thy-neighbor/jun-13-love_thy_neighbor-nocal-320x480.jpg
377 http://files.smashingmagazine.com/wallpapers/june-13/love-thy-neighbor/jun-13-love_thy_neighbor-nocal-1024x768.jpg
378 http://files.smashingmagazine.com/wallpapers/june-13/love-thy-neighbor/jun-13-love_thy_neighbor-nocal-1024x1024.jpg
379 http://files.smashingmagazine.com/wallpapers/june-13/love-thy-neighbor/jun-13-love_thy_neighbor-nocal-1280x1024.jpg
380 http://files.smashingmagazine.com/wallpapers/june-13/love-thy-neighbor/jun-13-love_thy_neighbor-nocal-1920x1200.jpg
381 http://files.smashingmagazine.com/wallpapers/june-13/love-thy-neighbor/jun-13-love_thy_neighbor-nocal-2560x1440.jpg
391 http://files.smashingmagazine.com/wallpapers/june-13/balloons-at-sunrise/jun-13-balloons_at_sunrise-full.png
392 http://files.smashingmagazine.com/wallpapers/june-13/balloons-at-sunrise/jun-13-balloons_at_sunrise-full.png
393 http://files.smashingmagazine.com/wallpapers/june-13/balloons-at-sunrise/jun-13-balloons_at_sunrise-calendar-320x480.png
394 http://files.smashingmagazine.com/wallpapers/june-13/balloons-at-sunrise/jun-13-balloons_at_sunrise-calendar-1024x768.png
395 http://files.smashingmagazine.com/wallpapers/june-13/balloons-at-sunrise/jun-13-balloons_at_sunrise-calendar-1920x1080.png
396 http://files.smashingmagazine.com/wallpapers/june-13/balloons-at-sunrise/jun-13-balloons_at_sunrise-calendar-1920x1440.png
397 http://files.smashingmagazine.com/wallpapers/june-13/balloons-at-sunrise/jun-13-balloons_at_sunrise-calendar-2560x1440.png
398 http://files.smashingmagazine.com/wallpapers/june-13/balloons-at-sunrise/jun-13-balloons_at_sunrise-nocal-320x480.png
399 http://files.smashingmagazine.com/wallpapers/june-13/balloons-at-sunrise/jun-13-balloons_at_sunrise-nocal-1024x768.png
400 http://files.smashingmagazine.com/wallpapers/june-13/balloons-at-sunrise/jun-13-balloons_at_sunrise-nocal-1920x1080.png
401 http://files.smashingmagazine.com/wallpapers/june-13/balloons-at-sunrise/jun-13-balloons_at_sunrise-nocal-1920x1440.png
402 http://files.smashingmagazine.com/wallpapers/june-13/balloons-at-sunrise/jun-13-balloons_at_sunrise-nocal-2560x1440.png
404 http://files.smashingmagazine.com/wallpapers/june-13/hot-typography/jun-13-hot-typography-full.png
405 http://files.smashingmagazine.com/wallpapers/june-13/hot-typography/jun-13-hot-typography-full.png
406 http://files.smashingmagazine.com/wallpapers/june-13/hot-typography/jun-13-hot-typography-calendar-320x480.png
407 http://files.smashingmagazine.com/wallpapers/june-13/hot-typography/jun-13-hot-typography-calendar-1024x768.png
408 http://files.smashingmagazine.com/wallpapers/june-13/hot-typography/jun-13-hot-typography-calendar-1024x1024.png
409 http://files.smashingmagazine.com/wallpapers/june-13/hot-typography/jun-13-hot-typography-calendar-1280x800.png
410 http://files.smashingmagazine.com/wallpapers/june-13/hot-typography/jun-13-hot-typography-calendar-1280x1024.png
411 http://files.smashingmagazine.com/wallpapers/june-13/hot-typography/jun-13-hot-typography-calendar-1366x768.png
412 http://files.smashingmagazine.com/wallpapers/june-13/hot-typography/jun-13-hot-typography-calendar-1440x900.png
413 http://files.smashingmagazine.com/wallpapers/june-13/hot-typography/jun-13-hot-typography-calendar-1680x1050.png
414 http://files.smashingmagazine.com/wallpapers/june-13/hot-typography/jun-13-hot-typography-calendar-1920x1080.png
415 http://files.smashingmagazine.com/wallpapers/june-13/hot-typography/jun-13-hot-typography-calendar-1920x1200.png
416 http://files.smashingmagazine.com/wallpapers/june-13/hot-typography/jun-13-hot-typography-calendar-2560x1440.png
417 http://files.smashingmagazine.com/wallpapers/june-13/hot-typography/jun-13-hot-typography-nocal-320x480.png
418 http://files.smashingmagazine.com/wallpapers/june-13/hot-typography/jun-13-hot-typography-nocal-1024x768.png
419 http://files.smashingmagazine.com/wallpapers/june-13/hot-typography/jun-13-hot-typography-nocal-1024x1024.png
420 http://files.smashingmagazine.com/wallpapers/june-13/hot-typography/jun-13-hot-typography-nocal-1280x800.png
421 http://files.smashingmagazine.com/wallpapers/june-13/hot-typography/jun-13-hot-typography-nocal-1280x1024.png
422 http://files.smashingmagazine.com/wallpapers/june-13/hot-typography/jun-13-hot-typography-nocal-1366x768.png
423 http://files.smashingmagazine.com/wallpapers/june-13/hot-typography/jun-13-hot-typography-nocal-1440x900.png
424 http://files.smashingmagazine.com/wallpapers/june-13/hot-typography/jun-13-hot-typography-nocal-1680x1050.png
425 http://files.smashingmagazine.com/wallpapers/june-13/hot-typography/jun-13-hot-typography-nocal-1920x1080.png
426 http://files.smashingmagazine.com/wallpapers/june-13/hot-typography/jun-13-hot-typography-nocal-1920x1200.png
427 http://files.smashingmagazine.com/wallpapers/june-13/hot-typography/jun-13-hot-typography-nocal-2560x1440.png
472 http://files.smashingmagazine.com/wallpapers/june-13/wedding-month/jun-13-wedding-month-full.jpg
473 http://files.smashingmagazine.com/wallpapers/june-13/wedding-month/jun-13-wedding-month-full.jpg
474 http://files.smashingmagazine.com/wallpapers/june-13/wedding-month/jun-13-wedding-month-calendar-320x480.jpg
475 http://files.smashingmagazine.com/wallpapers/june-13/wedding-month/jun-13-wedding-month-calendar-1024x768.jpg
476 http://files.smashingmagazine.com/wallpapers/june-13/wedding-month/jun-13-wedding-month-calendar-1280x800.jpg
477 http://files.smashingmagazine.com/wallpapers/june-13/wedding-month/jun-13-wedding-month-calendar-1440x900.jpg
478 http://files.smashingmagazine.com/wallpapers/june-13/wedding-month/jun-13-wedding-month-calendar-1920x1200.jpg
479 http://files.smashingmagazine.com/wallpapers/june-13/wedding-month/jun-13-wedding-month-nocal-320x480.jpg
480 http://files.smashingmagazine.com/wallpapers/june-13/wedding-month/jun-13-wedding-month-nocal-1024x768.jpg
481 http://files.smashingmagazine.com/wallpapers/june-13/wedding-month/jun-13-wedding-month-nocal-1280x800.jpg
482 http://files.smashingmagazine.com/wallpapers/june-13/wedding-month/jun-13-wedding-month-nocal-1440x900.jpg
483 http://files.smashingmagazine.com/wallpapers/june-13/wedding-month/jun-13-wedding-month-nocal-1920x1200.jpg
486 http://files.smashingmagazine.com/wallpapers/june-13/abstract-june/jun-13-Abstractjune-calendar-1024x768.png
487 http://files.smashingmagazine.com/wallpapers/june-13/abstract-june/jun-13-Abstractjune-calendar-1280x960.png
488 http://files.smashingmagazine.com/wallpapers/june-13/abstract-june/jun-13-Abstractjune-calendar-1400x1050.png
489 http://files.smashingmagazine.com/wallpapers/june-13/abstract-june/jun-13-Abstractjune-calendar-1600x1200.png
490 http://files.smashingmagazine.com/wallpapers/june-13/abstract-june/jun-13-Abstractjune-calendar-1920x1440.png
494 http://files.smashingmagazine.com/wallpapers/june-13/rath-yatra/jun-13-Rath_Yatra-calendar-1024x1024.jpg
495 http://files.smashingmagazine.com/wallpapers/june-13/rath-yatra/jun-13-Rath_Yatra-calendar-1280x800.jpg
496 http://files.smashingmagazine.com/wallpapers/june-13/rath-yatra/jun-13-Rath_Yatra-calendar-1280x1024.jpg
497 http://files.smashingmagazine.com/wallpapers/june-13/rath-yatra/jun-13-Rath_Yatra-calendar-1440x900.jpg
498 http://files.smashingmagazine.com/wallpapers/june-13/rath-yatra/jun-13-Rath_Yatra-calendar-1680x1050.jpg
499 http://files.smashingmagazine.com/wallpapers/june-13/rath-yatra/jun-13-Rath_Yatra-calendar-1920x1080.jpg
500 http://files.smashingmagazine.com/wallpapers/june-13/rath-yatra/jun-13-Rath_Yatra-calendar-1920x1200.jpg
501 http://files.smashingmagazine.com/wallpapers/june-13/rath-yatra/jun-13-Rath_Yatra-nocal-1024x1024.jpg
502 http://files.smashingmagazine.com/wallpapers/june-13/rath-yatra/jun-13-Rath_Yatra-nocal-1280x800.jpg
503 http://files.smashingmagazine.com/wallpapers/june-13/rath-yatra/jun-13-Rath_Yatra-nocal-1280x1024.jpg
504 http://files.smashingmagazine.com/wallpapers/june-13/rath-yatra/jun-13-Rath_Yatra-nocal-1440x900.jpg
505 http://files.smashingmagazine.com/wallpapers/june-13/rath-yatra/jun-13-Rath_Yatra-nocal-1680x1050.jpg
506 http://files.smashingmagazine.com/wallpapers/june-13/rath-yatra/jun-13-Rath_Yatra-nocal-1920x1080.jpg
507 http://files.smashingmagazine.com/wallpapers/june-13/rath-yatra/jun-13-Rath_Yatra-nocal-1920x1200.jpg
511 http://files.smashingmagazine.com/wallpapers/june-13/rainy-season/jun-13-rainy_season-calendar-320x480.jpg
512 http://files.smashingmagazine.com/wallpapers/june-13/rainy-season/jun-13-rainy_season-calendar-1024x768.jpg
513 http://files.smashingmagazine.com/wallpapers/june-13/rainy-season/jun-13-rainy_season-calendar-1280x800.jpg
514 http://files.smashingmagazine.com/wallpapers/june-13/rainy-season/jun-13-rainy_season-calendar-1280x1024.jpg
515 http://files.smashingmagazine.com/wallpapers/june-13/rainy-season/jun-13-rainy_season-calendar-1440x900.jpg
516 http://files.smashingmagazine.com/wallpapers/june-13/rainy-season/jun-13-rainy_season-calendar-1920x1080.jpg
517 http://files.smashingmagazine.com/wallpapers/june-13/rainy-season/jun-13-rainy_season-calendar-2560x1440.jpg
521 http://files.smashingmagazine.com/wallpapers/june-13/small-world/jun-13-small_world-calendar-1024x768
522 http://files.smashingmagazine.com/wallpapers/june-13/small-world/jun-13-small_world-calendar-1366x768.jpg
523 http://files.smashingmagazine.com/wallpapers/june-13/small-world/jun-13-small_world-calendar-1024x1024.jpg
524 http://files.smashingmagazine.com/wallpapers/june-13/small-world/jun-13-small_world-calendar-1280x800.jpg
525 http://files.smashingmagazine.com/wallpapers/june-13/small-world/jun-13-small_world-calendar-1280x1024.jpg
526 http://files.smashingmagazine.com/wallpapers/june-13/small-world/jun-13-small_world-calendar-1440x900.jpg
527 http://files.smashingmagazine.com/wallpapers/june-13/small-world/jun-13-small_world-calendar-1680x1050.jpg
528 http://files.smashingmagazine.com/wallpapers/june-13/small-world/jun-13-small_world-calendar-1920x1080.jpg
529 http://files.smashingmagazine.com/wallpapers/june-13/small-world/jun-13-small_world-calendar-1920x1200.jpg
530 http://files.smashingmagazine.com/wallpapers/june-13/small-world/jun-13-small_world-calendar-2560x1440.jpg
531 http://files.smashingmagazine.com/wallpapers/june-13/small-world/jun-13-small_world-nocal-1024x768.jpg
532 http://files.smashingmagazine.com/wallpapers/june-13/small-world/jun-13-small_world-nocal-1366x768.jpg
533 http://files.smashingmagazine.com/wallpapers/june-13/small-world/jun-13-small_world-nocal-1024x1024.jpg
534 http://files.smashingmagazine.com/wallpapers/june-13/small-world/jun-13-small_world-nocal-1280x800.jpg
535 http://files.smashingmagazine.com/wallpapers/june-13/small-world/jun-13-small_world-nocal-1280x1024.jpg
536 http://files.smashingmagazine.com/wallpapers/june-13/small-world/jun-13-small_world-nocal-1440x900.jpg
537 http://files.smashingmagazine.com/wallpapers/june-13/small-world/jun-13-small_world-nocal-1680x1050.jpg
538 http://files.smashingmagazine.com/wallpapers/june-13/small-world/jun-13-small_world-nocal-1920x1080.jpg
539 http://files.smashingmagazine.com/wallpapers/june-13/small-world/jun-13-small_world-nocal-1920x1200.jpg
540 http://files.smashingmagazine.com/wallpapers/june-13/small-world/jun-13-small_world-nocal-2560x1440.jpg