We always try our best to challenge your artistic abilities and produce some interesting, beautiful and creative artwork. And as designers we usually turn to different sources of inspiration. As a matter of fact, we've discovered the best one—desktop wallpapers that are a little more distinctive than the usual crowd.
This creativity mission has been going on for over five years now1, and we are very thankful to all the designers who have contributed and are still diligently contributing each month. This post features free desktop wallpapers created by artists across the globe for September 2013. Both versions with a calendar and without a calendar can be downloaded for free. It's time to freshen up your wallpaper!
Further Reading

on SmashingMag:
The Books That You Will Love
"We hope you love reading our printed books and eBooks as much as we do!" — Designed by The Smashing Team5 from Germany.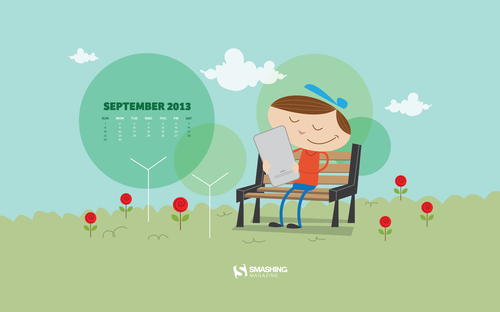 with calendar: 320×4808, 1024×7689, 1024×102410, 1280×80011, 1280×96012, 1280×102413, 1400×105014, 1440×90015, 1600×120016, 1680×105017, 1680×120018, 1920×108019, 1920×120020, 1920×144021, 2560×144022, 640×96023, 1366×76824, 1600×105025, 2880×180026
The Road To School
"Bring your most playful costume to raise your energy and vitality for the new shoolyear." — Designed by Ly Gia Phu from Vietnam.
It's Just A Job
"Whatever your life's work is, do it well." — Designed by Davide Vicariotto66 from Italy.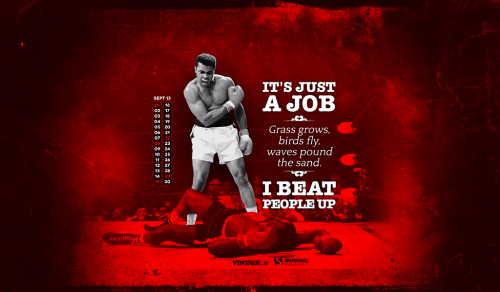 with calendar: 320×48069, 640×96070, 1024×60071, 1024×76872, 1024×102473, 1280×72074, 1280×80075, 1280×96076, 1280×102477, 1366×76878, 1400×105079, 1440×90080, 1600×120081, 1680×105082, 1920×108083, 1920×120084, 1920×144085, 2048×204886, 2560×144087, 2560×160088
Big Bad Wolf
"Even the worst baddies were children." — Designed by Elise Vanoorbeek109 from Belgium.
with calendar: 320×480112, 1024×768113, 1280×800114, 1280×960115, 1280×1024116, 1400×1050117, 1440×900118, 1680×1050119, 1920×1080120, 1920×1200121, 1920×1440122, 2560×1440123
Miss, My Dragon Burnt My Homework!
"We all know the saying 'Miss, my dog ate my homework!' Well, not everyone has a dog, so here's a wallpaper to inspire your next excuse at school ;)" — Designed by Ricardo Gimenes136 from Brazil.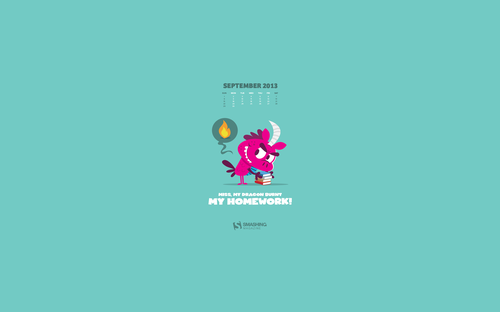 with calendar: 320×480139, 1024×768140, 1024×1024141, 1280×960142, 1280×1024143, 1400×1050144, 1440×900145, 1600×1200146, 1680×1050147, 1680×1200148, 1920×1080149, 1920×1200150, 1920×1440151, 2560×1440152, 640×960153, 1366×768154, 1600×1050155, 2880×1800156
Back-To-School Apples
"September always reminds me of going back to school (in my early years) after a long summer break, there would be a few apples in our lunch boxes, not that I was teachers' pet." — Designed by Kelly175 from Ireland.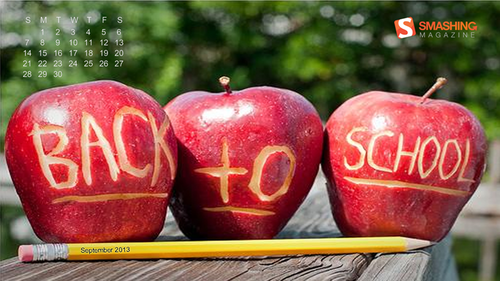 Number 9
"The evolution of the glyph (number 9)" — Designed by Erik Kuipers184 from The Netherlands.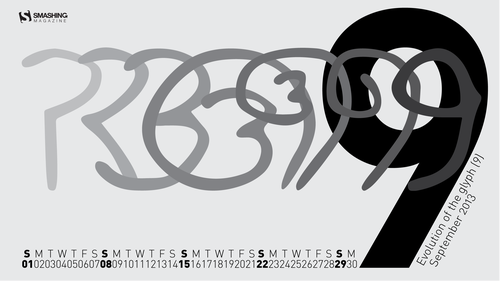 with calendar: 320×480187, 640×480188, 800×480189, 800×600190, 1024×768191, 1024×1024192, 1152×864193, 1280×720194, 1280×800195, 1280×960196, 1280×1024197, 1400×1050198, 1440×900199, 1600×1200200, 1680×1050201, 1680×1200202, 1920×1080203, 1920×1200204, 1920×1440205, 2560×1440206
Dream Big!
"It's time to cool off after the summer, and time to kick those big dreams into gear!" — Designed by Sasha Endoh227 from Canada.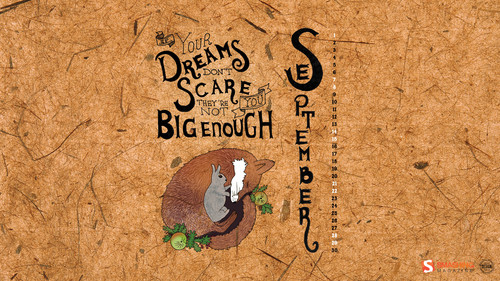 with calendar: 320×480230, 1024×768231, 1152×864232, 1280×800233, 1280×960234, 1400×1050235, 1440×900236, 1600×1200237, 1680×1050238, 1920×1080239, 1920×1200240, 2560×1440241
Colors Of September
"I love September. Its colors and smells" — Designed by Juliagav254 from Ukraine.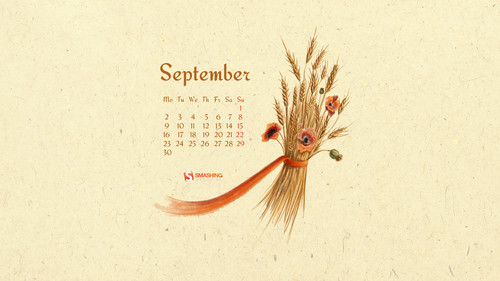 When Summer Falls…
"September means the end of the summer and beginning of the fall. This means the summer falls and the fall rises. I used this little pun and stressed it with the colors orange and green in both the tree and the title." — Designed by Niels Vanhorenbeeck275 from Belgium.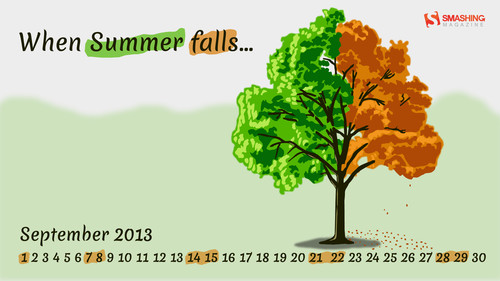 Rain In The City
"Rain in the city. September shares with us the end of summer. Autumn is coming, the entire city is full of orange shades and the rain is coming in town, and all we can do is singing in the rain !" — Designed by Laboratorio Creativo283 from Romania.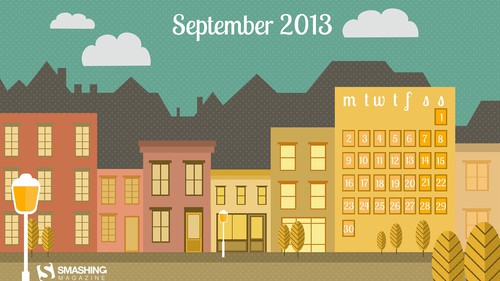 with calendar: 1280×720286, 1280×800287, 1440×900288, 1680×1050289, 1920×1080290, 1920×1200291, 2560×1440292, 2880×1800293, 2240×1400294, 1600×1000295, 2560×1600296, 1600×900297
Meet The Bulbs!
"This summer we have seen lighting come to the forefront of design once again, with the light bulb front and center, no longer being hidden by lampshades or covers. Many different bulbs have been featured by interior designers including vintage bulbs, and oddly shaped energy-saving bulbs. We captured the personality of a variety of different bulbs in this wallpaper featuring the Bulb family." — Designed by Carla Genovesio310 from USA.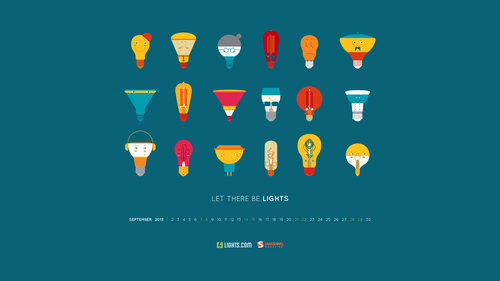 with calendar: 320×480313, 640×480314, 800×480315, 800×600316, 1024×768317, 1024×1024318, 1152×864319, 1280×720320, 1280×800321, 1280×960322, 1280×1024323, 1400×1050324, 1440×900325, 1600×1200326, 1680×1050327, 1680×1200328, 1920×1080329, 1920×1200330, 1920×1440331, 2560×1440332
Adventurous Summer Schooling
"This wallpaper was inspired by the many happy kids going back to school. With the help of Illustrator, I created this wallpaper of a boy who is thinking of doing new exciting things in September 2013." — Designed by Rahul Bhadauria353 from India.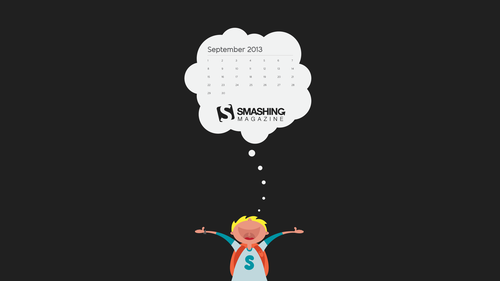 with calendar: 320×480356, 640×480357, 800×480358, 800×600359, 1024×768360, 1024×1024361, 1152×864362, 1280×720363, 1280×800364, 1280×960365, 1280×1024366, 1400×1050367, 1440×900368, 1600×1200369, 1680×1050370, 1680×1200371, 1920×1080372, 1920×1200373, 1920×1440374, 2560×1440375
Back To The Grind…
"What does your desk look like?" — Designed by Nicola Thomas396 from Manchester, UK.
One September Morning
"A ever wonderful poem by Jalal al-Din Rumi, translated by Coleman Barks. And a most minimalistic wallpaper." — Designed by Aydin Demircioglu415 from Germany.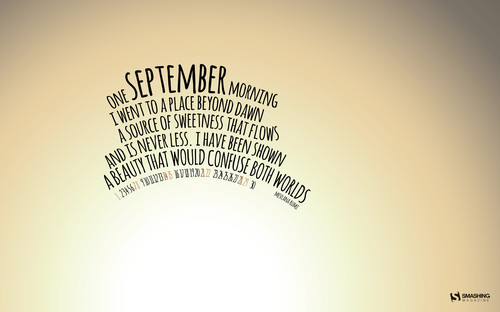 with calendar: 800×480418, 800×600419, 1024×768420, 1024×1024421, 1152×864422, 1280×720423, 1280×800424, 1280×960425, 1280×1024426, 1400×1050427, 1440×900428, 1600×1200429, 1680×1050430, 1680×1200431, 1920×1080432, 1920×1200433, 1920×1440434, 2560×1440435, 2560×1600436
Beyond The Clouds
"As the sunny days of summer start to fade, it's good to remember that, even on the most cloudy day, there's always sunshine beyond the clouds." — Designed by Christine Jordan456 from Canada.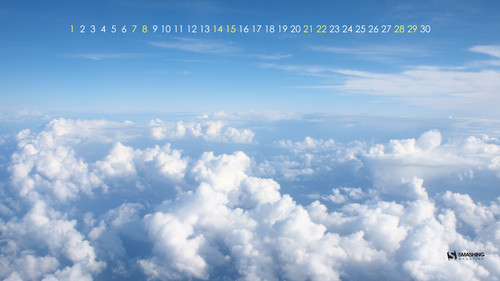 with calendar: 320×480459, 640×480460, 800×480461, 800×600462, 1024×768463, 1024×1024464, 1152×864465, 1280×720466, 1280×800467, 1280×960468, 1280×1024469, 1400×1050470, 1440×900471, 1600×1200472, 1680×1050473, 1680×1200474, 1920×1080475, 1920×1200476, 1920×1440477, 2560×1440478
Costa De Los Pinos
"The summer ends, another beautiful season is starting, warm colors and fuzzy atmosphere are replacing the crowd on the beaches.
Jerome ;o}" Designed by Jerome Cuenin ;o}499 from Switzerland / USA.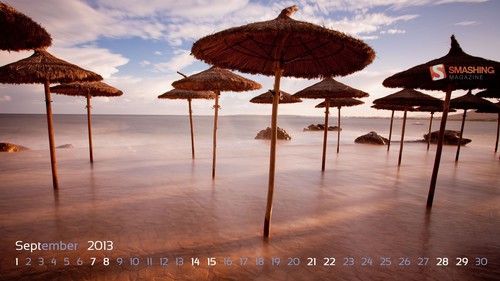 with calendar:
640×480502, 800×480503, 800×600504, 1024×768505, 1152×864506, 1280×720507, 1280×800508, 1280×960509, 1280×1024510, 1400×1050511, 1440×900512, 1600×1200513, 1680×1050514, 1680×1200515, 1920×1080516, 1920×1200517, 1920×1440518, 2560×1440519
Colors In The Garden
"These are the colors in the garden, in the sunny morning." — Designed by Philippe Brouard from France.
with calendar: 320×480540, 800×600541, 1024×768542, 1024×1024543, 1280×720544, 1280×1024545, 1440×1050546, 1600×1200547, 1920×1080548, 1920×1440549, 2560×1440550
World Bat Night
"In the night from 20 to 21 September in the world has one of the most unusual environmental events – Night of the bats. Its main purpose – to draw public attention to the problems of bats and their protection, as well as to debunk the myths surrounding the animals, before which many people experience unjustified superstitious fear, considering them vampires." — Designed by cheloveche.ru562 from Russia.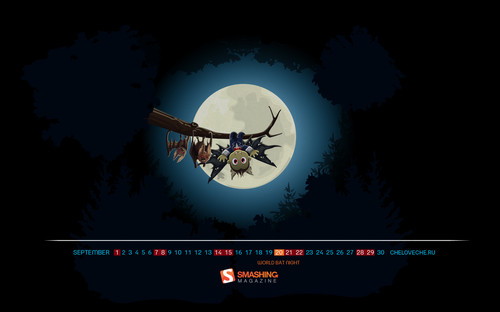 International Talk Like a Pirate Day
"September 19th is "International Talk Like a Pirate Day," so I wanted to capture the spirit of the day with something that was a little more aesthetically pleasing than your average pirate-themed design. I dedicate this design to my Mom for her birthday!" — Designed by Chelsea Parker577 from North Carolina, United States.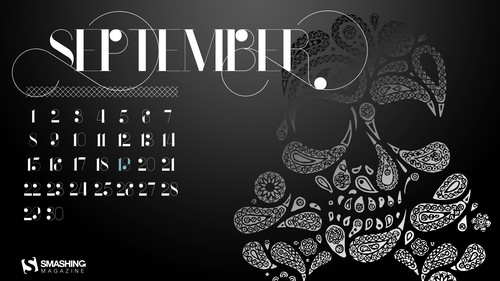 School Chalkboard
"With kids returning to school I was reminded of my time stuck writing on the chalkboard as punishment." — Designed by Bryan Taylor from Georgia, USA.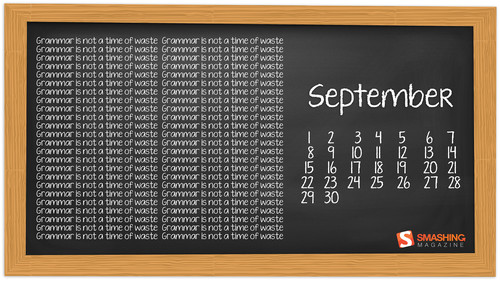 Looking Outward
"This quote by Antoine de Saint-Exupéry immediately came to mind after I saw how my photo turned out. It was taken on the top of Mt. Greylock in the Berkshires." — Designed by Monica Barron604 from New Jersey, USA.
Laughing In Flowers
"A colorful wallpaper to brighten up your day." — Designed by Shavaughn Haack from South Africa.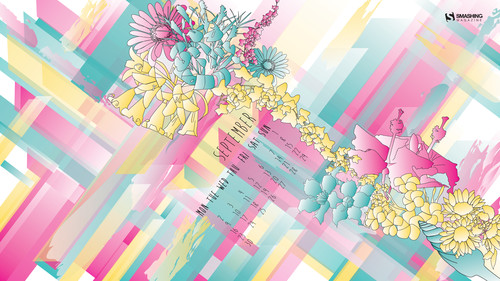 Tsukimi
"The moon will become the roundest in mid-autumn and Japanese will eat Dango (sweet rice dumpling) while admiring the moon." — Designed by Evangeline Neo631 from Japan.
Join In Next Month! Link
Please note that we respect and carefully consider the ideas and motivation behind each and every artist's work. This is why we give all artists the full freedom to explore their creativity and express emotions and experience throughout their works. This is also why the themes of the wallpapers weren't anyhow influenced by us, but rather designed from scratch by the artists themselves.
A big thank you to all the designers for their participation. Join in next month648!
What's Your Favorite? Link
What's your favorite theme or wallpaper for this month? Please let us know in the comment section below.
Footnotes Link
6 http://files.smashingmagazine.com/wallpapers/sep-13/the-books-that-you-will-love/sep-13-the-books-that-you-will-love-full.png
7 http://files.smashingmagazine.com/wallpapers/sep-13/the-books-that-you-will-love/sep-13-the-books-that-you-will-love-preview.png
8 http://files.smashingmagazine.com/wallpapers/sep-13/the-books-that-you-will-love/cal/sep-13-the-books-that-you-will-love-cal-320x480.png
9 http://files.smashingmagazine.com/wallpapers/sep-13/the-books-that-you-will-love/cal/sep-13-the-books-that-you-will-love-cal-1024x768.png
10 http://files.smashingmagazine.com/wallpapers/sep-13/the-books-that-you-will-love/cal/sep-13-the-books-that-you-will-love-cal-1024x1024.png
11 http://files.smashingmagazine.com/wallpapers/sep-13/the-books-that-you-will-love/cal/sep-13-the-books-that-you-will-love-cal-1280x800.png
12 http://files.smashingmagazine.com/wallpapers/sep-13/the-books-that-you-will-love/cal/sep-13-the-books-that-you-will-love-cal-1280x960.png
13 http://files.smashingmagazine.com/wallpapers/sep-13/the-books-that-you-will-love/cal/sep-13-the-books-that-you-will-love-cal-1280x1024.png
14 http://files.smashingmagazine.com/wallpapers/sep-13/the-books-that-you-will-love/cal/sep-13-the-books-that-you-will-love-cal-1400x1050.png
15 http://files.smashingmagazine.com/wallpapers/sep-13/the-books-that-you-will-love/cal/sep-13-the-books-that-you-will-love-cal-1440x900.png
16 http://files.smashingmagazine.com/wallpapers/sep-13/the-books-that-you-will-love/cal/sep-13-the-books-that-you-will-love-cal-1600x1200.png
17 http://files.smashingmagazine.com/wallpapers/sep-13/the-books-that-you-will-love/cal/sep-13-the-books-that-you-will-love-cal-1680x1050.png
18 http://files.smashingmagazine.com/wallpapers/sep-13/the-books-that-you-will-love/cal/sep-13-the-books-that-you-will-love-cal-1680x1200.png
19 http://files.smashingmagazine.com/wallpapers/sep-13/the-books-that-you-will-love/cal/sep-13-the-books-that-you-will-love-cal-1920x1080.png
20 http://files.smashingmagazine.com/wallpapers/sep-13/the-books-that-you-will-love/cal/sep-13-the-books-that-you-will-love-cal-1920x1200.png
21 http://files.smashingmagazine.com/wallpapers/sep-13/the-books-that-you-will-love/cal/sep-13-the-books-that-you-will-love-cal-1920x1440.png
22 http://files.smashingmagazine.com/wallpapers/sep-13/the-books-that-you-will-love/cal/sep-13-the-books-that-you-will-love-cal-2560x1440.png
23 http://files.smashingmagazine.com/wallpapers/sep-13/the-books-that-you-will-love/cal/sep-13-the-books-that-you-will-love-cal-640x960.png
24 http://files.smashingmagazine.com/wallpapers/sep-13/the-books-that-you-will-love/cal/sep-13-the-books-that-you-will-love-cal-1366x768.png
25 http://files.smashingmagazine.com/wallpapers/sep-13/the-books-that-you-will-love/cal/sep-13-the-books-that-you-will-love-cal-1600x1050.png
26 http://files.smashingmagazine.com/wallpapers/sep-13/the-books-that-you-will-love/cal/sep-13-the-books-that-you-will-love-cal-2880x1800.png
27 http://files.smashingmagazine.com/wallpapers/sep-13/the-books-that-you-will-love/nocal/sep-13-the-books-that-you-will-love-nocal-320x480.png
28 http://files.smashingmagazine.com/wallpapers/sep-13/the-books-that-you-will-love/nocal/sep-13-the-books-that-you-will-love-nocal-1024x768.png
29 http://files.smashingmagazine.com/wallpapers/sep-13/the-books-that-you-will-love/nocal/sep-13-the-books-that-you-will-love-nocal-1024x1024.png
30 http://files.smashingmagazine.com/wallpapers/sep-13/the-books-that-you-will-love/nocal/sep-13-the-books-that-you-will-love-nocal-1280x800.png
31 http://files.smashingmagazine.com/wallpapers/sep-13/the-books-that-you-will-love/nocal/sep-13-the-books-that-you-will-love-nocal-1280x960.png
32 http://files.smashingmagazine.com/wallpapers/sep-13/the-books-that-you-will-love/nocal/sep-13-the-books-that-you-will-love-nocal-1280x1024.png
33 http://files.smashingmagazine.com/wallpapers/sep-13/the-books-that-you-will-love/nocal/sep-13-the-books-that-you-will-love-nocal-1400x1050.png
34 http://files.smashingmagazine.com/wallpapers/sep-13/the-books-that-you-will-love/nocal/sep-13-the-books-that-you-will-love-nocal-1440x900.png
35 http://files.smashingmagazine.com/wallpapers/sep-13/the-books-that-you-will-love/nocal/sep-13-the-books-that-you-will-love-nocal-1600x1200.png
36 http://files.smashingmagazine.com/wallpapers/sep-13/the-books-that-you-will-love/nocal/sep-13-the-books-that-you-will-love-nocal-1680x1050.png
37 http://files.smashingmagazine.com/wallpapers/sep-13/the-books-that-you-will-love/nocal/sep-13-the-books-that-you-will-love-nocal-1680x1200.png
38 http://files.smashingmagazine.com/wallpapers/sep-13/the-books-that-you-will-love/nocal/sep-13-the-books-that-you-will-love-nocal-1920x1080.png
39 http://files.smashingmagazine.com/wallpapers/sep-13/the-books-that-you-will-love/nocal/sep-13-the-books-that-you-will-love-nocal-1920x1200.png
40 http://files.smashingmagazine.com/wallpapers/sep-13/the-books-that-you-will-love/nocal/sep-13-the-books-that-you-will-love-nocal-1920x1440.png
41 http://files.smashingmagazine.com/wallpapers/sep-13/the-books-that-you-will-love/nocal/sep-13-the-books-that-you-will-love-nocal-2560x1440.png
42 http://files.smashingmagazine.com/wallpapers/sep-13/the-books-that-you-will-love/nocal/sep-13-the-books-that-you-will-love-nocal-640x960.png
43 http://files.smashingmagazine.com/wallpapers/sep-13/the-books-that-you-will-love/nocal/sep-13-the-books-that-you-will-love-nocal-1366x768.png
44 http://files.smashingmagazine.com/wallpapers/sep-13/the-books-that-you-will-love/nocal/sep-13-the-books-that-you-will-love-nocal-1600x1050.png
45 http://files.smashingmagazine.com/wallpapers/sep-13/the-books-that-you-will-love/nocal/sep-13-the-books-that-you-will-love-nocal-2880x1800.png
46 http://files.smashingmagazine.com/wallpapers/sep-13/back-to-school-lygiaphu/sep-13-back-to-school-lygiaphu-full.jpg
47 http://files.smashingmagazine.com/wallpapers/sep-13/back-to-school-lygiaphu/sep-13-back-to-school-lygiaphu-preview.jpg
48 http://files.smashingmagazine.com/wallpapers/sep-13/back-to-school-lygiaphu/cal/sep-13-back-to-school-lygiaphu-cal-640x480.jpg
49 http://files.smashingmagazine.com/wallpapers/sep-13/back-to-school-lygiaphu/cal/sep-13-back-to-school-lygiaphu-cal-800x600.jpg
50 http://files.smashingmagazine.com/wallpapers/sep-13/back-to-school-lygiaphu/cal/sep-13-back-to-school-lygiaphu-cal-1024x768.jpg
51 http://files.smashingmagazine.com/wallpapers/sep-13/back-to-school-lygiaphu/cal/sep-13-back-to-school-lygiaphu-cal-1280x720.jpg
52 http://files.smashingmagazine.com/wallpapers/sep-13/back-to-school-lygiaphu/cal/sep-13-back-to-school-lygiaphu-cal-1440x900.jpg
53 http://files.smashingmagazine.com/wallpapers/sep-13/back-to-school-lygiaphu/cal/sep-13-back-to-school-lygiaphu-cal-1600x1200.jpg
54 http://files.smashingmagazine.com/wallpapers/sep-13/back-to-school-lygiaphu/cal/sep-13-back-to-school-lygiaphu-cal-1680x1200.jpg
55 http://files.smashingmagazine.com/wallpapers/sep-13/back-to-school-lygiaphu/cal/sep-13-back-to-school-lygiaphu-cal-1920x1080.jpg
56 http://files.smashingmagazine.com/wallpapers/sep-13/back-to-school-lygiaphu/cal/sep-13-back-to-school-lygiaphu-cal-2560x1440.jpg
57 http://files.smashingmagazine.com/wallpapers/sep-13/back-to-school-lygiaphu/nocal/sep-13-back-to-school-lygiaphu-nocal-640x480.jpg
58 http://files.smashingmagazine.com/wallpapers/sep-13/back-to-school-lygiaphu/nocal/sep-13-back-to-school-lygiaphu-nocal-800x600.jpg
59 http://files.smashingmagazine.com/wallpapers/sep-13/back-to-school-lygiaphu/nocal/sep-13-back-to-school-lygiaphu-nocal-1024x768.jpg
60 http://files.smashingmagazine.com/wallpapers/sep-13/back-to-school-lygiaphu/nocal/sep-13-back-to-school-lygiaphu-nocal-1280x720.jpg
61 http://files.smashingmagazine.com/wallpapers/sep-13/back-to-school-lygiaphu/nocal/sep-13-back-to-school-lygiaphu-nocal-1440x900.jpg
62 http://files.smashingmagazine.com/wallpapers/sep-13/back-to-school-lygiaphu/nocal/sep-13-back-to-school-lygiaphu-nocal-1600x1200.jpg
63 http://files.smashingmagazine.com/wallpapers/sep-13/back-to-school-lygiaphu/nocal/sep-13-back-to-school-lygiaphu-nocal-1680x1200.jpg
64 http://files.smashingmagazine.com/wallpapers/sep-13/back-to-school-lygiaphu/nocal/sep-13-back-to-school-lygiaphu-nocal-1920x1080.jpg
65 http://files.smashingmagazine.com/wallpapers/sep-13/back-to-school-lygiaphu/nocal/sep-13-back-to-school-lygiaphu-nocal-2560x1440.jpg
111 http://files.smashingmagazine.com/wallpapers/sep-13/big-bad-wolf/sep-13-big-bad-wolf-preview.jpg
112 http://files.smashingmagazine.com/wallpapers/sep-13/big-bad-wolf/cal/sep-13-big-bad-wolf-cal-320x480.jpg
113 http://files.smashingmagazine.com/wallpapers/sep-13/big-bad-wolf/cal/sep-13-big-bad-wolf-cal-1024x768.jpg
114 http://files.smashingmagazine.com/wallpapers/sep-13/big-bad-wolf/cal/sep-13-big-bad-wolf-cal-1280x800.jpg
115 http://files.smashingmagazine.com/wallpapers/sep-13/big-bad-wolf/cal/sep-13-big-bad-wolf-cal-1280x960.jpg
116 http://files.smashingmagazine.com/wallpapers/sep-13/big-bad-wolf/cal/sep-13-big-bad-wolf-cal-1280x1024.jpg
117 http://files.smashingmagazine.com/wallpapers/sep-13/big-bad-wolf/cal/sep-13-big-bad-wolf-cal-1400x1050.jpg
118 http://files.smashingmagazine.com/wallpapers/sep-13/big-bad-wolf/cal/sep-13-big-bad-wolf-cal-1440x900.jpg
119 http://files.smashingmagazine.com/wallpapers/sep-13/big-bad-wolf/cal/sep-13-big-bad-wolf-cal-1680x1050.jpg
120 http://files.smashingmagazine.com/wallpapers/sep-13/big-bad-wolf/cal/sep-13-big-bad-wolf-cal-1920x1080.jpg
121 http://files.smashingmagazine.com/wallpapers/sep-13/big-bad-wolf/cal/sep-13-big-bad-wolf-cal-1920x1200.jpg
122 http://files.smashingmagazine.com/wallpapers/sep-13/big-bad-wolf/cal/sep-13-big-bad-wolf-cal-1920x1440.jpg
123 http://files.smashingmagazine.com/wallpapers/sep-13/big-bad-wolf/cal/sep-13-big-bad-wolf-cal-2560x1440.jpg
124 http://files.smashingmagazine.com/wallpapers/sep-13/big-bad-wolf/nocal/sep-13-big-bad-wolf-nocal-320x480.jpg
125 http://files.smashingmagazine.com/wallpapers/sep-13/big-bad-wolf/nocal/sep-13-big-bad-wolf-nocal-1024x768.jpg
126 http://files.smashingmagazine.com/wallpapers/sep-13/big-bad-wolf/nocal/sep-13-big-bad-wolf-nocal-1280x800.jpg
127 http://files.smashingmagazine.com/wallpapers/sep-13/big-bad-wolf/nocal/sep-13-big-bad-wolf-nocal-1280x960.jpg
128 http://files.smashingmagazine.com/wallpapers/sep-13/big-bad-wolf/nocal/sep-13-big-bad-wolf-nocal-1280x1024.jpg
129 http://files.smashingmagazine.com/wallpapers/sep-13/big-bad-wolf/nocal/sep-13-big-bad-wolf-nocal-1400x1050.jpg
130 http://files.smashingmagazine.com/wallpapers/sep-13/big-bad-wolf/nocal/sep-13-big-bad-wolf-nocal-1440x900.jpg
131 http://files.smashingmagazine.com/wallpapers/sep-13/big-bad-wolf/nocal/sep-13-big-bad-wolf-nocal-1680x1050.jpg
132 http://files.smashingmagazine.com/wallpapers/sep-13/big-bad-wolf/nocal/sep-13-big-bad-wolf-nocal-1920x1080.jpg
133 http://files.smashingmagazine.com/wallpapers/sep-13/big-bad-wolf/nocal/sep-13-big-bad-wolf-nocal-1920x1200.jpg
134 http://files.smashingmagazine.com/wallpapers/sep-13/big-bad-wolf/nocal/sep-13-big-bad-wolf-nocal-1920x1440.jpg
135 http://files.smashingmagazine.com/wallpapers/sep-13/big-bad-wolf/nocal/sep-13-big-bad-wolf-nocal-2560x1440.jpg
137 http://files.smashingmagazine.com/wallpapers/sep-13/my-dragon-burnt-my-homework/sep-13-my-dragon-burnt-my-homework-full.png
138 http://files.smashingmagazine.com/wallpapers/sep-13/my-dragon-burnt-my-homework/sep-13-my-dragon-burnt-my-homework-preview.png
139 http://files.smashingmagazine.com/wallpapers/sep-13/my-dragon-burnt-my-homework/cal/sep-13-my-dragon-burnt-my-homework-cal-320x480.png
140 http://files.smashingmagazine.com/wallpapers/sep-13/my-dragon-burnt-my-homework/cal/sep-13-my-dragon-burnt-my-homework-cal-1024x768.png
141 http://files.smashingmagazine.com/wallpapers/sep-13/my-dragon-burnt-my-homework/cal/sep-13-my-dragon-burnt-my-homework-cal-1024x1024.png
142 http://files.smashingmagazine.com/wallpapers/sep-13/my-dragon-burnt-my-homework/cal/sep-13-my-dragon-burnt-my-homework-cal-1280x960.png
143 http://files.smashingmagazine.com/wallpapers/sep-13/my-dragon-burnt-my-homework/cal/sep-13-my-dragon-burnt-my-homework-cal-1280x1024.png
144 http://files.smashingmagazine.com/wallpapers/sep-13/my-dragon-burnt-my-homework/cal/sep-13-my-dragon-burnt-my-homework-cal-1400x1050.png
145 http://files.smashingmagazine.com/wallpapers/sep-13/my-dragon-burnt-my-homework/cal/sep-13-my-dragon-burnt-my-homework-cal-1440x900.png
146 http://files.smashingmagazine.com/wallpapers/sep-13/my-dragon-burnt-my-homework/cal/sep-13-my-dragon-burnt-my-homework-cal-1600x1200.png
147 http://files.smashingmagazine.com/wallpapers/sep-13/my-dragon-burnt-my-homework/cal/sep-13-my-dragon-burnt-my-homework-cal-1680x1050.png
148 http://files.smashingmagazine.com/wallpapers/sep-13/my-dragon-burnt-my-homework/cal/sep-13-my-dragon-burnt-my-homework-cal-1680x1200.png
149 http://files.smashingmagazine.com/wallpapers/sep-13/my-dragon-burnt-my-homework/cal/sep-13-my-dragon-burnt-my-homework-cal-1920x1080.png
150 http://files.smashingmagazine.com/wallpapers/sep-13/my-dragon-burnt-my-homework/cal/sep-13-my-dragon-burnt-my-homework-cal-1920x1200.png
151 http://files.smashingmagazine.com/wallpapers/sep-13/my-dragon-burnt-my-homework/cal/sep-13-my-dragon-burnt-my-homework-cal-1920x1440.png
152 http://files.smashingmagazine.com/wallpapers/sep-13/my-dragon-burnt-my-homework/cal/sep-13-my-dragon-burnt-my-homework-cal-2560x1440.png
153 http://files.smashingmagazine.com/wallpapers/sep-13/my-dragon-burnt-my-homework/cal/sep-13-my-dragon-burnt-my-homework-cal-640x960.png
154 http://files.smashingmagazine.com/wallpapers/sep-13/my-dragon-burnt-my-homework/cal/sep-13-my-dragon-burnt-my-homework-cal-1366x768.png
155 http://files.smashingmagazine.com/wallpapers/sep-13/my-dragon-burnt-my-homework/cal/sep-13-my-dragon-burnt-my-homework-cal-1600x1050.png
156 http://files.smashingmagazine.com/wallpapers/sep-13/my-dragon-burnt-my-homework/cal/sep-13-my-dragon-burnt-my-homework-cal-2880x1800.png
157 http://files.smashingmagazine.com/wallpapers/sep-13/my-dragon-burnt-my-homework/nocal/sep-13-my-dragon-burnt-my-homework-nocal-320x480.png
158 http://files.smashingmagazine.com/wallpapers/sep-13/my-dragon-burnt-my-homework/nocal/sep-13-my-dragon-burnt-my-homework-nocal-1024x768.png
159 http://files.smashingmagazine.com/wallpapers/sep-13/my-dragon-burnt-my-homework/nocal/sep-13-my-dragon-burnt-my-homework-nocal-1024x1024.png
160 http://files.smashingmagazine.com/wallpapers/sep-13/my-dragon-burnt-my-homework/nocal/sep-13-my-dragon-burnt-my-homework-nocal-1280x960.png
161 http://files.smashingmagazine.com/wallpapers/sep-13/my-dragon-burnt-my-homework/nocal/sep-13-my-dragon-burnt-my-homework-nocal-1280x1024.png
162 http://files.smashingmagazine.com/wallpapers/sep-13/my-dragon-burnt-my-homework/nocal/sep-13-my-dragon-burnt-my-homework-nocal-1400x1050.png
163 http://files.smashingmagazine.com/wallpapers/sep-13/my-dragon-burnt-my-homework/nocal/sep-13-my-dragon-burnt-my-homework-nocal-1440x900.png
164 http://files.smashingmagazine.com/wallpapers/sep-13/my-dragon-burnt-my-homework/nocal/sep-13-my-dragon-burnt-my-homework-nocal-1600x1200.png
165 http://files.smashingmagazine.com/wallpapers/sep-13/my-dragon-burnt-my-homework/nocal/sep-13-my-dragon-burnt-my-homework-nocal-1680x1050.png
166 http://files.smashingmagazine.com/wallpapers/sep-13/my-dragon-burnt-my-homework/nocal/sep-13-my-dragon-burnt-my-homework-nocal-1680x1200.png
167 http://files.smashingmagazine.com/wallpapers/sep-13/my-dragon-burnt-my-homework/nocal/sep-13-my-dragon-burnt-my-homework-nocal-1920x1080.png
168 http://files.smashingmagazine.com/wallpapers/sep-13/my-dragon-burnt-my-homework/nocal/sep-13-my-dragon-burnt-my-homework-nocal-1920x1200.png
169 http://files.smashingmagazine.com/wallpapers/sep-13/my-dragon-burnt-my-homework/nocal/sep-13-my-dragon-burnt-my-homework-nocal-1920x1440.png
170 http://files.smashingmagazine.com/wallpapers/sep-13/my-dragon-burnt-my-homework/nocal/sep-13-my-dragon-burnt-my-homework-nocal-2560x1440.png
171 http://files.smashingmagazine.com/wallpapers/sep-13/my-dragon-burnt-my-homework/nocal/sep-13-my-dragon-burnt-my-homework-nocal-640x960.png
172 http://files.smashingmagazine.com/wallpapers/sep-13/my-dragon-burnt-my-homework/nocal/sep-13-my-dragon-burnt-my-homework-nocal-1366x768.png
173 http://files.smashingmagazine.com/wallpapers/sep-13/my-dragon-burnt-my-homework/nocal/sep-13-my-dragon-burnt-my-homework-nocal-1600x1050.png
174 http://files.smashingmagazine.com/wallpapers/sep-13/my-dragon-burnt-my-homework/nocal/sep-13-my-dragon-burnt-my-homework-nocal-2880x1800.png
176 http://files.smashingmagazine.com/wallpapers/sep-13/back-to-school-ekweb/sep-13-back-to-school-ekweb-full.png
177 http://files.smashingmagazine.com/wallpapers/sep-13/back-to-school-ekweb/sep-13-back-to-school-ekweb-preview.png
178 http://files.smashingmagazine.com/wallpapers/sep-13/back-to-school-ekweb/cal/sep-13-back-to-school-ekweb-cal-800x480.png
179 http://files.smashingmagazine.com/wallpapers/sep-13/back-to-school-ekweb/cal/sep-13-back-to-school-ekweb-cal-1024x768.png
180 http://files.smashingmagazine.com/wallpapers/sep-13/back-to-school-ekweb/cal/sep-13-back-to-school-ekweb-cal-2560x1440.png
181 http://files.smashingmagazine.com/wallpapers/sep-13/back-to-school-ekweb/nocal/sep-13-back-to-school-ekweb-nocal-800x480.png
182 http://files.smashingmagazine.com/wallpapers/sep-13/back-to-school-ekweb/nocal/sep-13-back-to-school-ekweb-nocal-1024x768.png
183 http://files.smashingmagazine.com/wallpapers/sep-13/back-to-school-ekweb/nocal/sep-13-back-to-school-ekweb-nocal-2560x1440.png
187 http://files.smashingmagazine.com/wallpapers/sep-13/number-9/cal/sep-13-number-9-cal-320x480.png
188 http://files.smashingmagazine.com/wallpapers/sep-13/number-9/cal/sep-13-number-9-cal-640x480.png
189 http://files.smashingmagazine.com/wallpapers/sep-13/number-9/cal/sep-13-number-9-cal-800x480.png
190 http://files.smashingmagazine.com/wallpapers/sep-13/number-9/cal/sep-13-number-9-cal-800x600.png
191 http://files.smashingmagazine.com/wallpapers/sep-13/number-9/cal/sep-13-number-9-cal-1024x768.png
192 http://files.smashingmagazine.com/wallpapers/sep-13/number-9/cal/sep-13-number-9-cal-1024x1024.png
193 http://files.smashingmagazine.com/wallpapers/sep-13/number-9/cal/sep-13-number-9-cal-1152x864.png
194 http://files.smashingmagazine.com/wallpapers/sep-13/number-9/cal/sep-13-number-9-cal-1280x720.png
195 http://files.smashingmagazine.com/wallpapers/sep-13/number-9/cal/sep-13-number-9-cal-1280x800.png
196 http://files.smashingmagazine.com/wallpapers/sep-13/number-9/cal/sep-13-number-9-cal-1280x960.png
197 http://files.smashingmagazine.com/wallpapers/sep-13/number-9/cal/sep-13-number-9-cal-1280x1024.png
198 http://files.smashingmagazine.com/wallpapers/sep-13/number-9/cal/sep-13-number-9-cal-1400x1050.png
199 http://files.smashingmagazine.com/wallpapers/sep-13/number-9/cal/sep-13-number-9-cal-1440x900.png
200 http://files.smashingmagazine.com/wallpapers/sep-13/number-9/cal/sep-13-number-9-cal-1600x1200.png
201 http://files.smashingmagazine.com/wallpapers/sep-13/number-9/cal/sep-13-number-9-cal-1680x1050.png
202 http://files.smashingmagazine.com/wallpapers/sep-13/number-9/cal/sep-13-number-9-cal-1680x1200.png
203 http://files.smashingmagazine.com/wallpapers/sep-13/number-9/cal/sep-13-number-9-cal-1920x1080.png
204 http://files.smashingmagazine.com/wallpapers/sep-13/number-9/cal/sep-13-number-9-cal-1920x1200.png
205 http://files.smashingmagazine.com/wallpapers/sep-13/number-9/cal/sep-13-number-9-cal-1920x1440.png
206 http://files.smashingmagazine.com/wallpapers/sep-13/number-9/cal/sep-13-number-9-cal-2560x1440.png
207 http://files.smashingmagazine.com/wallpapers/sep-13/number-9/nocal/sep-13-number-9-nocal-320x480.png
208 http://files.smashingmagazine.com/wallpapers/sep-13/number-9/nocal/sep-13-number-9-nocal-640x480.png
209 http://files.smashingmagazine.com/wallpapers/sep-13/number-9/nocal/sep-13-number-9-nocal-800x480.png
210 http://files.smashingmagazine.com/wallpapers/sep-13/number-9/nocal/sep-13-number-9-nocal-800x600.png
211 http://files.smashingmagazine.com/wallpapers/sep-13/number-9/nocal/sep-13-number-9-nocal-1024x768.png
212 http://files.smashingmagazine.com/wallpapers/sep-13/number-9/nocal/sep-13-number-9-nocal-1024x1024.png
213 http://files.smashingmagazine.com/wallpapers/sep-13/number-9/nocal/sep-13-number-9-nocal-1152x864.png
214 http://files.smashingmagazine.com/wallpapers/sep-13/number-9/nocal/sep-13-number-9-nocal-1280x720.png
215 http://files.smashingmagazine.com/wallpapers/sep-13/number-9/nocal/sep-13-number-9-nocal-1280x800.png
216 http://files.smashingmagazine.com/wallpapers/sep-13/number-9/nocal/sep-13-number-9-nocal-1280x960.png
217 http://files.smashingmagazine.com/wallpapers/sep-13/number-9/nocal/sep-13-number-9-nocal-1280x1024.png
218 http://files.smashingmagazine.com/wallpapers/sep-13/number-9/nocal/sep-13-number-9-nocal-1400x1050.png
219 http://files.smashingmagazine.com/wallpapers/sep-13/number-9/nocal/sep-13-number-9-nocal-1440x900.png
220 http://files.smashingmagazine.com/wallpapers/sep-13/number-9/nocal/sep-13-number-9-nocal-1600x1200.png
221 http://files.smashingmagazine.com/wallpapers/sep-13/number-9/nocal/sep-13-number-9-nocal-1680x1050.png
222 http://files.smashingmagazine.com/wallpapers/sep-13/number-9/nocal/sep-13-number-9-nocal-1680x1200.png
223 http://files.smashingmagazine.com/wallpapers/sep-13/number-9/nocal/sep-13-number-9-nocal-1920x1080.png
224 http://files.smashingmagazine.com/wallpapers/sep-13/number-9/nocal/sep-13-number-9-nocal-1920x1200.png
225 http://files.smashingmagazine.com/wallpapers/sep-13/number-9/nocal/sep-13-number-9-nocal-1920x1440.png
226 http://files.smashingmagazine.com/wallpapers/sep-13/number-9/nocal/sep-13-number-9-nocal-2560x1440.png
230 http://files.smashingmagazine.com/wallpapers/sep-13/dream-big/cal/sep-13-dream-big-cal-320x480.jpg
231 http://files.smashingmagazine.com/wallpapers/sep-13/dream-big/cal/sep-13-dream-big-cal-1024x768.jpg
232 http://files.smashingmagazine.com/wallpapers/sep-13/dream-big/cal/sep-13-dream-big-cal-1152x864.jpg
233 http://files.smashingmagazine.com/wallpapers/sep-13/dream-big/cal/sep-13-dream-big-cal-1280x800.jpg
234 http://files.smashingmagazine.com/wallpapers/sep-13/dream-big/cal/sep-13-dream-big-cal-1280x960.jpg
235 http://files.smashingmagazine.com/wallpapers/sep-13/dream-big/cal/sep-13-dream-big-cal-1400x1050.jpg
236 http://files.smashingmagazine.com/wallpapers/sep-13/dream-big/cal/sep-13-dream-big-cal-1440x900.jpg
237 http://files.smashingmagazine.com/wallpapers/sep-13/dream-big/cal/sep-13-dream-big-cal-1600x1200.jpg
238 http://files.smashingmagazine.com/wallpapers/sep-13/dream-big/cal/sep-13-dream-big-cal-1680x1050.jpg
239 http://files.smashingmagazine.com/wallpapers/sep-13/dream-big/cal/sep-13-dream-big-cal-1920x1080.jpg
240 http://files.smashingmagazine.com/wallpapers/sep-13/dream-big/cal/sep-13-dream-big-cal-1920x1200.jpg
241 http://files.smashingmagazine.com/wallpapers/sep-13/dream-big/cal/sep-13-dream-big-cal-2560x1440.jpg
242 http://files.smashingmagazine.com/wallpapers/sep-13/dream-big/nocal/sep-13-dream-big-nocal-320x480.jpg
243 http://files.smashingmagazine.com/wallpapers/sep-13/dream-big/nocal/sep-13-dream-big-nocal-1024x768.jpg
244 http://files.smashingmagazine.com/wallpapers/sep-13/dream-big/nocal/sep-13-dream-big-nocal-1152x864.jpg
245 http://files.smashingmagazine.com/wallpapers/sep-13/dream-big/nocal/sep-13-dream-big-nocal-1280x800.jpg
246 http://files.smashingmagazine.com/wallpapers/sep-13/dream-big/nocal/sep-13-dream-big-nocal-1280x960.jpg
247 http://files.smashingmagazine.com/wallpapers/sep-13/dream-big/nocal/sep-13-dream-big-nocal-1400x1050.jpg
248 http://files.smashingmagazine.com/wallpapers/sep-13/dream-big/nocal/sep-13-dream-big-nocal-1440x900.jpg
249 http://files.smashingmagazine.com/wallpapers/sep-13/dream-big/nocal/sep-13-dream-big-nocal-1600x1200.jpg
250 http://files.smashingmagazine.com/wallpapers/sep-13/dream-big/nocal/sep-13-dream-big-nocal-1680x1050.jpg
251 http://files.smashingmagazine.com/wallpapers/sep-13/dream-big/nocal/sep-13-dream-big-nocal-1920x1080.jpg
252 http://files.smashingmagazine.com/wallpapers/sep-13/dream-big/nocal/sep-13-dream-big-nocal-1920x1200.jpg
253 http://files.smashingmagazine.com/wallpapers/sep-13/dream-big/nocal/sep-13-dream-big-nocal-2560x1440.jpg
255 http://files.smashingmagazine.com/wallpapers/sep-13/colors-of-september/sep-13-colors-of-september-full.jpg
256 http://files.smashingmagazine.com/wallpapers/sep-13/colors-of-september/sep-13-colors-of-september-preview.jpg
257 http://files.smashingmagazine.com/wallpapers/sep-13/colors-of-september/cal/sep-13-colors-of-september-cal-320x480.jpg
258 http://files.smashingmagazine.com/wallpapers/sep-13/colors-of-september/cal/sep-13-colors-of-september-cal-1024x768.jpg
259 http://files.smashingmagazine.com/wallpapers/sep-13/colors-of-september/cal/sep-13-colors-of-september-cal-1024x1024.jpg
260 http://files.smashingmagazine.com/wallpapers/sep-13/colors-of-september/cal/sep-13-colors-of-september-cal-1280x800.jpg
261 http://files.smashingmagazine.com/wallpapers/sep-13/colors-of-september/cal/sep-13-colors-of-september-cal-1280x1024.jpg
262 http://files.smashingmagazine.com/wallpapers/sep-13/colors-of-september/cal/sep-13-colors-of-september-cal-1440x900.jpg
263 http://files.smashingmagazine.com/wallpapers/sep-13/colors-of-september/cal/sep-13-colors-of-september-cal-1680x1050.jpg
264 http://files.smashingmagazine.com/wallpapers/sep-13/colors-of-september/cal/sep-13-colors-of-september-cal-1920x1080.jpg
265 http://files.smashingmagazine.com/wallpapers/sep-13/colors-of-september/cal/sep-13-colors-of-september-cal-2560x1440.jpg
266 http://files.smashingmagazine.com/wallpapers/sep-13/colors-of-september/nocal/sep-13-colors-of-september-nocal-320x480.jpg
267 http://files.smashingmagazine.com/wallpapers/sep-13/colors-of-september/nocal/sep-13-colors-of-september-nocal-1024x768.jpg
268 http://files.smashingmagazine.com/wallpapers/sep-13/colors-of-september/nocal/sep-13-colors-of-september-nocal-1024x1024.jpg
269 http://files.smashingmagazine.com/wallpapers/sep-13/colors-of-september/nocal/sep-13-colors-of-september-nocal-1280x800.jpg
270 http://files.smashingmagazine.com/wallpapers/sep-13/colors-of-september/nocal/sep-13-colors-of-september-nocal-1280x1024.jpg
271 http://files.smashingmagazine.com/wallpapers/sep-13/colors-of-september/nocal/sep-13-colors-of-september-nocal-1440x900.jpg
272 http://files.smashingmagazine.com/wallpapers/sep-13/colors-of-september/nocal/sep-13-colors-of-september-nocal-1680x1050.jpg
273 http://files.smashingmagazine.com/wallpapers/sep-13/colors-of-september/nocal/sep-13-colors-of-september-nocal-1920x1080.jpg
274 http://files.smashingmagazine.com/wallpapers/sep-13/colors-of-september/nocal/sep-13-colors-of-september-nocal-2560x1440.jpg
276 http://files.smashingmagazine.com/wallpapers/sep-13/when-summer-falls/sep-13-when-summer-falls-full.jpg
277 http://files.smashingmagazine.com/wallpapers/sep-13/when-summer-falls/sep-13-when-summer-falls-preview.jpg
278 http://files.smashingmagazine.com/wallpapers/sep-13/when-summer-falls/cal/sep-13-when-summer-falls-cal-640x480.jpg
279 http://files.smashingmagazine.com/wallpapers/sep-13/when-summer-falls/cal/sep-13-when-summer-falls-cal-1920x1080.jpg
280 http://files.smashingmagazine.com/wallpapers/sep-13/when-summer-falls/cal/sep-13-when-summer-falls-cal-1920x1440.jpg
281 http://files.smashingmagazine.com/wallpapers/sep-13/when-summer-falls/cal/sep-13-when-summer-falls-cal-2560x1440.jpg
282 http://files.smashingmagazine.com/wallpapers/sep-13/when-summer-falls/nocal/sep-13-when-summer-falls-nocal-2560x1440.jpg
284 http://files.smashingmagazine.com/wallpapers/sep-13/rain-in-the-city/sep-13-rain-in-the-city-full.jpg
285 http://files.smashingmagazine.com/wallpapers/sep-13/rain-in-the-city/sep-13-rain-in-the-city-preview.jpg
286 http://files.smashingmagazine.com/wallpapers/sep-13/rain-in-the-city/cal/sep-13-rain-in-the-city-cal-1280x720.jpg
287 http://files.smashingmagazine.com/wallpapers/sep-13/rain-in-the-city/cal/sep-13-rain-in-the-city-cal-1280x800.jpg
288 http://files.smashingmagazine.com/wallpapers/sep-13/rain-in-the-city/cal/sep-13-rain-in-the-city-cal-1440x900.jpg
289 http://files.smashingmagazine.com/wallpapers/sep-13/rain-in-the-city/cal/sep-13-rain-in-the-city-cal-1680x1050.jpg
290 http://files.smashingmagazine.com/wallpapers/sep-13/rain-in-the-city/cal/sep-13-rain-in-the-city-cal-1920x1080.jpg
291 http://files.smashingmagazine.com/wallpapers/sep-13/rain-in-the-city/cal/sep-13-rain-in-the-city-cal-1920x1200.jpg
292 http://files.smashingmagazine.com/wallpapers/sep-13/rain-in-the-city/cal/sep-13-rain-in-the-city-cal-2560x1440.jpg
293 http://files.smashingmagazine.com/wallpapers/sep-13/rain-in-the-city/cal/sep-13-rain-in-the-city-cal-2880x1800.jpg
294 http://files.smashingmagazine.com/wallpapers/sep-13/rain-in-the-city/cal/sep-13-rain-in-the-city-cal-2240x1400.jpg
295 http://files.smashingmagazine.com/wallpapers/sep-13/rain-in-the-city/cal/sep-13-rain-in-the-city-cal-1600x1000.jpg
296 http://files.smashingmagazine.com/wallpapers/sep-13/rain-in-the-city/cal/sep-13-rain-in-the-city-cal-2560x1600.jpg
297 http://files.smashingmagazine.com/wallpapers/sep-13/rain-in-the-city/cal/sep-13-rain-in-the-city-cal-1600x900.jpg
298 http://files.smashingmagazine.com/wallpapers/sep-13/rain-in-the-city/nocal/sep-13-rain-in-the-city-nocal-1280x720.jpg
299 http://files.smashingmagazine.com/wallpapers/sep-13/rain-in-the-city/nocal/sep-13-rain-in-the-city-nocal-1280x800.jpg
300 http://files.smashingmagazine.com/wallpapers/sep-13/rain-in-the-city/nocal/sep-13-rain-in-the-city-nocal-1440x900.jpg
301 http://files.smashingmagazine.com/wallpapers/sep-13/rain-in-the-city/nocal/sep-13-rain-in-the-city-nocal-1680x1050.jpg
302 http://files.smashingmagazine.com/wallpapers/sep-13/rain-in-the-city/nocal/sep-13-rain-in-the-city-nocal-1920x1080.jpg
303 http://files.smashingmagazine.com/wallpapers/sep-13/rain-in-the-city/nocal/sep-13-rain-in-the-city-nocal-1920x1200.jpg
304 http://files.smashingmagazine.com/wallpapers/sep-13/rain-in-the-city/nocal/sep-13-rain-in-the-city-nocal-2560x1440.jpg
305 http://files.smashingmagazine.com/wallpapers/sep-13/rain-in-the-city/nocal/sep-13-rain-in-the-city-nocal-2880x1800.jpg
306 http://files.smashingmagazine.com/wallpapers/sep-13/rain-in-the-city/nocal/sep-13-rain-in-the-city-nocal-2240x1400.jpg
307 http://files.smashingmagazine.com/wallpapers/sep-13/rain-in-the-city/nocal/sep-13-rain-in-the-city-nocal-1600x1000.jpg
308 http://files.smashingmagazine.com/wallpapers/sep-13/rain-in-the-city/nocal/sep-13-rain-in-the-city-nocal-2560x1600.jpg
309 http://files.smashingmagazine.com/wallpapers/sep-13/rain-in-the-city/nocal/sep-13-rain-in-the-city-nocal-1600x900.jpg
311 http://files.smashingmagazine.com/wallpapers/sep-13/meet-the-bulbs/sep-13-meet-the-bulbs-full.png
312 http://files.smashingmagazine.com/wallpapers/sep-13/meet-the-bulbs/sep-13-meet-the-bulbs-preview.png
313 http://files.smashingmagazine.com/wallpapers/sep-13/meet-the-bulbs/cal/sep-13-meet-the-bulbs-cal-320x480.png
314 http://files.smashingmagazine.com/wallpapers/sep-13/meet-the-bulbs/cal/sep-13-meet-the-bulbs-cal-640x480.png
315 http://files.smashingmagazine.com/wallpapers/sep-13/meet-the-bulbs/cal/sep-13-meet-the-bulbs-cal-800x480.png
316 http://files.smashingmagazine.com/wallpapers/sep-13/meet-the-bulbs/cal/sep-13-meet-the-bulbs-cal-800x600.png
317 http://files.smashingmagazine.com/wallpapers/sep-13/meet-the-bulbs/cal/sep-13-meet-the-bulbs-cal-1024x768.png
318 http://files.smashingmagazine.com/wallpapers/sep-13/meet-the-bulbs/cal/sep-13-meet-the-bulbs-cal-1024x1024.png
319 http://files.smashingmagazine.com/wallpapers/sep-13/meet-the-bulbs/cal/sep-13-meet-the-bulbs-cal-1152x864.png
320 http://files.smashingmagazine.com/wallpapers/sep-13/meet-the-bulbs/cal/sep-13-meet-the-bulbs-cal-1280x720.png
321 http://files.smashingmagazine.com/wallpapers/sep-13/meet-the-bulbs/cal/sep-13-meet-the-bulbs-cal-1280x800.png
322 http://files.smashingmagazine.com/wallpapers/sep-13/meet-the-bulbs/cal/sep-13-meet-the-bulbs-cal-1280x960.png
323 http://files.smashingmagazine.com/wallpapers/sep-13/meet-the-bulbs/cal/sep-13-meet-the-bulbs-cal-1280x1024.png
324 http://files.smashingmagazine.com/wallpapers/sep-13/meet-the-bulbs/cal/sep-13-meet-the-bulbs-cal-1400x1050.png
325 http://files.smashingmagazine.com/wallpapers/sep-13/meet-the-bulbs/cal/sep-13-meet-the-bulbs-cal-1440x900.png
326 http://files.smashingmagazine.com/wallpapers/sep-13/meet-the-bulbs/cal/sep-13-meet-the-bulbs-cal-1600x1200.png
327 http://files.smashingmagazine.com/wallpapers/sep-13/meet-the-bulbs/cal/sep-13-meet-the-bulbs-cal-1680x1050.png
328 http://files.smashingmagazine.com/wallpapers/sep-13/meet-the-bulbs/cal/sep-13-meet-the-bulbs-cal-1680x1200.png
329 http://files.smashingmagazine.com/wallpapers/sep-13/meet-the-bulbs/cal/sep-13-meet-the-bulbs-cal-1920x1080.png
330 http://files.smashingmagazine.com/wallpapers/sep-13/meet-the-bulbs/cal/sep-13-meet-the-bulbs-cal-1920x1200.png
331 http://files.smashingmagazine.com/wallpapers/sep-13/meet-the-bulbs/cal/sep-13-meet-the-bulbs-cal-1920x1440.png
332 http://files.smashingmagazine.com/wallpapers/sep-13/meet-the-bulbs/cal/sep-13-meet-the-bulbs-cal-2560x1440.png
333 http://files.smashingmagazine.com/wallpapers/sep-13/meet-the-bulbs/nocal/sep-13-meet-the-bulbs-nocal-320x480.png
334 http://files.smashingmagazine.com/wallpapers/sep-13/meet-the-bulbs/nocal/sep-13-meet-the-bulbs-nocal-640x480.png
335 http://files.smashingmagazine.com/wallpapers/sep-13/meet-the-bulbs/nocal/sep-13-meet-the-bulbs-nocal-800x480.png
336 http://files.smashingmagazine.com/wallpapers/sep-13/meet-the-bulbs/nocal/sep-13-meet-the-bulbs-nocal-800x600.png
337 http://files.smashingmagazine.com/wallpapers/sep-13/meet-the-bulbs/nocal/sep-13-meet-the-bulbs-nocal-1024x768.png
338 http://files.smashingmagazine.com/wallpapers/sep-13/meet-the-bulbs/nocal/sep-13-meet-the-bulbs-nocal-1024x1024.png
339 http://files.smashingmagazine.com/wallpapers/sep-13/meet-the-bulbs/nocal/sep-13-meet-the-bulbs-nocal-1152x864.png
340 http://files.smashingmagazine.com/wallpapers/sep-13/meet-the-bulbs/nocal/sep-13-meet-the-bulbs-nocal-1280x720.png
341 http://files.smashingmagazine.com/wallpapers/sep-13/meet-the-bulbs/nocal/sep-13-meet-the-bulbs-nocal-1280x800.png
342 http://files.smashingmagazine.com/wallpapers/sep-13/meet-the-bulbs/nocal/sep-13-meet-the-bulbs-nocal-1280x960.png
343 http://files.smashingmagazine.com/wallpapers/sep-13/meet-the-bulbs/nocal/sep-13-meet-the-bulbs-nocal-1280x1024.png
344 http://files.smashingmagazine.com/wallpapers/sep-13/meet-the-bulbs/nocal/sep-13-meet-the-bulbs-nocal-1400x1050.png
345 http://files.smashingmagazine.com/wallpapers/sep-13/meet-the-bulbs/nocal/sep-13-meet-the-bulbs-nocal-1440x900.png
346 http://files.smashingmagazine.com/wallpapers/sep-13/meet-the-bulbs/nocal/sep-13-meet-the-bulbs-nocal-1600x1200.png
347 http://files.smashingmagazine.com/wallpapers/sep-13/meet-the-bulbs/nocal/sep-13-meet-the-bulbs-nocal-1680x1050.png
348 http://files.smashingmagazine.com/wallpapers/sep-13/meet-the-bulbs/nocal/sep-13-meet-the-bulbs-nocal-1680x1200.png
349 http://files.smashingmagazine.com/wallpapers/sep-13/meet-the-bulbs/nocal/sep-13-meet-the-bulbs-nocal-1920x1080.png
350 http://files.smashingmagazine.com/wallpapers/sep-13/meet-the-bulbs/nocal/sep-13-meet-the-bulbs-nocal-1920x1200.png
351 http://files.smashingmagazine.com/wallpapers/sep-13/meet-the-bulbs/nocal/sep-13-meet-the-bulbs-nocal-1920x1440.png
352 http://files.smashingmagazine.com/wallpapers/sep-13/meet-the-bulbs/nocal/sep-13-meet-the-bulbs-nocal-2560x1440.png
354 http://files.smashingmagazine.com/wallpapers/sep-13/adventurous-summer-schooling/sep-13-adventurous-summer-schooling-full.png
355 http://files.smashingmagazine.com/wallpapers/sep-13/adventurous-summer-schooling/sep-13-adventurous-summer-schooling-preview.png
356 http://files.smashingmagazine.com/wallpapers/sep-13/adventurous-summer-schooling/cal/sep-13-adventurous-summer-schooling-cal-320x480.png
357 http://files.smashingmagazine.com/wallpapers/sep-13/adventurous-summer-schooling/cal/sep-13-adventurous-summer-schooling-cal-640x480.png
358 http://files.smashingmagazine.com/wallpapers/sep-13/adventurous-summer-schooling/cal/sep-13-adventurous-summer-schooling-cal-800x480.png
359 http://files.smashingmagazine.com/wallpapers/sep-13/adventurous-summer-schooling/cal/sep-13-adventurous-summer-schooling-cal-800x600.png
360 http://files.smashingmagazine.com/wallpapers/sep-13/adventurous-summer-schooling/cal/sep-13-adventurous-summer-schooling-cal-1024x768.png
361 http://files.smashingmagazine.com/wallpapers/sep-13/adventurous-summer-schooling/cal/sep-13-adventurous-summer-schooling-cal-1024x1024.png
362 http://files.smashingmagazine.com/wallpapers/sep-13/adventurous-summer-schooling/cal/sep-13-adventurous-summer-schooling-cal-1152x864.png
363 http://files.smashingmagazine.com/wallpapers/sep-13/adventurous-summer-schooling/cal/sep-13-adventurous-summer-schooling-cal-1280x720.png
364 http://files.smashingmagazine.com/wallpapers/sep-13/adventurous-summer-schooling/cal/sep-13-adventurous-summer-schooling-cal-1280x800.png
365 http://files.smashingmagazine.com/wallpapers/sep-13/adventurous-summer-schooling/cal/sep-13-adventurous-summer-schooling-cal-1280x960.png
366 http://files.smashingmagazine.com/wallpapers/sep-13/adventurous-summer-schooling/cal/sep-13-adventurous-summer-schooling-cal-1280x1024.png
367 http://files.smashingmagazine.com/wallpapers/sep-13/adventurous-summer-schooling/cal/sep-13-adventurous-summer-schooling-cal-1400x1050.png
368 http://files.smashingmagazine.com/wallpapers/sep-13/adventurous-summer-schooling/cal/sep-13-adventurous-summer-schooling-cal-1440x900.png
369 http://files.smashingmagazine.com/wallpapers/sep-13/adventurous-summer-schooling/cal/sep-13-adventurous-summer-schooling-cal-1600x1200.png
370 http://files.smashingmagazine.com/wallpapers/sep-13/adventurous-summer-schooling/cal/sep-13-adventurous-summer-schooling-cal-1680x1050.png
371 http://files.smashingmagazine.com/wallpapers/sep-13/adventurous-summer-schooling/cal/sep-13-adventurous-summer-schooling-cal-1680x1200.png
372 http://files.smashingmagazine.com/wallpapers/sep-13/adventurous-summer-schooling/cal/sep-13-adventurous-summer-schooling-cal-1920x1080.png
373 http://files.smashingmagazine.com/wallpapers/sep-13/adventurous-summer-schooling/cal/sep-13-adventurous-summer-schooling-cal-1920x1200.png
374 http://files.smashingmagazine.com/wallpapers/sep-13/adventurous-summer-schooling/cal/sep-13-adventurous-summer-schooling-cal-1920x1440.png
375 http://files.smashingmagazine.com/wallpapers/sep-13/adventurous-summer-schooling/cal/sep-13-adventurous-summer-schooling-cal-2560x1440.png
376 http://files.smashingmagazine.com/wallpapers/sep-13/adventurous-summer-schooling/nocal/sep-13-adventurous-summer-schooling-nocal-320x480.png
377 http://files.smashingmagazine.com/wallpapers/sep-13/adventurous-summer-schooling/nocal/sep-13-adventurous-summer-schooling-nocal-640x480.png
378 http://files.smashingmagazine.com/wallpapers/sep-13/adventurous-summer-schooling/nocal/sep-13-adventurous-summer-schooling-nocal-800x480.png
379 http://files.smashingmagazine.com/wallpapers/sep-13/adventurous-summer-schooling/nocal/sep-13-adventurous-summer-schooling-nocal-800x600.png
380 http://files.smashingmagazine.com/wallpapers/sep-13/adventurous-summer-schooling/nocal/sep-13-adventurous-summer-schooling-nocal-1024x768.png
381 http://files.smashingmagazine.com/wallpapers/sep-13/adventurous-summer-schooling/nocal/sep-13-adventurous-summer-schooling-nocal-1024x1024.png
382 http://files.smashingmagazine.com/wallpapers/sep-13/adventurous-summer-schooling/nocal/sep-13-adventurous-summer-schooling-nocal-1152x864.png
383 http://files.smashingmagazine.com/wallpapers/sep-13/adventurous-summer-schooling/nocal/sep-13-adventurous-summer-schooling-nocal-1280x720.png
384 http://files.smashingmagazine.com/wallpapers/sep-13/adventurous-summer-schooling/nocal/sep-13-adventurous-summer-schooling-nocal-1280x800.png
385 http://files.smashingmagazine.com/wallpapers/sep-13/adventurous-summer-schooling/nocal/sep-13-adventurous-summer-schooling-nocal-1280x960.png
386 http://files.smashingmagazine.com/wallpapers/sep-13/adventurous-summer-schooling/nocal/sep-13-adventurous-summer-schooling-nocal-1280x1024.png
387 http://files.smashingmagazine.com/wallpapers/sep-13/adventurous-summer-schooling/nocal/sep-13-adventurous-summer-schooling-nocal-1400x1050.png
388 http://files.smashingmagazine.com/wallpapers/sep-13/adventurous-summer-schooling/nocal/sep-13-adventurous-summer-schooling-nocal-1440x900.png
389 http://files.smashingmagazine.com/wallpapers/sep-13/adventurous-summer-schooling/nocal/sep-13-adventurous-summer-schooling-nocal-1600x1200.png
390 http://files.smashingmagazine.com/wallpapers/sep-13/adventurous-summer-schooling/nocal/sep-13-adventurous-summer-schooling-nocal-1680x1050.png
391 http://files.smashingmagazine.com/wallpapers/sep-13/adventurous-summer-schooling/nocal/sep-13-adventurous-summer-schooling-nocal-1680x1200.png
392 http://files.smashingmagazine.com/wallpapers/sep-13/adventurous-summer-schooling/nocal/sep-13-adventurous-summer-schooling-nocal-1920x1080.png
393 http://files.smashingmagazine.com/wallpapers/sep-13/adventurous-summer-schooling/nocal/sep-13-adventurous-summer-schooling-nocal-1920x1200.png
394 http://files.smashingmagazine.com/wallpapers/sep-13/adventurous-summer-schooling/nocal/sep-13-adventurous-summer-schooling-nocal-1920x1440.png
395 http://files.smashingmagazine.com/wallpapers/sep-13/adventurous-summer-schooling/nocal/sep-13-adventurous-summer-schooling-nocal-2560x1440.png
397 http://files.smashingmagazine.com/wallpapers/sep-13/back-to-the-grind/sep-13-back-to-the-grind-full.jpg
398 http://files.smashingmagazine.com/wallpapers/sep-13/back-to-the-grind/sep-13-back-to-the-grind-preview.jpg
399 http://files.smashingmagazine.com/wallpapers/sep-13/back-to-the-grind/cal/sep-13-back-to-the-grind-cal-1024x768.jpg
400 http://files.smashingmagazine.com/wallpapers/sep-13/back-to-the-grind/cal/sep-13-back-to-the-grind-cal-1152x864.jpg
401 http://files.smashingmagazine.com/wallpapers/sep-13/back-to-the-grind/cal/sep-13-back-to-the-grind-cal-1280x720.jpg
402 http://files.smashingmagazine.com/wallpapers/sep-13/back-to-the-grind/cal/sep-13-back-to-the-grind-cal-1280x800.jpg
403 http://files.smashingmagazine.com/wallpapers/sep-13/back-to-the-grind/cal/sep-13-back-to-the-grind-cal-1440x900.jpg
404 http://files.smashingmagazine.com/wallpapers/sep-13/back-to-the-grind/cal/sep-13-back-to-the-grind-cal-1680x1050.jpg
405 http://files.smashingmagazine.com/wallpapers/sep-13/back-to-the-grind/cal/sep-13-back-to-the-grind-cal-1920x1080.jpg
406 http://files.smashingmagazine.com/wallpapers/sep-13/back-to-the-grind/cal/sep-13-back-to-the-grind-cal-2560x1440.jpg
407 http://files.smashingmagazine.com/wallpapers/sep-13/back-to-the-grind/nocal/sep-13-back-to-the-grind-nocal-1024x768.jpg
408 http://files.smashingmagazine.com/wallpapers/sep-13/back-to-the-grind/nocal/sep-13-back-to-the-grind-nocal-1152x864.jpg
409 http://files.smashingmagazine.com/wallpapers/sep-13/back-to-the-grind/nocal/sep-13-back-to-the-grind-nocal-1280x720.jpg
410 http://files.smashingmagazine.com/wallpapers/sep-13/back-to-the-grind/nocal/sep-13-back-to-the-grind-nocal-1280x800.jpg
411 http://files.smashingmagazine.com/wallpapers/sep-13/back-to-the-grind/nocal/sep-13-back-to-the-grind-nocal-1440x900.jpg
412 http://files.smashingmagazine.com/wallpapers/sep-13/back-to-the-grind/nocal/sep-13-back-to-the-grind-nocal-1680x1050.jpg
413 http://files.smashingmagazine.com/wallpapers/sep-13/back-to-the-grind/nocal/sep-13-back-to-the-grind-nocal-1920x1080.jpg
414 http://files.smashingmagazine.com/wallpapers/sep-13/back-to-the-grind/nocal/sep-13-back-to-the-grind-nocal-2560x1440.jpg
416 http://files.smashingmagazine.com/wallpapers/sep-13/one-september-morning/sep-13-one-september-morning-full.jpg
417 http://files.smashingmagazine.com/wallpapers/sep-13/one-september-morning/sep-13-one-september-morning-preview.jpg
418 http://files.smashingmagazine.com/wallpapers/sep-13/one-september-morning/cal/sep-13-one-september-morning-cal-800x480.jpg
419 http://files.smashingmagazine.com/wallpapers/sep-13/one-september-morning/cal/sep-13-one-september-morning-cal-800x600.jpg
420 http://files.smashingmagazine.com/wallpapers/sep-13/one-september-morning/cal/sep-13-one-september-morning-cal-1024x768.jpg
421 http://files.smashingmagazine.com/wallpapers/sep-13/one-september-morning/cal/sep-13-one-september-morning-cal-1024x1024.jpg
422 http://files.smashingmagazine.com/wallpapers/sep-13/one-september-morning/cal/sep-13-one-september-morning-cal-1152x864.jpg
423 http://files.smashingmagazine.com/wallpapers/sep-13/one-september-morning/cal/sep-13-one-september-morning-cal-1280x720.jpg
424 http://files.smashingmagazine.com/wallpapers/sep-13/one-september-morning/cal/sep-13-one-september-morning-cal-1280x800.jpg
425 http://files.smashingmagazine.com/wallpapers/sep-13/one-september-morning/cal/sep-13-one-september-morning-cal-1280x960.jpg
426 http://files.smashingmagazine.com/wallpapers/sep-13/one-september-morning/cal/sep-13-one-september-morning-cal-1280x1024.jpg
427 http://files.smashingmagazine.com/wallpapers/sep-13/one-september-morning/cal/sep-13-one-september-morning-cal-1400x1050.jpg
428 http://files.smashingmagazine.com/wallpapers/sep-13/one-september-morning/cal/sep-13-one-september-morning-cal-1440x900.jpg
429 http://files.smashingmagazine.com/wallpapers/sep-13/one-september-morning/cal/sep-13-one-september-morning-cal-1600x1200.jpg
430 http://files.smashingmagazine.com/wallpapers/sep-13/one-september-morning/cal/sep-13-one-september-morning-cal-1680x1050.jpg
431 http://files.smashingmagazine.com/wallpapers/sep-13/one-september-morning/cal/sep-13-one-september-morning-cal-1680x1200.jpg
432 http://files.smashingmagazine.com/wallpapers/sep-13/one-september-morning/cal/sep-13-one-september-morning-cal-1920x1080.jpg
433 http://files.smashingmagazine.com/wallpapers/sep-13/one-september-morning/cal/sep-13-one-september-morning-cal-1920x1200.jpg
434 http://files.smashingmagazine.com/wallpapers/sep-13/one-september-morning/cal/sep-13-one-september-morning-cal-1920x1440.jpg
435 http://files.smashingmagazine.com/wallpapers/sep-13/one-september-morning/cal/sep-13-one-september-morning-cal-2560x1440.jpg
436 http://files.smashingmagazine.com/wallpapers/sep-13/one-september-morning/cal/sep-13-one-september-morning-cal-2560x1600.jpg
437 http://files.smashingmagazine.com/wallpapers/sep-13/one-september-morning/nocal/sep-13-one-september-morning-nocal-800x480.jpg
438 http://files.smashingmagazine.com/wallpapers/sep-13/one-september-morning/nocal/sep-13-one-september-morning-nocal-800x600.jpg
439 http://files.smashingmagazine.com/wallpapers/sep-13/one-september-morning/nocal/sep-13-one-september-morning-nocal-1024x768.jpg
440 http://files.smashingmagazine.com/wallpapers/sep-13/one-september-morning/nocal/sep-13-one-september-morning-nocal-1024x1024.jpg
441 http://files.smashingmagazine.com/wallpapers/sep-13/one-september-morning/nocal/sep-13-one-september-morning-nocal-1152x864.jpg
442 http://files.smashingmagazine.com/wallpapers/sep-13/one-september-morning/nocal/sep-13-one-september-morning-nocal-1280x720.jpg
443 http://files.smashingmagazine.com/wallpapers/sep-13/one-september-morning/nocal/sep-13-one-september-morning-nocal-1280x800.jpg
444 http://files.smashingmagazine.com/wallpapers/sep-13/one-september-morning/nocal/sep-13-one-september-morning-nocal-1280x960.jpg
445 http://files.smashingmagazine.com/wallpapers/sep-13/one-september-morning/nocal/sep-13-one-september-morning-nocal-1280x1024.jpg
446 http://files.smashingmagazine.com/wallpapers/sep-13/one-september-morning/nocal/sep-13-one-september-morning-nocal-1400x1050.jpg
447 http://files.smashingmagazine.com/wallpapers/sep-13/one-september-morning/nocal/sep-13-one-september-morning-nocal-1440x900.jpg
448 http://files.smashingmagazine.com/wallpapers/sep-13/one-september-morning/nocal/sep-13-one-september-morning-nocal-1600x1200.jpg
449 http://files.smashingmagazine.com/wallpapers/sep-13/one-september-morning/nocal/sep-13-one-september-morning-nocal-1680x1050.jpg
450 http://files.smashingmagazine.com/wallpapers/sep-13/one-september-morning/nocal/sep-13-one-september-morning-nocal-1680x1200.jpg
451 http://files.smashingmagazine.com/wallpapers/sep-13/one-september-morning/nocal/sep-13-one-september-morning-nocal-1920x1080.jpg
452 http://files.smashingmagazine.com/wallpapers/sep-13/one-september-morning/nocal/sep-13-one-september-morning-nocal-1920x1200.jpg
453 http://files.smashingmagazine.com/wallpapers/sep-13/one-september-morning/nocal/sep-13-one-september-morning-nocal-1920x1440.jpg
454 http://files.smashingmagazine.com/wallpapers/sep-13/one-september-morning/nocal/sep-13-one-september-morning-nocal-2560x1440.jpg
455 http://files.smashingmagazine.com/wallpapers/sep-13/one-september-morning/nocal/sep-13-one-september-morning-nocal-2560x1600.jpg
457 http://files.smashingmagazine.com/wallpapers/sep-13/beyond-the-clouds/sep-13-beyond-the-clouds-full.jpg
458 http://files.smashingmagazine.com/wallpapers/sep-13/beyond-the-clouds/sep-13-beyond-the-clouds-preview.jpg
459 http://files.smashingmagazine.com/wallpapers/sep-13/beyond-the-clouds/cal/sep-13-beyond-the-clouds-cal-320x480.jpg
460 http://files.smashingmagazine.com/wallpapers/sep-13/beyond-the-clouds/cal/sep-13-beyond-the-clouds-cal-640x480.jpg
461 http://files.smashingmagazine.com/wallpapers/sep-13/beyond-the-clouds/cal/sep-13-beyond-the-clouds-cal-800x480.jpg
462 http://files.smashingmagazine.com/wallpapers/sep-13/beyond-the-clouds/cal/sep-13-beyond-the-clouds-cal-800x600.jpg
463 http://files.smashingmagazine.com/wallpapers/sep-13/beyond-the-clouds/cal/sep-13-beyond-the-clouds-cal-1024x768.jpg
464 http://files.smashingmagazine.com/wallpapers/sep-13/beyond-the-clouds/cal/sep-13-beyond-the-clouds-cal-1024x1024.jpg
465 http://files.smashingmagazine.com/wallpapers/sep-13/beyond-the-clouds/cal/sep-13-beyond-the-clouds-cal-1152x864.jpg
466 http://files.smashingmagazine.com/wallpapers/sep-13/beyond-the-clouds/cal/sep-13-beyond-the-clouds-cal-1280x720.jpg
467 http://files.smashingmagazine.com/wallpapers/sep-13/beyond-the-clouds/cal/sep-13-beyond-the-clouds-cal-1280x800.jpg
468 http://files.smashingmagazine.com/wallpapers/sep-13/beyond-the-clouds/cal/sep-13-beyond-the-clouds-cal-1280x960.jpg
469 http://files.smashingmagazine.com/wallpapers/sep-13/beyond-the-clouds/cal/sep-13-beyond-the-clouds-cal-1280x1024.jpg
470 http://files.smashingmagazine.com/wallpapers/sep-13/beyond-the-clouds/cal/sep-13-beyond-the-clouds-cal-1400x1050.jpg
471 http://files.smashingmagazine.com/wallpapers/sep-13/beyond-the-clouds/cal/sep-13-beyond-the-clouds-cal-1440x900.jpg
472 http://files.smashingmagazine.com/wallpapers/sep-13/beyond-the-clouds/cal/sep-13-beyond-the-clouds-cal-1600x1200.jpg
473 http://files.smashingmagazine.com/wallpapers/sep-13/beyond-the-clouds/cal/sep-13-beyond-the-clouds-cal-1680x1050.jpg
474 http://files.smashingmagazine.com/wallpapers/sep-13/beyond-the-clouds/cal/sep-13-beyond-the-clouds-cal-1680x1200.jpg
475 http://files.smashingmagazine.com/wallpapers/sep-13/beyond-the-clouds/cal/sep-13-beyond-the-clouds-cal-1920x1080.jpg
476 http://files.smashingmagazine.com/wallpapers/sep-13/beyond-the-clouds/cal/sep-13-beyond-the-clouds-cal-1920x1200.jpg
477 http://files.smashingmagazine.com/wallpapers/sep-13/beyond-the-clouds/cal/sep-13-beyond-the-clouds-cal-1920x1440.jpg
478 http://files.smashingmagazine.com/wallpapers/sep-13/beyond-the-clouds/cal/sep-13-beyond-the-clouds-cal-2560x1440.jpg
479 http://files.smashingmagazine.com/wallpapers/sep-13/beyond-the-clouds/nocal/sep-13-beyond-the-clouds-nocal-320x480.jpg
480 http://files.smashingmagazine.com/wallpapers/sep-13/beyond-the-clouds/nocal/sep-13-beyond-the-clouds-nocal-640x480.jpg
481 http://files.smashingmagazine.com/wallpapers/sep-13/beyond-the-clouds/nocal/sep-13-beyond-the-clouds-nocal-800x480.jpg
482 http://files.smashingmagazine.com/wallpapers/sep-13/beyond-the-clouds/nocal/sep-13-beyond-the-clouds-nocal-800x600.jpg
483 http://files.smashingmagazine.com/wallpapers/sep-13/beyond-the-clouds/nocal/sep-13-beyond-the-clouds-nocal-1024x768.jpg
484 http://files.smashingmagazine.com/wallpapers/sep-13/beyond-the-clouds/nocal/sep-13-beyond-the-clouds-nocal-1024x1024.jpg
485 http://files.smashingmagazine.com/wallpapers/sep-13/beyond-the-clouds/nocal/sep-13-beyond-the-clouds-nocal-1152x864.jpg
486 http://files.smashingmagazine.com/wallpapers/sep-13/beyond-the-clouds/nocal/sep-13-beyond-the-clouds-nocal-1280x720.jpg
487 http://files.smashingmagazine.com/wallpapers/sep-13/beyond-the-clouds/nocal/sep-13-beyond-the-clouds-nocal-1280x800.jpg
488 http://files.smashingmagazine.com/wallpapers/sep-13/beyond-the-clouds/nocal/sep-13-beyond-the-clouds-nocal-1280x960.jpg
489 http://files.smashingmagazine.com/wallpapers/sep-13/beyond-the-clouds/nocal/sep-13-beyond-the-clouds-nocal-1280x1024.jpg
490 http://files.smashingmagazine.com/wallpapers/sep-13/beyond-the-clouds/nocal/sep-13-beyond-the-clouds-nocal-1400x1050.jpg
491 http://files.smashingmagazine.com/wallpapers/sep-13/beyond-the-clouds/nocal/sep-13-beyond-the-clouds-nocal-1440x900.jpg
492 http://files.smashingmagazine.com/wallpapers/sep-13/beyond-the-clouds/nocal/sep-13-beyond-the-clouds-nocal-1600x1200.jpg
493 http://files.smashingmagazine.com/wallpapers/sep-13/beyond-the-clouds/nocal/sep-13-beyond-the-clouds-nocal-1680x1050.jpg
494 http://files.smashingmagazine.com/wallpapers/sep-13/beyond-the-clouds/nocal/sep-13-beyond-the-clouds-nocal-1680x1200.jpg
495 http://files.smashingmagazine.com/wallpapers/sep-13/beyond-the-clouds/nocal/sep-13-beyond-the-clouds-nocal-1920x1080.jpg
496 http://files.smashingmagazine.com/wallpapers/sep-13/beyond-the-clouds/nocal/sep-13-beyond-the-clouds-nocal-1920x1200.jpg
497 http://files.smashingmagazine.com/wallpapers/sep-13/beyond-the-clouds/nocal/sep-13-beyond-the-clouds-nocal-1920x1440.jpg
498 http://files.smashingmagazine.com/wallpapers/sep-13/beyond-the-clouds/nocal/sep-13-beyond-the-clouds-nocal-2560x1440.jpg
500 http://files.smashingmagazine.com/wallpapers/aug-13/costa-de-los-pinos/aug-13-costa-de-los-pinos-full.jpg
501 http://files.smashingmagazine.com/wallpapers/aug-13/costa-de-los-pinos/aug-13-costa-de-los-pinos-preview.jpg
502 http://files.smashingmagazine.com/wallpapers/aug-13/costa-de-los-pinos/cal/aug-13-costa-de-los-pinos-cal-640x480.jpg
503 http://files.smashingmagazine.com/wallpapers/aug-13/costa-de-los-pinos/cal/aug-13-costa-de-los-pinos-cal-800x480.jpg
504 http://files.smashingmagazine.com/wallpapers/aug-13/costa-de-los-pinos/cal/aug-13-costa-de-los-pinos-cal-800x600.jpg
505 http://files.smashingmagazine.com/wallpapers/aug-13/costa-de-los-pinos/cal/aug-13-costa-de-los-pinos-cal-1024x768.jpg
506 http://files.smashingmagazine.com/wallpapers/aug-13/costa-de-los-pinos/cal/aug-13-costa-de-los-pinos-cal-1152x864.jpg
507 http://files.smashingmagazine.com/wallpapers/aug-13/costa-de-los-pinos/cal/aug-13-costa-de-los-pinos-cal-1280x720.jpg
508 http://files.smashingmagazine.com/wallpapers/aug-13/costa-de-los-pinos/cal/aug-13-costa-de-los-pinos-cal-1280x800.jpg
509 http://files.smashingmagazine.com/wallpapers/aug-13/costa-de-los-pinos/cal/aug-13-costa-de-los-pinos-cal-1280x960.jpg
510 http://files.smashingmagazine.com/wallpapers/aug-13/costa-de-los-pinos/cal/aug-13-costa-de-los-pinos-cal-1280x1024.jpg
511 http://files.smashingmagazine.com/wallpapers/aug-13/costa-de-los-pinos/cal/aug-13-costa-de-los-pinos-cal-1400x1050.jpg
512 http://files.smashingmagazine.com/wallpapers/aug-13/costa-de-los-pinos/cal/aug-13-costa-de-los-pinos-cal-1440x900.jpg
513 http://files.smashingmagazine.com/wallpapers/aug-13/costa-de-los-pinos/cal/aug-13-costa-de-los-pinos-cal-1600x1200.jpg
514 http://files.smashingmagazine.com/wallpapers/aug-13/costa-de-los-pinos/cal/aug-13-costa-de-los-pinos-cal-1680x1050.jpg
515 http://files.smashingmagazine.com/wallpapers/aug-13/costa-de-los-pinos/cal/aug-13-costa-de-los-pinos-cal-1680x1200.jpg
516 http://files.smashingmagazine.com/wallpapers/aug-13/costa-de-los-pinos/cal/aug-13-costa-de-los-pinos-cal-1920x1080.jpg
517 http://files.smashingmagazine.com/wallpapers/aug-13/costa-de-los-pinos/cal/aug-13-costa-de-los-pinos-cal-1920x1200.jpg
518 http://files.smashingmagazine.com/wallpapers/aug-13/costa-de-los-pinos/cal/aug-13-costa-de-los-pinos-cal-1920x1440.jpg
519 http://files.smashingmagazine.com/wallpapers/aug-13/costa-de-los-pinos/cal/aug-13-costa-de-los-pinos-cal-2560x1440.jpg
520 http://files.smashingmagazine.com/wallpapers/aug-13/costa-de-los-pinos/nocal/aug-13-costa-de-los-pinos-nocal-640x480.jpg
521 http://files.smashingmagazine.com/wallpapers/aug-13/costa-de-los-pinos/nocal/aug-13-costa-de-los-pinos-nocal-800x480.jpg
522 http://files.smashingmagazine.com/wallpapers/aug-13/costa-de-los-pinos/nocal/aug-13-costa-de-los-pinos-nocal-800x600.jpg
523 http://files.smashingmagazine.com/wallpapers/aug-13/costa-de-los-pinos/nocal/aug-13-costa-de-los-pinos-nocal-1024x768.jpg
524 http://files.smashingmagazine.com/wallpapers/aug-13/costa-de-los-pinos/nocal/aug-13-costa-de-los-pinos-nocal-1152x864.jpg
525 http://files.smashingmagazine.com/wallpapers/aug-13/costa-de-los-pinos/nocal/aug-13-costa-de-los-pinos-nocal-1280x720.jpg
526 http://files.smashingmagazine.com/wallpapers/aug-13/costa-de-los-pinos/nocal/aug-13-costa-de-los-pinos-nocal-1280x800.jpg
527 http://files.smashingmagazine.com/wallpapers/aug-13/costa-de-los-pinos/nocal/aug-13-costa-de-los-pinos-nocal-1280x960.jpg
528 http://files.smashingmagazine.com/wallpapers/aug-13/costa-de-los-pinos/nocal/aug-13-costa-de-los-pinos-nocal-1280x1024.jpg
529 http://files.smashingmagazine.com/wallpapers/aug-13/costa-de-los-pinos/nocal/aug-13-costa-de-los-pinos-nocal-1400x1050.jpg
530 http://files.smashingmagazine.com/wallpapers/aug-13/costa-de-los-pinos/nocal/aug-13-costa-de-los-pinos-nocal-1440x900.jpg
531 http://files.smashingmagazine.com/wallpapers/aug-13/costa-de-los-pinos/nocal/aug-13-costa-de-los-pinos-nocal-1600x1200.jpg
532 http://files.smashingmagazine.com/wallpapers/aug-13/costa-de-los-pinos/nocal/aug-13-costa-de-los-pinos-nocal-1680x1050.jpg
533 http://files.smashingmagazine.com/wallpapers/aug-13/costa-de-los-pinos/nocal/aug-13-costa-de-los-pinos-nocal-1680x1200.jpg
534 http://files.smashingmagazine.com/wallpapers/aug-13/costa-de-los-pinos/nocal/aug-13-costa-de-los-pinos-nocal-1920x1080.jpg
535 http://files.smashingmagazine.com/wallpapers/aug-13/costa-de-los-pinos/nocal/aug-13-costa-de-los-pinos-nocal-1920x1200.jpg
536 http://files.smashingmagazine.com/wallpapers/aug-13/costa-de-los-pinos/nocal/aug-13-costa-de-los-pinos-nocal-1920x1440.jpg
537 http://files.smashingmagazine.com/wallpapers/aug-13/costa-de-los-pinos/nocal/aug-13-costa-de-los-pinos-nocal-2560x1440.jpg
538 http://files.smashingmagazine.com/wallpapers/sep-13/colors-in-the-garden/sep-13-colors-in-the-garden-full.jpg
539 http://files.smashingmagazine.com/wallpapers/sep-13/colors-in-the-garden/sep-13-colors-in-the-garden-preview.jpg
540 http://files.smashingmagazine.com/wallpapers/sep-13/colors-in-the-garden/cal/sep-13-colors-in-the-garden-cal-320x480.jpg
541 http://files.smashingmagazine.com/wallpapers/sep-13/colors-in-the-garden/cal/sep-13-colors-in-the-garden-cal-800x600.jpg
542 http://files.smashingmagazine.com/wallpapers/sep-13/colors-in-the-garden/cal/sep-13-colors-in-the-garden-cal-1024x768.jpg
543 http://files.smashingmagazine.com/wallpapers/sep-13/colors-in-the-garden/cal/sep-13-colors-in-the-garden-cal-1024x1024.jpg
544 http://files.smashingmagazine.com/wallpapers/sep-13/colors-in-the-garden/cal/sep-13-colors-in-the-garden-cal-1280x720.jpg
545 http://files.smashingmagazine.com/wallpapers/sep-13/colors-in-the-garden/cal/sep-13-colors-in-the-garden-cal-1280x1024.jpg
546 http://files.smashingmagazine.com/wallpapers/sep-13/colors-in-the-garden/cal/sep-13-colors-in-the-garden-cal-1440x1050.jpg
547 http://files.smashingmagazine.com/wallpapers/sep-13/colors-in-the-garden/cal/sep-13-colors-in-the-garden-cal-1600x1200.jpg
548 http://files.smashingmagazine.com/wallpapers/sep-13/colors-in-the-garden/cal/sep-13-colors-in-the-garden-cal-1920x1080.jpg
549 http://files.smashingmagazine.com/wallpapers/sep-13/colors-in-the-garden/cal/sep-13-colors-in-the-garden-cal-1920x1440.jpg
550 http://files.smashingmagazine.com/wallpapers/sep-13/colors-in-the-garden/cal/sep-13-colors-in-the-garden-cal-2560x1440.jpg
551 http://files.smashingmagazine.com/wallpapers/sep-13/colors-in-the-garden/nocal/sep-13-colors-in-the-garden-nocal-320x480.jpg
552 http://files.smashingmagazine.com/wallpapers/sep-13/colors-in-the-garden/nocal/sep-13-colors-in-the-garden-nocal-800x600.jpg
553 http://files.smashingmagazine.com/wallpapers/sep-13/colors-in-the-garden/nocal/sep-13-colors-in-the-garden-nocal-1024x768.jpg
554 http://files.smashingmagazine.com/wallpapers/sep-13/colors-in-the-garden/nocal/sep-13-colors-in-the-garden-nocal-1024x1024.jpg
555 http://files.smashingmagazine.com/wallpapers/sep-13/colors-in-the-garden/nocal/sep-13-colors-in-the-garden-nocal-1280x720.jpg
556 http://files.smashingmagazine.com/wallpapers/sep-13/colors-in-the-garden/nocal/sep-13-colors-in-the-garden-nocal-1280x1024.jpg
557 http://files.smashingmagazine.com/wallpapers/sep-13/colors-in-the-garden/nocal/sep-13-colors-in-the-garden-nocal-1440x1050.jpg
558 http://files.smashingmagazine.com/wallpapers/sep-13/colors-in-the-garden/nocal/sep-13-colors-in-the-garden-nocal-1600x1200.jpg
559 http://files.smashingmagazine.com/wallpapers/sep-13/colors-in-the-garden/nocal/sep-13-colors-in-the-garden-nocal-1920x1080.jpg
560 http://files.smashingmagazine.com/wallpapers/sep-13/colors-in-the-garden/nocal/sep-13-colors-in-the-garden-nocal-1920x1440.jpg
561 http://files.smashingmagazine.com/wallpapers/sep-13/colors-in-the-garden/nocal/sep-13-colors-in-the-garden-nocal-2560x1440.jpg
563 http://files.smashingmagazine.com/wallpapers/sep-13/world-bat-night/sep-13-world-bat-night-full.jpg
564 http://files.smashingmagazine.com/wallpapers/sep-13/world-bat-night/sep-13-world-bat-night-preview.jpg
565 http://files.smashingmagazine.com/wallpapers/sep-13/world-bat-night/cal/sep-13-world-bat-night-cal-1024x768.jpg
566 http://files.smashingmagazine.com/wallpapers/sep-13/world-bat-night/cal/sep-13-world-bat-night-cal-1280x800.jpg
567 http://files.smashingmagazine.com/wallpapers/sep-13/world-bat-night/cal/sep-13-world-bat-night-cal-1280x1024.jpg
568 http://files.smashingmagazine.com/wallpapers/sep-13/world-bat-night/cal/sep-13-world-bat-night-cal-1440x900.jpg
569 http://files.smashingmagazine.com/wallpapers/sep-13/world-bat-night/cal/sep-13-world-bat-night-cal-1680x1050.jpg
570 http://files.smashingmagazine.com/wallpapers/sep-13/world-bat-night/cal/sep-13-world-bat-night-cal-1920x1200.jpg
571 http://files.smashingmagazine.com/wallpapers/sep-13/world-bat-night/nocal/sep-13-world-bat-night-nocal-1024x768.jpg
572 http://files.smashingmagazine.com/wallpapers/sep-13/world-bat-night/nocal/sep-13-world-bat-night-nocal-1280x800.jpg
573 http://files.smashingmagazine.com/wallpapers/sep-13/world-bat-night/nocal/sep-13-world-bat-night-nocal-1280x1024.jpg
574 http://files.smashingmagazine.com/wallpapers/sep-13/world-bat-night/nocal/sep-13-world-bat-night-nocal-1440x900.jpg
575 http://files.smashingmagazine.com/wallpapers/sep-13/world-bat-night/nocal/sep-13-world-bat-night-nocal-1680x1050.jpg
576 http://files.smashingmagazine.com/wallpapers/sep-13/world-bat-night/nocal/sep-13-world-bat-night-nocal-1920x1200.jpg
578 http://files.smashingmagazine.com/wallpapers/sep-13/international-talk-like-a-pirate-day/sep-13-international-talk-like-a-pirate-day-full.jpg
579 http://files.smashingmagazine.com/wallpapers/sep-13/international-talk-like-a-pirate-day/sep-13-international-talk-like-a-pirate-day-preview.jpg
580 http://files.smashingmagazine.com/wallpapers/sep-13/international-talk-like-a-pirate-day/cal/sep-13-international-talk-like-a-pirate-day-cal-1280x720.jpg
581 http://files.smashingmagazine.com/wallpapers/sep-13/international-talk-like-a-pirate-day/cal/sep-13-international-talk-like-a-pirate-day-cal-1680x1050.jpg
582 http://files.smashingmagazine.com/wallpapers/sep-13/international-talk-like-a-pirate-day/cal/sep-13-international-talk-like-a-pirate-day-cal-1920x1080.jpg
583 http://files.smashingmagazine.com/wallpapers/sep-13/international-talk-like-a-pirate-day/cal/sep-13-international-talk-like-a-pirate-day-cal-1920x1200.jpg
584 http://files.smashingmagazine.com/wallpapers/sep-13/international-talk-like-a-pirate-day/cal/sep-13-international-talk-like-a-pirate-day-cal-2560x1440.jpg
585 http://files.smashingmagazine.com/wallpapers/sep-13/international-talk-like-a-pirate-day/nocal/sep-13-international-talk-like-a-pirate-day-nocal-1280x720.jpg
586 http://files.smashingmagazine.com/wallpapers/sep-13/international-talk-like-a-pirate-day/nocal/sep-13-international-talk-like-a-pirate-day-nocal-1680x1050.jpg
587 http://files.smashingmagazine.com/wallpapers/sep-13/international-talk-like-a-pirate-day/nocal/sep-13-international-talk-like-a-pirate-day-nocal-1920x1080.jpg
588 http://files.smashingmagazine.com/wallpapers/sep-13/international-talk-like-a-pirate-day/nocal/sep-13-international-talk-like-a-pirate-day-nocal-1920x1200.jpg
589 http://files.smashingmagazine.com/wallpapers/sep-13/international-talk-like-a-pirate-day/nocal/sep-13-international-talk-like-a-pirate-day-nocal-2560x1440.jpg
590 http://files.smashingmagazine.com/wallpapers/sep-13/back-to-school-bryantaylor/sep-13-back-to-school-bryantaylor-full.jpg
591 http://files.smashingmagazine.com/wallpapers/sep-13/back-to-school-bryantaylor/sep-13-back-to-school-bryantaylor-preview.jpg
592 http://files.smashingmagazine.com/wallpapers/sep-13/back-to-school-bryantaylor/cal/sep-13-back-to-school-bryantaylor-cal-800x480.jpg
593 http://files.smashingmagazine.com/wallpapers/sep-13/back-to-school-bryantaylor/cal/sep-13-back-to-school-bryantaylor-cal-1280x800.jpg
594 http://files.smashingmagazine.com/wallpapers/sep-13/back-to-school-bryantaylor/cal/sep-13-back-to-school-bryantaylor-cal-1280x960.jpg
595 http://files.smashingmagazine.com/wallpapers/sep-13/back-to-school-bryantaylor/cal/sep-13-back-to-school-bryantaylor-cal-1600x1200.jpg
596 http://files.smashingmagazine.com/wallpapers/sep-13/back-to-school-bryantaylor/cal/sep-13-back-to-school-bryantaylor-cal-1920x1200.jpg
597 http://files.smashingmagazine.com/wallpapers/sep-13/back-to-school-bryantaylor/cal/sep-13-back-to-school-bryantaylor-cal-2560x1440.jpg
598 http://files.smashingmagazine.com/wallpapers/sep-13/back-to-school-bryantaylor/nocal/sep-13-back-to-school-bryantaylor-nocal-800x480.jpg
599 http://files.smashingmagazine.com/wallpapers/sep-13/back-to-school-bryantaylor/nocal/sep-13-back-to-school-bryantaylor-nocal-1280x800.jpg
600 http://files.smashingmagazine.com/wallpapers/sep-13/back-to-school-bryantaylor/nocal/sep-13-back-to-school-bryantaylor-nocal-1280x960.jpg
601 http://files.smashingmagazine.com/wallpapers/sep-13/back-to-school-bryantaylor/nocal/sep-13-back-to-school-bryantaylor-nocal-1600x1200.jpg
602 http://files.smashingmagazine.com/wallpapers/sep-13/back-to-school-bryantaylor/nocal/sep-13-back-to-school-bryantaylor-nocal-1920x1200.jpg
603 http://files.smashingmagazine.com/wallpapers/sep-13/back-to-school-bryantaylor/nocal/sep-13-back-to-school-bryantaylor-nocal-2560x1440.jpg
605 http://files.smashingmagazine.com/wallpapers/sep-13/looking-outward/sep-13-looking-outward-full.jpg
606 http://files.smashingmagazine.com/wallpapers/sep-13/looking-outward/sep-13-looking-outward-preview.jpg
607 http://files.smashingmagazine.com/wallpapers/sep-13/looking-outward/cal/sep-13-looking-outward-cal-800x480.jpg
608 http://files.smashingmagazine.com/wallpapers/sep-13/looking-outward/cal/sep-13-looking-outward-cal-1024x768.jpg
609 http://files.smashingmagazine.com/wallpapers/sep-13/looking-outward/cal/sep-13-looking-outward-cal-1280x960.jpg
610 http://files.smashingmagazine.com/wallpapers/sep-13/looking-outward/cal/sep-13-looking-outward-cal-1280x1024.jpg
611 http://files.smashingmagazine.com/wallpapers/sep-13/looking-outward/cal/sep-13-looking-outward-cal-1920x1440.jpg
612 http://files.smashingmagazine.com/wallpapers/sep-13/looking-outward/cal/sep-13-looking-outward-cal-2560x1440.jpg
613 http://files.smashingmagazine.com/wallpapers/sep-13/looking-outward/nocal/sep-13-looking-outward-nocal-800x480.jpg
614 http://files.smashingmagazine.com/wallpapers/sep-13/looking-outward/nocal/sep-13-looking-outward-nocal-1024x768.jpg
615 http://files.smashingmagazine.com/wallpapers/sep-13/looking-outward/nocal/sep-13-looking-outward-nocal-1280x960.jpg
616 http://files.smashingmagazine.com/wallpapers/sep-13/looking-outward/nocal/sep-13-looking-outward-nocal-1280x1024.jpg
617 http://files.smashingmagazine.com/wallpapers/sep-13/looking-outward/nocal/sep-13-looking-outward-nocal-1920x1440.jpg
618 http://files.smashingmagazine.com/wallpapers/sep-13/looking-outward/nocal/sep-13-looking-outward-nocal-2560x1440.jpg
619 http://files.smashingmagazine.com/wallpapers/sep-13/laughing-in-flowers/sep-13-laughing-in-flowers-full.jpg
620 http://files.smashingmagazine.com/wallpapers/sep-13/laughing-in-flowers/sep-13-laughing-in-flowers-preview.jpg
621 http://files.smashingmagazine.com/wallpapers/sep-13/laughing-in-flowers/cal/sep-13-laughing-in-flowers-cal-1024x768.jpg
622 http://files.smashingmagazine.com/wallpapers/sep-13/laughing-in-flowers/cal/sep-13-laughing-in-flowers-cal-1280x720.jpg
623 http://files.smashingmagazine.com/wallpapers/sep-13/laughing-in-flowers/cal/sep-13-laughing-in-flowers-cal-1680x1050.jpg
624 http://files.smashingmagazine.com/wallpapers/sep-13/laughing-in-flowers/cal/sep-13-laughing-in-flowers-cal-1920x1080.jpg
625 http://files.smashingmagazine.com/wallpapers/sep-13/laughing-in-flowers/cal/sep-13-laughing-in-flowers-cal-2560x1440.jpg
626 http://files.smashingmagazine.com/wallpapers/sep-13/laughing-in-flowers/nocal/sep-13-laughing-in-flowers-nocal-1024x768.jpg
627 http://files.smashingmagazine.com/wallpapers/sep-13/laughing-in-flowers/nocal/sep-13-laughing-in-flowers-nocal-1280x720.jpg
628 http://files.smashingmagazine.com/wallpapers/sep-13/laughing-in-flowers/nocal/sep-13-laughing-in-flowers-nocal-1680x1050.jpg
629 http://files.smashingmagazine.com/wallpapers/sep-13/laughing-in-flowers/nocal/sep-13-laughing-in-flowers-nocal-1920x1080.jpg
630 http://files.smashingmagazine.com/wallpapers/sep-13/laughing-in-flowers/nocal/sep-13-laughing-in-flowers-nocal-2560x1440.jpg
637 http://files.smashingmagazine.com/wallpapers/sep-13/tsukimi/cal/sep-13-tsukimi-cal-1280x1024.jpg
639 http://files.smashingmagazine.com/wallpapers/sep-13/tsukimi/cal/sep-13-tsukimi-cal-1920x1080.jpg
640 http://files.smashingmagazine.com/wallpapers/sep-13/tsukimi/cal/sep-13-tsukimi-cal-2560x1440.jpg
641 http://files.smashingmagazine.com/wallpapers/sep-13/tsukimi/nocal/sep-13-tsukimi-nocal-320x480.jpg
642 http://files.smashingmagazine.com/wallpapers/sep-13/tsukimi/nocal/sep-13-tsukimi-nocal-1024x768.jpg
643 http://files.smashingmagazine.com/wallpapers/sep-13/tsukimi/nocal/sep-13-tsukimi-nocal-1280x800.jpg
644 http://files.smashingmagazine.com/wallpapers/sep-13/tsukimi/nocal/sep-13-tsukimi-nocal-1280x1024.jpg
645 http://files.smashingmagazine.com/wallpapers/sep-13/tsukimi/nocal/sep-13-tsukimi-nocal-1440x900.jpg
646 http://files.smashingmagazine.com/wallpapers/sep-13/tsukimi/nocal/sep-13-tsukimi-nocal-1920x1080.jpg
647 http://files.smashingmagazine.com/wallpapers/sep-13/tsukimi/nocal/sep-13-tsukimi-nocal-2560x1440.jpg