Current Trends And Future Prospects Of The Mobile App Market
The mobile app market is growing faster than a beanstalk. The industry is huge and growing daily, and there is no end in sight. Expectedly, the mobile developer population has boomed, and the number of mobile apps in the market has hit new heights. The revenue generated by the global mobile app industry has skyrocketed. Hybrid monetization models, such as in-app ads and in-app purchases, are quickly gaining popularity in the business world. Most studies show that in-app advertising is set to be a key driver of mobile growth over the coming years (see Statista's, IHS Markit's and Forbes's reports).
Hybrid monetization models, such as in-app ads and in-app purchases, are quickly gaining popularity in the business world. Most studies show that in-app advertising is set to be a key driver of mobile growth over the coming years (see Statista's, IHS Markit's and Forbes's reports).
In this article, we'll shed some light on the following questions:
On average, how much revenue does a mobile app generate?
Is the average revenue truly growing?
What are the biggest challenges facing the mobile app industry today?
What are the most popular monetization models in the market today? Which ones will be driving growth tomorrow? Which models have outlived their time?
I'll try to present comprehensive answers, backed by statistical reports and expert opinion.
Further Reading

on SmashingMag:
The Mobile App Market Still Has A Lot Of Room To Grow
App Annie reports that in 2015, the mobile app industry generated a whopping $41.1 billion in gross annual revenue and that this figure will rise to $50.9 billion. Gross annual revenue is projected to exceed $189 billion by 2020, according to Statista. Though the figures differ somewhat between researchers, the overall picture is that the market is far from saturated. App Annie's predictions corroborate reports from Forrester that only 46% of the world's population will own smartphones by the end of 2016. This goes to show that the much-discussed mobile revolution is just starting.
According to another Forrester statistic, there is a huge gap between leading companies that regard mobile devices as a catalyst to transforming their business and companies that consider mobile devices to be just another development channel. As of early 2016, only 18% of companies surveyed were in the first category. This number is expected to pass 25% by next year.
Consumers are evolving more rapidly than businesses. Today, the mobile Internet has clearly become a necessity for many users.
As for app popularity, aggregator apps are likely to move to the forefront. These are tools that pull content from multiple online sources and compile it into one easy-to-follow interface. The content could range from breaking news to niche subjects of interest. Aggregators are meant for those who don't have the time or desire to visit numerous websites or install numerous apps. Some popular aggregator apps are Flipboard, News360, Feedly and IFTTT.
Aggregator apps tend to become user favorites when they are convenient or enhance the shopping experience. For instance, Facebook has done this with its Messenger app, which lets users read their feeds and order Uber rides.
Rich And Poor Platforms
Two mobile app giants, Android and iOS, dominate the global smartphone market. A study by Gartner found that by Q3 of 2016, 87.8% of smartphones sold worldwide were Android. This figure is 3.1% higher than a year ago. iOS' market share is 11.5% — 2.5% less than in 2015. Though this figure is negligible for its already huge market share, this growth greatly decreased the positions of other market players. Windows, which accounted for 0.4% of all smartphones sold, came third in the mobile platform race, with its share decreasing 2.5% over the year.
Apple and Google have the largest and most popular app stores. For now, it seems as if no other competitor could dream of catching up to their variety of applications and number of developers.
InMobi estimates that 55% of app developers make less than $1,000. Moreover, a third of app developers worldwide haven't managed to reach 10,000 total downloads of their products. Income stratification is more pronounced among Android developers, whereas income distribution is more balanced among iOS developers.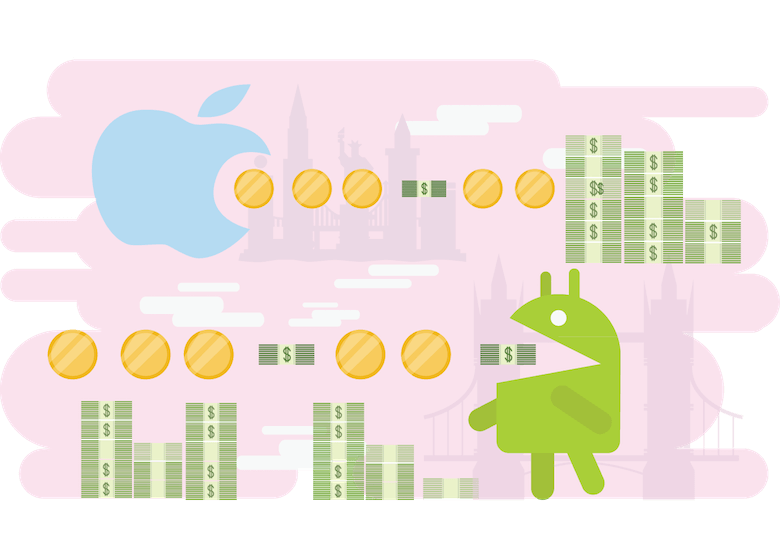 Since 2016, over 25% of iOS developers have generated over $5,000 in monthly revenue. Only 16% of Android developers have achieved a similar feat.
There are interesting statistics on the average monthly revenue earned by the mobile operating systems. Forbes estimates that iOS earned an average of $4,000 per month, pushing Android to second place with its $1,125. An outlier, Windows Phone came third with just $625.
However, this situation changed dramatically in 2016. According to Statista, a Windows Phone app fetches $11,400 on average per month, whereas iOS app generates $8,100. Android makes $4,900 in average monthly revenue. However, about 75% of developers are most favorable to Android. They plan to boost their revenues by making Android-based products.
The Mobile App Spectrum
High-performance mobile CPUs, featuring powerful graphics, quality displays and fast Internet connection, have turned smartphones into gaming devices. According to reports by App Annie, mobile games, which accounted for less than 50% of total mobile app revenue in 2011, generated 85% of mobile app market revenue in 2015. This figure represents a total of $34.8 billion worldwide.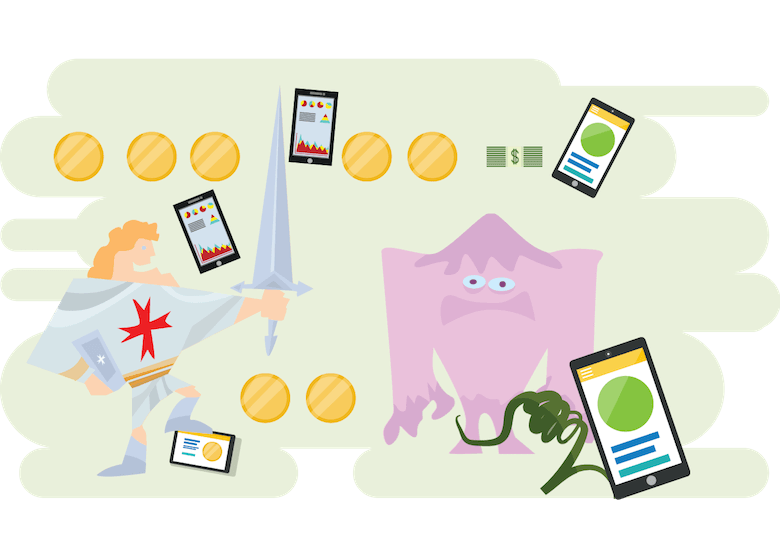 There has been a sharp increase in the time spent by users in different app categories. Non-gaming apps have overtaken games in the rapid rise of app usage. By late 2015, the mobile app market, according to Flurry Analytics Blog, recorded the following new heights in app usage:
Customization apps, such as launchers, icons, wallpapers, and lock-screen and other device-customization apps, topped the list, with a staggering 332% rise in session usage.
Mobile versions of newspapers and magazines came in second, with a huge growth of 135%.
Productivity tools and apps came in third in the usage list, with a 125% rise.
Lifestyle and shopping solutions recorded an 81% growth and were ranked fourth.
Travel, sport, health and fitness utilities, along with messengers and social apps, gained from 53 to 54%.
Games turned out to be the only outlier, with a 1% decline in users' time.
Monetization Models
Currently, there are six popular app monetization models.
Direct Sales
If a paid app has not yet been purchased, then only screenshots, a description and a video will be available for preview. These items are meant to convince people to buy the app and show that they will get exactly what they see. However, this type of model makes it difficult for the user to make up their mind, which may have contributed to the disappointing statistic that no paid app is among the list of applications that have generated the highest revenues. Paid apps are the only ones rapidly losing the popularity battle, although they are still proving their worth in some cases.
Minecraft Pocket Edition is the most paid app in the Google Play Store. Officially released in 2011, Minecraft is a sandbox video game, and it goes for $6.99 per download.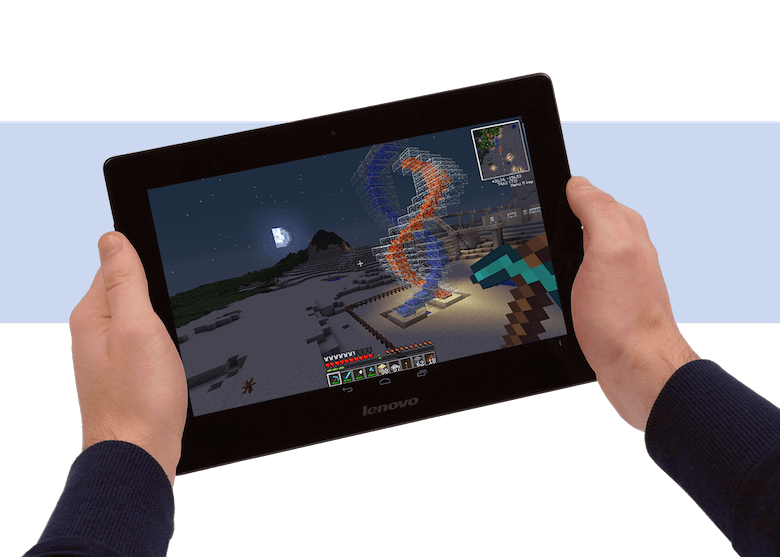 Freemium
Under the freemium model (a combination of "free" and "premium"), users get basic features at no cost and can access richer functionality for a one-time or subscription fee. Typically, the number of people willing to pay is relatively low. Consequently, apps using this model are focused on securing the highest possible number of downloads.
Heavily criticized for its potentially exploitative mechanisms, the freemium model performs remarkably when used thoughtfully. A perfect example is Clash of Clans.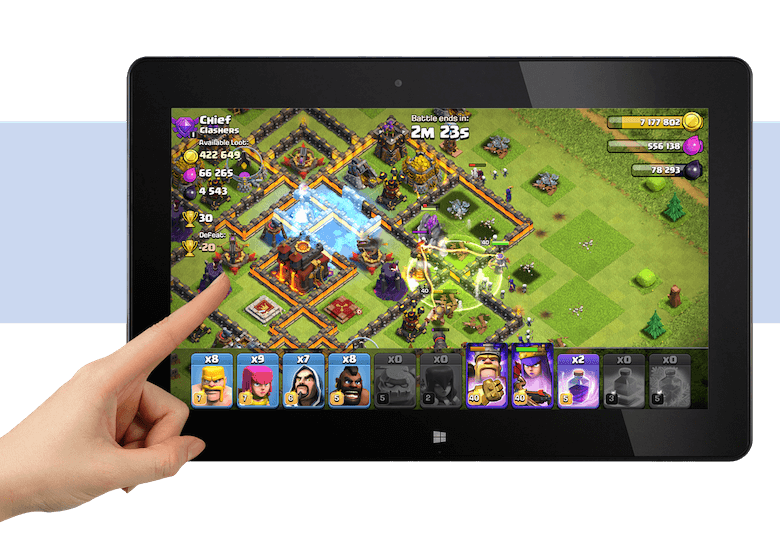 Subscription
The subscription model is similar to freemium. The difference is that users pay to access all of the content — not only certain features. This model generates predictable, long-term revenue flow for the owner by keeping customer loyalty high.
An excellent example of a subscription app is Lumosity, which has over 50 different exercises designed by cognitive psychologists to train the brain. Lumosity offers both a monthly ($11.99 per month) and a yearly ($59.99 per year) subscription. With an average rating of five stars, coming from over 93,000 users, Lumosity is a phenomenal success in the subscription app sector.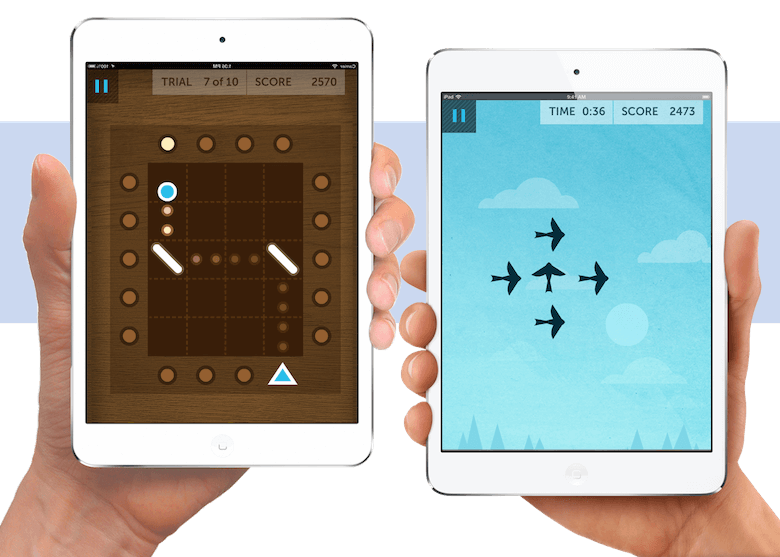 In-App Purchases
Monetization through in-app purchases is especially common in mobile games, as well as various product catalog apps, which charge a service fee for every item sold. This model is so flexible that some games go too far in encouraging users to make purchases. As of February 2016, about 1.9% of mobile gamers made in-app purchases, as reported by Tech Times, and this number is rising steadily.
An example is MeetMe, a social app from which users can also buy certain goods and services. In MeetMe, you can pay a certain amount to increase your profile views. The developers generate decent income thanks to a clear sales model.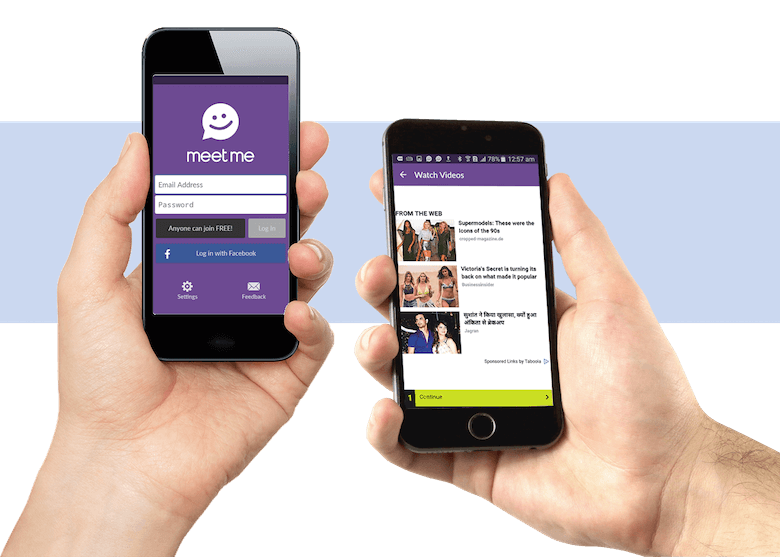 Crowdfunding
Crowdfunding is a relatively young monetization model. Developers present the idea for the app they want to develop on a popular online platform, such as Kickstarter or Indiegogo, requesting donations. Some interesting projects attract funding several times higher than the amount originally requested, whereas mediocre ones do not get anywhere near the desired amount.
Tech startup Shadow is an ideal example. The project achieved impressive crowdfunding success, with the developers generating $82,577 from 3,784 backers. Shadow approached this app-based crowdfunding challenge for its sleep- and dream-tracking software by adding a level of exclusivity to the rewards and project.
When delivered with the exclusive Shadow membership card, the app would have been free, but when the price rose to $8, it still fetched about $20,000 from this tier alone.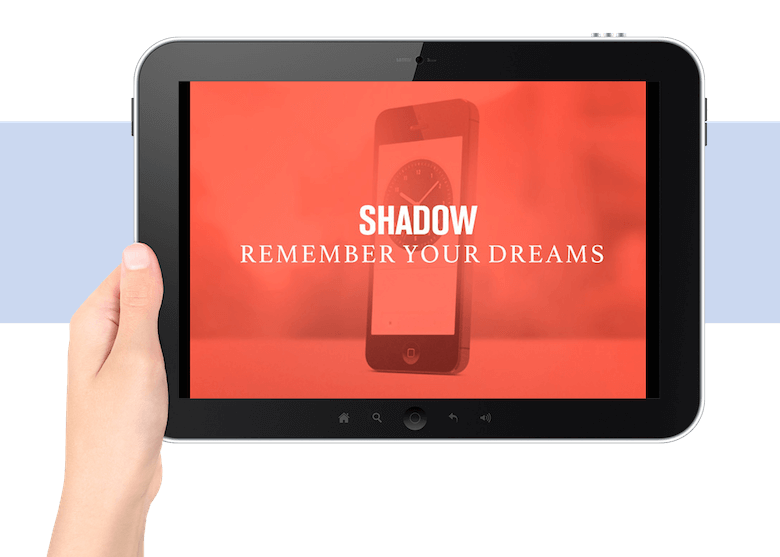 Sponsorship
Sponsorship is a rather new monetization model. Users act as an advertising sponsor in exchange for a fee. A share from each fee goes to the developers. The model is still in its infancy, and the marketing strategy needs to be polished.
RunKeeper, with a community of over 45 million users, is a great example of the sponsorship business model. It rewards users for covering a certain distance by running or riding a bicycle. Advertisers then pay the users. Credit here goes to the developer for not including any annoying ads.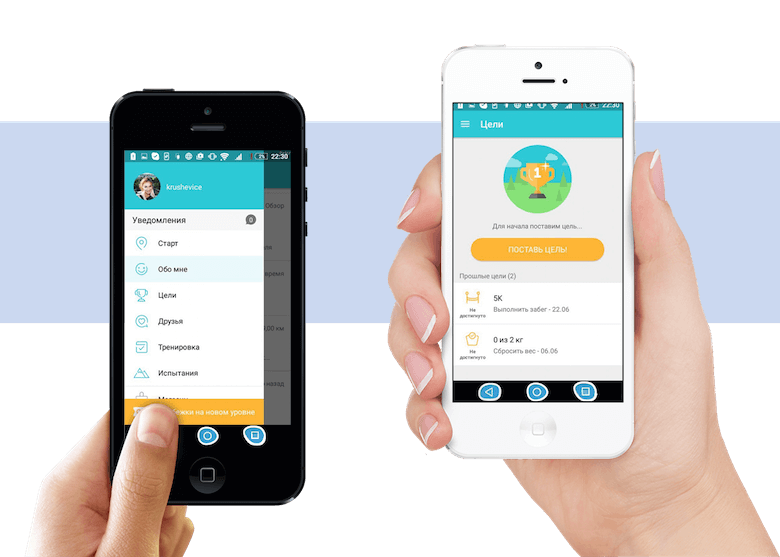 Monetization Through Advertising
This is the most popular monetization model and needs to be examined more closely. The reason behind its popularity is obvious: Users like to download free apps, and the higher the number of downloads, the greater the developer's revenue. A report released by IHS Markit shows that, by 2020, in-app advertising will attract $53.4 billion in total revenue per year. That translates to almost 63% of mobile display advertising revenue.
As in other sectors, a few major developers of advertising-based apps are generating the bulk of the revenue. All other developers are forced to settle for leftovers. Klick Health reports that the indisputable leader is Facebook, with 44.3% of all mobile ads shown being in Facebook apps. Others in the ranking are, in order, Alibaba, Google, Tencent, Twitter, Pandora and Yahoo.
Companies that generate the highest advertising revenue often end up becoming major advertising sponsors. This trend is especially prominent in mobile games. The largest vendors, such as Rovio, Gameloft and Disney, employ hundreds of small indie studios, which advertise their own game products in less popular games.
The Bottom Line
As you can see, the explosive growth in the mobile app market isn't stopping anytime soon. Despite increasingly strong competition in the industry, developers are applying new monetization methods and creating more interesting and useful solutions for users. At least two new monetization models have been shown to be very effective, gaining popularity in the last couple of years.
None of the models covered above could be described as inefficient. Rather, developers and publishers have gained skill in deploying these models in particular cases. For instance, the subscription model works only for certain niches but is the most profitable of all. At the same time, the freemium model, much criticized for being potentially unscrupulous, shows remarkable results when used thoughtfully, Clash of Clans being a a perfect example. Paid apps are the only ones rapidly falling out of favor, although they are still proving their worth in some cases.
Hybrid monetization models, such as in-app ads and in-app purchases, are clearly gaining popularity in the business world. Most studies show that in-app advertising is set to be a key driver of mobile growth over the coming years.
Today, iOS and Android are the leading mobile operating systems, and tech giants Apple and Google own the biggest mobile app stores.
Time will tell how the mobile app market will develop. Market trends show that the market will continue to generate higher and higher revenue in the foreseeable future. So, it is quite clear that the much-discussed mobile app revolution is just beginning.
(da, yk, aa, al, il)