Adobe XD Contest: Create An App Prototype With Your City's Best-Kept Secrets
(This article is kindly sponsored by Adobe.) Adobe is launching a unique design challenge: Take one of three exclusive icon kits and make an app prototype that helps fellow creatives explore your city.
(This article is kindly sponsored by Adobe.) Every city has its hidden spots: the best place to see the sunset, a cozy coffee shop that makes excellent espresso, or that impressive building you won't find in any guidebook. As a visitor, you might stumble across little gems like these by chance, but, well, no one knows a city's secrets as well as the locals, right?
Now's your opportunity to let fellow creatives see your city through your eyes — and to put your design skills to the test at the same time. Our friends at Adobe are launching the "Prototype your Creative City App" contest. The idea: Use Adobe XD to design an app prototype that helps others experience your city. Show them where you get your creative juices flowing, where you relax after a long day at work, or whatever else might spark your love for the place you live each day anew.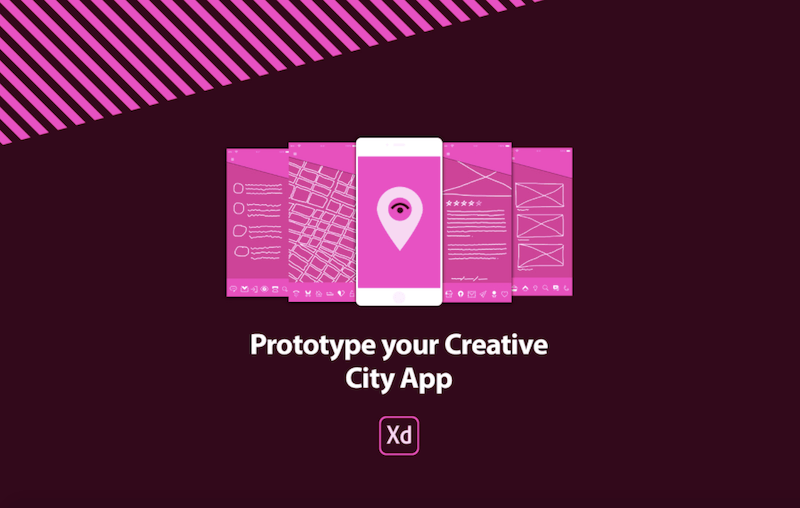 How you tackle the challenge, is up to you, there's only one requirement: You must use at least five icons from one of three exclusive XD icon kits which Adobe released recently. Designed with a focus on well-made user experiences by award-winning design studio Anton & Irene, legendary designer Lance Wyman, and the Swiss design group Büro Destruct, the icons are bound to add that special something to your prototype.
The deadline is March 15th, 11:59 PM (CET).
What You Can Win
After the deadline has ended, a jury made up of the three icon kit designers and Adobe's Michael Chaize will select the winners.
1st Prize
An all-expenses-paid trip to the leading creative conference Adobe Max in October 2018. Plus a one-year Adobe Creative Cloud subscription and 100 stock images.
Top 10 Prizes
A one-year Adobe Creative Cloud subscription and 50 stock images.
How It Works
Want to join in? Here's everything you need to know:
Make sure you have the most recent version of Adobe XD installed. You can download a free trial. If you have an all-apps Creative Cloud subscription, XD is already included — just download it from your CC app or here.
Download the icon kits.
Create your mobile app prototype using at least five icons from one of the three kits. Show your city and share your favorite places. Or consider using one of the curated selections.
Publish your prototype on Behance with the tag #IconContestXD and tag the Adobe tools you used.
Share your work on Twitter using the hashtag #IconContestXD. Deadline: March 15th, 2018, 11:59 PM (CET).
You'll find more information, as well as tips and XD tutorials to get you started on Adobe's Spark page. Good luck!