Exploring New Worlds: A Smashing Creativity Challenge
Join our Creativity Challenge and win a smashing prize. All you need to do is design a wallpaper for March 2018 around the theme "Exploring New Worlds." The deadline is Sunday, February 25th.
Time flies! Did you know that it has been more than nine years already since we first embarked on our wallpapers adventure? Nine years is a long time, and sometimes we all should break out of our comfort zones and try something new, right?
We'd love to invite you to a little creativity challenge: Get out your pens, paint brushes, camera, or fire up your favorite illustration tool, and design a desktop wallpaper for March 2018. Now here comes the twist: Your wallpaper should fit the theme "Exploring New Worlds."
What you make out of it is entirely up to you. Maybe you want to design your own little sci-fi universe, or maybe you've explored the world in a campervan and discovered hidden places you fell in love with that you want to tell us about, or maybe… well, you decide what "Exploring New Worlds" means to you. At the end of the contest, we'll publish the best entries in an article. And, psst, there's a handsome prize waiting for one lucky winner, too. Join in!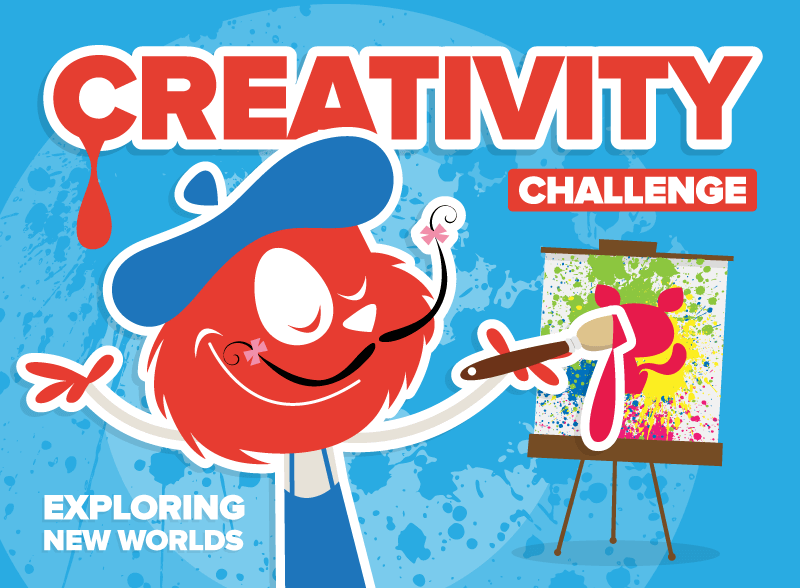 The Challenge
As mentioned above, all you need to do is design a desktop wallpaper around the theme "Exploring New Worlds" in two versions:
One with a calendar for March 2018 and
One without a calendar for March 2018.
Please make sure to read the following guidelines carefully before you get started (we've also collected them in a PDF for you).
The deadline is Sunday, February 25th, 2018.
Submission Guidelines
Please design two versions of your wallpaper. One with and one without a calendar for March 2018. This way, your wallpaper remains useful even after the month has ended. The calendar should be in English.
Make sure the wallpaper contains a Smashing Magazine logo. You can download different versions of the logo at https://smashed.by/logos. Oh, and please feel free to include your own logo in it, too, if you want.
Submit your design in as many different screen resolutions as you can, so that as many readers as possible can enjoy your artwork on their desktops.
Name your files according to their resolutions and their formats (e.g., 1280x720.jpg or 1280x720.png), and save them in two separate folders named "cal" and "nocal".
Fill in this form. It will generate a file which you need to send us together with your artwork.
You're almost there: Pack your "cal" and "nocal" folders as well as the generated form file into an archive (preferably .zip).
Once you've bundled everything up, send us your package to the following address: wallpapers@smashingmagazine.com. If your ZIP is too large to send via email, please don't hesitate to provide us with a Dropbox or Google Drive link instead.
So, What Can You Win?
To give your design workflow a power boost, we'll be awarding a Wacom Intuos Pro (medium size) tablet to one lucky winner after the deadline has ended.
The whole prize includes:
1 Wacom Intuos Pro Pen Tablet (medium size)
1 Wacom Pro Pen 2 (battery free)
1 Pen stand (includes 6 standard nibs, 4 Felt nibs)
4 extra pen color rings
1 Texture sheet sample card
2m (6.6ft) PVC-free USB cable
A quick start guide
Sounds good? We'd love to see what you'll come up with. Happy designing! And remember: Never stop exploring.
If you have any questions, please feel free to get in touch with us anytime.
(il)