2019: A Smashing Year In Review
The Smashing Team looks back at 2019. It's been a busy year with new team members, four conferences, two books, a print magazine, and many, many articles.
2019 has been quite a productive (sometimes challenging, but ultimately very successful) year for the Smashing team. In this annual round-up, I'd like to share some of my thoughts and those of some of the Smashing team, as we look back on the past year as well as look forward to 2020.
Travel And Friendships
As always, my 2019 has involved a lot of travel. In addition to my conference speaking engagements and travel to W3C meetings, I attended all four of our Smashing conferences; I ran CSS Layout workshops in Toronto, New York and San Francisco. The conferences are a time when most of the team is together in person.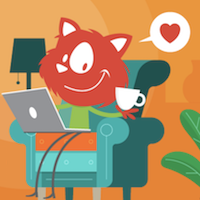 The home of Smashing is in Freiburg, Germany, and before SmashingConf Freiburg, we held a big team meeting, with almost everyone who is involved with Smashing able to take part. There have been many changes in the
Smashing Team
this year, and that meeting in Freiburg was a chance for us all to come together; I believe that it was one of the most valuable things we have done this year.
There are many challenges in doing all of the things we do as a small (mainly part-time and remote) team. However, if we keep talking and keep the Smashing community at the heart of everything we do, the past year demonstrates that we can achieve amazing things!
The Conferences
The SmashingConf team of Amanda Annandale, Charis Rooda and Mariona Jones are a force of nature. They seem to achieve the impossible and (as Charis told me) still have time to enjoy the surroundings of the places they visit.
I'm always blown away when I walk into the venue and see what has been achieved — even before the event starts. Artwork created by the very talented Ricardo Gimenes is everywhere — such as the movie posters from Toronto, and the artwork in the theater we use as a venue in New York.
One of my favorite things to do at the conferences is to lead the Smashing Run which we normally manage to do on both conference days. This is becoming quite a fixture, with several attendees and speakers running and chatting for half an hour before breakfast. I'm already looking forward to our inaugural run in Austin in 2020, although it may be a bit of a warm one!
I sometimes help the conference team out when words need writing or editing, and sometimes when the legality of balloons is called into question. As Amanda Annandale (Senior Event Manager) remembers:
"September marked my third year at Smashing, and while it provided a whole new set of challenges, it also provided a huge sense of accomplishments. The conference team sat down at the end of 2018 and was able to make some big plans for the future.

"It's been amazing to see these plans (from organization to side-events to new locations), and our team, come together. But, new tasks can bring about some hilarious roadblocks. Smashing is on a long and necessary quest to reduce our carbon footprint. BUT, Vitaly is rather partial to balloons.

"For those who may not know (because Rachel Andrew and I were shocked to learn), foil balloons are heavily regulated in the state of California. This (we discovered while spending a disproportionate time researching eco-balloons over plastic balloons) is obviously bad for the environment. We've never been so happy to find a company making fully eco-friendly balloons, that are fully biodegradable in a very short amount of time! This experience definitely strengthened our resolve.

"We are now working with a company out of Austin to improve our printing processes to be more eco-friendly, and working with each of our caterers to reduce our waste. We still have a way to go, but we're aiming for a Smashing impact in 2020!"
Conferences are expensive to produce and we are fortunate to have some wonderful partners who help us to create these events. They are looked after by our partnerships manager, Mariona Jones, who has been joined this year by Esther Fernández. Between them, they are working to bring together all of the Smashing properties in order to create new partnership opportunities. Mariona told me,
"The most exciting moment this year has been to be able to create together with the whole team the Smashing Media platform bringing together events, magazine, publishing house, membership and Smashing TV. The highlight of the year is undoubtedly the birth of the partnerships and data office and the addition to the Smashing Family of my dear colleague Esther."
Esther adds,
"Joining the Smashing team has been one of the highlights of the year. It's been a pleasure to enter this community and to make the Smashing conferences happen."
I'm looking forward to working together with Mariona and Esther this year as we open up new opportunities for partnerships that cross the boundaries of the different parts of the platform!
Smashing Magazine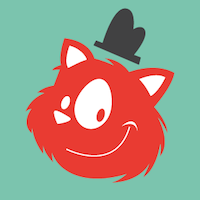 The heart of what I do at Smashing is the online magazine; as Editor in Chief, my role here is to try to bring you web design and development content that will inform you, help with your day-to-day work, and also make you think. We publish almost every weekday, so always have a large list of articles moving through the writing, editing and publishing process.
Looking through our analytics, I pulled up a list of the most popular articles published in the last year. The range of topics making it to the top may surprise you, and demonstrate the wide range of subjects we cover here. We have the Front-End Performance Checklist, an article comparing Sketch, Figma, and Adobe XD, and two articles about designing tables: Table Design Patterns On The Web and How To Architect A Complex Web Table. HTML and CSS are always popular with How To Align Things In CSS, How To Learn CSS and HTML5 Input Types: Where Are They Now? —all getting a top spot. They are joined by Styling An Angular Application With Bootstrap and Using Vue.js To Create An Interactive Weather Dashboard. That's quite the range of subject matter!
Covering such a broad spectrum of web design and development is certainly a challenge and one I couldn't do alone. My subject editors Alma Hoffmann, Chui Chui Tan, Drew McLellan and Michel Bozgounov bring their expertise to the topics they help curate. Copy editors Andrew Lobo and Owen Gregory help preserve the tone of voice of our authors while ensuring the content is easy to understand for an international audience. Cosima Mielke ensures that the newsletter is well researched along with many other roles (including eBook production), and Yana Kirilenko does a great job of getting articles from Google Docs, Dropbox Paper and various Markdown apps into the CMS. Senior editor Iris Lješnjanin does an amazing job of keeping everything on track, fielding the email, hitting publish on most of the pieces, and making sure that we are all using smashingly correct punctuation! I am very grateful for all of their work.
Vitaly and I are well-known faces in the web community, however, there is a whole cast of folk working behind the scenes to keep the magazine running successfully. I don't say thank you enough, but I sincerely appreciate all the work that goes into the magazine across the team.
Smashing Magazine turned 13 this year to which I shared personal stories from the team — you can read more about the people behind the Smashing scenes over here.
This year, I've tried to bring the various facets of the business into the magazine. For example, each conference results in a set of high-quality videos of the presentations which was hidden away on Vimeo. This year, I've published a write-up of each event, listing all of the videos. I hope that this means more people can benefit from the wisdom of our speakers and also shows the brilliant work the conference team does in curating and putting on these events.
Something that I really enjoy is to publish articles by folks who have never written for a large publication before and to help their articles go through the process. Earlier this year, I wrote an article on Pitching Your Writing To Publications. If your 2020 goals include writing for Smashing Magazine, drop us a line with an outline of your idea. We would love to work with you!
Smashing Books And Our First Print Magazine
In 2019, we published two printed books, plus our very first print magazine. Art Direction For The Web was published in the spring, and at the end of the year, we began shipping Inclusive Components.
In the middle of the launch of Inclusive Components, we welcomed a new team member, Ari Stiles. She told me,
"It was challenging and fun to start working on the Smashing Library right after Heydon's book was released, when promotion was already in full swing. A bit like stepping in front of a firehose — but in a good way! It helps that Inclusive Components is a well-written, timely book. I love helping people discover new and helpful resources like this one, and I'm excited about all of our new books for 2020."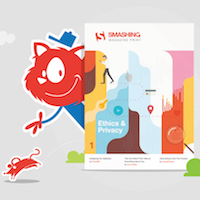 Selecting a topic for
our first print magazine
was tricky. We wanted these magazines to be a snapshot of the industry at a certain time, but also to have a longer shelf life than tutorials on topics that will be out of date in a few months. Ultimately, for issue one, we chose a subject that was at the forefront of many minds in 2019 — that of
ethics and privacy
. The collection of essays I commissioned is designed to make you think, and we still have a few print copies and the digital version, if you would like to read them.
🎉 We're currently in the
planning stage for issue 2
— watch this space!
All of our books come with an eBook version, and one of Cosima Mielke's many roles is to produce this version from the final manuscript. Memories of working on these projects were her response when I asked her about her 2019:
"As an eBook Producer, the moment when you're being handed over the proofread manuscript to get started with eBook production is always a special moment. So many people — reviewers, proofreaders, and most importantly, the authors themselves, have already invested so much time and efforts into the manuscript, and now it's your turn to put it into its final shape: the eBook that people are going to download and read.

"My personal highlight (and biggest challenge) this year was to turn the monumental opus that Andy provided with "Art Direction for the Web" into an eBook. The assets included almost 600 images — most of the designs created by Andy from scratch — and turning these into an eBook that does justice to the author's meticulous work, provides a pleasant reading experience (given the rather limited possibilities that eBook reading devices usually offer), and has a reasonable file size at the same time, was quite a balancing act. Looking back, it was the most challenging eBook I have worked on to date — and, naturally, these kinds of projects make you feel proudest once you've accomplished them. I'm already curious to find out what 2020 will bring."
The Smashing Podcast
For the first time this year, Smashing Magazine has a podcast. Hosted by Drew McLellan, this bi-weekly show interviews someone from the world of web design and development. We hope to bring you some well-known names, but also speak to folks doing interesting things across the industry.
In addition to having a very broad base of subject matter, Smashing has a global audience; we'd like to reflect that and bring you interviews from people all over the world. I asked Drew for his thoughts on these first few episodes:
"I was really pleased to be able to launch the Smashing Podcast this year. We spent quite a bit of time in development with it, trying to work out what the best format and tone to take would be. We tried to make it sound like Smashing and embody the same values; a good place to learn and stay informed, but with a sense of fun.

Our early guests have included experts such as Jina Ann, Liz Elcoate, and Jason Pamental. And we've spoken to authors of Smashing books Andy Clarke and Heydon Pickering.

The reception so far has been great, and you can always let us know what you think via the contact page. I'm looking forward to releasing episodes with the guests we have lined up for 2020!"
If you haven't listened to an episode yet, you can catch up by subscribing here, or check out the individual episodes and full transcripts.
Smashing Membership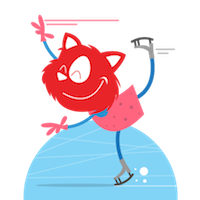 We love our Smashing Members! This year you have continued to sign up and support the publication of independent content. We've been running webinars (with the help of
Scott Whitehead
and
Bethany Andrew
where members get to chat with one another in our Membership Slack, while enjoying free copies of our eBooks, plus a copy of the print magazine! We're really keen to build on and evolve membership over the next years, and we sincerely thank our members for their support.
We have been running a membership table at our event, where members and prospective members can chat with the team. Our partnership manager, Mariona Jones remembers,
"While running the membership table at SmashingConf, I met a group of attendees who shared their passion for many things, among them open-source, stickers, code, and caffeine while browsing together through the first-ever Smashing print magazine on ethics and privacy and conversing about the relevance of this important topic."
That's enough from me! Still, we can't wrap up 2019 without some thoughts from Vitaly, without who Smashing would not exist at all.
"It's common to think that it's all about the achievements or goals that make a year special, but for me, this year was full of meeting wonderful people. So, so many people. I've had a chance to speak with hundreds of people all around the globe, learning from their experiences and sharing mine. I was lucky to travel to over 40 places this year, from Albania, Serbia and Bosnia-Herzegovina to Kyiv, Sweden and Budapest. I vividly remember some of the stories and experiences I shared over a fire in the evening, in cars on the way somewhere, and in buses talking to strangers I'll never see again. These were extremely rewarding, valuable and precious moments for me. They are the ones that I'll be looking back to years from now. In essence, it's all about people in the end.

"It was wonderful to connect with some of our readers at New Adventures in Nottingham, InfoShare in Gdansk, Poland, BTConf in Dusseldorf, FrontEndUnited in Utrecht, Netherlands, YGLF in Vilnius, Lithuania, perf.now in Amsterdam, Netherlands, and so many others! That said, travel is not without drama. When I was on a short vacation in Albania, I ended up getting lost in the woods in the middle of nowhere at midnight. That was quite scary, but thanks to 6% on my phone and a hardly visible, remote McDonalds sign, I was able to get out in a few hours, returning to the hotel around 5 AM.

"I think that this year at Smashing we've learned what it really means to be a team. We had tough and difficult situations, but we pulled together in a respectful, kind and very supportive way, and we kept strong and we made it. It was a year full of challenges and adventures, but in the end, we've grown even closer together, and I'm very proud of our team for getting there. I'm also very proud of the fact that we have been exploring topics that are often not seen as particularly interesting nor trendy — accessibility, ethical design, privacy. At our conferences, for example, we've looked into common problems and issues that developers and designers struggle with, and tried to find solutions and common techniques to tackle them. It's something that I strongly believe is important for the health of our industry, and I'm happy to see more discussions around these topics this year.

"My sincere hope is that we'll establish an even stronger team filling in the gaps we currently have, and we'll manage to create a very strong alignment within the company. I hope we'll be able to reach out to more people — especially the new generation of designers and developers — and connect with them. I can't wait for the books that we'll be releasing next year as well! I have a number of ideas in mind of things I think we could do, but before jumping there, I want to make sure we are stable, healthy and strong. No rush — I've been patient my entire life."
Onwards To 2020!
The whole team is looking forward to seeing what 2020 brings, and to sharing that with the Smashing Community — wherever you are in the world. Thank you for being part of our journey!
(il)