Choose your option.
A friendly community, books, webinars, conferences and fancy cats.
Starting from $3 a month. You can cancel any time.
Just want to support Smashing? That's your option!

1 monthly webinar
Invite to all SmashingConf parties
Early access to SmashingConf videos
Our workshop slides & checklists

$3

discount on printed books

A perfect package for independent designers and developers.

All Supporter features
Recordings of all webinars
All future Smashing eBooks
Early access to tickets & books
Access to Smashing TV
Big discounts on printed books, job postings, conference tickets
Discounts on tools & video courses (e.g. Debugging course)

Great for agencies and organizations that care about being up-to-date.

All Supporter and Member features
Entire Smashing Library (

60+

eBooks)
2 printed magazine issues a year

$100

discount on 1 conf & workshop

$375

discount on 1 in-house training
Coming Up Next in Membership
We try our best to make your Membership worthwhile. Stay tuned: follow @SmashingMembers on Twitter for schedule, transcripts, new eBooks and fancy cats.
That's What Members Say
"Smashing Magazine has always been very supportive of the web community. Membership feels like a huge effort towards a strong, diverse community of people who care about their craft. Highly recommended for every web professional who wants to learn and connect — even those who don't like cats."
Choose what you want.
Your support matters. Choose the option that works best for you.
You can cancel any time. No buts or ifs.
$3

/ mo.

$5

/ mo.

$9

/ mo.

$3

/ mo.

$5

/ mo.

$9

/ mo.

Karma 🥗
Fast, ad-free experience
Rewarding authors and editors
Rewarding new voices in the industry
Rewarding the open source community
Training 🍯
A monthly webinar by experts
Workshop slides and checklists
Early access to many SmashingConf videos
Access to super-early-bird tickets
All webinar recordings
Books 🥕
$3

/ mo.

$5

/ mo.

$9

/ mo.

At least new eBooks every year
All Smashing eBooks ( books)
Printed Smashing Magazine ( a year)
Discounts 🍰
Discount on printed books
$3
$5
$10
Discount on job board postings
$25
$75
Discount on conferences and workshops
$50
$100
Discounts on tools and video courses
CSS Grid by Rachel Andrew, Debugging by Remy Sharp, CodePen, Shopify, Mailchimp etc.
5%
10%
20%
Networking 🍕
Invites to all SmashingConf parties
Networking and Q&A sessions
Smashing TV
Vote on topics and speakers
Here's How We Spent The Money
We believe in an open, diverse and accessible web. With your help, we want to reward people doing great work to make it happen. That's why we actively support community events and projects, and people behind them. We want to keep things fully transparent, so here we'll be reporting how we spend the money.
That's what we've been doing in the past 100 days (March 12, 2020):
Released The Ethical Design Handbook and made the eBook version available to Members before the official release,
Gathered for 8 new Smashing TV sessions, including webinars on privacy UX, building CSS layouts, TypeScript, art direction, and performant video delivery,
Ran a free live stream on form design patterns,
Shipped 200 books on accessibility and ethical design to accessibility communities around the world: Indonesia, India, Brazil, Canada, UK, USA, Australia! Made possible with the help of our wonderful Smashing Members.
Sponsored DWebDesign #3 in Berlin,
Vitaly taught at the University of Applied Science in Amsterdam and at Projector Design School in Kyiv, Ukraine,
Gave away diversity tickets,
Published 83 articles on the magazine.
It's all made possible with your contributions. You made it happen. So thank you.
Next steps:
Coach new voices in the industry to speak at a meet-up or a conference,
Set up local Smashing meet-ups around the world and support them with books and swag,
Support people who want to learn but can't afford it with Smashing eBooks, webinars and learning material,
Support web-related non-profit events and meetups.
Your support allows us to bring you great content, pay all our contributors fairly, and reduce advertising on the site. Thank you.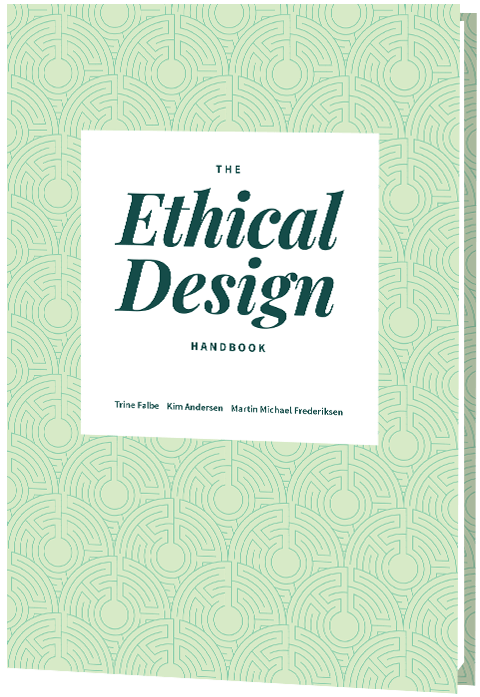 Still not interested?
No worries, that's perfectly fine! We kindly appreciate your time and interest. Perhaps you can support the Magazine in another way:
Thanks for getting so far, and hopefully see you in some part of the world soon! Boooo-yah!
Never stop learning!
Choose your option.
A friendly community, books, webinars, conferences and fancy cats.
Starting from $3 a month. You can cancel any time.
Just want to support Smashing? That's your option!

1 monthly webinar
Invite to all SmashingConf parties
Early access to SmashingConf videos
Our workshop slides & checklists

$3

discount on printed books

A perfect package for independent designers and developers.

All Supporter features
Recordings of all webinars
All future Smashing eBooks
Early access to tickets & books
Access to Smashing TV
Big discounts on printed books, job postings, conference tickets
Discounts on tools & video courses (e.g. Debugging course)

Great for agencies and organizations that care about being up-to-date.

All Supporter and Member features
Entire Smashing Library (

60+

eBooks)
2 printed magazine issues a year

$100

discount on 1 conf & workshop

$375

discount on 1 in-house training