In this collection, you'll find a variety of beautiful, unique and highly creative wallpaper design about our best friends. Cats, dogs, horses and more for your Desktop or mobile phone.
These pictures are the best pet wallpapers from Smashing Magazine's monthly contest1 – running from 2008 until 2016 and still counting. Please note: The images here do not contain any calendars. If you spot one, there is none.
Further Reading

on SmashingMag:
Friends
Cat and mouse, a contrived action involving constant pursuit, near captures, and repeated escape. We can do better than that. Designed by VCO Studios6 from The Netherlands.
Summer Cat
Designed by Marina Nozyer13 from Russia.
The Golden Eyed Cat
Designed by Omer Faruk Ayranci20 from Turkey.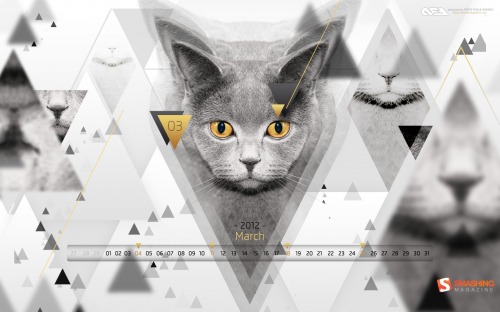 Sad Eyes
"I take and edit the picture." Designed by Nuno Silva from Portugal.
Awake
Designed by Romy Campos Menegazzi from Brazil.
Yes I'm Emperor
Designed by Marcela Pe–a Rojas / Isonauta46 from Chile.
Vanessa
She loves snow and snowdrifts most of all in life. Designed by Lex Rusakoff from Russia.
Snow Walk
My dog enjoying the first snowfall at the terrace. After the first walk, she tried to eat the snow. Designed by Luis Herrero Jimenez79 from Spain.
Communion Cups & Someone's Coat
Designed by Brad Cerasani85 from Canada.
The only thing
This is Spack, my "little" dog (just three years old…!)! I love dogs, don't leave them alone. Designed by Riccardo Medana from Italy.
Woof!
Designed by Laurent Constant from Belgium.
Wonderful Winter
A great new year with these lovely deer! Designed by Agnes Swart from The Netherlands.
Play With Me
One of my latest photographs taken on a beautiful summery day in the "golden hours" — I was lucky enough to capture our puppy and my sister, Sasha Bell playing on the lawn. I thought this would be a lovely wallpaper with a hint of the lovely summer we all deserver in the UK. Designed by Olivia Bell115 from England, UK.
Sunrise Grazing
Designed by Olivia Bell123 from England, UK.
The Arabian Stud
Designed by Atelier Pall130 from Romania.
A colorful Bird
My parrot. Designed by Nicky Deenen137 from the Netherlands.
Swan Love
Designed by Francisco Jesús García Linares145 from Spain.
Abstract Bird
Abstract art of parrot ready for welcome to rain. Designed by Chandrakant Bagade, Banglore.157 from India.
Woobie
Designed by Tetyana Kovyrina175166 from Canada.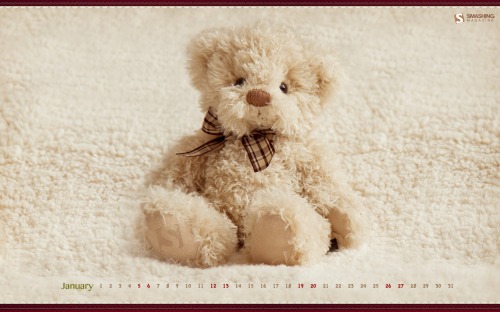 Don't Worry, Be Happy
A simple wallpaper to brighten up your day. Designed by Tetyana Kovyrina175166 from Canada.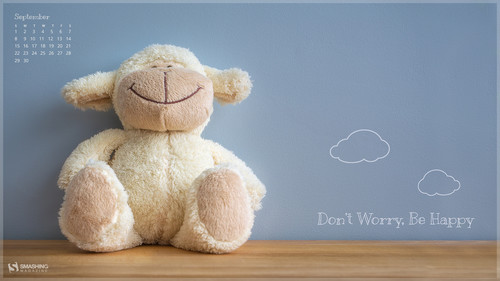 May Happen, May Be
We can all get out of our cages… Designed by Thais Trizoli190 from Brazil.
Love Birds
Celebrate love and be free. Happy September to everyone! Designed by Martina Skender from Croatia/Israel.
Cute Birds
Vector illustration of cute birds. Designed by Brykova Yuliia320205 from Ukraine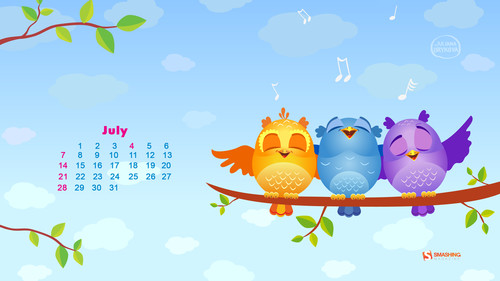 Love knows no bounds
The message of this wallpaper is Love knows no bounds. So for the cat and the mouse: as long as the heart is bigger then the hunger, they'll be fine. Designed by Nicole Bauer368213 from Germany.
Understanding
I thought about how sometimes we have a predisposition towards something instead of trying to understand it. Designed by Maria Keller341225 from Mexico.
Friends
Designed by Dorvan Davoudi247 from Canada.
Animals With Pets
Designed by Ermelindo Lopes270 from Portugal.
Private Island
Designed by Kayro C from China.
Cat
Because, well, you know… CATS! — Designed by Bill Mead288 from the United States.
Autumn Owl
Designed by Katerina Bobkova311 from Ukraine.
Cute Dog
Cute cartoon husky dog. Designed by Brykova Yuliia320205 from Ukraine.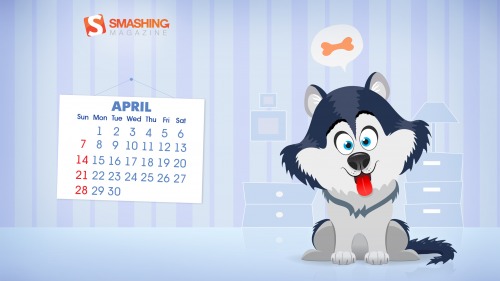 Let's Enjoy The Little Things!
Designed by Iquadart329 from Belarus.
I'll Always Guide You
Moms are always there to guide us. My mom loves elephants so I wanted to draw something to show my love for her. Designed by Maria Keller341225 from Mexico.
320×480343, 640×480344, 640×1136345, 750×1334346, 800×480347, 800×600348, 1024×768349, 1024×1024350, 1152×864351, 1242×2208352, 1280×720353, 1280×800354, 1280×960355, 1280×1024356, 1366×768357, 1400×1050358, 1440×900359, 1600×1200360, 1680×1050361, 1680×1200362, 1920×1080363, 1920×1200364, 1920×1440365, 2560×1440366, 2880×1800367
It wasn't me
I just had this idea of a cute monkey character and this is what came out of it. Designed by Nicole Bauer368213 from Germany.
Standing Tall
Like any designer, I derive inspiration from nature. And animals are my favourite. Still I remember the tall, majestic Giraffes that I saw in my school excursion. Have a beautiful month. Designed by Ganesh k Swaminaathan from India.
Swimming In a Fishbowl, Year After Year
Here is my cartoonish adaptation of a line from a PinkFloyd balad. Designed by Katerina Tuskova from the Czech Republic.
Fishy Business
Designed by Pietje Precies394 from The Netherlands.
Cute Hare
Designed by Olivia Osik403 from Estonia.
Footnotes