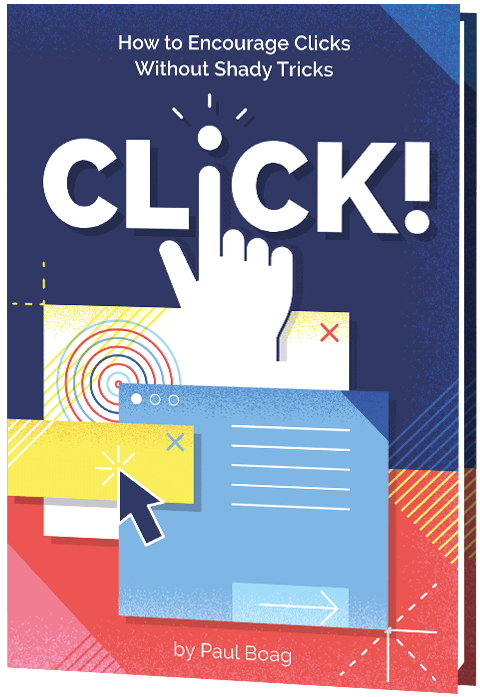 The web has become a noisy place with millions of companies trying to get users' attention. No wonder many of them apply increasingly desperate techniques to encourage users to act on their websites. We've seen an explosion of dark patterns attempting to manipulate users into handing over personal data or make a purchase. Jump to table of contents.
However, these manipulative techniques come with hidden costs in customer service, maintenance, support, return processing fees, and social media backlash. They cost a fortune and hurt business irrevocably. Download a free PDF sample (17.3 MB) (ePUB, Kindle).
How, then, do we encourage users to act? If dark patterns are not the answer, then what is? How do we increase clicks without shady tricks? These are the questions that Click! answers.
In the book, you'll learn how to:
measure conversion effectively
build a user-centric sales funnel
address objections and reduce risks
build trust and overcome skepticism
persuade people well without alienating them
boost business KPIs sustainably
apply quick wins to help business today
establish long-term strategy for better conversion.
304 pages. High quality hardcover + eBook (PDF, ePUB, Kindle). For designers, marketers, entrepreneurs and product owners. Written by Paul Boag. Designed by Veerle Pieters.
Published on

June 2020

Tags:

UX, Conversion, Business
About The Book
If you believe that we shouldn't trick users with dark patterns, then this book is for you. A practical handbook on how to increase conversion and drive sales sustainably without alienating users with shady tricks along the way.
Click! shows you how to improve conversion sustainably with practical advice and techniques you can apply tomorrow. By figuring out how to make your way forward to establish trust with small commitments, at the right time, in the right way, and in the right order.
By reading this book, you will learn:
The psychology of decision making.
How to persuade people without alienating them.
Methods for building trust and addressing user concerns.
Quick wins that can start improving conversion tomorrow.
Long term strategies for improving your conversion rates.
That makes this an ideal book for anybody who is looking to encourage users to act, without resorting to unethical and ultimately damaging techniques. Whether you are a designer, marketer, entrepreneur or product owner, this book will help.
It will help you meet your targets, improve the user experience and convince your colleagues, clients and managers that they do not need to use manipulation.
See a Tangible Return From This Book
Boost online sales
Boost your online profits through increased sales, higher average order value and improved customer lifetime value.
Expand your mailing list
Expand your mailing list by encouraging site visitors to sign up, and improve the quality of those who subscribe.
Encourage leads
Encourage more people to contact you via your website and ensure those who contact you are ready to buy.
Increase margins
Reduce your sales, marketing and customer support costs by creating happy customers who recommend you to others.
Shipping now (delayed in the US and Australia due to Covid-19-related import restrictions). Written by Paul Boag.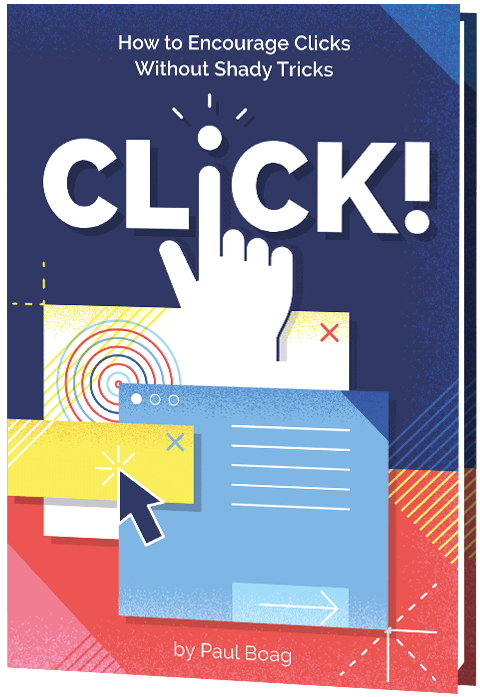 Table of Contents
Avoid the Dangers of Persuasion

Paul begins your journey with a rock-solid business case you can take to management or clients to avoid the more manipulative techniques you see online.

You will learn:

How online choice has empowered the consumer.
The hidden marketing costs of manipulation.
The dangers of buyers remorse.

Measure Conversion Effectively

You cannot improve what you are not measuring. That is why, in Paul's second chapter, he explores how to measure your conversion rate effectively. Only then can you start to improve it.

You will learn:

The dangers of having no metrics or bad ones.
How to establish your key performance indicators.
What to track and how to track it.

If you want to persuade people to act, you need to understand how they think and what they want. To do that you need to carry out at least some user research. In this chapter, Paul introduces you to easy to use techniques that will get the job done with the minimum of investment.

You will learn:

What exactly you need to understand about your audience.
How to consolidate all you know about your users.
How to carry out lightweight user research.

Build a User-Centric Sales Funnel

The decision to act doesn't take place in isolation and is part of the broader user journey. In this chapter, Paul explains how to understand that journey and build a sales funnel that supports the user's experience, rather than seeking to interrupt it.

You will learn:

What a sales funnel is and how it helps.
How to map your customer's journey.
How to build a sales funnel around the user's journey.

Address Objections and Reduce Risks

This chapter explores one of the most important aspects of encouraging users to act — addressing their concerns. Paul shows you how to identify user's objections and then overcome them, so reducing the risk of taking action in the minds of users.

You will learn:

How to identify the concerns your audience has about taking action.
How to address common concerns.
A process for handling any objection users might have.

Establish Trust and Overcome Scepticism

People will not hand over money or personal information if they do not trust you. To make matters worse users have learned to be sceptical online. In this chapter, you will learn how to build a connection with your audience and help them learn to trust you.

You will learn:

Why trust is essential for improving conversion.
How to build trust through openness and empathy.
The role of social proof and connecting consumers in building trust.

Defeat Cognitive Overload

In this chapter, you will discover how to reach an audience who is distracted and time-poor. You will learn the importance of not making users think and learn valuable techniques for making taking action an effortless experience.

You will learn:

What cognitive load is and why it is so dangerous for your conversion rate.
Methods for reducing the cognitive load of your websites.
Techniques for keeping any interface simple.

Overcoming the Problem With Perception

Are your users taking away the right message from your website? Do they understand what you offer or that it is relevant to them? It is easy to leave a website without acting because you had the wrong impression. This chapter shows you how to address this genuine danger.

You will learn:

How to position our products and services in a positive light.
The role that mental models play in conversion.
Techniques for ensuring your content reflects the user's mindset.

Never Stop Testing and Iterating

While Click! is packed with great tips and techniques, the real key to success is a program of ongoing testing and iteration. In this chapter, Paul shows you how to put in place a methodology that will keep your conversion rate growing for years to come.

You will learn:

Techniques for ensuring you are working on the right projects to improve conversion.
Ways to test how compelling a design concept is.
How to integrate testing into every aspect of your development cycle.

Address the Whole Experience

While marketers and UX designers have an enormous impact on conversion, they are only a part of the story. That is why in this chapter, Paul shows you how to address the whole user experience and start encouraging colleagues to help improve the conversion rate too.

You will learn:

The role of your developer in improving your conversion rate.
How to use other digital channels to improve your website conversion rate.
How broader organisational changes can help boost revenue and online leads.

With a book packed with advice, it can be overwhelming. Paul concludes the book with some practical next steps that you can take, wherever you are on your journey to improve conversion.

You will learn:

Quick wins that can get you started today.
Budget testing techniques you can implement immediately.
A more ambitious and ongoing approach to optimisation.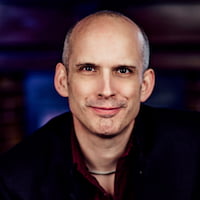 About The Author
Paul is a leader in conversion rate optimisation and user experience design thinking. He has over 25 years experience working with clients such as Doctors Without Borders and PUMA. He is the author of six books and a well respected presenter.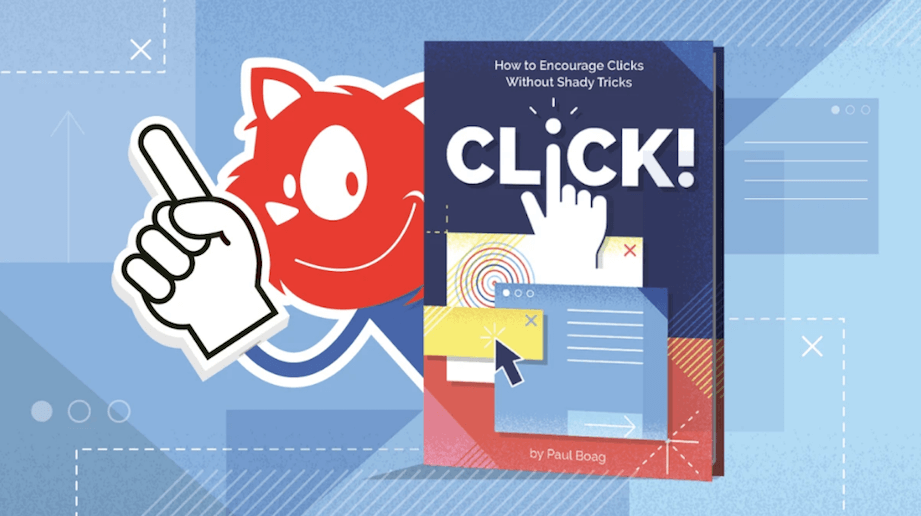 Frequently Asked Questions
If you have any questions, we are right here to answer them. We love our customers, and we'd love to help you in any way or just listen to your story. So please feel free to ask questions via @smashingmag on Twitter — we'll get back to you right away. Just in case: here are answers to some frequently asked questions.
How much does shipping cost to my country?

No shipping costs — wherever you are in the world! We ship everywhere, worldwide, via airmail shipping. What you see is what you pay. No ifs or buts.

Delivery times to my country?

All books are shipped via airmail to keep delivery times as short as possible. You can check the anticipated delivery times for your country.

Is the eBook included with print?

When you purchase a printed book, you'll get a friendly discount on the eBook. All eBooks are available in usual formats — PDF, ePUB, and Amazon Kindle.

What payment methods are accepted?

PayPal, VISA, MasterCard and American Express. Of course, we use a secure connection, with 256-bit AES encryption and a green GeoTrust Extended Validation SSL CA certificate. And no, we don't store your credit card data on our servers. (Obviously.)

Is there a money-back guarantee?

Yes, absolutely! No risk at all — our 100-day full money-back guarantee keeps you safe. Don't hesitate to return your purchase. You'll get your money back without ifs or buts!

I have a question that is not covered here.

No worries! Please get in touch with us via the contact form. We would love to help you as soon as we possibly can!