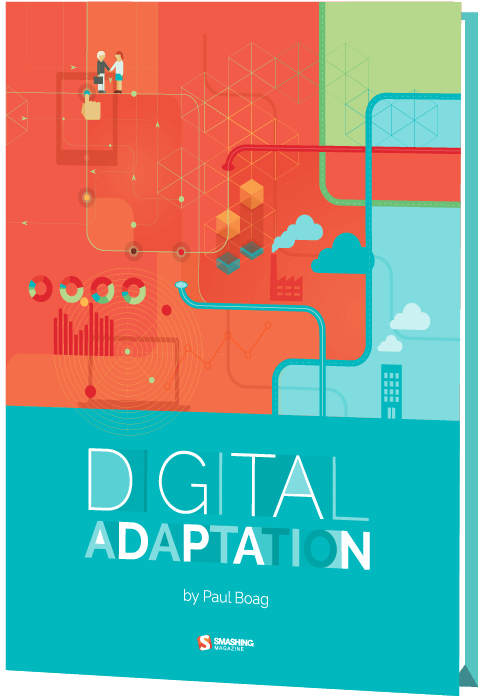 Nothing is more frustrating than stubborn management entangled in dated workflows and inefficient processes. That's why we created "Digital Adaptation", a new practical book on how to help senior management understand the Web and adapt the business, culture, team structure and workflows accordingly.
The web has changed the rules of business. The best practices of the industrial economy no longer apply in the digital age. What was once safe ground is no longer so, and organizations need to adapt.
Published on

February 2014

Tags:

Business
About The Book
Sector after sector have been transformed by the new digital economy. Newspapers have found advertising revenue and readership evaporate, music retailers have shut their door in the face of digital downloads, and companies like Blockbuster have been supplanted by digital offerings such as Netflix. To think your sector will be an exception is to under-estimate the profound impact of the web on society and business. It will not be long before new post-digital companies begin to disrupt your sector, too.
This book provides practical guidelines on how to help you adapt the business, culture, teams and workflows to embrace the full potential of the web. No fluff, no theory — just techniques and strategies that worked in practice, and showed results.
If you've got enough of your co-workers not understanding the Web, Digital Adaptation is just what you need — ideas and concepts that you can put in front of senior management to make real changes.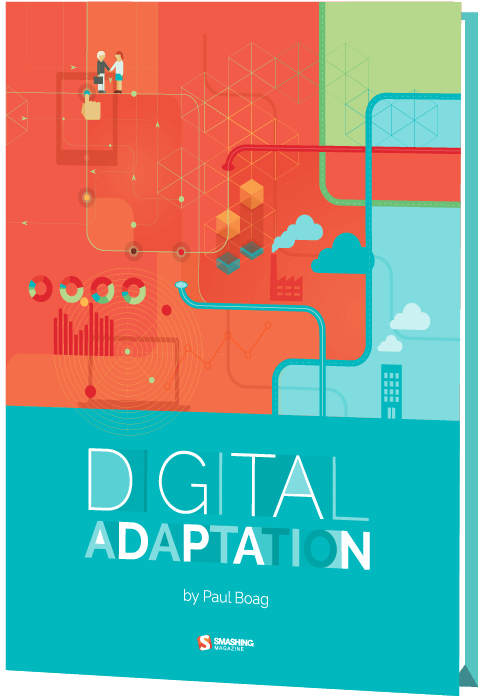 Table of Contents
In the book we will explore how we need to move from being implementors to consultants, helping senior management understand this new medium and adapt their business accordingly.
A Message for Web Professionals

The foreword introduces the purpose of the book and explains why we decided to choose you as the audience for it. In fact, the book is written primarily for you as web professionals. A book you can quote to senior management and make real, lasting changes in your organization. Your job is to take the concepts covered in this book and put them in front of senior management.

The core problem with digital, faced by many large organizations, is that they were formed before the web as we know it today existed. Their systems, processes, and (in many cases) people are not configured to support it. In this chapter, Paul discusses warning signs of digital incompatibility in your company, organizational and cultural barriers and changes that the new digital landscape has brought. This is a chapter of how most organizations struggle with their digital strategy and what you have to know to avoid the problems in a long run.

Setting Your Digital Direction

As Richard Rumelt said, "good strategy works by focusing energy and resources on one or a very few pivotal objectives whose accomplishment will lead to a cascade of favorable outcomes." In this chapter, you'll learn how to select the right digital direction and how to deal with prioritization paralysis. Backed up by case studies and real-world examples, you'll also learn how to form a digital strategy and how to use guiding principles, digital policies, and a responsibility matrix to complement the strategy. The chapter also explains how reorganizing teams and processes will help tackle dated, inefficient departmental structures.

Adopting A Digital Culture

Forming a digital strategy is one thing, but making it work requires changes in the digital culture. This chapter discusses main components of a digital culture, including collaboration, agile development, digital by default, innovation and service-oriented culture. The web can't be neatly separated from the rest of organization; what's necessary is a single organizational strategy that is heavily influenced by online. This chapter explains just how such a strategy can be established in practice.

Digital Teams: Agents of Change

There are various ways in which digital teams can be organised, but some approaches are more effective than others. This chapter discusses how to build an effective team and what role it should have, as well as how to find a good digital lead and attract and retain appropriate digital staff. Sometimes the digital team can feel like a Ping-Pong ball that ricochets around the organization—you are never quite sure where it will end up. This chapter explains the place, the position and the working environment of an effective digital team.

Digital Demands Another Way Of Working

There is no shortage of big digital failures, from the London Olympics website to the Healthcare.gov website. The costs are staggering and the impacts devastating. The more complex and ambitious a digital project, the more traditional management approaches will struggle to scale. This chapter explores why digital projects fail and how you can minimize the risk of this happening by identifying and prioritizing user needs and involving the entire digital team in the conversation. Of course, this would work best within an iterative and collaborative context in which failure, prototyping and experimentation are deeply rooted within the digital culture.

Anybody can instigate change. As somebody working at the grassroots level of your organization's digital strategy, you are a key catalyst of change. That work begins in your own team. You can plant the seeds of change by establishing good team-working relationships and atmosphere, enforcing good working practices, building bridges with colleagues and educating them, approaching management strategically, and being disruptive. If you don't take action to change it, nobody else will. But if you do take action, there is a real opportunity to make your work more enjoyable and to have a real impact on your company.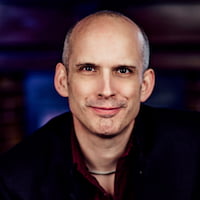 About The Author
Paul is a leader in conversion rate optimisation and user experience design thinking. He has over 25 years experience working with clients such as Doctors Without Borders and PUMA. He is the author of six books and a well respected presenter.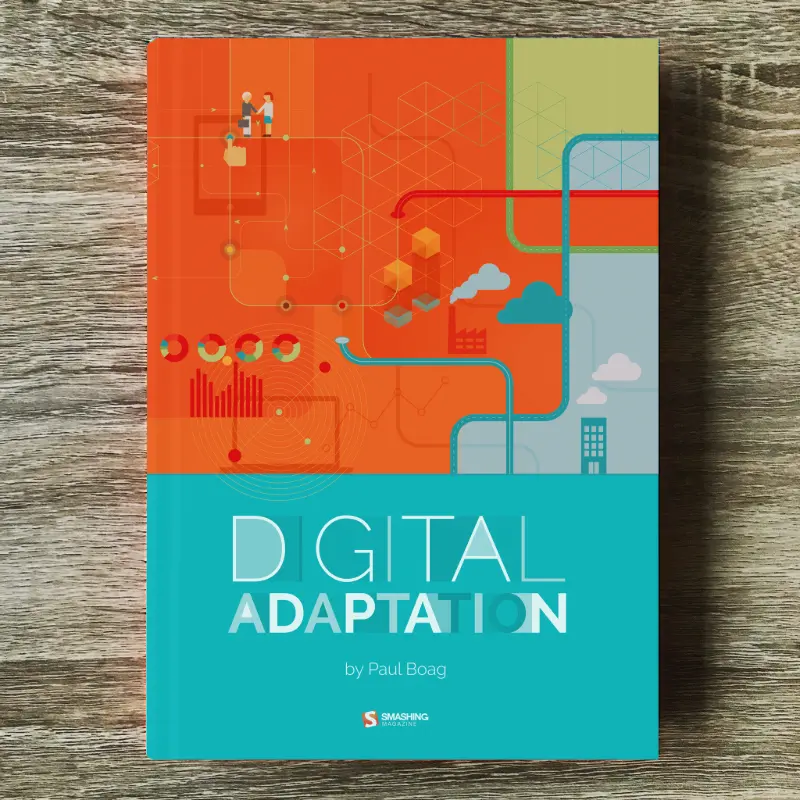 Frequently Asked Questions
If you have any questions, we are right here to answer them. We love our customers, and we'd love to help you in any way or just listen to your story. So please feel free to ask questions via @smashingmag on Twitter — we'll get back to you right away. Just in case: here are answers to some frequently asked questions.
How much does shipping cost to my country?

No shipping costs — wherever you are in the world! We ship everywhere, worldwide, via airmail shipping. What you see is what you pay. No ifs or buts.

Delivery times to my country?

All books are shipped via airmail to keep delivery times as short as possible. You can check the anticipated delivery times for your country.

Is the eBook included with print?

When you purchase a printed book, you'll get a friendly discount on the eBook. All eBooks are available in usual formats — PDF, ePUB, and Amazon Kindle.

What payment methods are accepted?

PayPal, VISA, MasterCard and American Express. Of course, we use a secure connection, with 256-bit AES encryption and a green GeoTrust Extended Validation SSL CA certificate. And no, we don't store your credit card data on our servers. (Obviously.)

Is there a money-back guarantee?

Yes, absolutely! No risk at all — our 100-day full money-back guarantee keeps you safe. Don't hesitate to return your purchase. You'll get your money back without ifs or buts!

I have a question that is not covered here.

No worries! Please get in touch with us via the contact form. We would love to help you as soon as we possibly can!