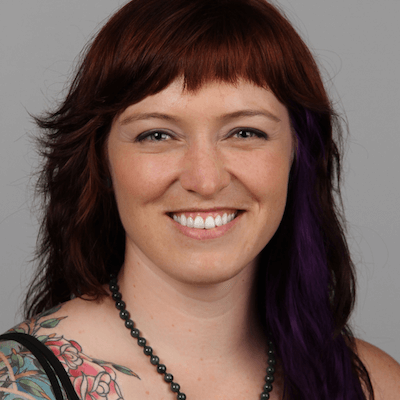 Marcy Sutton is a Senior Front-End Engineer at Deque Systems, where she works on the aXe-core team building on accessibility tools for developers. Marcy is passionate about making the web accessible for everyone, and in 2016 she was given an O'Reilly Web Platform Award for her work in accessibility. She loves applying her skills and personal values on the axe-core project and speaking at conferences around the world. Her blog, Accessibility Wins, highlights accessible user interfaces and tools, contributing a positive voice to the web development space. When away from the keyboard, Marcy can usually be found hiking with her dog, riding a bicycle or snowboarding.
Accessibility Audit Live
In this "this-is-how-I-work" session, Marcy Sutton will conduct an accessibility audit on the fly. You'll get a feel for how to detect and resolve accessibility issues and a strategic roadmap on things to keep in mind when improving accessibility.
Speaking:

Marcy Sutton

Date:
Enter password to watch: blueberry

Tools and Setup
To join Smashing TV webinars, please install the Zoom client for Meetings, which is available for all the main OSs. It may take a little time to download and install, so please grab it ahead of time if you can. If you are a Smashing Member, please sign in first. Once you did, return to this page, and you should see a webinar URL.
Previous Webinars
We run practical sessions every week. No fluff, just actionable techniques and strategies for building and designing better experiences. Here are a few recent ones: