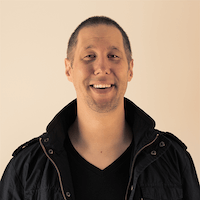 All About Icons
This session will cover a wide range of strategies, tips and tricks on how to create consistent, cohesive production ready sets of icons and glyphs for web and app projects. We will answer questions like:
Grids, weighting and consistency across icon sets.
Optimal ways to create common icons, and how those techniques can be reused.
Important considerations for production assets.
Speaking:

Marc Edwards

Date:
Enter password to watch: smudge

Tools and Setup
To join Smashing TV webinars, please install the Zoom client for Meetings, which is available for all the main OSs. It may take a little time to download and install, so please grab it ahead of time if you can. If you are a Smashing Member, please sign in first. Once you did, return to this page, and you should see a webinar URL.
Previous Webinars
We run practical sessions every week. No fluff, just actionable techniques and strategies for building and designing better experiences. Here are a few recent ones: