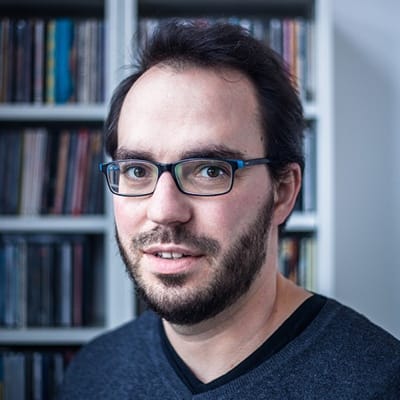 Rémi Parmentier is a french front-end developer working at his own small web development agency, Tilt Studio. Rémi runs workshops, gives talks and writes articles on his blog to help others code better HTML emails. Rémi also likes Game Boy consoles and Jurassic Park.
Email Coding Guidelines
Coding HTML emails is a beast of its own with lots of differences from coding web pages. In this presentation, Rémi will share a few coding guidelines that will give you a better comprehension on how to make your emails code cleaner and work as good as possible in Gmail, Apple Mail and other mail clients.
We'll cover most up-to-date email coding best practices. This includes the following issues:
Use an HTML5 doctype.
When to use <table>s for layout.
Make an email work without <style>.
Prefer modern styles over ancient HTML attributes.
Use padding or margin for spacing.
Improve the accessibility of your email.
Speaking:

Rémi Parmentier

Date:
Enter password to watch: lucifer

Tools and Setup
To join Smashing TV webinars, please install the Zoom client for Meetings, which is available for all the main OSs. It may take a little time to download and install, so please grab it ahead of time if you can. If you are a Smashing Member, please sign in first. Once you did, return to this page, and you should see a webinar URL.
Previous Webinars
We run practical sessions every week. No fluff, just actionable techniques and strategies for building and designing better experiences. Here are a few recent ones: