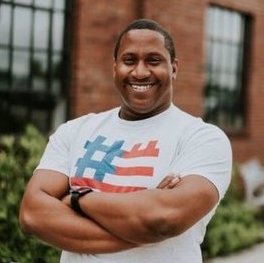 Jerome Hardaway is a Google Developer Expert (Web), Twilio Champion, Developer Advocate for Quicken Loans and a Javascript Engineer. He also is the 'Geek At Arms' (Founder and Executive Director) of Vets Who Code, a 501©3 veteran-led charitable non-profit dedicated to filling the nation's technical skills gap with early-stage transitioning veterans and military spouses through remote software development training.
Enterprise Accessibility
In this webinar, Jerome is going to go in-depth on accessibility issues and solutions when building large web apps.
At an enterprise Accessibility level he is going to look at the complex problems of fixing the accessibility of a large app with multiple moving parts, such as a blog with reviews and rating options. He will discuss the workflow,
how to ensure there is choice baked into the web app on every level (such as navigation with drop downs),
how to ensure accessibility moves smoothly from static pages to React components.
Speaking:

Jerome Hardaway

Date:
Enter password to watch: chowder

Tools and Setup
To join Smashing TV webinars, please install the Zoom client for Meetings, which is available for all the main OSs. It may take a little time to download and install, so please grab it ahead of time if you can. If you are a Smashing Member, please sign in first. Once you did, return to this page, and you should see a webinar URL.
Previous Webinars
We run practical sessions every week. No fluff, just actionable techniques and strategies for building and designing better experiences. Here are a few recent ones: