Every Product Has A Voice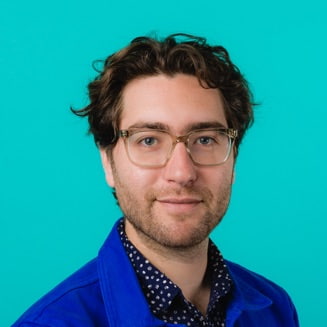 Benjamin Hersh designs to make the world a more thoughtful and creative place. He is currently a product designer at Dropbox and previously led design for a team at Medium. Ben came to design by way of visual art and cognitive science research at Stanford.
Every Product Has A Voice
When you read the words scattered over an app or website, you experience them as if spoken. This voice is every bit as real as color or motion on a digital screen — it's an illusion, and it's there for you to design. Words are often the most important design element in a product, but designers rarely handle them with the same care or conviction that we have for visual patterns. We can do better.
In this session, Benjamin will share simple guiding principles to help you design better with words. You'll explore lessons and inspiration in neuroscience, fairy tales, and examples from across the web.
In this webinar, you'll learn:
how to write functional copy for apps and websites;
how to use typography to its full potential;
how to delight users with your words;
fascinating anecdotes for your next cocktail party.
Speaking:

Benjamin Hersh

Date:
Enter password to watch: chocolate

Tools and Setup
To join Smashing TV webinars, please install the Zoom client for Meetings, which is available for all the main OSs. It may take a little time to download and install, so please grab it ahead of time if you can. If you are a Smashing Member, please sign in first. Once you did, return to this page, and you should see a webinar URL.
Previous Webinars
We run practical sessions every week. No fluff, just actionable techniques and strategies for building and designing better experiences. Here are a few recent ones: