Using Firefox DevTools To Understand Modern Layout Techniques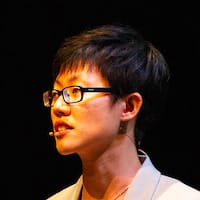 Chen Hui Jing is a self-taught designer and developer with an inordinate love for CSS. Reducing lines of code in her web projects makes her extremely happy. She used to play basketball full-time and launched her web career during downtime between training sessions. Hui Jing is currently a Developer Advocate for Nexmo, focusing on growing developer engagement around the APAC region.
Using Firefox DevTools To Understand Modern Layout Techniques
Flexbox, Grid and Box Alignment are the cornerstones of modern CSS layouts. They introduce behaviours that might seem confusing if you don't completely understand how the browser interprets the CSS values you assign, e.g. sizing with Flexbox, or the various options for sizing tracks in Grid.
Speaking:

Huijing Chen

Date:
Enter password to watch: firefoxFTW

Tools and Setup
To join Smashing TV webinars, please install the Zoom client for Meetings, which is available for all the main OSs. It may take a little time to download and install, so please grab it ahead of time if you can. If you are a Smashing Member, please sign in first. Once you did, return to this page, and you should see a webinar URL.
Previous Webinars
We run practical sessions every week. No fluff, just actionable techniques and strategies for building and designing better experiences. Here are a few recent ones: