Demystifying Front-End Security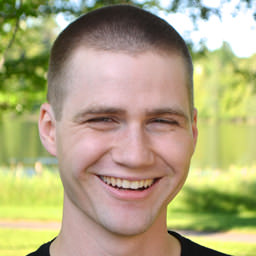 Tim is a web developer living in northern Wisconsin with his wife and three daughters. He is very passionate about the Web and can frequently be found speaking about what he's learned at a variety of Web conferences. Currently Tim is working at Snyk, helping developers use open source and stay secure, and continuously find and fix vulnerabilities in your dependencies.
He wrote 'Implementing Responsive Design: Building sites for an anywhere, everywhere web' and was a contributing author for the Web Performance Daybook Volume 2.
Demystifying Front-End Security
Thursday, December

14, 15:00

GMT.
Every day, billions of people around the world use the web to work, to find information, and to be entertained. When they come to your site, they trust you to provide them with a good experience. They expect a site that loads quickly, that works in their browser, and that is well designed. And though they may not vocalize it, they certainly expect that experience will be safe.
Speaking:

Tim Kadlec

Date:
Enter password to watch: milkyway

Tools and Setup
To join Smashing TV webinars, please install the Zoom client for Meetings, which is available for all the main OSs. It may take a little time to download and install, so please grab it ahead of time if you can. If you are a Smashing Member, please sign in first. Once you did, return to this page, and you should see a webinar URL.
Previous Webinars
We run practical sessions every week. No fluff, just actionable techniques and strategies for building and designing better experiences. Here are a few recent ones: