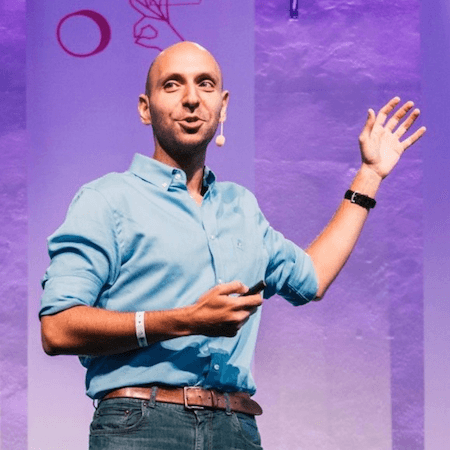 Vitaly Friedman loves beautiful content and doesn't like to give in easily. When he is not writing, he's most probably running front-end & UX workshops. He loves solving complex UX, front-end and performance problems. He also runs Smart Interface Design Patterns, a video course and UX training for passionate UX designers.
Privacy UX
GDPR cookie consent prompts, push notifications, app install prompts, video autoplays and annoying pop-ups. Every time we enter a new site, it feels like a fight against all the annoying marketing messages endlessly streaming at us. If you've wondered why a product you looked up in a search engine one day keeps showing up in all your social channels over and over just a few hours later, that's the power of data collection and retargeting at play. We can do better than that though.
In this session, Vitaly will be exploring privacy UX patterns, techniques, strategies and important decisions to consider when designing and building privacy-aware websites and applcations. You'll walk away with a toolbox of applicable techniques, privacy nightmares and a few notes on how to keep your website/app GDPR-compliant and privacy-focused.
You'll learn:
Privacy-related design patterns and good practices.
How to improve notifications and pop-ups.
How to ask sensitive questions (birthday/gender etc.).
Holistic business considerations and metrics for privacy-related features.
How to design better cookie prompts and permission requests.
What's next in privacy in light of CCPA and GDPR/ePrivacy regulation.
Speaking:

Vitaly Friedman

Date:
Tools and Setup
To join Smashing TV webinars, please install the Zoom client for Meetings, which is available for all the main OSs. It may take a little time to download and install, so please grab it ahead of time if you can. If you are a Smashing Member, please sign in first. Once you did, return to this page, and you should see a webinar URL.
Previous Webinars
We run practical sessions every week. No fluff, just actionable techniques and strategies for building and designing better experiences. Here are a few recent ones: