State Of The Web In South East Asia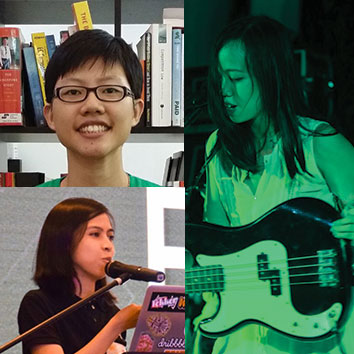 Chen Hui Jing is a self-taught designer and developer living in Singapore, with an inordinate love for CSS, as evidenced by her blog, that is mostly about CSS, and her tweets, which are largely about typography and the web. She used to play basketball full-time and launched her web career during downtime between training sessions. Reducing lines of code in her web projects makes her extremely happy. Eka Jayani Ayuningtyas is a frontend developer based in Yogyakarta, Indonesia. Having fallen in love with building websites as a pre-teen, she had followed the web design and development world independently for over a decade before finally working full-time in the field. When not coding, she is probably playing bass guitar, tinkering with the local interdisciplinary art community, or trying a new recipe. Sophia Lucero is co-founder of the Philippine Web Designers Organization, a volunteer grassroots group that organizes the Form Function & Class conference. She is a fan of cats, travel, DIY vlogs, productions, procrastiworking, and the Web.
State Of The Web In South East Asia
South East Asia has a population of a billion people, set to double to 2 billion by 2050. It has an incredibly young demographic, and a rapidly growing middle class with disposable income. Many of these people will be your next customers.
But it's also an amazingly diverse region, from the skyscrapers of the city state of Singapore, to the thousands of islands that make up Indonesia. Developers who live the region will tell you about their homelands, how the web differs from that in Europe and USA, the challenges they face, and give you a head start when it comes to serving new customers from the region.
Speaking:

Chen Hui Jing, Eka Jayani Ayuningtyas and Sophia Lucero

Date:
Enter password to watch: stateoftheweb

Tools and Setup
To join Smashing TV webinars, please install the Zoom client for Meetings, which is available for all the main OSs. It may take a little time to download and install, so please grab it ahead of time if you can. If you are a Smashing Member, please sign in first. Once you did, return to this page, and you should see a webinar URL.
Previous Webinars
We run practical sessions every week. No fluff, just actionable techniques and strategies for building and designing better experiences. Here are a few recent ones: