Towards Ethics & Privacy By Default, A Live Conversation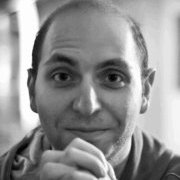 Vitaly Friedman loves beautiful content and doesn't like to give in easily. When he is not writing, he's most probably running front-end & UX workshops. He loves solving complex UX, front-end and performance problems. He also runs Smart Interface Design Patterns, a video course and UX training for passionate UX designers.
Towards Ethics & Privacy By Default, A Live Conversation
Dark patterns are prevailing many of the interfaces we use, and our data is collected, evaluated and handed over to third-parties left and right, often without us noticing at all. To many of our customers it's not really a big deal — privacy is often seen as a fair price for using all the wonderful free services around us.
However, we might underestimate the value of data we hand over to data-driven companies, and with the advent of legal regulations like GDPR, we need to understand the scope of data collection and where user's data goes. So how do we get out of this? How do we deal with advertising, tracking, sensitive data collection and treatment of data?
These are the questions we explore in the first issue of our new printed magazine. We also want to open up the conversation to a wider audience, with a free live session featuring contributing authors of the issue.
We'll look into:
How do we "sell" ethics and privacy to managers and clients?
How do we change the culture of dark patterns in our interfaces?
How and when do we integrate privacy, ethics, security in our design/dev workflows?
How do we maintain privacy and ethics over time?
How does GDPR help us shift the culture on the web?
Speaking:

Vitaly Friedman

Date:
Tools and Setup
To join Smashing TV webinars, please install the Zoom client for Meetings, which is available for all the main OSs. It may take a little time to download and install, so please grab it ahead of time if you can. If you are a Smashing Member, please sign in first. Once you did, return to this page, and you should see a webinar URL.
Previous Webinars
We run practical sessions every week. No fluff, just actionable techniques and strategies for building and designing better experiences. Here are a few recent ones: