The Fabulous And Groovy Vadim And Vitaly Video Show 2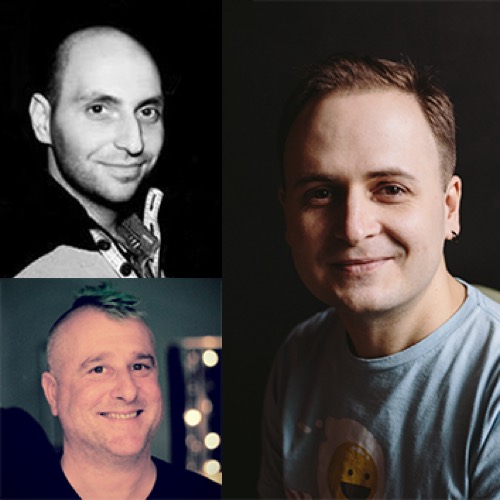 Vadim Makeev is the founder of Web Standards, the first Russian front-end community. Host and producer of the Web Standards weekly podcast. Web Standards Days conference host and organizer. Founder and organizer of pitercss_conf and pitercss_meetup. Author of Zen Coding (Emmet) idea and Shower presentation engine. Developer, speaker, DevRel. Passionate about front-end, typography, design, audio-video engineering and production. Works as himself in HTML Academy. On Twitter he's @pepelsbey_.
Vitaly Friedman loves beautiful content and doesn't like to give in easily. When he is not writing or speaking at a conference, he's most probably running front-end/UX workshops and webinars. He loves solving complex UX, front-end and performance problems. Get in touch.
The Fabulous And Groovy Vadim And Vitaly Video Show 2
The second edition of a monthly news round-up and discussion about what's happening in the web industry, and what we, as designers and developers, need to be aware of when working on the web today.
Speaking:

Vadim Makeev, Vitaly Friedman

Date:
Tools and Setup
To join Smashing TV webinars, please install the Zoom client for Meetings, which is available for all the main OSs. It may take a little time to download and install, so please grab it ahead of time if you can. If you are a Smashing Member, please sign in first. Once you did, return to this page, and you should see a webinar URL.
Previous Webinars
We run practical sessions every week. No fluff, just actionable techniques and strategies for building and designing better experiences. Here are a few recent ones: