Upcoming Web Design Conferences (May – October 2018)
What's the best way to learn? By observing designers and developers working live. Welcome SmashingConf #noslides, a brand new conference in Toronto, full of interactive live sessions, showing how web designers design and how web developers build — including setup, workflow, design thinking, naming conventions and everything in-between.
SmashingConf Toronto (June 26-27, 2018)

"Coming to Smashing Conferences fundamentally changed how I develop websites."

— Ryan Chittenden, Director of Web Development, Fuego Digital Media
Taking place in wonderful Toronto on June 26–27, with 15 knowledgeable speakers, 10 practical workshops and a broad range of topics with everything web. Live CSS/JS coding, live accessibility audit, live designing, live debugging, live sketching, performance profiling — we'd love to see you live in Toronto! ;-)
Register for three days and save $100 off the cost of registering separately for the conference and the workshop. Check the speakers →
Enough for the plug, now let's dive into our list for April throughout August.
June 2018
UX Scotland 2018
"Returning for its 6th year, UX Scotland 2018 will be a hands-on, practical UX & design conference that allows participants to connect and learn from their peers and leaders in the industry. Participants will leave with new ideas and skills to improve their user experiences, an increased professional network, and memories of many useful conversations."
When: June 13-15, 2018
Where: Edinburgh, UK

Enterprise UX 2018
"Enterprise UX offers a variety of learning opportunities. These include two keynotes, twelve presentations, four workshops and eight raucous short-storytelling sessions. Plus a range of topic tables, parties and social activities designed to foster meaningful discussion with other enterprise professionals."
When: June 13-15, 2018
Where: San Francisco, CA, USA
Web2day Festival 2018
"Vibrant and intense, yet still on a human scale, Web2day is the festival for professionals and new technology enthusiasts seeking inspiration, knowledge, and networking activities in a relaxed and off-beat atmosphere. With over 250 speakers from France and the rest of the world, a startup contest, a village covering an area of 3,500 square metres, crazy events and nights to remember (or not), all in an unusual location: we promise an unforgettable, three-day experience. Life is too short not to have fun at work."
When: June 13-15, 2018
Where: Nantes, France
OSN 2018
"Open Source North (OSN) is a Twin Cities tech conference that brings enterprise developers and industry experts together to learn, share, and connect. We're all about Open Source technologies emerging within the enterprise community. OSN is a great way to meet, mingle, and mix with other Open Source leaders."
When: June 14, 2018
Where: Bloomington, MN, USA
CSS Day 2018
"On Thursday 14th and Friday 15th of June, 2018, CSS Day is returning with two conference days: a UX Special on Thursday, and a regular CSS Day on Friday. We'll also host two workshops on Wednesday 13th by Vitaly Friedman and Sara Soueidan, and there are three side events planned."
When: June 14-15, 2018
Where: Amsterdam, Netherlands
FrontCon 2018
"The first ever two-day conference in Baltics focused on front-end concepts and technologies!"
When: June 14-15, 2018
Where: Riga, Latvia
CakeFest 2018
"Every spring we hold our annual conference dedicated to CakePHP. For the past 10 years, the framework has been a benchmark for PHP development, providing developers with a full MVC stack solution to build powerful applications which scale. This, coupled with the amazing community backing and thousands of plugins, makes CakePHP the number one choice for those who love code."
When: June 14-17, 2018
Where: Nashville, TN, USA
mDevCamp
"mDevCamp 2018 is the largest conference for mobile enthusiasts in Central Europe. The 7th edition will feature world-class speakers, in-depth talks and workshops and great hands-on zones. Come to meet 1000 enthusiasts from all over Europe."
When: June 15, 2018
Where: Prague, Czech Republic

UX Burlington 2018
"A single day, conference-style gathering, focused on what it really takes to build a great user experience on the web."
When: June 15, 2018
Where: Burlington, VT, USA

SwiftFest 2018
"SwiftFest is a different way to experience iOS development that brings together engineers, architects, midnight coders, students, etc. in a highly social and vibrant environment entirely focused on Swift. The most community-driven Swift conference is happening for the first time in Boston – June 18–19, 2018. At SwiftFest we'll be offering workshops along with talks and networking with some of the most innovative developers in the Swift space. Come along and elevate your Swift and iOS skills!"
When: June 18-19, 2018
Where: Boston, MA, USA
GOTO Amsterdam 2018
"We believe that learning is a life-long process that's why we create conferences for developers by developers. That's what drives us to produce the best meeting place for innovators and thought leaders. In 2018 GOTO Amsterdam returns for its eighth edition. The conference topics are Digital Transformation, Privacy & Security, topics that couldn't be more relevant."
When: June 18-20, 2018
Where: Amsterdam, Netherlands
enterJS 2018
"JavaScript is still the only language that enables consistent and end-to-end full-stack development, from UI/UX and single-page applications through REST-APIs, business logic, and Web real-time to databases, message queues, and other services. This increases efficiency in the Dev and DevOps areas. However, the necessary experience in dealing professionally with the appropriate technologies is often missing in companies. enterJS addresses the resulting company-wide challenges in lectures and workshops."
When: June 19-21, 2018
Where: Darmstadt, Germany
Dinosaur JS Conference 2018
"DinosaurJS is a non-profit, community-driven JavaScript conference in Denver, Colorado. DinosaurJS is part of the JSConf Family of Events and adheres to the JSConf Code of Conduct."
When: June 21-22, 2018
Where: Denver, CO, USA
RebelCon 2018
"Building on a successful debut RebelCon it is expanding for 2018. RebelCon will be a 2 day event incorporating a day of workshops followed by a day of talks. Attendee numbers will double from 150 to 300 due to demand. RebelCon is a not for profit technology conference run by the developer community for the developer community. It's happening on 21st and 22nd of June 2018 in the Clayton Hotel Cork City on Lapp's Quay. It features a line up of national and international speakers with a wealth of software industry experience. Workshops and talks will span the latest technology, cultural and development practices in the software industry."
When: June 21-22, 2018
Where: Cork, Ireland
We RISE Tech Conference 2018
"We RISE is all about growing and showcasing women in technology. For two days, We RISE features women and allies of all genders doing amazing work from all over the world."
When: June 21-22, 2018
Where: Atlanta, GA, USA
Beer City Code 2018
"Beer City Code is an annual conference for software developers held in Grand Rapids, MI, also known as Beer City, USA. Software creators of all types are welcome, even those who don't care for beer. The Beer City Code conference grew our of the success of its predecessor, Grand Rapids DevDay, but was renamed in 2017 to embrace its much more broad appeal outside the Grand Rapids area."
When: June 22-22, 2018
Where: Grand Rapids, MI, USA
React Bangkok 2018
"We encourage everyone to share your knowledge with the community! First-time speakers are welcome; you don't have to be an expert. People outside Bangkok are also welcome; we can provide travel and accomodation support. "
When: June 23, 2018
Where: Bangkok, Thailand

An Event Apart Boston 2018
"An Event Apart Boston is two days of sessions from 12 speakers with intense focus on digital design, UX, content, code, and more. Following the two-day conference comes a full day, A Day Apart, with a single speaker diving deeply into one important topic."
When: June 25-27, 2018
Where: Boston, MA, USA
DroidCon Berlin 2018
"droidcon Berlin is where the industry's leading Android experts converge to support the Android platform and create a strong network for developers and companies. Starting with 300 attendees in 2009, we will attract well over 1200+ developers in 2018."
When: June 25-27, 2018
Where: Berlin, Germany
Lead Developer Conference 2018
"Join the community of tech leads, engineering managers and CTOs for two days of inspiring talks and networking opportunities. For even more in-depth learning, book a ticket to one of our workshops taking place the day before the conference."
When: June 27-28, 2018
Where: London, UK
Devopsdays Amsterdam 2018
"Devopsdays is a worldwide series of technical conferences covering topics of software development, IT infrastructure operations, and the intersection between them. Each event is run by volunteers from the local area. Most devopsdays events feature a combination of curated talks and self organized open space content. Topics often include automation, testing, security, and organizational culture."
When: June 27-29, 2018
Where: Amsterdam, Netherlands
QCon New York 2018
"QCon New York offers "15 editorial tracks across 3 days, 140+ practitioner speakers from places like Uber, Google, Dropbox, Slack, Twitter, and more ..., 11 to 1 attendee to speaker ratio, No hidden paid sessions/marketing!, Video recording for most sessions included, Optional workshops following the conference, Focus on healthy food, including gluten-free & vegan."
When: June 27-29, 2018
Where: New York, NY, USA
MWCS 2018
"Discover a Better Future Whether you are an exhibitor, a member of the press, if you would like to become a sponsor or a speaker, or just want to attend – here you'll find everything you need to begin planning your #MWCS18 experience."
When: June 27-29, 2018
Where: Shanghai, China
WorkerConf 2018
"WorkerConf takes place on 28. Of June 2018 in Dornbirn and is the first "machine-focused" developer conference in the Alps. Speakers address topics like the future of Software Performance and Component Design, Corporate Application Architecture and Cloud Strategies. Technologies such as Node.js, RxJS, JavaScript, Serverless and Rust are the basis for sophisticated, new solutions needed for business models in the context of digitization. Lectures and workshops on Software Component Design and Performance, Corporate Application Architecture and Cloud Strategies are focus topics for WorkerConf."
When: June 28, 2018
Where: Dornbirn, Austria
Paris.rb 2018
"Paris.rb 2018 will be a two-day conference dedicated to Ruby, taking place in Paris on June 28 & 29, 2018. The event is organized by the Ruby commu- nity, for the Ruby community, with the goal of sharing knowledge, news about the language, and meet interesting people."
When: June 28-29, 2018
Where: Paris, France
RubyConf Kenya 2018
"RubyConf Kenya is an inclusive conference and as such strives to be welcoming and accessible to as many people as possible. Theme: Agile, Open Source And Entrepreneurship"
When: June 28-30, 2018
Where: Nairobi, Kenya
Ampersand 2018
"Ampersand is an affordable one-day web typography conference, bringing together the industry's leading thinkers and designers from across the worlds of type and web design. Over the course of a single day, Ampersand will give you the full picture of what typography can and should be on the web today. Whether you're just starting out or a seasoned pro, you'll find masses to learn and take away."
When: June 29, 2018
Where: Brighton, UK
PyConWeb 2018
"An annual conference about Python and Web stack. Django, Plone, Tornado, TurboGears, Pyramid and other web-related tools. Talks and workshops by core developers and experts. All in one conference."
When: June 30- July 1, 2018
Where: Munich, Germany

July 2018
Drupal Dev Days Lisbon 2018
"Drupal Developer Days is an event organized by the Drupal community which gathers people from all over the world who contribute to the progress of Drupal, taking place in Europe every year. DDD Lisbon 2018 will be the meeting place of students, amateurs and professionals interested in learning about the latest updates, exchanging information with leading international experts and strengthening the network within the community. Event highlights include sessions, workshops and code sprints, where participants come together to develop, test, document, fix and design to improve the Drupal platform."
When: July 2-6, 2018
Where: Lisbon, Portugal

ADDC - App Design & Development Conference 2018
"ADDC is an annual single-track conference for app designers & developers held in Barcelona. This year it will take place on 4-6 July 2018. Millions of app designers and developers around the world work side by side every day to build some of the most incredible and innovative applications. Yet our synergy is so often overlooked. ADDC aims to create an opportunity for both professions to meet, innovate and get inspired in an open, inclusive and collaborative space."
When: July 4-6, 2018
Where: Barcelona, Spain
Brighton Ruby 2018
"A one-day, single track conference for Rubyists and the Ruby curious. We're nice. The speakers are ace."
When: July 6, 2018
Where: Brighton, UK

Levels Conf 2018
"We're Australia's first conference crafted for building technical careers, from the very beginning. Our goal is to bring together the Developer community of Australia and beyond. We aim to give people a platform to share, grow and connect, regardless of experience level."
When: July 7, 2018
Where: Melbourne, Australia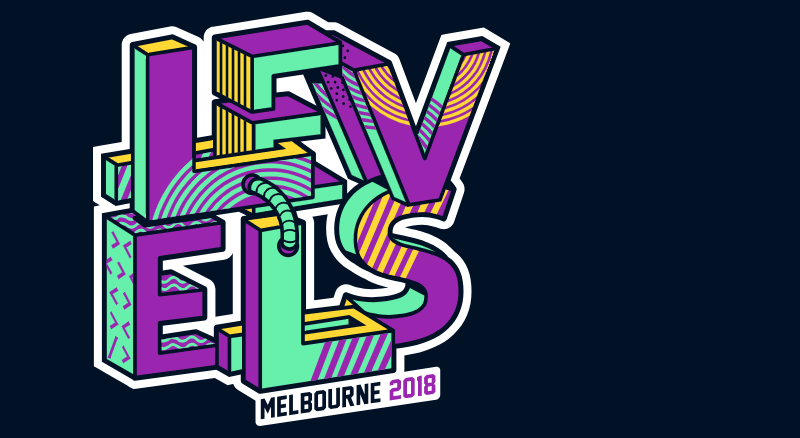 RISE 2018
"RISE is produced by the team behind Web Summit. In 6 short years, Web Summit has become Europe's largest tech conference which last year attracted 53,000 attendees from 136 countries around the world. In July 2018, people from the world's biggest companies and most exciting startups will come to Hong Kong to share their stories and experiences. They'll be joined by major global media, hundreds of investors and thousands of attendees for three days of legendary networking."
When: July 8-11, 2018
Where: Hong Kong, China
FullStack 2018
"FullStack 2018 conference returns to London in July. Hosted at the Business Design Centre for the first time ever, FullStack has grown bigger and better and we look forward to another set of intensive 3 days of learning and sharing! At its fifth edition, FullStack is now the go-to JavaScript, Node, Angular and IoT conference in London. Other topics explored include ES6, CSS3, Machine Learning, Functional Programming, Software Craftsmanship, Testing and various frameworks including D3js, React, Angular, Node, Babylon, Ember and more!"
When: July 11-13, 2018
Where: London, UK
ITx 2018
"ITx is a collaboration of thirteen tech-focused conferences and bodies and focuses on innovation, technology and education. ITx brings IT professionals, decision-makers, leaders and academics together under one roof. This is a conference like no other: where industry, academia and government come together to network, learn and engage."
When: July 11-13, 2018
Where: Wellington, New Zealand
Midwest Dreamin' 2018
"Midwest Dreamin' is a conference created by the Salesforce community to facilitate learning and collaboration. You'll have your pick of breakouts to attend on a variety of topics from intro-level to advanced, admin to developer. You'll also have time to visit the expo hall to get demos from the sponsors. Don't worry, there will be plenty of opportunities for networking with admins and developers."
When: July 12-13, 2018
Where: Chicago, IL, USA
Agile on the Beach 2018
"Founded in 2011 Agile on the Beach was funded through the support of EU Convergence programmes and the voluntary support of local businesses. Since 2015 the conference has become a self-sustaining community event that continues to support the local and international agile community The conference has grown now to 50 speakers and sessions over 2 days, with 400 gathering on the Cornish coast to explore the lastest thinking, methods and practices within the agile community."
When: July 12-13, 2018
Where: Penryn, UK
unbound - London 2018
"unbound returns to London to bring together rich sources of innovation from across Europe. Brands, corporate executives and investors come together to meet with Europe's most disruptive start-ups to forge partnerships and explore new opportunities. A global showcase bringing together more than 5,000 founders, entrepreneurs, investors, corporate & brand executives and thought leaders, it connects you with sources of innovation from around the world. Truly cross-industry, unbound London is the bridge between business and the world's digital and technological pioneers."
When: July 18-19, 2018
Where: London, UK
AngularCamp 2018
"Developer event focused on JavaScript and the future of the Web. Learn about the latest trends, tooling and more! We all love the web!"
When: July 18-20, 2018
Where: Barcelona, Spain
WebCraftConf 2018
"For developers, by developers, dedicated to building better web software through improving our understanding, processes, practices and tools. Web technologies have become a pervasive and indispensable part of modern organisations. Intranets, portals, SaaS, mobile applications and marketing websites all have the web as a common denominator. In 2018 the web touches every industry, from banking to insurance, from education to non-profit and government agencies.Attending WebCraftConf signals your committment to innovation and technological leadership. "
When: July 18-20, 2018
Where: Kingston, Jamaica
Scotland JS 2018
"On July 19th and 20th 2018, ScotlandJS returns with it's tried and trusted single track format and fast paced 20 minute talks with discussion slots with speakers after every 3 talks. We have some amazing invited speakers and continue our committment to diversity and inclusion with 30 free diversity tickets for attendees, free childcare and have launched Global Diversity CFP Day as a seperate event to encourage people from underrepresented groups to apply to speak at events around the world!"
When: July 19-20, 2018
Where: Edinburgh, UK
Node Summit 2018
"Node Summit returns to San Francisco for the sixth annual Node.js event focused on the Ecosystem of Node, July 23-25, 2018. Join your friends and colleagues in the Node.js community for presentations and keynotes covering everything from technical talks to case studies detailing Node.js enterprise implementation at some of the world's largest companies."
When: July 23-25, 2018
Where: San Francisco, CA, USA
ClueCon 2018
"ClueCon is a conference for developers by developers: an annual technology conference held every summer hosted by the team behind the FreeSWITCH open-source project. Our primary focus is to gather various open source projects to discuss Voice over IP, open-source software and hardware, Telecommunications, WebRTC, and IoT. We sit at the intersection of communication and technology and we love all things technical."
When: July 23-26, 2018
Where: Chicago, IL, USA
Google Cloud Next '18
"Google Cloud Next '18 is your chance to unlock new opportunities for your business, uplevel your skills, and uncover what's next for Cloud. Engage with the best minds in cloud technology on how your industry is adapting, innovating, and growing with cloud. Hear case studies and stories from customers who are using Google Cloud technology to disrupt the status quo and build their futures."
When: July 24-27, 2018
Where: San Francisco, CA, USA
Laracon 2018
"Laracon US is an annual gathering of people who are passionate about building amazing applications with the Laravel web framework."
When: July 25-26, 2018
Where: Chicago, IL, USA
Content Design 2018
"Designers and content strategists team up. Hear from industry leaders about crafting experiences and telling stories that shape the future of the web. A day of workshops, two days of talks, and thoughtful extras in one of the most beautiful cities, Vancouver, BC, Canada."
When: July 25-27, 2018
Where: Vancouver, Canada
PHPDetroit Conference 2018
"PHPDetroit is a two-day, regional PHP conference that brings the community together to learn and grow. We're preceding the conference with a 2 track tutorial day that will feature 4 sessions covering various topics. We will also be running an UnCon alongside the main tracks on Friday and Saturday, where attendees can share unscheduled talks. We welcome developers and enthusiasts of all skill levels to come join us while we discuss the latest trends and technologies in our industry."
When: July 26-28, 2018
Where: Livonia, MI, USA
Hue Design Summit 2018
"We are a collective of creative individuals who believe that in order for a community to flourish, there must first be a community. We are a collective who see the need to shift from old social paradigms and want to emerge as the influencers of a new age - where designers of color are given the space and tools necessary to advance in the ever changing world of technology. Hue Design Summit makes its debut this summer as a 4-day un-conference created for black designers and developers. By un-conference, we mean the opposite of stuffy conference rooms and hotels. We bring you curated conversations and workshops in an environment that allows you to be you. Spend your days engaging. Spend your nights exploring."
When: July 26-29, 2018
Where: Atlanta, GA, USA
NEJS Conf 2018
"NEJS CONF 2018 is the fourth installment of our a single day, single track conference dedicated to Web Development and JavaScript."
When: July 27, 2018
Where: Omaha, NE, USA
UX Camp California 2018
"You and only 29 other campers will escape the distracting city and focus on your craft at a combination design retreat and unconference. Campers work, live, and eat alongside each other, speakers, organizers, and musical performers."
When: July 27-29, 2018
Where: Annapolis, CA, USA
PhillyTech365
"This summer's PhillyTech365 is the first in a series of national conferences that offers attendees world-class education in the latest technologies. The two-day format presents workshops, panel discussions, and full sessions brought to you by trainers with decades of experience and expertise in their fields. But, we're not just about conferences! We can also guide you through the latest and most current technologies through custom training, mentoring, and recruitment services."
When: July 30- August 1, 2018
Where: Philadelphia, PA, USA
August 2018
TypeCon2018
"TypeCon is an annual conference presented by the non-profit Society of Typographic Aficionados (SOTA), an international organization dedicated to the promotion, study, and support of typography and related arts. Since the inaugural conference in 1998, TypeCon has explored type for the screen, printing history, Dutch design, type in motion, Arabic calligraphy, the American Arts and Crafts movement, experimental typography, webfonts, and much more. Special events include the Type & Design Education Forum, and an exhibition of international type and design."
When: August 1-5, 2018
Where: Portland, OR, USA
That Conference 2018
"Summer camp for geeks. A tech conference for developers, rooted in community, exploring the internet of things, and all technologies used for mobile, web & cloud. It all happens at a giant waterpark, because we are strong believers in good times. There will be bacon. Lots of it."
When: August 6-8, 2018
Where: Wisconsin Dell, WI, USA
Agile 2018
"The annual North American conference is dedicated to furthering Agile principles and providing a venue for people and ideas to flourish. This is where the Agile tribes meet."
When: August 6-10, 2018
Where: San Diego, CA, USA

Forcelandia 2018
"A pleasant mix of APIs and IPAs, Forcelandia treats you to excellent topics on the Salesforce platform's programmatic side. Forcelandia will again feature learning tracks and a line-up of intriguing speakers at this intimate tech event you won't want to miss. Whether you build with clicks or with code, the sessions offered during Forcelandia will leave you with a thirst for more! If you are a seasoned developer or an advanced admin looking to learn more, please join our mailing list at the bottom of this page to stay in the know!"
When: August 8-9, 2018
Where: Portland, OR, USA
ConvergeSE 2018
"ConvergeSE takes place in early fall in Columbia, South Carolina (It'll be hot! Famously Hot!) Over the course of three days you can dive into intense half and full day sessions, hop from room to room as you see fit taking in sessions on topics from design and development to business and marketing, and also experience a half-day of keynote style talks from an impressive array of speakers. In between all of that, we'll give you plenty of opportunities to eat, drink and party with the speakers and other attendees."
When: August 8-10, 2018
Where: Columbia, SC, USA
NgTalks UA 2018
"Join us in a quest of developing a brighter Angular community, attend NgTalks, the first of many conference dedicated to latest and greatest news and insights from the global Angular network, covering best practices, approaches and cutting-edge trends."
When: August 8-11, 2018
Where: Kharkiv, Ukraine
Agility 2018
"Experience a fantastic lineup of keynotes, presentations, demonstrations, expert-led technology labs, technical breakout sessions, and much more."
When: August 13-16, 2018
Where: Boston, MA, USA
Southeast PHP Conference 2018
"The Southeast PHP Conference was formed by the organizers of the Nashville PHP Meetup who wanted to provide a conference for PHP developers in the Southeastern United States and abroad. Currently, the Southeast does not host a regional PHP conference, even though there are lots of PHP developers. The Southeast PHP Conference was born to serve this community and to help connect it with the worldwide PHP community by giving regional developers a chance to connect with each other and the broader PHP community."
When: August 16-17, 2018
Where: Nashville, TN, USA
Form Function & Class 9
"Form Function & Class 9 will return on August 18, 2018. It's going to be smashing! ;) FFC9 will be a one-day Masterclass so get ready for another jam-packed event where you'll learn the latest, most important ideas in web design & front-end, delivered to you by industry leaders from the Philippines, Asia, and the rest of the world."
When: August 18, 2018
Where: Manila, Philippines
CSSConf Argentina 2018
"A one day conference for every CSS aficionado. A place to unite front-end developers and designers and celebrate the language. CSSConf Argentina is a non-profit event for the people that build the web!"
When: August 18, 2018
Where: Buenos Aires, Argentina
React Dev Conf of China
"w3ctech and FEQuan plan to hold the React Conference in Guangzhou, China on August 18."
When: August 18, 2018
Where: Guangzhou, China
OggCamp 2018
"OggCamp is an unconference celebrating Free Culture, Free and Open Source Software, hardware hacking, digital rights, and all manner of collaborative cultural activites and is committed to creating a conference that is as inclusive as possible. If you've got a story to tell, no matter your background or current status, whether it's your first talk or you've loads of experience, as long as the talk is connected (somehow) to our theme then we want to know about it."
When: August 18-19, 2018
Where: Sheffield, UK
JSConf US 2018
"JSConf US is back for 2018! We've moved across country and are celebrating everything West Coast and California Dreamin'."
When: August 21-23, 2018
Where: Carlsbad, CA, USA

EuRuKo 2018
"EuRuKo is the annual European conference that brings you all the good news about Ruby and its friends. Every year it takes place in a different European city, the location being chosen by the participants. We are tremendously happy to be organising this next edition. Join us and Ruby's creator, Matz, in Vienna on August 24-25."
When: August 24-25, 2018
Where: Vienna, Austria
PyCon AU 2018
"August 24: Specialist Tracks August 25-26: Conference Main Track August 27-28: Development Sprints Specialist Tracks The first day of PyCon AU is dedicated to specialist tracks. These tracks, also known as 'mini-confs', are curated by smaller specialist groups within Python community, and allow for more in-depth talks on the subject. In 2018, these tracks will be: Django, Security and Privacy, Education, and Internet of Things."
When: August 24-26, 2018
Where: Sydney, Australia
360 iDev 2018
"The Leading indie iOS/Mac (and watchOS, and tvOS) Developer conference It's all about Community and Code! Four days, Dozens of talks from dozens of speakers. All community."
When: August 26-29, 2018
Where: Denver, CO, USA
NDC TechTown 2018
"NDC TechTown is a Software Intensive Product Development Conference organised by NDC Conferences. NDC TechTown is a 4-day event with two days of high quality workshops followed by two day of conference sessions. Although smaller than NDC Oslo, NDC Sydney, NDC London, NDC TechTown has the same high quality you would expect from any NDC conference."
When: August 27-30, 2018
Where: Kongsberg, Norway

LaraCon EU 2018
"Laracon EU is a unique international Laravel event with over 750 attendees. The conference has multiple tracks and is focusing on in-depth technical talks. Come learn about the state of the industry while networking with like-minded and diversely experienced developers."
When: August 29-31, 2018
Where: Amsterdam, Netherlands
SREcon18
"SREcon18 Europe/Middle East/Africa, a gathering of engineers who care deeply about site reliability, systems engineering, and working with complex distributed systems at scale, will be held August 29–31, 2018, at the Hilton Dusseldorf in Dusseldorf, Germany."
When: August 29-31, 2018
Where: Düsseldorf, Germany
Web Summer Camp 2018
"Spend the last days of summer immersed in hands-on and engaging workshops on our PHP, eZ, JS, and UX tracks on the Croatian coast. Hands-on and engaging web-oriented workshops give you practical experience and broaden your knowledge. Hanging out with fellow web professionals in an informal between- and after-workshops setting with fine food and drinks involved."
When: August 29 - September 1, 2018
Where: Rovinj, Croatia
Frontend Conference Zurich 2018
"After seven successful editions from 2011 to 2017, we are back in 2018, continuing our work to establish the event as Switzerland's leading conference on state-of-the-art frontend and UX technologies. The conference is an excellent platform for Swiss and European researchers, developers and designers to present their projects, latest research and technologies in the fields of Web technologies, Web design and UX."
When: August 30-31, 2018
Where: Zurich, Switzerland
CoderCruise 2018
"A webtech conference on a cruise ship. Tired of the usual web technology conference scene? Want a more inclusive experience that lets you get to know your fellow attendees and make connections? Well, CoderCruise was designed to be just this. It's a polyglot developer conference on a cruise ship! This year we will be taking a 5-day, 4-night cruise out of Ft. Lauderdale, FL that includes stops at Half Moon Cay and Nassau."
When: August 30 - September 3, 2018
Where: Fort Lauderdale, FL, USA
September 2018
Nordic.js 2018
"Nordic.js is a single track conference with talks by internationally renowned speakers and rising stars in the JavaScript community. You'll hear about fun experiments, learn about the latest in JavaScript, and connect with other passionate developers. Previous speakers includes Karolina Szczur, Guillermo Rauch, Rachel Andrew, Mariko Kosaka, and Jeremy Keith."
When: September 6-7, 2018
Where: Stockholm, Sweden
Reasons.to 2018
"Reasons.to is the award winning international conference with a festival vibe. Held annually in Brighton UK, the first week of every September. Each year the very best international creative and developer speakers take to the stage to inform, inspire, entertain, thrill and educate designers and coders that attend from all over the world."
When: September 6-7, 2018
Where: Brighton, UK

The UX Conference 2018
"The theme of the conference on September 7th 2018 in London is collaboration between designers and researchers in User Experience design. Is UX research underrated? How to convince your stakeholders to invest into it? When is it just enough research?"
When: September 7, 2018
Where: London, UK
Fresh Tech Conference 2018
"A full day of tech talks and workshops across 3 tracks (each getting progressively technical!), we've got talks on Artifical Intelligence / Machine Learning, Automation, Internet of Things, Robotics, HTML5, Containerisation, UX and more."
When: September 7, 2018
Where: Exeter, UK
Refresh 2018
"Refresh is a one day product, design and front-end conference that provides fresh inspiration for creating better products on the web. Product, design and front-end conference to provide fresh inspiration for creating better product experiences on the web. With 20 speakers, 3 tracks, and 700 curious professionals Refresh is an event not to be missed."
When: September 7, 2018
Where: Tallinn, Estonia
SwanseaCon 2018
"SwanseaCon is an agile development and software craftmanship conference for Software Developers, Software Testers, Business Analysts, Scrum Masters, Software Architects, Project Managers and Consultants in Wales. SwanseaCon 2018 gives you and your colleagues the right platform to gather cutting-edge information on technology from the best speakers and trainers of the industry. The conference includes keynotes and presentations, and time between sessions to network and connect with colleagues from around the world."
When: September 10, 2018
Where: Swansea, UK
SmashingConf Freiburg 2018
"SmashingConf Freiburg is a one track, two-days event, taking place in the Historic Merchants' Hall, in the lovely old town of Freiburg, Germany. It'll be the 7th edition of Smashing's home conference, right at the footsteps of the magical Black Forrest. We'll have some fantastic speakers in our line-up, and only 260 seats available."
When: September 10-11, 2018
Where: Freiburg, Germany

SaltConf18
"SaltConf18 is a gathering designed to help systems administrators, cloud architects, enterprise IT operators, site reliability engineers, IT directors, and IT managers more effectively manage and secure data center infrastructure using SaltStack event-driven automation."
When: September 10-13, 2018
Where: Salt Lake City, UT, USA
DrupalCon Europe 2018
"A Drupal conference by the community, for the community DrupalCon Europe takes a break, but it was loud and clear that the European Drupal community needs an opportunity to meet, connect and share. Because of that, we decided to organize Drupal Europe in its place with an enthusiastic group of international volunteers in collaboration with the German Drupal Association."
When: September 10-14, 2018
Where: Darmstadt, Germany
NAGW National Conference 2018
"The NAGW Annual Conference: the only government web conference designed for government web professionals by government web professionals. The NAGW National Conference focuses on the professional development of web professionals: programmers, designers, developers, managers, PIOs, CIOs and government technology professionals from all levels of government. The conference fee includes two and a half days packed with informative content: three keynote presentations by nationally known, distinguished speakers; 24 break-out session topic choices; networking with peers and presenters; online conference materials; select session videos post-conference; nearly all meals included in conference price; and face-to-face contact with sponsor companies and their web-related products."
When: September 12-14, 2018
Where: Pittsburgh, PA, USA
CodeDaze Vol. 2
"CodeDaze is a conference dedicated to code, design, development, and everything tech! We will explore the cutting edge tech, best practices, and all things that make our community awesome! Join us at the historic Buffalo Central Library in Downtown Buffalo, NY and become part of this revival of the art of technology! At the first CodeDaze, we saw speakers touch on everything from emerging languages, to mental health in tech, to best design practices, to hardware and software interfaces. We expect Volume 2 to be even more exciting - don't miss out!"
When: September 14-15, 2018
Where: Buffalo, NY, USA
PyCon UK 2018
"PyCon UK returns to Cardiff City Hall in 2018, for five days of talks, workshops and collaboration. The event will also feature a young coders' day, themes dedicated to science and education, and numerous Python-related events. Talks will take place in multiple parallel sessions, on every imaginable Python-related topic, from Saturday to Tuesday."
When: September 15-19, 2018
Where: Cardiff, UK

NDC Sydney 2018
"NDC Sydney 2018 is set to happen 17-21 September at Hilton Sydney. The conference will have the same format as its European sisters NDC Oslo and NDC London with 2 days of workshops and 3 days of conference sessions."
When: September 17-21, 2018
Where: Sydney City, Australia
WavePHP 2018
"WavePHP Conference is bringing the wonderful PHP community to the Southwest United States. Designed to be a conference for both professionals and hobbyist alike. Held in beautiful southern California's San Diego County the area has ideal weather and tons of activities."
When: September 19-21, 2018
Where: San Diego, CA, USA
Circles Conference 2018
"Circles is a three-day conference bringing designers, tech junkies and makers together from around the world to inspire, create and repeat. Circles provides an engaging space for attendees to learn from the industry's top leaders while collaborating within a close network of creative professionals."
When: September 19-21, 2018
Where: Fort Worth, TX, USA
Generate London 2018
"Generate conferences are a source of inspiration, education and networking opportunities. Our shows are packed with top advice from world-class speakers. We are returning to the Royal Institution once again for 3 days packed with the latest trends, inspiration and practical take aways!"
When: September 19-21, 2018
Where: London, UK
Web Audio Conf 2018
"The Web Audio Conference is an international conference dedicated to emerging audio-related web technologies such as Web Audio API, Web MIDI and Web RTC / WebGL. We welcome web developers, music technologists, computer musicians, application designers, researchers, and people involved in web standards."
When: September 19-21, 2018
Where: Berlin, Germany
Northeast PHP 2018
"Our event is a community conference intended for networking and collaboration in the developer community. While grounded in PHP, the conference is not just about PHP. Talks on web technology, user experience, and IT management help PHP developers broaden their skill sets. We are entirely non-profit. Our organizers and and speakers volunteer their time to create a community event experience on par with the big technology conferences. We value the participation of each member of the PHP community, so sign up follow @NEPHP on Twitter for updates and don't miss out!"
When: September 19-21, 2018
Where: Boston, MA, USA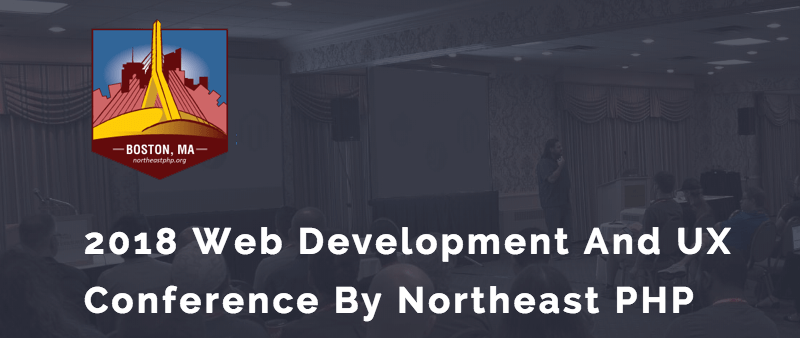 LITE Conference 2018
"Now in its fourth year, LITE 2018 is a two-day conference packed with exciting speaker talks and detailed workshops for anyone in the learning and training industry. Every year LITE brings together an exciting range of speakers from a range of different industries and businesses to entertain and inform our audience!"
When: September 20-21, 2018
Where: Edinburgh, UK
DNX Festival 2018
"The Mega Event for Digital Nomads, Online Entrepreneurs & a Holistic Lifestyle We have the best of the best speakers from all over the world. 10 keynote speakers will rock the DNX Main Stage and 20 workshop experts will share all their knowledge with you on the workshop day. Our speakers and workshop experts come from diverse backgrounds and make their money online. They are living extraordinary lives and work from the most beautiful places in the world."
When: September 22-23, 2018
Where: Lisbon, Portugal
Web Weekend Kathmandu 2018
"A two day conference by the community, for the community in the lap of Himalayas. Find out how people are building amazing and accessible experiences using cutting edge web technologies and tooling, with topics including Progressive Web Apps, WebXR, Web Payments, Web Bluetooth, IoT, CSS and more."
When: September 22-23, 2018
Where: Kathmandu, Nepal
React Boston 2018
"React Boston is a two-day, single-track conference on React hosted in Boston's Back Bay neighborhood and organized in collaboration with Wayfair Engineering and the ReactJS Boston Meetup. We're excited to welcome developers of all backgrounds, skill sets, experience levels to join us for a weekend of high-quality content and great conversations with others in the developer community."
When: September 23-24, 2018
Where: Boston, MA, USA/li>
Design Matters 2018
"With over 800 designers and creatives flying in to Copenhagen for the conference, it's an opportunity for you and your team to forge new professional contacts and make new friends. Design Matters is a place for inspiring, visionary, nerdy and engaging talks, workshops and discussions about the work and role of the digital designers now and in the future."
When: September 26-27, 2018
Where: Copenhagen, Denmark/li>
Agile Bodensee Konferenz 2018
"Agile Bodensee is the largest conference for agile software developers and project managers in the Lake Constance region. Experts from IT companies and service providers involved in agile software development gather in Konstanz to discuss agile development processes and practices."
When: September 26-27, 2018
Where: Konstanz, Germany/li>
PHP South Africa 2018
"An annual PHP conference in South Africa. We try to get the best of the best to share knowledge. So far we have succeeded."
When: September 26-28, 2018
Where: Johannesburg, South Africa/li>
Agile Cambridge 2018
"Agile Cambridge is England's premiere practical, hands-on Agile software development conference, set in picturesque Cambridge. Agile Cambridge 2018 is a practical agile development conference that allows participants to connect and learn from their peers and leaders in the industry. The conference has a strong practical focus and attracts industry practitioners and decision-makers who want to improve their success with agile and lean methods. The event will provide three days of inspiring agile and lean learning from a dynamic mix of stimulating keynotes and practitioners working on the front line of the industry."
When: September 26-28, 2018
Where: Cambridge, UK/li>
Dot All Conference Berlin 2018
"The official Craft CMS Developer conference. Day 2 will feature two tracks of presentations focused on front-end development and DevOps and back-end development. Day 3 will feature a single track of presentations covering a variety of topics relevant to web development."
When: September 26-28, 2018
Where: Berlin, Germany/li>
Grace Hopper Celebration 2018
"The Grace Hopper Celebration is the world's largest gathering of women technologists. It is produced by AnitaB.org and presented in partnership with ACM. GHC 18 will be Sep. 26–28 in Houston, TX."
When: September 26-28, 2018
Where: Houston, TX, USA/li>
devopsdays Riga 2018
"devopsdays is a worldwide community conference series for anyone interested in IT improvement."
When: September 27-28, 2018
Where: Riga, Latvia/li>
5th Annual Queerness and Games Conference
"Hello hello to all the wonderful folks of the queerness and games sphere! Your QGCon organizers are incredibly excited to announce that the Queerness and Games Conference will be happening again, and it is our first conference outside the United States! The 5th Annual Queerness and Games Conference is scheduled for Fall 2018, in Montréal, Canada. While many details have yet to be set in stone, please know that we are working hard to bring you another year of queer folks, games, and engaging discussions at the intersection of queerness and games."
When: September 29-30, 2018
Where: Montreal, Canada/li>
October 2018
Web Unleashed 2018
"Drive your career to the forefront by learning the latest tools, techniques and technologies in front-end web development. If you're a front-end developer, or aspire to be one, then you know how quickly the space changes. By attending Web Unleashed, you will get up-to-date on the skills to push you ahead in your career. You'll also have the opportunity to network and share ideas with like-minded professionals."
When: October 1-2, 2018
Where: Toronto, Canada
Lean Agile Scotland 2018
"Lean Agile Scotland brings together some of the most engaging minds in the community, to share ideas and help generate new ones. Returning for its 7th year, Lean Agile Scotland will provide three days of inspiring learning from a dynamic mix of stimulating keynotes and practitioners working on the front line of the industry."
When: October 3-5, 2018
Where: Edinburgh, UK
Fronteers Conference 2018
"Fronteers Conference is one of Europe's premiere conferences on front-end web development, organised in Amsterdam yearly since 2008. To accommodate many more people, we're taking Fronteers Conference to a new venue right in the heart of Amsterdam. The beautiful DeLaMar Theater will host us this year. We're bringing our catering and Wi-Fi experts with us, so the connectivity and food will be as good as ever. The DeLaMar has space for more than 900 people, so there is plenty of room to bring your colleagues along -- and to not have to rush when ordering tickets."
When: October 4-5, 2018
Where: Amsterdam, Netherlands
Reacticon V2 2018
"PWA (Progressive Web Apps) is coming to Magento and is expected to be part of Magento 2.3 (summer 2018). And slowly the new stack is revealed: React, JSX, Redux. As a Magento developer, it is important to keep yourself updated on these changes. This is why Reacticon is here to help you: A conference to bring you up to speed on radical changes in the future. We help you become a Magento/PWA ninja."
When: October 4-5, 2018
Where: Eindhoven, Netherlands
Fronteers Conference 2018
"The French conference for people who make the web. Since 2006, Paris Web is the unmissable event for French-speaking professionals on the Web. The Paris Web conferences and workshops are organized by the Paris-Web non-profit association."
When: October 4-6, 2018
Where: Paris, France
CONFRONT 2018
"CONFRONT is a day about dev and design. It is an interactive full day conference in Malmö dedicated to front-end, focusing on the dialogue between developers and designers. CONFRONT believes in developers and designers as equal parts of the creative process when we talk about and practice front-end. We want to highlight the idea that both should be seen as creators and the importance of dialogue between them. We believe dialogue arise through meetings, which is why we want to create a meeting spot for developers and designers. A place for communication and inspiration. A place to agree and confront ideas about static, separate creator roles. Finally, a place to bring the strong community we believe we have in the region closer together."
When: October 5, 2018
Where: Malmo, Sweden
ReactJS Day 2018
"React.js is the JavaScript library developed by Facebook and Instagram to create fast and reusable user interfaces. Introducing new development paradigms and best practices to the frontend, it has gathered a large and active community of developers. The conference is organized by GrUSP, the organizers of jsDay, in partnership with FEVR."
When: October 5, 2018
Where: Verona, Italy
ScotlandPHP 2018
"We're pleased to announce our conference, ScotlandPHP should be one of the best PHP conferences where community members from around the world come together to learn and share information about the latest trends and technologies in professional PHP development."
When: October 6, 2018
Where: Edinburgh, Scotland
The Artificial Intelligence Conference 2018
"From the latest tools and industry best practices to finance and robotics, the Artificial Intelligence Conference explores the most pressing issues in intelligence engineering and applied AI."
When: October 8-11, 2018
Where: London, UK

Kafka Summit San Francisco 2018
"Discover the World of Streaming Data As streaming platforms become central to data strategies, companies both small and large are re-thinking their architecture with real-time context at the forefront. Monoliths are evolving into Microservices. Data-centers are moving to the cloud. What was once a 'batch' mindset is quickly being replaced with stream processing as the demands of the business impose more and more real-time requirements on developers and architects. This revolution is transforming industries. What started at companies like LinkedIn, Uber, Netflix and Yelp has made its way to countless others in a variety of sectors. Today, thousands of companies across the globe build their businesses on top of Apache Kafka®. The developers responsible for this revolution need a place to share their experiences on this journey."
When: October 16-17, 2018
Where: San Francisco, CA, USA
Signal 2018
"SIGNAL is where the best & brightest come together for a conversation about the future of communications technology. 80 Sessions of peer-to-peer learning. Breakout Sessionswhere you'll learn about all aspects of Twilio. Everything from how to use a specific product, to how companies are using Twilio to drive their business roadmap."
When: October 17-18, 2018
Where: San Francisco, CA, USA
DevSecOps London 2018
"We are returning to CodeNode once again for 2 days packed with the latest insights, inspiration and practical take aways about DevSecOps! Learn how to implement security in the overall development process – from the supply chain to the customer experience."
When: October 18-19, 2018
Where: London, UK
Swift by Northwest 2018
"A focused learning experience for Swift, iOS, and macOS developers. The Swift language is evolving rapidly, and so are related frameworks and libraries. How is an iOS or Mac developer to keep up with the latest tools, trends, and techniques? One great way is to join us in Portland, next fall, for the second annual Swift by Northwest conference! At Swift by Northwest, you'll be learning from some of the best technical presenters in the Apple developer community, in one of the most beautiful regions of the country. Don't miss this unique opportunity."
When: October 18-20, 2018
Where: Portland, OR, USA
NUX7
"NUX7 is an all-day event in Manchester focussed on how an understanding of people can help you define, design, and build better experiences, on the web and beyond. With international speakers from some of the biggest digital brands, the day will provide a wealth of practical experience you can apply right away."
When: October 19, 2018
Where: Manchester, UK
IndieWebCamp Nuremberg 2018
"The third IndieWebCamp in Nuremberg, but just one of many IndieWebCamps around the world! The importance of owning your data is getting more awareness. To grow it and help people gettings started, we're meeting for a bar-camp like collaboration in Nuremberg for two days of brainstorming, working, teaching, helping."
When: October 20-21, 2018
Where: Nuremberg, Germany
LavaCon New Orleans 2018
"The LavaCon Content Strategy Conference started in Hawaii (hence our name) to give content strategists, documentation managers, and senior content professionals an opportunity to get away from the office and tend to their professional development. Our mission: To help content developers embrace rapidly changing technology and customer demographics, To connect organizations experiencing content challenges with the consulting, translation, and tool vendors who can help,To create a community where content professionals can collaborate and advance the field as a whole."
When: October 21-24, 2018
Where: New Orleans, LA, USA
Nordic APIs 2018 Platform Summit
"As we reach universal standardization through API-based communication, discover the standards and best practices that are relevant today and that will propel web API practice into the future. A curated international event featuring top API speakers from across the world."
When: October 22-24, 2018
Where: Stockholm, Sweden

GoLab 2018
"GoLab is the first Italian conference on Go. GoLab was created and yearly organized by Develer, the company who launched events like PyCon, EuroPython, LinuxLab, Better Software, Better Embedded, QtDay."
When: October 22-23, 2018
Where: Florence, Italy

CIKM 2018
"The 27th ACM International Conference on Information and Knowledge Management (CIKM) takes place on October 22-26, 2018 at 'Lingotto', Turin, Italy. Our theme for 2018 is "From Big Data and Big Information to Big Knowledge". Strategically positioned at the intersection of research on the management of knowledge, information, and data, CIKM is uniquely situated to highlight technologies and insights that materialize the Big Data, Big Information and Big Knowledge vision of the future."
When: October 22-26, 2018
Where: Turin, Italy
Caribbean Developers Conference 2018
"Caribbean Developers Conference is an exciting new event, being held in the Caribbean. It consists of one day of workshops and two days of content sessions. It is designed to bring together software professionals and entrepreneurs across languages, platforms, and industries. Participants will have opportunities to network, engage, and learn about trending and up-and-coming topics that are shaping the future of IT and business, today."
When: October 24-26, 2018
Where: Punta Cana, Dominican Republic
RubyConf MY 2018
"RubyConf MY is a 2 days, single-tracked technical conference for the Ruby programming language. The event features 20+ speakers and 300 #rubyfriends from across the globe."
When: October 25-26, 2018
Where: Kuala Lumpur, Malaysia

Refresh Conference 2018
"We're organising a non-profit (international) design and front-end conference in Groningen, The Netherlands on the 26th of October. We're a team of designers and front-end developers that are organising this because we'd like to contribute to sharing knowledge and give something to the knowledge ecosystem in our city."
When: October 26, 2018
Where: Groningen, Netherlands
ReactiveConf 2018
"European-wide web & mobile development festival. ReactiveConf is a 3 day event in the heart of Europe made for functional developers. We are bringing world-class JS experts to let them share unique insights. 3 days of talks and workshops, 2 stages - Main and Discovery, 1000+ attendees and opportunities."
When: October 29-31, 2018
Where: Prague, Czech Republic
Where Are You Going?
If you're planning to attend any of these events, we'd love to hear your thoughts in the comments section below. What are you most excited about? What are you looking forward to learning and experiencing?
By the way, the Smashing team is constantly organizing a series of conferences and workshops! We'd love to welcome you there!
(jc, ms, il)