Upcoming Web Design Conferences (November 2018 – March 2019)
Ahoy! The hunt for shiny front-end & UX treasures has begun! For our fifth SmashingConf San Francisco, we'll explore how to apply psychology to UX, design workflow, refactoring, moving to a static site setup, CSS Grid techniques, performance, deployment patterns for HTTP/2 and how to provide better estimates and pricing. Plus a bunch of hands-on workshops on design, front-end and UX.
SmashingConf San Francisco (April 16-17, 2019)
"Coming to Smashing Conferences fundamentally changed how I develop websites."

— Ryan Chittenden, Director of Web Development, Fuego Digital Media
"I reminisce fondly of the Smashing Confs I attended in Whistler and NYC as a newly minted DevRel. Turning point in my career!"

— Jen Looper (@jenlooper), Senior Developer Advocate at Progress
Taking place in wonderful San Francisco on April 16-17, 2019, with 14 knowledgeable speakers, 8 practical workshops and a broad range of topics on front-end development and accessible UI designs. We'd love to walk the plank with you in San Francisco! ;-)
Register for three days and save $100 off the cost of registering separately for the conference and the workshop. Check the speakers →
Enough for the plug, now let's dive into our list for November throughout March.
November 2018
Productized Conference 2018
"We know that great products are hard to build, and just as difficult to manage. How can you improve your methods to make your processes easier and more efficient? For the fourth year in a row, we are organizing Productized Conference, where we hope to find the answers to this and other questions, with the goal of building better products. During 2 full days of workshops and talks product related professionals will be able to discuss their perspectives and share insights on how to build great products together with the leading minds in Product Thinking, Product Management, Product Design and Product Experience."
When: November 1-2, 2018
Where: Lisbon, Portugal
Web Directions Summit 2018
"Our field is constantly changing, where last year's cutting edge is this year's commonplace, and today's best practice is tomorrow's old hat. For well over a decade, we've tracked practices, patterns and technologies to keep our audience up to date. Web Directions Summit brings together the whole team, with two curated tracks, one focused on development and engineering, one focused on design. For this, we've brought together the finest minds at the intersection of technology and design, in an atmosphere unlike any other."
When: November 1-2, 2018
Where: Sydney City, Australia
Vue Fes Japan 2018
"Vue.js is one of the very popular JavaScript frameworks in recent years. Started as an individual project by Mr. Evan You, developed as an open source software supporting the development of the Web front end by the development team structure of the core team, formation of user community and ecosystem. Following this excitement, I decided to hold Japan's largest Vue.js conference "Vue Fes Japan 2018" in the autumn of 2018. In addition to sessions by domestic and overseas famous speakers, we plan to set up a place where users can easily talk with each other. Let 's enjoy Vue.js together and let' s get excited!"
When: November 3, 2018
Where: Edo, Japan
IndieWebCamp Berlin 2018
"The fourth IndieWebCamp in Berlin, but just one of many IndieWebCamps around the world! The importance of owning your data is getting more awareness. To grow it and help people gettings started, we're meeting for a bar-camp like collaboration in Nuremberg for two days of brainstorming, working, teaching, helping. Join us right before the Accessibility Club Conference 2018 and beyond tellerrand // BERLIN 2018 and learn how to use open web technologies to empower and – maybe more importantly – encourage users to own their own content and identities."
When: November 3-4, 2018
Where: Berlin, Germany
OpenFest 2018
"OpenFest is the biggest Bulgarian conference dedicated to the free culture, free knowledge sharing, free and open source software. It is the most anticipated annual gathering of fans, creators and supporters of the open source and free art in Bulgaria. The purpose of OpenFest is to promote projects created with free and open software and to provide a forum for exchanging ideas and best practices in the field. Themes related to the free/open art also have their reserved spot in the festival's program. The slogan of OpenFest is "Let's share the freedom!" The first OpenFest happened in 2003 in Sofia and since then it is held every year – sometimes in several Bulgarian cities simultaneously. The organizer of OpenFest is the Open Projects Foundation, supported by the whole free/open source community in Bulgaria, many partners, sponsors, and friends."
When: November 3-4, 2018
Where: Sofia, Bulgaria
The Long Con 2018
"The Long Con is an information security conference by the community for the community. It follows a traditional conference format but encourages participation, discussion, and collaboration. The Long Con 2018 is a two-day information security conference planned for November. It is organized as a single track on the top floor of the King's Head Pub."
When: November 3-4, 2018
Where: Winnipeg, Canada
NodeConf EU 2018
"A key Node.js event in Europe providing a forum for the Node.js Community"
When: November 4-7, 2018
Where: Kilkenny, Ireland
Accessibility Club Conference 2018
"While the necessity and benefits of accessible services on the web are pretty obvious, web accessibility is still not a widespread practice. Common reasonsings range from putative additional efforts, tight budgets to the misbelief that "validity equals accessibilty". In many cases, however, it seems that the majority of developers simply has no clue where to start — which comes as no surprise as most of them have never gotten their hands on assistive technology. For 2018, Stefan and Joschi, the two times Berlin organiser team, decided to take it even one step further: They're excited (and admittedly a bit nervous) to invite you to the first ever full-day Accessibility Club Conference, scheduled for November 5th, 2018. They aim for ~150 attendees from all disciplines and knowledge levels, around 4 hand picked top-notch presenters, roughly the same number of shorter communtiy contributors ("mini talks") and a variety of both technical, educational and motivational topics."
When: November 5, 2018
Where: Berlin, Germany
beyond tellerrand // BERLIN 2018
"beyond tellerrand is back in Berlin. For the fifth time, the friendly community event hosts their Berlin edition in the Admiralspalast. Join in for full-day workshops and side events like the Accessibility Club Conference on November 5th and two days with inspiring and motivating talks on November 6th and 7th. The event ends with a full-day letterpress workshop at Erik Spiekermann's "Galerie p98a". Don't forget to check the rest of the side events like the IndieWebCamp on November 3rd and 4th as well. "
When: November 5-8, 2018
Where: Berlin, Germany
Web Summit 2018
"Web Summit started as a simple idea in 2010: Let's connect the technology community with all industries, both old and new. It seemed to resonate. Web Summit has grown to become the "largest technology conference in the world". No conference has ever grown so large so fast. But we also pride ourselves in organising the "best technology conference on the planet"."
When: November 5-8, 2018
Where: Lisbon, Portugal
QCon San Francisco 2018
"QCon San Francisco is a conference for senior software engineers and architects on the patterns, practices, and use cases leveraged by the world's most innovative software shops."
When: November 5-9, 2018
Where: San Francisco, CA, USA
AngularConnect 2018
"2 days • 5 tracks • 40+ speakers Join us for an Angular extravaganza packed with inspiring, practical and entertaining talks. On top of a world-class selection of speakers there will be quality workshops, games, great food and drink and masses of opportunities to connect with the Google core Angular team and the Angular community."
When: November 6-7, 2018
Where: London, UK
Bring It, Together! 2018
"Bring IT, Together is a 3-day conference hosted by ECOO and OASBO-ICT. Also know as BIT, the conference is Ontario's premier educational technology conference. Hundreds of educators from all over the province get together annually to learn and share best practice for the use of computing technology in the classroom. The conference has been running annually since 1979 and is currently held in beautiful Niagara Falls, Ontario."
When: November 6-8, 2018
Where: Niagara Falls, Canada
Web Directions AI 2018
"A one day conference on the Technology, Business & Design of Artificial Intelligence Long a staple of futurists and science fiction authors, and the preserve of data scientists and machine learning experts, the promise of artificial intelligence and cognitive computing is now vastly more accessible via numerous "AI as a service" platforms. With AI APIs like those from IBM's Watson, Google Cloud, AWS, and Microsoft Azure as well as numerous AI and machine learning startups, adding intelligence to our products and services online is inexpensive, and an order of magnitude less complex than it has been until recently. Web Directions AI takes place over a single, intensive day, and features real world experts in AI and machine learning, with actionable, usable ideas to help you explore these exciting new opportunities."
When: November 7, 2018
Where: Sydney City, Australia
DevRelCon London 2018
"Join professionals from across the world to learn and share about how to build developer communities and products that developers love. We'll have three days of developer relations, community, marketing and developer experience talks and networking. Whether you're building APIs, tools, communities or a developer go-to-market plan you need to be at DevRelCon London."
When: November 7-8, 2018
Where: London, UK
ffconf 2018
"ffconf is a full day of eight carefully curated sessions for an audience that cares about the future of the web, and who want their ideas challenged."
When: November 8-9, 2018
Where: Brighton, UK

eCommerce conference nopCommerce Days 2018
"nopCommerce conference is going to be the 4th annual event for us, this time we expect 700+ attendees. All of them are eCommerce experts from different areas: online business owners, product managers, and software engineers. We invited speakers from world-known companies, such as Microsoft, HubSpot, Amazon and many-many others."
When: November 8-9, 2018
Where: Las Vegas, NV, USA
performance.now() 2018
"On 8th and 9th of November the inaugural performance.now() conference is happening in Amsterdam, a single track conference with sixteen world-class speakers covering today's most important web performance insights. All sessions are geared toward delivering takeaway action items for teams creating fast web experiences across all devices. Selected by our program co-chairs Steve Souders and Tim Kadlec, our speakers will treat topics including JavaScript, CSS, PWAs & AMP, responsive design, image optimization, performance budgets, monitoring, browsers, mobile devices, custom fonts, and perceived performance."
When: November 8-9, 2018
Where: Amsterdam, Netherlands
NGINX Conf 2018
"The official event for all things NGINX: NGINX Conf is an event designed to help business ranging from those just getting started with modernizing hardware for legacy applications, all the way to those implementing service meshes for advanced microservices architectures. NGINX Conf is ideal for leaders and individual contributors of application development, IT operations, DevOps, and technical architecture. To ensure you get the most of the event, we've broken sessions into two tracks that ensure relevant content and networking opportunities for, NGINX Builders: Hands-on insights for developers, IT ops, and DevOps, NGINX Designers: Strategy and trends for architects and IT leaders."
When: November 8-11, 2018
Where: Atlanta, GA, USA
API the Docs London 2018
"One-day conference about API documentation and developer portals. API The Docs is an event for tech writers, API developers, product owners and developer evangelists who embrace documentation as a crucial aspect of a great developer experience. The conference is a great opportunity to share and discuss the latest best practices, strategies and new trends relevant to API documentation and developer portals!"
When: November 9, 2018
Where: London, UK
dotJS 2018
"The largest JavaScript conference in Europe Come see the best developers worldwide speak on the most beautiful stages Paris has to offer. dotJS is coming back in 2018 with its sister conference dotCSS, in the same venue you all loved in 2017: The Dock Pullman! We will continue inviting the best and brightest of the JavaScript community to explore new horizons both on the frontend and the backend."
When: November 9, 2018
Where: Paris, France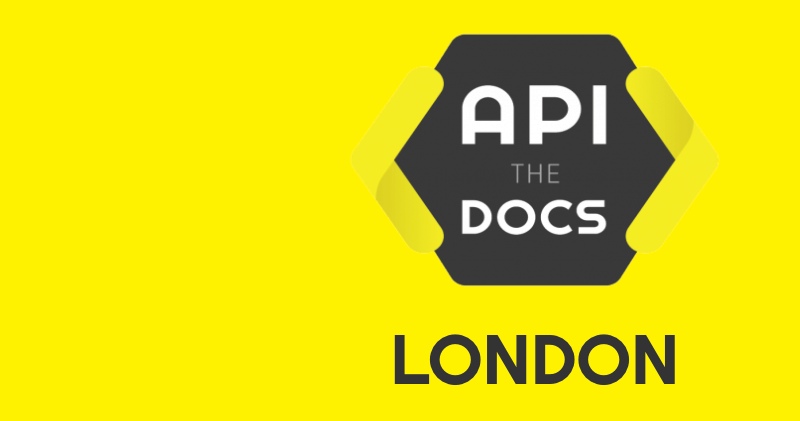 PyCon Canada 2018
"PyCon Canada features talks related to all things Python. Whether you'd like to give a quick talk about a neat hack made possible using Python, or lead a deep dive session into the latest library or framework, we would love to hear what you have to say. If you've never spoken at a technical conference before, we would doubly encourage you to submit a proposal because we love giving the floor to first-time speakers."
When: November 9-11, 2018
Where: Toronto, Canada
DACHFest 2018
"DACHFest (@dachfest) is a community-driven tech conference organized by Google Developer Groups from Germany, Austria, and Switzerland. It's taking place at the Munich Technical University on November 10–11: around 800 people are going to get together to enjoy talks, community-oriented activities, and opportunities for networking and making new friends. The main theme for our first DACHFest is making a difference, either in tech or through tech. Our wonderful speakers will share insightful and inspiring stories about the tech industry changing and transforming communities, workplaces, and even lives!"
When: November 10-11, 2018
Where: Munich, Germany
Expert Talks 2018
"Expert Talks is an annual conference that brings together practitioners from the software community to share technological innovations that drive modern businesses forward. It's part of an initiative which brings local tech communities together, and is organised all over the world! You can find a list of all ExpertTalks Meetups here. We are seeking speakers for our upcoming 2018 edition. If you are an enthusiastic geek with experiences, stories and knowledge to share on the listed topics, please do get in touch with us."
When: November 11, 2018
Where: Pune, India
ColdFront 2018
"A holistic conference about the future outlook for front-end and interfaces in Copenhagen. Two full conference days and a 3rd community day where we'll host free workshops and meetups in collaboration our friends and partners."
When: November 13-15, 2018
Where: Copenhagen, Denmark
RubyConf 2018
"We're ecstatic to bring this year's RubyConf to sunny Los Angeles. Immerse yourself in the latest Ruby content along with the city's history and grandeur at our wonderful venue, The Biltmore Hotel. We can't wait to see you!"
When: November 13-15, 2018
Where: Los Angeles, CA, USA
ContainerConf 2018
"ContainerConf will take place alongside Continuous Lifecycle at the Congress Center Rosengarten between November 14 and 17, 2017. The conference wants to equip software developers, software architects, DevOps, administrators, project leads and IT strategists with knowledge of current containerisation methods and addresses the most important processes and tools for shipping high-quality software using Docker, Kubernetes & Co as well as its expanding ecosystem."
When: November 13-16, 2018
Where: Mannheim, Germany
KubeCon + CloudNativeCon 2018
"KubeCon + CloudNativeCon gathers all CNCF projects under one roof. Join leading technologists from open source cloud native communities to further the advancement of cloud native computing."
When: November 14-15, 2018
Where: Shanghai, China
VueConf TO 2018
"At VueConfTO, during the 2 day conference, you'll get a chance to meet and talk with the greatest minds in Vue community. Two full days packed with great talks, Q/A sessions, lighning talks and amazing fun after hour party where you can network more. Creators of Vue.js, Nuxt.js, VuetifyJs, Vue CLI 3 UI, Test utils and other core team members would there to answer your questions all day long."
When: November 14-16, 2018
Where: Toronto, Canada
CascadiaJS 2018
"CascadiaJS is a conference for web developers, by web developers. It was started in 2012 by folks in the Pacific Northwest to better connect and celebrate the amazing work of the developers communities across the region. We have held CascadiaJS in Washington, Oregon and British Columbia and are returning to Seattle, where we started, for our 2018 event. We run CascadiaJS for the benefit of developers and the developer community. We care about helping people break into tech, learn new skills, meet interesting people and have fun with each other. We are proud to provide a platform for new and diverse voices in our industry."
When: November 15-16, 2018
Where: Seattle, WA, USA
HackConf 2018
"HackConf is Bulgaria's premier "by developers, for developers" motivational and knowledge sharing event. Topics include all walks of software development, regardless of technology stack. HackConf 2018 lectures will be held in English."
When: November 15-16, 2018
Where: Sofia, Bulgaria

Design Systems London 2018
"Design Systems London is an open-source non-profit community conference for 200 designers and engineers to share experiences, ideas, and approaches on how to design, build and maintain design systems."
When: November 15-16, 2018
Where: London, UK
FrontMania 2018
"It's a pleasure to let you know that Rabobank and FrontMen are going to organize a crazy cool frontend conference for Frontend Maniacs together with the frontend community. The Conference will be held at the Rabobank head office, the 16th of November. As the name already suggests, the theme of the conference is about people who are crazy about working with Frontend technology."
When: November 16, 2018
Where: Utrecht, Netherlands
Material 2018
"Friday, November 16th, 2018, we're planning our second Material Conference. Currently, we're lining up speakers for the event, but we wanted to let you know as soon as possible so you could start planning. We've pushed the date back a bit to get away from the high-season. This makes it easier and cheaper for you to find flights and accommodations. Plus, mid-November will be past the fall equinox and creeping towards the winter solstice. This is great news for spotting the Aurora Borealis. "
When: November 16, 2018
Where: Reykjavik, Iceland
JSConf Colombia 2018
"JSConf Colombia is non-profit community conference organized by volunteers of the ColJS community. ColJS is a "passion driven organization" working to promote JavaScript and its community growth in Colombia."
When: November 16-17, 2018
Where: Medellin, Colombia
DevFest Baltics 2018
"DevFest Baltics 2018 is the first conference in the Baltics packed with topics about mobile development, IoT, ML, UX design and more! It is brought to you by Google Developer Groups and Women Techmakers from the Baltics. Save the date and location: November 16-17, Jurmala. 15 experienced speakers from all around the World will present such organizations like Snapchat, IBM, Twilio, Google Developer Experts. There will be 3 parallel tracks about Android, iOS and general topics. Also there will be second day of the conference full with workshops for mobile developers!"
When: November 16-17, 2018
Where: Jurmala, Latvia
JSConf Columbia 2018
"Get to our conference and get two full days of talks by international and local speakers. Upon registration, you will receive swags from JSConf Colombia, our sponsors, and partners. Each day you can expect two breaks one in the middle of the morning and another in the middle of the afternoon where we will provide snacks."
When: November 16-17, 2018
Where: Medellin, Colombia
Good Tech Conf 2018
"Good Tech Conf is a non profit conference bringing together 200 technologists with a passion for large scale computer systems, ethics, and diversity. We will be exploring, discovering, and inspiring ​the use of technology for social good. We will celebrate - and contribute to - projects supporting​ the ethical application of current and near future technology."
When: November 19-20, 2018
Where: Brighton, UK
DevOps Days Warsaw 2018
"DevOpsDays is an international and well-known conference. Participation in DevOpsDays Warsaw is a perfect opportunity to expand your professional horizons, get valuable business contacts from the whole world, learn more from the DevOps field and have fun in the best company. DevOpsDays Warsaw brings together leaders in Software Development and IT Operations to collaborate and learn from each other. It's both a technical conference and a conference focusing on culture, processes and structure within organizations. We encourage both technologists and business people to attend, learn and share experiences. Feel invited for two days full of substantive lectures from the DevOps field and great fun in the best company. We invite everyone from Europe and outside to participate and to become our speakers. Join us to share this big DevOps adventure! :)"
When: November 19-20, 2018
Where: Warsaw, Poland
Topconf Tallinn 2018
"Topconf Tallinn is a premier international software conference designed for Developers, Product Owners / Managers, Architects, Project Managers, Methods- and Process-Experts. Our speakers are authors, experts and practitioners across various areas of software development. Topconf Tallinn offers ideal opportunities for learning, networking and tracking innovation occurring in the Java, Mobile, .Net, OpenSource, Lean/Agile, Project Management, Architecture, New Languages & Process communities. Topconf Tallinn is part of the international Topconf Software Conferences."
When: November 19-22, 2018
Where: Tallinn, Estonia
Øredev Developer Conference 2018
"Come to ØREDEV and rejuvenate your work, your process, and your personal journey. Øredev is the perfect blend, with one day of in-depth pre-conference workshops and three days of sessions, you will get tons of inspiration and learning to keep you creating your best work all year long."
When: November 19-22, 2018
Where: Malmo, Sweden
GOTO Copenhagen 2018
"GOTO Copenhagen 2018 brings you world-class speakers to present with three full conference days and two days of workshops. These GOTO Copenhagen speakers are leading industry experts who will both inspire and help you learn the practical know-how to advance your skills! Furthermore we give you the opportunity to design your own conference: You can choose exactly which days you would like to attend - giving you a flexible ticket rather than a fixed package."
When: November 19-23, 2018
Where: Copenhagen, Denmark
MUXL Conference 2018
"MUXL Annual Conference returns for its 4th iteration this November, to bring you insights from the best minds in User Experience (UX) and Design. The focus for 2018 is User-Centred Design and how new technologies are going to change the way we design, particularly around multiple modes of interaction with a system. Multimodal Design implies not just understanding different interfaces and touchpoints, but adopting this mindset into our organisation, leveraging the rapidly evolving advancements in the field. How can we Incorporate these technologies into our designs?"
When: November 20, 2018
Where: London, UK
Pixel Pioneers Belfast 2018
"A one-day conference of practical and inspiring talks, featuring eight first-class speakers, preceded by a full-day workshop, plus side events."
When: November 22-23, 2018
Where: Belfast, Ireland
PHPem | Un-Conference 2018
"PHP East Midlands (PHPem) is dedicated to the tech community in the East Midlands; we run events regularly throughout the year which include workshops, talks and conferences. We meet on the 1st Thursday of each month. Our talks are on various topics around web technologies and have included frameworks, debugging, testing, scaling, security and agile - to name a few. Everyone of any skill level is welcome to attend. We normally have one talk per month - although we have also had combined talks - that can be anything from 20 minutes to an hour or longer, depending upon the speaker. After the presentation we continue the conversation at a nearby pub."
When: November 24, 2018
Where: Leicester, UK
DevFest Vienna 2018
"DevFest Vienna is part of the GDG DevFest event series all around the world. GDG Vienna, JSUG and AndroidHeads Vienna bring to you this amazing conference. Awesome speakers and lots of fun! Join the afterparty with free drinks & entertainment! Relax after the sessions, win some prizes at the raffle, and socialize with peers from the developer community."
When: November 24-25, 2018
Where: Vienna, Austria
DataSciCon.Tech 2018
"Data Science. Machine Learning. Big Data. Analytics. Join us in Atlanta for a 3 day event, November 28-30, on Data Science and Machine Learning! First day is workshop day, and there will be 4 concurrent tracks. A serious conference on all things Data Science, in a relaxed, fun environment."
When: November 28-30, 2018
Where: Atlanta, GA, USA
FullStack Toronto 2018
"Diversity & Inclusion #fstoco is organized by a diverse group of individuals, and seeks to have a diverse line-up of speakers. We make sure that our event is a safe space for learning including gender non-binary washrooms and an enforced code of conduct. We also take great pride in attracting attendees from all around the world. Toronto is diverse and so should it's leading tech event! Curated Content Our planning process starts with great quality content, we carefully select topics that you can go right back to work and start integrating into your existing stack. Those topics are laid out in the schedule so you get exposed to more than just your specialization and stack, then find amazing speakers to talk in those spots. This is a lot different than the traditional CFP process."
When: November 29-30, 2018
Where: Toronto, Canada
React Day Berlin 2018
"React Day Berlin is a brand new event in the city, the first of its kind - a full day conference for engineers working with the React technology stack. Careful balance of practical and visionary talks from renowned speakers make React Day a unique place to meet and learn from the most forward-thinking international community members, influencers and open source maintainers."
When: November 30, 2018
Where: Berlin, Germany
partial :: Conf 2018
"The web, lambda calculus, the meaning of life and everything else. Distribute yourself with some Erlang. Prevent you some runtime errors with Elm. Transactional memorize yourself with some Clojure…"
When: November 30, 2018
Where: Sofia, Bulgaria

December 2018
Clojure eXchange 2018
"If you're looking for the best place to learn about Clojure, Functional Programming and network with like-minded people, then the Clojure eXchange 2018 is the conference you simply can't miss! Meet with the world's leading experts, learn how to use Clojure in your team and discuss war stories with your peers. Join Clojure eXchange 2018, the go-to conference to discover and learn all the latest developments in the Clojure world. Thank you for making Clojure eXchange 2017 such an amazing conference! We hope you've enjoyed it as much as we did! Find below some more information, and stay in the loop!"
When: December 3-4, 2018
Where: London, UK
NIPS 2018
"The Thirty-second Annual Conference on Neural Information Processing Systems (NIPS) is a multi-track machine learning and computational neuroscience conference that includes invited talks, demonstrations, symposia and oral and poster presentations of refereed papers. Following the conference, there are workshops which provide a less formal setting."
When: December 3-8, 2018
Where: Montreal, Canada
NationJS (React) 2018
"The Mid-Atlantic's JavaScript and full web stack conference series! This NationJS will feature talks on React."
When: December 4, 2018
Where: Washington, DC, USA
Devopsdays Tel Aviv 2018
"Devopsdays is a worldwide series of technical conferences covering topics of software development, IT infrastructure operations, and the intersection between them. Each event is run by volunteers from the local area."
When: December 18-19, 2018
Where: Tel Aviv, Israel
January 2019
Nomad Summit 2019
"We're inviting the most successful digital nomads to come share their business models, productivity tricks, travel hacks, and money making techniques in listener-friendly 40 minute TED-style talks! Come join us in the top digital nomad haven of the world, Chiang Mai, Thailand, where 400 experienced and aspiring location-independent entrepreneurs will gather from around the globe for a day of inspiring talks and networking."
When: January 19, 2019
Where: Chiang Mai, Thailand
You Got This 2019
"You Got This will cover topics across three themes - learning, living and levelling-up. This isn't your typical tech conference - we're not talking about your technical skills, but everything else needed for a happy, healthy work life. You Got This is an annual, 150+ person conference for junior developers, designers, and their teams to learn how to better support their co-workers."
When: January 19, 2019
Where: London, UK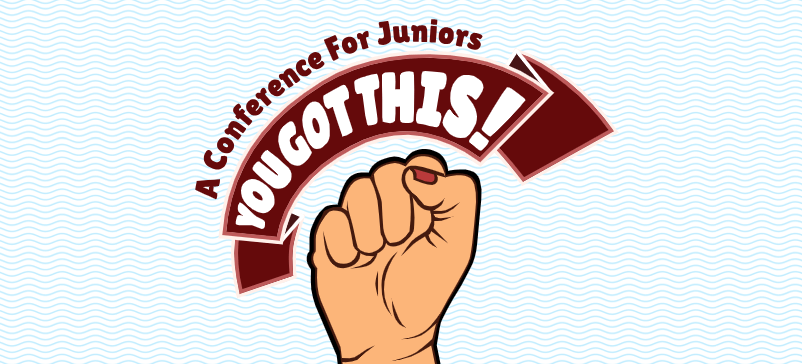 StarCon 2019
"StarCon is a two-day software engineering conference held in Waterloo, Ontario with two days of lightning talks about technology, computer science, programming, and the joy of learning about them!"
When: January 19-20, 2019
Where: Waterloo, Canada
New Adventures 2019
"It's time to explore an uncertain future, together. Tools, frameworks, automation: what value do they offer, and how will they alter the way digital experiences form? Will you be essential or expendable? Did design sleep in while everyone else got busy defining a new rulebook for our industry? We'll talk about designing smarter. We'll consider labour and ethics, education and inclusivity, the disappearance of weirdness and fun. We'll reconvene, recalibrate, and re-energise digital design. Our speakers include Ethan Marcotte, Jeremy Keith, Clare Sutcliffe MBE, Naz Hamid, Helen Joy, and Jessica White, and we have fringe events across three days in the city."
When: January 23-25, 2019
Where: Nottingham, UK
February 2019
Interaction 19
"Interaction 19 will assemble a diverse group of practitioners and academics from around the world to explore the edges of interaction design, and help spark a transformation of the discipline to be relevant to the needs of the 21st century. We will give interaction design practitioners an inspiring and transformative experience that will help them to learn what to learn, to build their personal toolbox and to grow their professional networks."
When: February 3-8, 2019
Where: Seattle, WA, USA
c't webdev
"Die c't-Redaktion und heise events laden Sie herzlich zur ersten c't webdev ein. Die neue Konferenz soll profes­sionelle Entwickler über die Grenzen ein­zel­ner Program­mier­sprachen und Frameworks hinaus zusam­men­bringen und ihnen die Möglichkeit geben, sich über alltägliche Probleme aus­zu­tauschen sowie über neue Ansätze und Tools zu informieren. In der Entwicklung von Web-Frontends spielen Frame­works und Bibliotheken eine zentrale Rolle. Prä­pro­zes­soren, Build-Tools, Docker und andere Werkzeuge aus dem Container-Umfeld erleichtern die Umsetzung und den produktiven Betrieb. Dabei sollte man aber die Basics nicht aus den Augen lassen, etwa die Grundlagen des UX-Designs und die Performance. Mobile Frontends mit AMP und Progressive Web Apps werden immer wichtiger. Darüber hinaus wollen An­wen­der vermehrt über neue Kanäle angesprochen werden, etwa Assistenten, Bots und VR. Bei der Umsetzung sind zudem der Datenschutz, die Sicherheit und strategische Aspekte zu berücksichtigen, etwa Unternehmens-Policies. Die Veranstalter der c't webdev legen Wert auf ein respektvolles Miteinander und Diversität."
When: February 6-7, 2019
Where: Cologne, Germany
JSConf Hawaiʻi
"Our mission: Provide a fun, unique and welcoming environment where diversity thrives and attendees can come together to discuss JavaScript as a technology and grow it as a community."
When: February 7-8, 2019
Where: Honolulu, HI, USA
European Testing Conference 2019 - Valencia
"Testing is important. This conference is about getting experts and practitioners together to talk, learn and practice the art of testing. We're looking into advanced new methods into making our testing more effective, as well as enrich our understanding of fundamental methods to grow a stronger community. We're tired of conferences that feel more like sales pitches than practitioners sharing the craft. Come. Learn. Do. Teach. Test."
When: February 14-15, 2019
Where: Valencia, Spain
nor(DEV):con 2019
"nor(DEV):con is back! After taking a well earned break, the region's biggest tech conference returns in February 2019 and promises to be even bigger than before! The updated format will include new specialisms including a dedicated Process Track, to include other development processes (not just Agile), as well as the Stephen Fry Track which aims to focus on the holistic side of tech life. The Schools Day, designed to encourage young people into tech, is set to return as is the full day of workshops on the preceding Thursday. Conference favourites like the Business Track are looking to be even bigger than last time, and so is another delegate favourite – the Wine Reception!"
When: February 21-23, 2019
Where: Norwich, UK
March 2019
DevNexus 2019
"SouthEast's largest developer conference. The goal of the Devnexus Conference is to connect developers from all over the world, provide affordable education, and promote Open Source values."
When: March 6-8, 2019
Where: Atlanta, GA, USA
ConFoo Montreal 2019
"ConFoo Montreal is a multi-technology conference for web developers. Reserve the dates right now, as ConFoo will be in Montreal again in 2019, from March 13th to March 15th, at Hotel Bonaventure in beautiful downtown Montreal."
When: March 13-15, 2019
Where: Montreal, Canada
Up Front Conf 2019
"March's UpFrontConf will be our 5th year running this! 1px.gif, sliding doors, rounded corners, tables, clear fix, calculating the box model, floats, using lots of JavaScript / jQuery where CSS can now be used."
When: March 22, 2019
Where: Manchester, UK
BOB 2019
"Are you interested in technologies beyond the mainstream, that a are a pleasure to use, and effective at getting the job done? BOB is the forum for developers, architects and builders to explore and discover the best tools available today for building software. Our goal is for all participants to leave the conference with new ideas to improve development back at the ranch. We are committed to diversity: We aim at exploring a wide range of tools in a welcoming and friendly crowd of diverse people. To that end, a number of support options for participants from groups under-represented in tech are available."
When: March 22, 2019
Where: Berlin, Germany
DevConf Cape Town 2019
"DevConf is a community-driven, developer focused, one-day conference hosted annually. The aim of the conference is to provide software developers with a buffet of tools, practices and principles applicable to tackling current and future challenges in the South African software development environment. It's an event where attendees can learn, network and be inspired regardless of their specific technology stack and programming language of choice."
When: March 26, 2019
Where: Cape Town, South Africa
DevConf Johannesburg 2019
"DevConf is a community-driven, developer focused, one-day conference hosted annually. The aim of the conference is to provide software developers with a buffet of tools, practices and principles applicable to tackling current and future challenges in the South African software development environment. It's an event where attendees can learn, network and be inspired regardless of their specific technology stack and programming language of choice."
When: March 28, 2019
Where: Johannesburg, South Africa
Where Are You Going?
If you're planning to attend any of these events, we'd love to hear your thoughts in the comments section below. What are you most excited about? What are you looking forward to learning and experiencing?
By the way, the Smashing team is constantly organizing a series of conferences and workshops! We'd love to welcome you there!
(jc, ms, il)